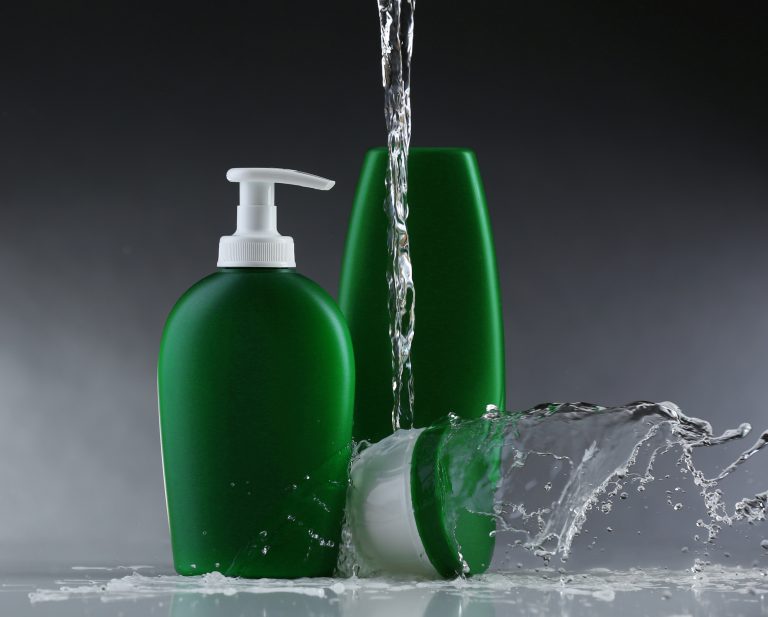 We know Hair Loss. If you want to see what research went into finding the top hair loss shampoos, check out our shampoo hair loss buying guide.
Our Top Seven Hair Loss Shampoo Picks
With the vast number of hair loss shampoos on the market, this list is by no means all-inclusive. We've included our top 7 hair loss shampoos. We base this on a variety of factors, from price to ease of use and ingredient list. The shampoos are listed in order based on ingredients, price, transparency, and effectiveness.
Revita High Performance Hair-Stimulating Shampoo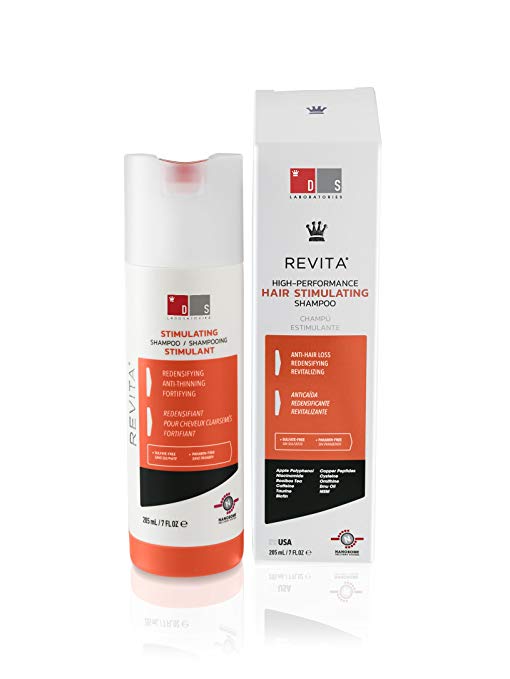 Revita High-Performance Hair Stimulating Shampoo
Supports both healthy and compromised hair follicles
Fights Follicular Dysfunction from First Application
Improves hair density, thickness, and appearance
Promotes scalp stimulation
Cuts down on stress-induced loss
With Revita, the results speak for themselves. They did a study containing 500 men and women. They were between the ages of 18 and 55. 90% of participants using Revita's product experienced a decrease in . 85% had an improvement in the "overall appearance" of their .
At a more reasonable price, some ingredients in Revita are caffeine, , ketoconazole, emu oil, and vitamin B2. There's also essential amino acids for development. As far as downsides, the primary one was some users found their drier after consistent use. But other than this, it's a formidable giant in the field of with a proven track record and is our #1 pick as the on the market.
Valotin Shampoo and Conditioner

Valotin Shampoo
Enriched with powerful vitamins
Infused with German chamomile, cucumber, & green tea
Suitable for everyday use
The Valotin Shampoo and Conditioner are both products that I highly recommend, especially the Valotin Shampoo. Though these do not work for everyone, they work for enough people to say that they will probably work for you as well.
What's more, these products are not likely to hurt your hair, give you side effects, or anything else, even if they aren't able to help your hair the way that you want them to. All in all, you should give Valotin Shampoo a try if you are looking for a shampoo to help with your hair loss.
Lipogaine Big 5 All-Natural Shampoo

Lipogaine's Big 5 All-Natural Shampoo
Trusted Brand: Hundreds of thousands people around the world have been in love with Lipogaine…
Premium natural ingredients based hair stimulating shampoo, strengthen & nourish hair and help…
Powerful proprietary blend of Biotin, Caffeine, Argan Oil, Castor oil and Saw Palmetto for the best…
Perhaps a dark horse, the five ingredients in Lipogaine's latest addition (compared to its Big 3 option) are , and in individuals and help to generate . . All of which combine to actively fight
, caffeine, ,
Compared to the other products, the in this . It safely works on all types, including color-treated . This is the most cost-effective product on the list. Consider pairing this with a conditioner to avoid the unwanted effect of a dryer . fights
Ultrax Labs Hair Surge – Caffeine Hair Loss Growth Stimulating Shampoo
Sale
Last update on 2021-05-08 / Affiliate links / Images from Amazon Product Advertising API

Rated the best " for Stimulation" in 2016, Ultrax contains caffeine, ketoconazole, and . These three essential ingredients were mentioned above.
It comes at a higher price, but thousands of testimonials and reviews online back this legitimate product. And if you're still unconvinced, Surge offers a 90-day money-back guarantee.
Pure Biology Hair Growth Stimulating Shampoo
Last update on 2021-05-08 / Affiliate links / Images from Amazon Product Advertising API

Pure Biology's product combines stem cell-derived ingredients. They stimulate cells and your to grow . Perfect for anyone worried about having .
It also include , green tea (caffeine), , keratin, and other amino acids and natural extracts. This paraben-free, non-GMO blend is made within the United States. It's been proven to reduce by 21 percent within just 21 days. It's a quality stimulator and to implement into your routine, retailing at a reasonable price.
HairGenesis Activating Shampoo
Last update on 2021-05-08 / Affiliate links / Images from Amazon Product Advertising API

Developed by Geno Marcovici, Ph.D, this product claims to be the first botanical remedy for . Specifically aimed at those with . It has a collection of the essential components present in the oral formulation.
They have been presented to block DHT (Dihydrotestosterone) from binding to the follicles of the . This damaging DHT can be eliminated before it can lead to damage. Since it is botanical, the main ingredients of this include evening primrose oil, citric acid, , borage oil, green tea extract and berry extract.
Revivogen Bio-Cleansing Shampoo
Last update on 2021-05-08 / Affiliate links / Images from Amazon Product Advertising API

This is a medicated, all-natural product. This consists of scientifically supported ingredients (, Zinc, Vitamin B6, Azelaic acid ALA, and GLA) that help prevent DHT production.
It's binding to the follicles of Cleansing cleanses the , controls irritation, and removes DHT and Sebum. It also gives a refreshing and cooling effect on the .. Revivogen Bio-