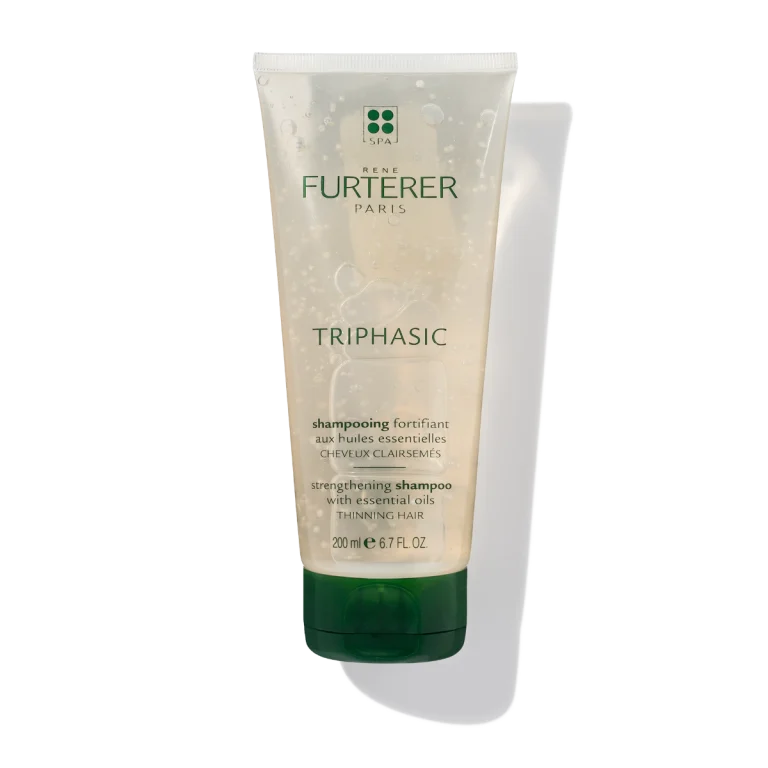 Rene Furterer is a pretty fancy brand, both in its name and in the way that it presents itself. However, those with hair thinning problems probably aren't going to care about how fancy it is as long as it works.
So, let's examine the Rene Furterer company to see what makes them tick. Along the way, we'll look at their thickening shampoo to see how well it might fit your needs.
About Rene Furterer Paris
If the name of this company sounds French, that is because it is. Stylist Rene Furterer set up this company in 1957 as one of the first spas in Paris that tried to help repair hair from the roots out. Though we now know that the hair roots are the most important, that was a novel idea in that time.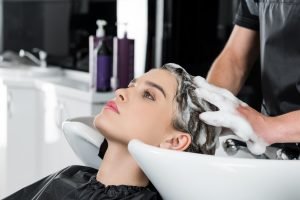 Before that, however, Rene learned to love botany at an early age from his grandmother. This love of plants taught him to view hair problems differently, as a root problem. It was a problem that he saw a lot of when he helped in his wife's salon in a time when certain hairstyles that were actually quite damaging to women's hair was very popular.
Knowing that plants grow best from the root up, Rene Furterer developed three phases to achieve this, which he called: Prepare, Cleanse, and Treat. Today, the Rene Furterer company still has products that fit in those three categories for all hair types.
This company has grown a lot since 1957, and it sells a lot of its products in the US. I loved the fact that Rene has a hair quiz on their site that then tells you which products you might need. Their hair products are also broken down into hair types and needs.
This is so that the Rene website lets you easily find what you are looking for. Even better than that, though, was the free consultation with a live specialist. Aside from the specialist, they are pretty quick to get back with any questions you might have.
The Rene website also lets you buy directly from them. Or, you can use their salon locator to find a place near you that sells their products, if you prefer.
The Triphasic Strengthening Shampoo
The Triphasic Strengthening Shampoo is just one of the shampoos that Rene has to offer. It comes in three sizes: a smaller, travel sized option; a regular size shampoo bottle; and a large sized bottle. The travel size, in particular, is something not many offers but which can be quite convenient.
Also convenient is that you can purchase this shampoo both on the Rene website and from other sellers online. In the latter case, this shampoo can be shipped to your front door, but this is common enough for shampoos.
Another fairly unique feature of this shampoo is the tiny white beads. These beads have essential oils in them that release as you lather up. Speaking of what is in the shampoo, the list of ingredients is easy to find.
These include things like castor oil, orange oil, rosemary oil, lavender oil, and Pfaffia Paniculata Root extract. This last extract is one that you won't find in many hair products at all, but which helps make nutrients more accessible for your scalp.
There are also wheat micro proteins in it, though this is called by its technical term. These proteins are included in order to make your hair stronger and more durable.
Along with the ingredients that are in this shampoo, there are a few things that aren't here. These are Sulfates, Parabens, Silicones, and Sodium-Chloride, all of which you wouldn't want in your shampoo anyway.
The Advantages
This Rene shampoo has a handful of advantages. For starters, the various sizes make it easy to get the amount you need. Some might find that having a travel size is an advantage all in itself.
The afterpay option they have lets you pay later, should you wish to get an order in quickly. This option does require an order of a certain size, but that is easy enough to do. A larger order is particularly easy to do considering the fact that Rene has a conditioner as well as other products to go with their shampoo in the Triphasic line of products.
The white beads, as well as some of the other ingredients, are fairly good. Pfaffia Paniculata Root extract is a new ingredient that helps this shampoo stick out just a little. The castor oil is a good touch as well, in my opinion, as it is a hair growth treatment itself.
Also appreciated are the filler ingredients that are left out of this product. Each ingredient serves a purpose of some sort, though the fragrance possibly is the one exception here.
Lastly, Rene is very easy to get in touch with, having two different phone numbers for you to call. Rene also has the availability for you to leave a message on their site. They then get back with you by email should you prefer that route.
Related Reading
The Disadvantages
Along with its handful of advantages, this Rene shampoo also has a handful of disadvantages. Though the Rene company is pretty good, it is also not as environmentally friendly as it could be. That, and Rene's France manufacture, can both be slight disadvantages to some people.
As for the ingredients, fairly good does not mean great. Besides the few plant ingredients, the rest are those ones that are unrecognizable and difficult to pronounce. Even the wheat protein is not listed directly as wheat, meaning that those searching the ingredients won't see wheat when they look.
This hidden ingredient both seems a bit deceitful and also renders this shampoo entirely unsuitable for wheat allergy sufferers. Also, this Rene shampoo makes no claim to be free of other allergens, so sensitive scalps should beware of it.
The fragrance of this shampoo is unlikely to bother anyone. Still, with the lavender, citrus, and rosemary, I don't see why it is even needed. The plants alone could have served as the scent for this shampoo.
The price of this shampoo is only slightly more than average, but with little to no perceivable advantages. Also, though the afterpay is nice enough, there aren't any deals or anything to help you cut down on costs. The large order you have to place to get free shipping is also higher than most.
Finally, some people complain this shampoo makes their hair tangle up easily, especially those who have longer hair. They say that, even with a detangler product, this Triphasic Strengthening Shampoo is not worth it.
Final Thoughts
While the Rene Furterer Triphasic Strengthening Shampoo is better than some of the other ones that I have reviewed, I still wouldn't consider it to be very good. You might love the Rene shampoo, and it might do wonders for your hair.
However, your shampoo is your choice, and this is a tolerably good option. At least Rene Furterer does a good job of making their shampoos unique from the competition and from its own various shampoos.