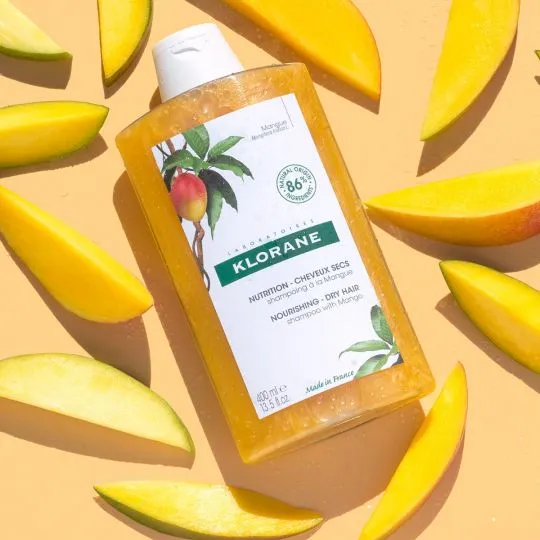 The Klorane company might be a company that is more popular in Europe than the US, but there is still a lot to it worth knowing. They sell a hair-strengthening shampoo that is possibly worth taking a look at. But, first, Klorane itself deserves a peek.
About Klorane Laboratories
Klorane is a company that has a rich history. This company was founded in 1965 in the Southwest of France by a young pharmacist named Pierre Fabre.
Fabre had a passion for plants and health, making the Klorane first original product in 1966: a shampoo for blondes. The next year, he studied the benefits of the Cornflower, making a few more new products.
It was in 1971 that Klorane put out the first dry shampoo on the market, which was made for new mothers in hospitals. They continued making new products but, in 1994, they also started up their own institute to protect, explore, and educate on plant species and biodiversity.
In part because of this, Klorane was awarded the Ecocert Environment ISO 26000 for their sustainable development in 2010. This encouraged the company further, prompting their Great Green Wall project in 2012.
This project was selected by UNESCO as an emblematic example of sustainable development in 2015 for its work in the Sahara. Then, more recently, Klorane has founded the Budding Botanist Grant Program to help people learn more about plants.
Today, Klorane is one of the most popular hair care brands in Europe, and it is dedicated to protecting both plant heritage as well as the environment. It does its best to create products that are effective, innovative, and that respect both nature and people.
Its formulas are biodegradable and plant-based, they use renewable energy and recycling, and a portion of every sale goes to support things like their Klorane Botanical Foundation and to fund school gardens in the USA through Budding Botanist Grants.
On their website, Klorane has a blog and freely shares about all their ingredients. All of the Klorane ingredients are either grown in their own organic farms or from farming partners with 100% traceability.
Their Strengthening Shampoo With Quinine And Edelweiss
Klorane has a whole line of different shampoos, including dry shampoos, shampoo bars, detox shampoos, ant-yellowing, oil control, hydrating, and an ultra-gentle shampoo as well. This strengthening shampoo from them is made for hereditary or reactional hair loss in men and women.
There are four main ingredients in this shampoo. First, the Quinine bark extract has strengthening properties that help reduce hair thinning. Second, organic edelweiss to stimulate the hair. Third, caffeine, which is quite popular in hair products to improve circulation.
The fourth is a vitamin B complex, which includes B3, B5, B6, B7, and B8. The B vitamins are needed for stronger, healthier-looking hair. These four main ingredients also help decrease the number of broken hairs, in addition to making the root denser to help anchor hair to the scalp.
Though the strengthening shampoo is not as gentle as their ultra-gentle shampoo, it is still much gentler than other chemical shampoos on your hair. This formula is both vegan and dermatologist tested, having 80% natural origin ingredients.
It is also biodegradable, with the bottle being 100% recycled and recyclable, the paper label coming from sustainably managed forests. Like all Klorane products, their strengthening shampoo is Sodium Lauryl Sulfate (SLS) free, as SLS, though useful, can cause skin and scalp irritation.
You can buy this shampoo directly from them, using their store locator, or from other online sites. On theirs and other sites, you can subscribe to get it regularly delivered – an increasingly common feature.
And all that is in a lovely Klorane bottle, with a clear container to let the purplish color shine through. It is one of the few shampoo bottles that I would call pretty, though that is hardly surprising considering it is made in France.
The Advantages
The website for this brand is definitely an advantage. Being able to talk to a certified expert on the Klorane website can potentially be very helpful. The F&Q section is also very extensive, and they have an ingredient list where they tell you about all of the main ingredients of every product.
As for price, this Klorane shampoo is actually on the cheaper end compared to other hair loss shampoos. Considering the solid list of natural ingredients, that is quite a feat. In addition, the afterpay option is something that Klorane does for its customers.
Other than that, they have a slightly lower than average minimum threshold for free shipping. Klorane has deals for various holidays, bundles, and one or two other ways to save as well. As an additional perk, Klorane also gives you free samples with almost all your orders, which you get to select – not something that I have seen almost any other company do for you.
Considering the fact that Klorane products are not expensive to begin with, this makes this shampoo basically cheap. Though they don't have a rewards program or gift cards, Klorane says on their site that they plan on adding both in the near future.
Even the warranty of the Klorane products is really good, being 60 days instead of the common 30. They even pay for the return shipping – if you are returning it due to damaged products or a similar fault.
And that does not mention the ingredients, which includes biotin, castor oil, and the previously mentioned plant ingredients that are good for you. In fact, the ingredients are much better than many of the other shampoos I have reviewed. This particular Klorane product is also free of sulfates, parabens, and silicones, which is yet another advantage.
Related Reading
The Disadvantages
Though both the company and the product are great, neither is perfect, however close they come. I couldn't find any real complaints about Klorane as a company, but there were a few about their product itself.
Though the many plants in this is a good thing, these also make the shampoo smell like some sort of medicine, which may very likely be unappealing to you. That, or it smells like men's body wash, and this is in spite of it having fragrance.
Also, the ingredients include color, specifically Blue 1, Green 3, Red 33, and Yellow 6, which seems a bit excessive. Additionally, some find it to be a bit extra runny, and a few people have the side effect of rashes for an unknown reason – which they do not tell you about so that you can watch out for them.
Finally, though free of a lot of unwanted things, Klorane doesn't seem to be at all concerned about allergens. This shampoo does not mention anything about whether or not they have allergens in it. This may be why some people react to the shampoo.
Final Thoughts
All in all, Klorane is a great company with a great product. Though not perfect, this strengthening shampoo is certainly one that you should consider trying for your hair. It is natural, way better than many other hair loss shampoos, and is one of the less expensive options.
And, if you like the Klorane Strengthening Shampoo, you can also try out their matching conditioner, serum, supplement as well. So, in short, this is a shampoo that I could see using myself and, therefore, one that I can recommend.
True, there are a few better options out there, but those also tend to be more expensive as well. This Klorane shampoo seems to strike a good balance of cost and quality.