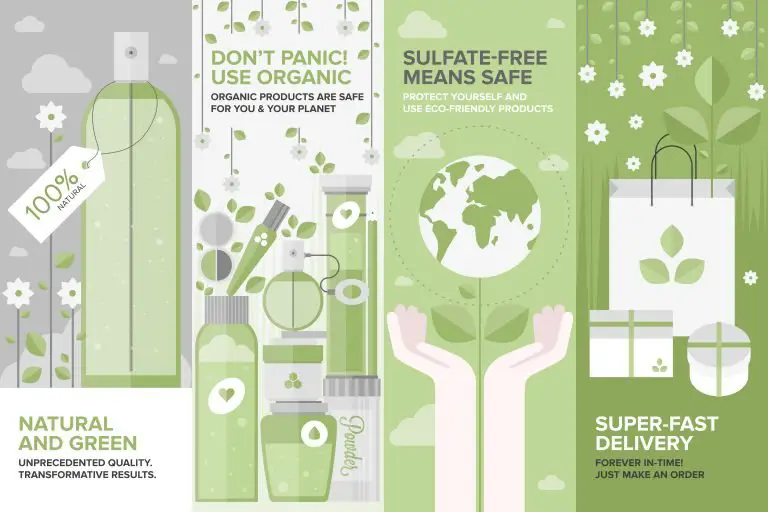 Sometimes the list of chemicals in shampoos can be cringeworthy. This is more so if you know that chemicals do not agree with your body for whatever reason. This is where shampoos like Avalon Organics Thickening Biotin B-Complex Shampoo comes in at.
A natural shampoo can sometimes be just what your hair needs to grow. More than that, if you are conscious about the environment and try to live and eat healthily, your shampoo should reflect this fact too. This shampoo from Avalon does a great job of both being natural and helping your hair.
About Avalon Organics
The Avalon Organics brand has a lot going for it, and freely shares its goals and more about itself. For starters, Avalon Organics has its own website that you can go to so that you can learn more about them. This site divides its products into three main categories: haircare, skincare, and bath and body products.
This is a wide variety of products that range from shampoo to hand soap, and it includes other things like body lotion and face creams. Though their website does not have a blog like some other haircare websites do, it does have one valuable feature.
This feature is called a 'where to buy' feature. This lets you easily look up what product you want and see what store near you has it in stock. You can select the exact product you are looking for and insert your zip code.
On rare occasions, Avalon Organics will release a product to select stores before they are available for purchase from their website. You can also buy the Avalon Organics products from a number of other online sites. However, you should be careful that you are not getting cheap imitations or scams by only buying Avalon Organics products from reputable sites.
This brand respects the Earth, getting its name from a Welsh cleric named Geoffrey of Monmouth. Geoffrey once remarked that the fields of Avalon had no need of ploughs and that cultivation wasn't needed except what nature provided.
The Avalon Organics brand believes that anything that is truly beautiful comes from the Earth. On their site, they share the five main goals that they try to meet with each of their products. These five goals tell a lot about the Avalon company and the quality of the products they sell.  
Pros
Contains professional grade biotin, saw palmetto and vitamin E.
100% organic botanicals and essential oils.

Treats thinning hair, hair fall and supports hair regrowth.
Cons
Some individuals complain about the smell.
The Avalon Organics Goals
Their first goal is pure ingredients. Avalon Organics pays attention to the fact that chemicals of any kind are easily absorbed through your skin. Sometimes this absorption happens without even being noticed. Therefore, Avalon thinks it is essential that only plant-based ingredients are used for products you are going to use.
Their second goal is formula transparency. They are not afraid of people finding out what is in their products. To prove this, all Avalon products are certified with the NSF/ANSI 305 standard for Personal Care Products Containing Organic Ingredients. Sometimes the USDA National Organic Program standard too.
These standards are hard to meet, but they prove that the Avalon products are both safe and effective. This brings us straight to Avalon Organics' third goal, which is to make all products of theirs both vegan and cruelty-free.
Avalon organics respects not only the Earth but everything that lives on it. Therefore, they never test any of their products on animals. However, the Avalon brand takes this one step even further than that. They will not even use ingredients from suppliers unless the ingredients are documented that they have not been tested on animals either.
This is not a step that every natural company takes. It is a step that has earned Avalon products the leaping bunny logo on their product labels. This logo is an international one which signifies cruelty-free products.
Avalon Organics' fourth goal is sustainability and environmentalism. This goal is why Avalon only uses packaging made from recycled products or from sustainably sourced materials. More than that, their formulas are tested to make sure that they will break down over time too.
Finally, the fifth goal of Avalon Organics is innovation. They do their best to combine the latest modern science with what is natural and wholesome.
Avalon Organics Thickening Biotin B-Complex Shampoo
This thickening biotin shampoo from Avalon Organics does a great job of meeting the Avalon Organics brand's goals. On top of those goals, this particular Avalon shampoo has four goals of its own. First, to cleanse and nourish your hair from the root to the very tip.
Second and third, to help strengthen your hair strands and to give your hair more body and volume. And fourth, to balance the pH of your hair and scalp. However, it also has a couple of things in it which try to stimulate your scalp to encourage growth.
It is EWG verified, which is to say that it meets the Environmental Working Group's strict criteria for the ingredients in it, the transparency of these ingredients, and the healthiness of it. EWG also prevents the use of any ingredient that has been flagged for possible health concerns.
This EWG verified seal is, therefore, shown on its label in addition to a few other seals. There is the leaping bunny seal here, as well as other seals that show what this shampoo is free of. This shampoo has no GMOs, Sodium Lauryl/Laureth Sulfate, synthetic colors or fragrances, and no Phthalates.
The preservative used in this shampoo is sodium benzoate, which is produced by the neutralization of benzoic acid. This later substance is found naturally in various berries, seafood, and dairy products. This is one of the best preservatives for you.
You can get this thickening shampoo in either a 14-ounce or a 32-ounce size. The smaller size bottle has a normal cap, but the larger size comes with a dispenser nozzle to make using it easier. Any age or gender can use this shampoo, making it good for the whole family.
Related Reading
The Ingredients
There are far too many great ingredients in this Avalon Organics shampoo to go over all of them. However, some are worth noting, particularly the fact that Aloe leaf juice is literally the first ingredient. Aloe has many known benefits for your hair.
Then, there are also several different citrus oils, including lime oil, orange peel oil, lemon peel oil, and grapefruit peel oil. These citruses are part of what helps this shampoo balance your pH levels. Meanwhile, a second helping of grapefruit is present in a smaller amount in the form of grapefruit fruit extract.
Other fruit extracts include raspberry fruit extract, avocado fruit extract, Serenoa fruit extract, and tomato fruit/leaf/stem extract. Slightly more well-known are the jojoba seed oil and the ginger root oil that is also listed in the ingredients.
However, there are a lot of other oils too. There is eucalyptus globulus leaf oil, sunflower seed oil, rosemary leaf oil, and cedar and juniper oils. Argania kernel oil is not one that is frequently seen, but which has some beneficial properties.
There are also a few other extracts in this shampoo. These include oat kernel extract, calendula flower extract, chamomile extract, and carrot root extract. This long list of natural oils and extracts does not end here. There is also some quinoa seed which has its own benefits for your hair.
Finally, the biotin and other last additions round out this shampoo to make sure that it has plenty of the things your hair needs the most of. These are a lot of great ingredients for your hair, especially when combined with the knowledge of the excluded ingredients.
Though there are a few shampoo ingredients that are hard to identify, these are few and further down on the list. Very few shampoos have a better list.
Pros And Cons
As another advantage, there is an Avalon Organics Thickening Biotin B-Complex Conditioner. It is a well-known fact that pairing a matching conditioner with a shampoo helps you get more out of both. This helps your hair get more out of the shampoo and avoid the danger of any chemicals in one reacting to the chemicals in the other.
However, as you have already seen, there are basically no chemicals in this shampoo that could react to something. This makes this shampoo safe to use with a different conditioner if you prefer to.
Buying Avalon shampoo online is very handy. If you like to buy from your store instead, you can request your store to stock it for you. This saves you some time since you don't have to wait to have it shipped to you and can get more whenever you need it.
Back to the ingredients, these are some of the best hair ingredients out there. None of the ingredients you should avoid are in it and may ingredients that are well-documented to be good for you are in it. That, on top of the many certifications that it has, proves just how good for you this shampoo is.
Perhaps the only downside to this shampoo is the absence of any mention regarding a warranty. There is no mention on the Avalon Organics website of a warranty, a guarantee, or what their return policies are.
There is a way to contact them about any problems by email or by phone during the week. However, there is also no guarantee anywhere about how long it may take for them to get back with you. As to the results of what they may do for you when they do get back with you, that is for you to guess.
Final Notes
Avalon Organics Thickening Biotin B-Complex Shampoo is a great product in many different ways. If this shampoo is close to what you are looking for, but not quite, there are other Avalon Organic shampoos. Each Avalon Organics shampoo is great for your hair with some of the same ingredients and slightly different goals.
There is a Scalp Normalizing Tea Tree Mint Shampoo, Anti-Dandruff Shampoo, Nourishing Lavender Shampoo, Clarifying Lemon Shampoo, Strengthening Peppermint Shampoo, Volumizing Rosemary Shampoo, Deep Hydration Maple Sap & Magnolia Shampoo, Scalp Treatment Tea Tree Shampoo, and a Smooth Shine Apple Cider Vinegar Shampoo.
These same shampoos all have matching conditioners that go with them and can be used by the whole family. Sometimes your hair can be sensitive to chemicals to the point where it simply doesn't grow as well.
The best way to test this hair theory out is to switch out to a natural shampoo like this Avalon Organics option. If your hair not growing is in any way connected to chemicals, then using a hair growth treatment that has other chemicals in it will only treat the symptoms – if it helps you at all.
So, all in all, this Avalon thickening shampoo is more than worth getting to try it out. One thing is for sure, this shampoo won't hurt your hair at all to try!
Looking for Our #1 Rated Shampoo & Conditioner?
Give Revita Shampoo a try! This hair loss product is composed of antioxidants, hair-growth stimulants, amino acids, and other ingredients with anti-androgen properties. Every Revita product is made to be hypoallergenic, making every day a great hair day. If you want rapid hair growth, deep conditioned locks and a healthy scalp, you need to add Revita to your hair care regimen.