If your hair is getting a bit thin, but you are not ready to take any drastic measures for it, then the simplest solution is to switch your shampoo to one that can help your hair grow. Honeydew's Biotin Shampoo is one that you may be considering using for this purpose.
However, with all the different biotin shampoos out there, you want to only get the best. Not all biotin shampoos will help with your hair loss. This being a fact, it is vital that you choose a biotin shampoo that actually works.
The Honeydew Biotin Shampoo is a fairly well-known shampoo option. It is known to work quite well for some people, though others claim no or even negative effects. You can get a fair idea on if this Honeydew shampoo will work for you or not by taking a closer look at it.
About The Honeydew Brand
The Honeydew brand is not as well-known as many of the other hair care brands out there. However, Honeydew does have some great products. Their brand does its best to follow five basic principles. These principles are natural formulation, effective products, cruelty-free, environmentally friendly, and excellent customer care.
The natural formulation means that Honeydew tries to incorporate as many natural ingredients into their products as possible. These natural ingredients have to be effective, though, so Honeydew will use compounds that are not plant-based if these are proven to be more effective.
The ingredients that Honeydew uses also have to be cruelty-free and friendly to the environment. All in all, Honeydew does an excellent job of balancing natural ingredients with effective ones. All-natural products are undoubtedly healthy, but they do not always work as well as ingredients that have been specifically designed to help your hair.
However, some of these synthesized ingredients are harmful for you in one way or another. The Honeydew brand balances its products by including a blend of both natural ingredients along with synthesized ingredients that make their products more effective.
Honeydew uses tons of product research to pull this off. They sell hair care products, skincare products, bath and body products, and even products related to pet and household care. Their goal is to make your whole life better and a little healthier.
Honeydew makes all of its products in the USA and uses ethical methods to make their products. To help the environment, they also use recycled materials to put their products in. Altogether, Honeydew is a great brand that you can trust to give you the results you need.
Honeydew Biotin Shampoo
The Honeydew Biotin Shampoo is a shampoo that focuses on restoring damaged and thinning hair to make it thick again. Inside, the plant-based ingredients nourish your scalp and your hair from the roots all the way to the ends.
It is formulated with ingredients that work for both men and women. While it focusses on giving your hair the biotin it needs, this shampoo is also a DHT blocker. More than that, its ingredients are formulated to clean off some of the DHT buildups.
Honeydew Biotin Shampoo also tries to stimulate the circulation to your scalp and gets rid of dandruff buildup too. This is in addition to trying to encourage new hair growth. This is a long list that this shampoo tries to fulfill for your hair.
The Honeydew Biotin Shampoo is also made to be as gentle as possible for your scalp. It is able to be gentle on your hair even while combating hair loss because it goes about it in a natural way. For this same reason, this Honeydew shampoo is perfectly safe to use on color-treated hair as well.
Like a good shampoo, this biotin shampoo works to deeply clean your hair. A few oils in it make sure that your hair is not completely stripped dry, giving this shampoo the balance that Honeydew tries to keep with all of their products.
Finally, this biotin shampoo is used simply, like any other shampoo. You can rinse this shampoo out of your hair immediately after rubbing it in for a minute or two, or you can let it sit in your hair for a few minutes to let your hair absorb more of it.
The Ingredients
As its name suggests, this biotin shampoo's main ingredient is biotin. However, this is not the only ingredient in this shampoo. There are various types of sodium, and there are a variety of other ingredients that are long, hard to pronounce, and that you likely have no idea what they actually are.
After these ingredients, there are the natural ingredients that are more straightforward. These ingredients are: argan oil, coconut oil, evening primrose oil, olive oil, tea tree oil, rosemary oil, and jojoba oil.
Many of these oils are very nutrient-dense and are known to be great oils for your hair. Other than these ingredients, this shampoo also has a few others such as glycerin, a type of zinc, and a synthetic fragrance.
This is not an extensive list of ingredients, but there are a few other ingredients you should know about. These ingredients have changed from the original ingredient list, which included: L-Cysteine, Mulberry, and Green Tea.
It is still possible to find 8 oz containers of Honeydew Biotin Shampoo that have these three additional ingredients. However, the pictures on some sites where this shampoo is sold may not have been updated, so look carefully if you want to get the older version.
All in all, the list of ingredients in this biotin shampoo is a pretty good one. There are some biotin shampoos out there that are more natural, and others that are not as natural as this option from Honeydew.
Related Reading
The Advantages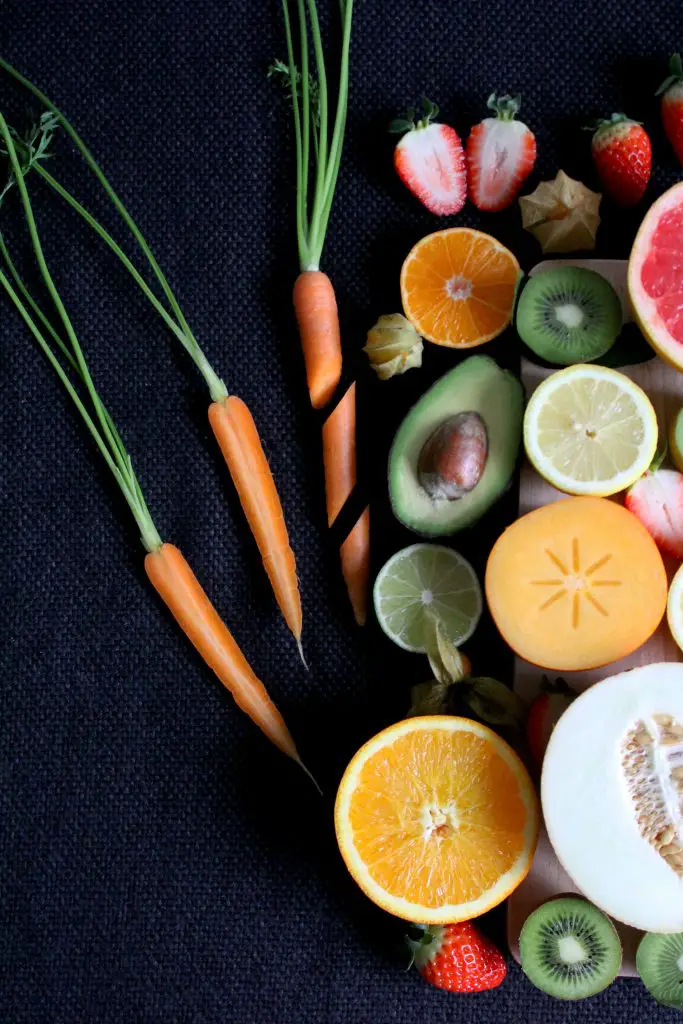 There are many advantages that this Honeydew shampoo has, most of which are thanks to the ingredients found in it. The natural ingredients in the Honeydew shampoo are all top quality. Most of them have multiple proven benefits to your hair.
Coconut oil is perhaps the most recognized oil that has countless beneficial properties. Not only is it moisturizing, but coconut oil also is anti-inflammatory, antibacterial, and many other things. Each of these qualities that this oil has are great for your hair in many different ways.
Meanwhile, the other oils in this biotin shampoo are almost equally beneficial. The tea tree oil helps with dandruff, even cleaning it out of your pores. The rosemary essential oil has a nice smell to it and encourages your hair to grow.
Jojoba oil and argan oil are almost, if not entirely, as well-known as the coconut oil for the many benefits they offer. This biotin shampoo is also free of sulfates, and it claims to be free of parabens as well. Finally, these ingredients are also all non-GMO ingredients in addition to being hypoallergenic.
This means that there are great ingredients in this shampoo, and some of the more harmful ingredients are left out. These ingredients may contain a number of oils, but these oils, along with the other ingredients, do not make your hair oily.
In fact, Honeydew shampoo can help clean off any excess oil if your scalp naturally has a problem with that. This is all in this shampoo for a very reasonable price, which is the last advantage that I will mention.
Many biotin hair growth shampoos can be quite expensive. However, this biotin shampoo from Honeydew is actually just about the same price you would likely spend for a normal shampoo from the store.
The Disadvantages
There are literally six different kinds of sodium in this biotin shampoo. While sodium may not be as bad as sulfates or parabens, it is still not good for your hair. Even one of these sodium ingredients is capable of drying your hair out to the point of damaging it.
True, the oils in this shampoo do put that moisture right back where it is taken out. However, this does not make the sodium any less bad for your hair. This brings us to the next point, which is a detail on the labeling that is easy to overlook.
This detail is the fact that the Honeydew Biotin Shampoo only has one label stating that it is certified as sulfate-free. While directly beneath that it claims to be both sulfate and paraben-free, it does not have the seal that guarantees that it is paraben-free.
Also, there is the fact that the synthetic ingredients are almost all listed before the natural ingredients. This is a clear sign there are more of these chemicals that there is of the natural ingredients that are better for you.
While side effects to these chemicals do not happen often, it is possible to react to these when you put them on your scalp. One of the more common reactions, if you are going to have an adverse effect to this shampoo, is hair loss.
This is obviously an unacceptable reaction to have, especially if you are using this shampoo to get rid of hair loss. Other reactions are less drastic and can include things like: headaches, redness, rashes, itchiness, and other mild problems. None of these side effects are things that you want to experience. Be careful to take note the first few times you use it.
Pros
Contains biotin, keratin and essential oils, all which promote hair regrowth. 

All natural (sulfate free, no fillers and no chemicals).

Treats brittle, thinning hair. 
Cons
It can leave your hair feeling dry. 
Final Thoughts
Thinning hair can look dull, flat, and scraggly, which is a large part of why it is so important to keep your hair from thinning. This Honeydew Biotin Shampoo can leave your hair with a fuller and softer look and texture.
After you use their shampoo, you may also want to consider using the Honeydew Conditioner. This is not necessary to get the full benefits of the shampoo, but it is helpful. Another helpful thing that the Honeydew brand offers is their consultations.
If you have a question about the Honeydew products, or you are not certain which Honeydew product is best for you, the welcome you to give them a call. They love to connect to their customers no matter the reason, and you can choose to either email them or call their number on the Honeydew website.
If you are not certain that this Honeydew shampoo is the right one for you, they welcome you to give them a call. All of the Honeydew products are backed by a 100% Quality Guarantee. If you are not happy with your Honeydew Biotin Shampoo, they will replace it, give you a more suitable product of theirs, or give you a full refund.
This is not something that many hair companies offer for their clients, and it is a very nice gesture. Finally, this shampoo smells great and gives you more benefits than the ones that directly apply to your hair.
All in all, Honeydew Biotin Shampoo is easy on your pockets and nice for your hair. If it is not perfect, it is still a good shampoo that you can try to use for your hair loss.
Looking for Our #1 Rated Shampoo?
Give Revita Shampoo a try! This hair loss product is composed of antioxidants, hair-growth stimulants, amino acids, and other ingredients with anti-androgen properties. Every Revita product is made to be hypoallergenic, making every day a great hair day. If you want rapid hair growth, deep conditioned locks and a healthy scalp, you need to add Revita to your hair care regimen. It's also on our top 3 hair regrowth products of all time!
Check out Revita Reviews.