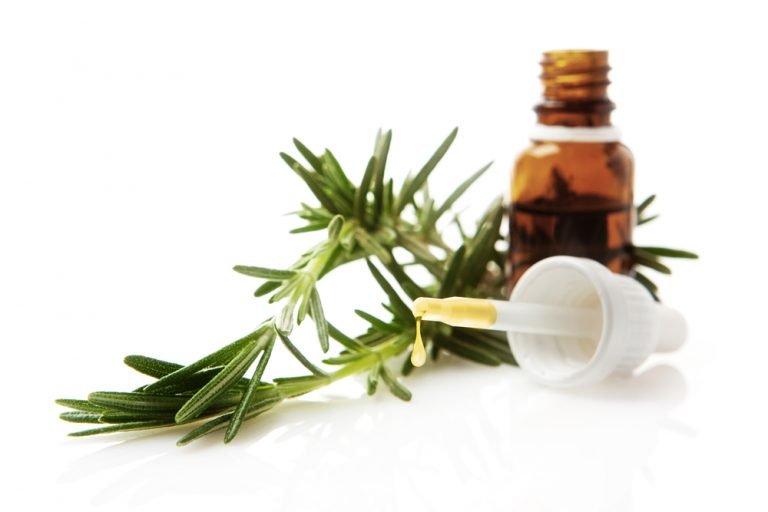 Minoxidil is an ingredient that is commonly found in hair loss treatment products. It is the active ingredient in Rogaine, which you've likely heard of. Minoxidil has also been approved as a hair loss treatment by the FDA for the last two decades, even though some have shown considerable side effects.
If you have experienced side effects and would like to try a natural hair loss replacement, read on to find out the natural remedies for hair growth that we suggest, and avoid resorting to an expensive hair transplant or having to sit and watch your hair fall out.
What is the Cause of Baldness, Thinning Hair, and Receding Hair?
Before we jump into alternatives, the most important thing to focus on is that there are many reasons for male hair loss (as well as female pattern hair loss). Sometimes, the cause is hereditary hair loss. However, the most popular one is often known as male pattern baldness, which is caused by a sensitivity to DHT (dihydrotestosterone).
If you're suffering from a sensitivity to DHT, your body will react when the hair follicle has DHT attached to it, which then causes inflammation and irritation, eventually leading to hair loss. Over time, your new hair growth cycle will shorten, eventually leading to complete hair loss.
When this problem occurs, the hair follicle and blood vessel link become thinner, causing less oxygen and nutrients delivered to your scalp. The reason that minoxidil is such a popular treatment is that when used correctly, it increases the pathway of blood circulation to the scalp, allowing more nutrients to be delivered. As a result, minoxidil can help revive the follicle.
Natural Organic Alternatives to Try
Although minoxidil has proven to be effective for treating female and male pattern hair loss, there are some side effects, such as itching, flaking, burning, and rash. Additionally, your hair regrowth results will only last as long as your minoxidil treatment continues.
If you prefer to look for a more natural alternative to minoxidil, there are two hair growth options you can choose from. The first is a DHT blocker.
Because the main reason for female hair loss or male pattern baldness is DHT, it makes sense to utilize products that block DHT. You can find these in the following products:
When you add these natural DHT blockers to your daily/weekly hair care routine, you will see an increase in hair growth and a decrease in hair loss. In fact, pumpkin seed oil has been proven in a 24-week study to improve not only your hair growth but also your hair thickness!
The second option is circulation boosters. Minoxidil works by stimulating blood circulation to the scalp as a treatment for pattern baldness; this means the hair follicle can absorb more nutrients.
These essential oil products work in the same way as minoxidil, improving circulation to your scalp. You can find an increase in blood circulation if you use these essential oil products for hair growth:
If you are going to try these natural alternatives to minoxidil, it is recommended that you use manual stimulation while utilizing them. You can do this by giving yourself a scalp massage either with your fingertips or a massaging device.
To receive the full benefits of these natural alternatives, try incorporating daily scalp massages. When you add circulation-boosting products such as rosemary essential oil along with a scalp massage, you can help stimulate new hair growth over time.
( TIP: tea tree oil is perfect for a healthy scalp, as it increases blood flow and stimulates hair regrowth similar to those mentioned above, such as peppermint oil and rosemary oil.)
You can also read more about another 5 natural hair loss supplements that actually work and what makes them so successful for hair growth.
Related Reading
Try the Natural Route
If you have been searching for a natural remedy to use in place of minoxidil, try a combination of the products listed above. Whether you're looking for a way to use fewer chemicals or if you've had reactions to the over-the-counter product, switching out for a natural ingredient can provide many benefits and could possibly be more effective.
A perfect combination of ingredients mentioned above can be found with the Scalp Elixir by Hairguard (read our full review).
Perfect for men and women with

Supports thicker, stronger, healthier

Can help negate the effects of DHT around the

Helps clean and unblock the

pores

Easy to apply and wash out

Free from harsh chemicals
Deleted:
Conclusion
While minoxidil is popular for hair loss treatment since it promotes hair regrowth and teats male pattern baldness, some people a natural minoxidil alternative; that's where our natural DHT blocker suggestions and alternatives come into play.
Our natural remedies come with fewer side effects, better results and provide the best hair loss treatment.
Hair Loss Products That Work
Tired of chasing down a hair loss solution without the results you're after? Make sure you're using the 3 hair loss products known to work before experimenting with alternative solutions – you may be surprised with how effective those 3 alone can be for hair growth and achieving healthy hair.