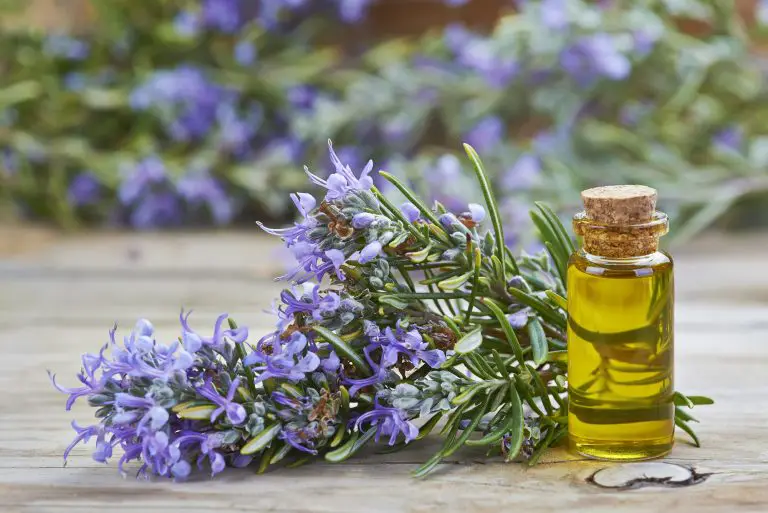 Rosemary Oil comes from the rosemary plant and has been linked to a lot of different benefits (including hair care, skin, and overall health).
The research on Rosemary Oil for Hair Growth is still relatively new, so it is hard to say how effective it is in treating hair loss by itself. 
However, the research so far seems promising, and we think it's a viable addition.
Scientific Research – Rosemary Oil for Hair Growth
According to a recent study, Rosemary Oil has proven to be as effective as Minoxidil (the primary active ingredient in Rogaine). 
Not only that, but it showed less scalp itching. This is in part due to its ability to improve cellular generation.
Additionally, in 2013, a study showed that Rosemary Oil helped the promotion of hair growth in mice.
The results of Rosemary Oil on hair can take months to show effect. In the study between Rosemary Oil and Minoxidil, no one saw any positive effects after three months of treatment. It wasn't until month six that both groups saw a significant amount of hair growth.
The group that was using Rosemary Oil ended up seeing more hair growth than the party using Minoxidil (although it wasn't significant enough to say that it was a better solution).
Further research would suggest Rosemary Oil works better on those who are losing hair due to DHT, and has shown little to no effect on other hair loss reasons. 
An additional bonus to using Rosemary Oil is that it can also help destroy bacteria and fungi, which was discovered back in 2022.
With all of this into consideration, there were no studies out there that suggested Rosemary Oil should be used as a solution instead of traditional treatments.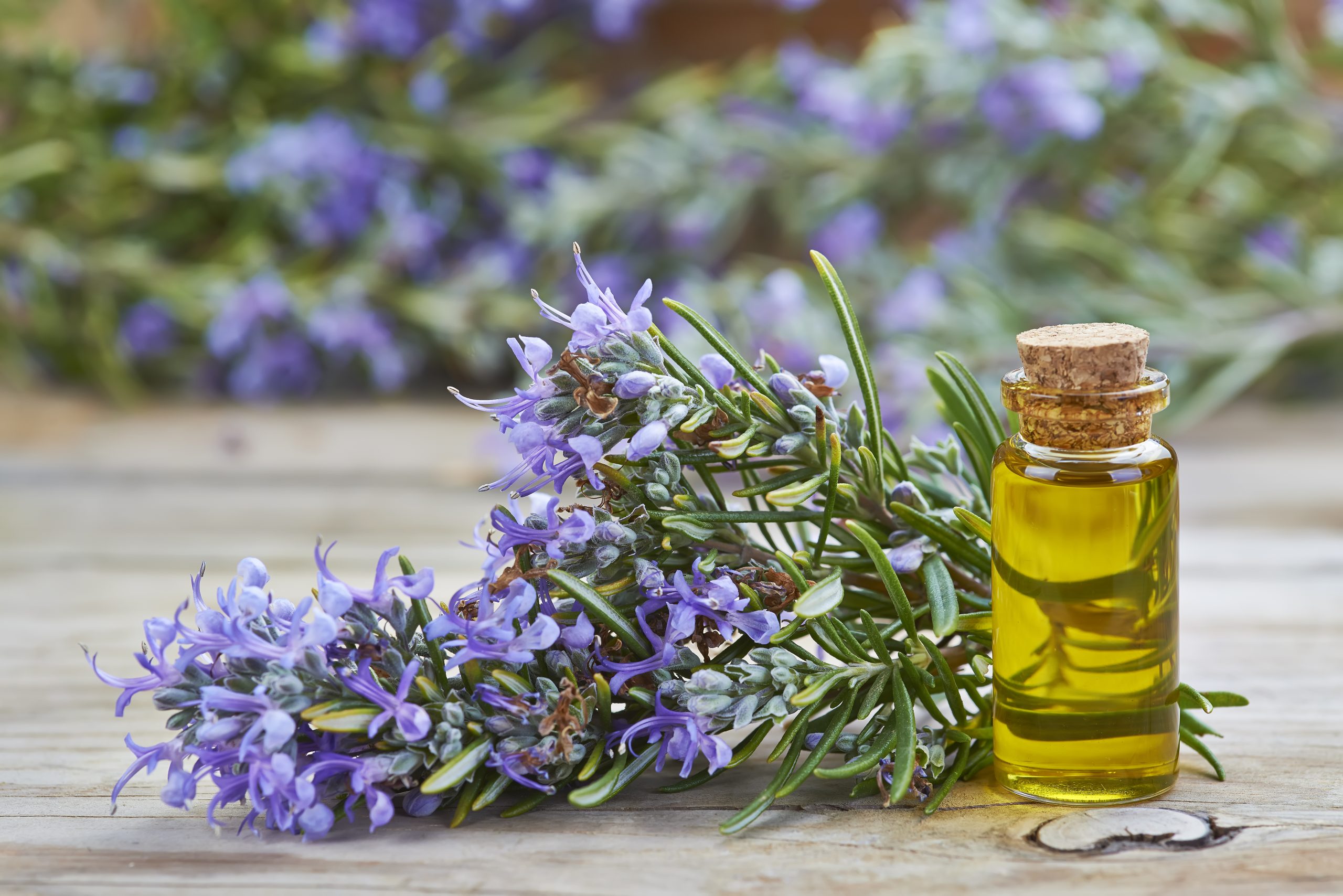 Pros of Using Rosemary Oil for Hair Growth
One of the biggest pros of using Rosemary Oil is that it's incredibly affordable compared to many solutions out there. One bottle can last you the entire year, and those range in price from $10 to $25.
If anything, Rosemary Oil would make an excellent addition to what you're currently already doing (although if you're unable to use the more traditional treatments, this could be worth trying by itself).
Cons of Using Rosemary Oil for Hair Growth
If you are suffering from hair loss due to something like chemotherapy, it is doubtful that Rosemary Oil is a viable solution for you.
It's essential to test out the effects of Rosemary Oil on your skin in a small patch or area before applying it in bulk. Your best bet would be to use a drop to the underside of your arm overnight. This is especially true if you have sensitive skin.
Conclusion
The worst-case scenario (as long as you're not allergic to it) is that it takes 20 seconds of your day to apply it. The best-case scenario is it helps with your hair loss. And look, either way, your head ends up smelling a bit better after using it.
I use a formula after work that encompasses Rosemary Oil and other extracts, all shown to help prevent DHT. I've found that Minoxidil works excellent in the morning and before I go to bed, but I wanted to add in another element during the day.
Tired of chasing down hair growth solutions without the results you're after? Make sure you're using the 3 hair loss products known to work before experimenting with alternative solutions – you may be surprised with how effective those 3 alone can be.