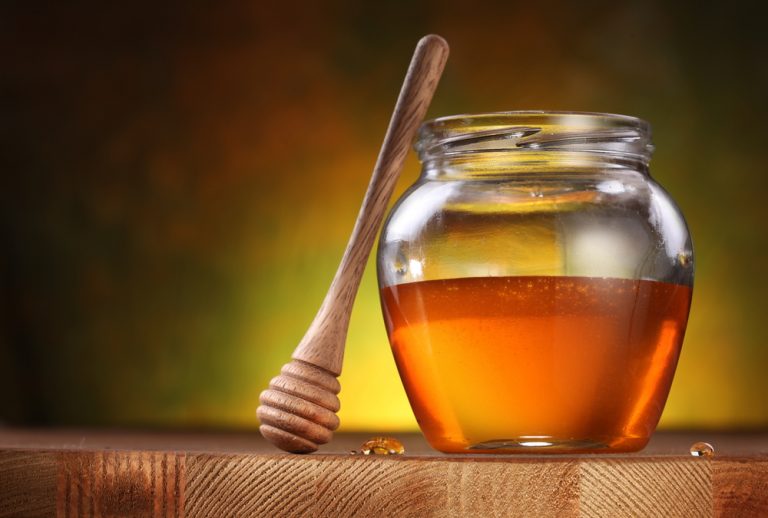 This sweet, sticky, syrup is known as a great natural sweetener, but it also comes with many nutritious properties. Honey is a rich source of antioxidant and phenols, making the sugary treat a healthy desert alternative.
Scientist claim that honey can prevent heart disease, reduce ulcers, regulate blood sugar, sooth a sore throat, ease coughs and so much more. With so many amazing benefits, it is no surprise that hair is one of them!
Honey is a homeopathic medicine, known to prevent breakage, improv hair growth and moisturize hair follicles. Let us take a look at 7 incredible advantages of using honey for hair loss:
1. Promotes Cell Growth
In 2013, one academic review found that honey promotes the growth of epithelial (skin) cells; why is this important? Epithelial cells play an important role in your scalp's duct and hair follicles.
Through promoting the growth of these cells, honey strengths your hair follicles and prevents fall. In additional to preventing fall, honey cleanses your scalp of any impurities, which minimizes clogged ports (a leading cause of hair loss).
Please not that it is best to use an organic honey hair mask to receive the full benefits. If you are struggling with a scalp infection, damaged hair shaft, split ends, or other surface issues, honey might be your best option!
2. Conditions and Restores
Not only does honey promote hair growth but it also contains many moisturizing properties.
Pure honey is considered to be a natural hair conditioner and softener. Because honey is a humectant, it moisturizes your hair, leaving it soft and shiny.
When you apply a natural honey hair mask to your scalp, you will saturate your hair with extra vitamins, amino acids, minerals and antioxidants; watch your healthy hair thrive with honey!
3. Extra Protein for Hair Breakage
If you want long, healthy hair, you hair needs protein. Keratin is an essential protein responsible for your hair's structure and strength.
Protein treatments have became increasingly popular in modern beauty routines; however, these can be damaging and result in brittle hair.
The best way to saturate your hair with protein is through honey. In combination with honey's other vitamins and minerals, its protein can stop hair damage and eliminate breakage.
Brittle hair is often a result of low protein. Try a honey hair mask and watch your hair thrive!
4. Helping the Growth Cycle
Damaged hair needs a little more TLC than healthy hair; honey is the best way to fix that!
Think about it like this: hair growth is more than just pushing out new hair follicles. If you have an unhealthy scalp, you will not be able to grow healthy hair.
Raw honey contains all of the anti-inflammatory properties need to rid your scalp of dandruff, eczema, psoriasis, itchy scalp, and more. Honey does a fantastic job at cleansing your scalp from dirt and oil, leaving only room for healthy hair growth.
As honey cleanses your scalp, it also traps moisture in your hair. After a natural honey hair mask, you will be left with soft, smooth hair.
5. Seals in Moisture
Preventing dry hair not only leaves your hair soft and shiny, but it prevents hair fall. Moisturized hair is an important part of healthy hair growth.
Honey is known for being an emollient, which means that it keeps your hair conditioned by sealing in the moisture; this will help reduce breakage, which is also a factor for slower hair growth.
Since honey is a humectant, it fulls moisture from the atmosphere and locks it into each hair follicle, which relives itching, combats dry scalp, removes buildup, and locks in nutrients.
If you suffer from dry hair, split ends or dandruff, we recommend an organic honey hair mask!
6. Cleans and Unclogs
Honey is an extremely cleansing natural ingredient; it can can rid your scalp of impurities and unclog follicles! Once your hair follicles can breathe, you will notice an abundance of new hair growth.
The anti-microbial properties found in honey cleanse your scalp of any impurities, which removes the build up from your scalp (as mentioned above).
Raw honey sets your scalp up for healthy hair growth conditions. If you want to really see results, try a honey scalp scrub!
7. Sugar Content Reinforces Follicles
Healthy hair comes with a natural shine. What better way to bring out than shine than honey!
Due to honey's heavy, sticky nature, it can help smooth each hair strand and soften your cuticles. Raw honey will reduce frizz and give your hair that "finished" look.
Honey clarifies and conditions, leaving you with vibrant, shiny hair. When you use a honey hair mask, you will restore the natural luster of your hair.
Conclusion
There is no denying that adding honey to your home hair care routine can help boost the health of your hair and improve on your hair loss. With the regular application of honey in your hair care products, you can expect to see a boost in hair growth, a cleaner scalp, and soft, silky hair. You will also notice less breakage or damaged strands.
With numerous ways to try honey, what are you waiting for? Grab a mask or apply it directly to your scalp to receive the incredible benefits that honey provides.
Not all hair growth solutions work well. Check out our list on the top 3 hair products and save yourself money, time, and best of all: hair!