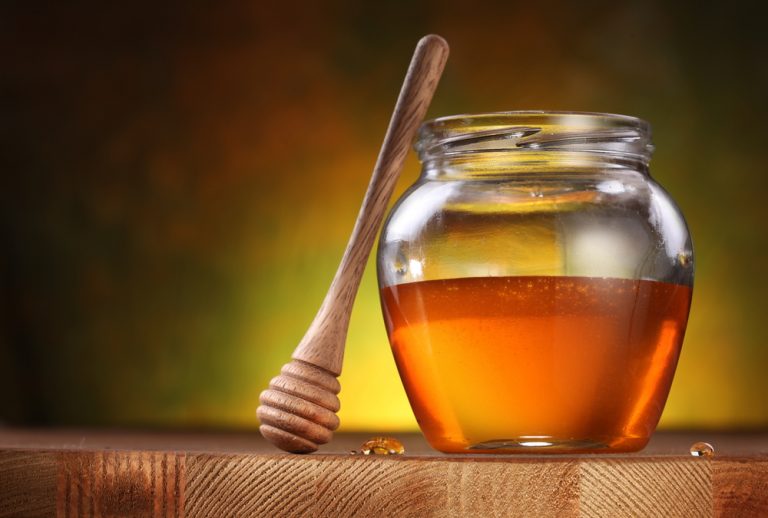 This sweet, sticky, syrup is not only great of sweet and savory food recipes, but it's also been known for it's healing properties. That is why it has been utilized for many years as a homeopathic medicine. There are many benefits in honey, and when it comes to the hair and scalp, it has been shown to help prevent breakage, improve hair growth and more.
Here are seven incredible advantages of using honey for your hair loss.
1. Promotes Cell Growth
Honey has been utilized across the world for wound treatments because it's known abilities to promote cell growth. When you utilize honey on your scalp, the epithelial cells get an extra boost for cell growth, which is important for the ducts and follicles.
2. Conditions and Restores
Honey not only promotes cell growth; it also has moisturizing properties. This can help keep your hair healthy and conditioned while providing your scalp with extra vitamins, amino acids, minerals and antioxidants.
3. Extra Protein for Hair Breakage
If you are experiencing hair shedding that is more than one would consider a normal amount, your hair could be damaged and need a little extra boost. Honey contains protein that in combination with other vitamins and minerals can stop hair breakage and loss.
4. Helping the Growth Cycle
Damaged hair needs a little more TLC than others, and honey is a great option to enhance the natural growth cycle of your follicles. It can also help rid your scalp of inflammatory conditions that might prohibit hair growth like dandruff, eczema, and psoriasis. The antioxidants in honey will reduce the severity and help improve your skin's condition.
5. Seals in Moisture
Keeping your hair conditioned is important to promote growth. Honey is known for being an emollient, which means that it keeps your hair conditioned by sealing in the moisture. This will help reduce breakage, which is also a factor for slower hair growth.
6. Cleans and Unclogs
Honey can rid your scalp of impurities and unclog follicles as well. This reduction in clogging will help put an end to hair loss by allowing the follicles to breathe.
7. Sugar Content Reinforces Follicles
Honey's high sugar content is known to hold in dampness. This helps hair fall and will reinforce your follicles, promoting extra growth.
There is no denying that adding honey to your home hair care routine can help boost the health of your hair and improve on your hair loss. With the regular application of honey in your hair care products, you can expect to see a boost in hair growth, a cleaner scalp, and soft, silky hair. You'll also notice less breakage or damaged strands.
With numerous ways to try honey, what are you waiting for? Grab a mask or apply it directly to your scalp to receive the incredible benefits that honey provides.
Not all hair growth solutions work well. Check out our list on the top 3 hair products and save yourself money, time, and best of all – hair!