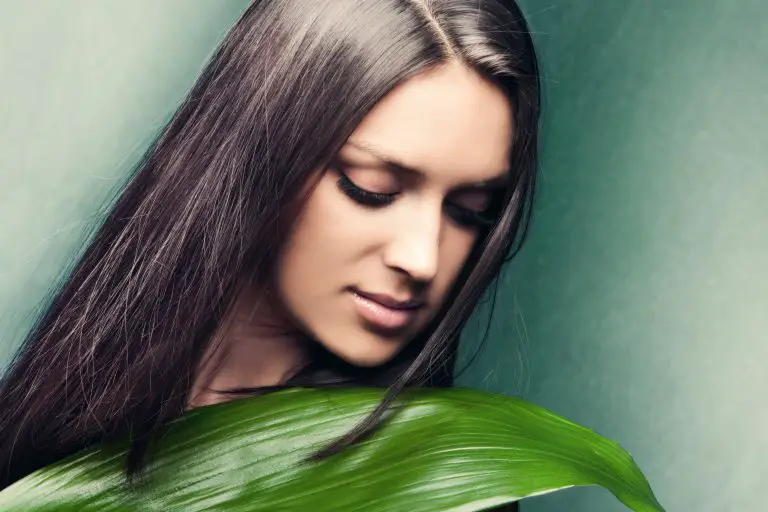 Hair loss is not a natural state, though you may feel that it is if you have been suffering from it for a long while. Hair takes damage every time chemicals are used on it, which is why natural hair products like Just Nutritive can help your hair.
First, Just Nutritive can help by replacing some of the chemical products that you may be using on your hair. However, Just Nutritive products can also help to heal some of the damage that those other products have done to your hair.
Since some companies claim to be 'natural' while only having about 1% of their ingredients be plant-based, it is necessary to look closer and not believe every company that makes this claim.
About Just Nutritive
Just Nutritive has a fairly long history. They started off as an international business that focused on exporting and importing. The main things they worked with were ingredients that went into cosmetics, skincare bases, and other things.
Some of these were chemicals, but others were natural ingredients from around the world. Eventually, they decided that, instead of finding quality ingredients for others, Just Nutritive should put together its own products.
This company feels that quality ingredients shouldn't come from a lab. Just Nutritive believes that nature has provided all of the things you need for your hair. It is simply necessary to discover which plants work best and including them in the products you use.
In fact, most of the ingredients are plants, vitamins, minerals, proteins, enzymes, amino acids, and essential fatty acids. There are no harsh chemicals in the Just Nutritive products, especially not unnecessary ones that are used as fillers.
The first product that Just Nutritive decided to try was one for acne. Since then, this company has branched out to several dozen different products for all kinds of things. Just Nutritive sells these products all over the world in places like Japan, China, Spain, Germany, and many English-speaking countries.
Just Nutritive takes their environment-friendliness even further and packages their products the same way they do everything else. They do this by using natural starch packing peanuts and recyclable containers. They also try to eliminate all unnecessary transportations so to avoid using excess fossil fuel.
Finally, as a company, Just Nutritive supports small family farms by buying ingredients from them whenever possible. Some of the countries that Just Nutritive buys ingredients from include: Australia, Chile, Bulgaria, Spain, France, Tahiti, Egypt, Mexico, Colombia, Brazil, Peru, India, Nepal, Thailand, Tunisia, Dominican Republic, Kenya, and the United States.
Are you just looking for #1 rated hair loss shampoo? Check out Revita by DS Labs.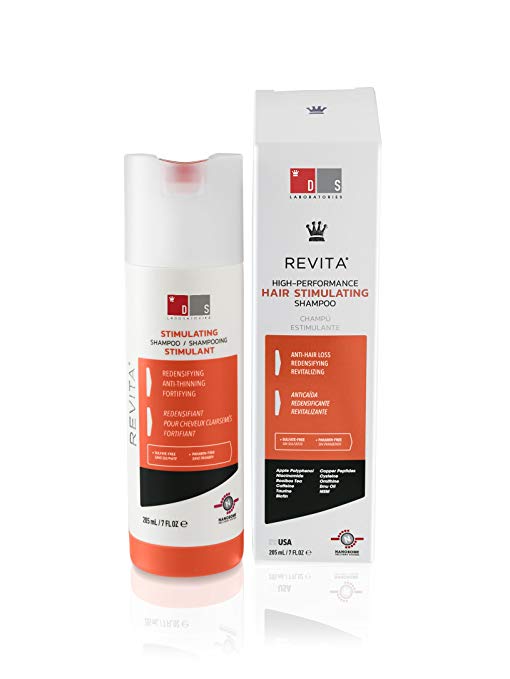 Revita High-Performance Hair Stimulating Shampoo
Supports both healthy and compromised hair follicles
Fights Follicular Dysfunction from First Application
Improves hair density, thickness, and appearance
Promotes scalp stimulation
Cuts down on stress-induced loss
The Just Nutritive Products
Just Nutritive has a variety of different products that they offer, both for your hair and skin. However, their hair products are more well-known and are what we are looking at here. There are a variety of different products to help you get one that fits your needs.
None of the ingredients in and of these Just Nutritive products compromises on anything. Some even have plants that qualify as being exotic, being shipped to Just Nutritive from places all around the world.
Adult Women's Hair Treatment
This Just Nutritive product, like the name suggests, is one that is formulated for women. Its purpose is to soothe dry or itchy scalps while simultaneously strengthening hair that may be weak or thin. In addition, this Just Nutritive treatment gives your hair some protection from heat styling tools.
It comes in a spray bottle that you simply shake and spray on your scalp. Try to leave the treatment in for 2 to 3 hours before washing your hair as usual. You don't have to spray a lot on, just enough to moisten your scalp.
Some of the main ingredients in this spray are plant oils. Andiroba Oil is used here for its anti-inflammatory and healing properties, as well as the fact that it has omega-3 fatty acids. The Macadamia Nut Oil strengthens your hair while hydrating it to help with the frizz.
Hazelnut Oil helps with split ends while the Grape Seed Oil moisturizes your and protects from heat damage. Finally, the Ylang-Ylang Essential Oil, as well as the Rosemary, Lavender, and Peppermint Essential Oils, stimulate the blood flow, relieve itchiness, and help moisturize your scalp.
Alopecia Renewal Hair And Scalp Therapy

Alopecia is a hair condition that occurs when your body attacks your own hair follicles, resulting in bald spots. These spots can regrow hair with the proper care and a product like this one from Just Nutritive.
You shake this hair treatment and then simply spray it onto your scalp. You may need to move your hair to the side to get more direct access to your scalp. After leaving it on for at least 2 to 3 hours, you can wash it as usual.
This treatment form Just Nutritive is gentle enough to be used every day, and it helps both moisturize and soothe. One of the main ingredients here is Jojoba Oil, a well-known plant for all things hair related. Flaxseed Oil is high in both Vitamin E and omega-3 fatty acids.
Meanwhile, Muira Puama Extract is a rarer plant that is used as an herbal medicine to prevent hair loss. The same goes for the Sesame Oil, which additionally treats premature graying and promotes shine while alleviating the effects of stress.
Bald Scalp Spot Cream
This Bald Scalp Spot Cream from Just Nutritive is specifically for treating any bald spots, no matter their cause. Simply dab some of the spot cream from the small jar using one finger and massage it into the area. You don't rinse the cream out, you leave it in, and you can use it two to three times per day should you want to.
The ingredients are formulated to work for both men and women. The Jojoba Oil, Vitamin E, and Shea Butter are known to strengthen hair, prevent split ends, moisturize, and soothe. Chia Seed Oil has Zinc in it, which helps to stimulate growth.
Lesser known are the Tucuma Butter, which provides elasticity and moisture to hair, and Foraha Oil, which has some amazing healing properties. Also noteworthy is the Orange Peel Oil, which gives your new hair shine.
Related Reading
Excessive Chemicals Hair Treatment
This hair treatment is especially for those who like to get perms or other treatments that often put a lot of chemicals into their hair. This Just Nutritive product is to help repair the damage these chemicals do to your hair.
It comes in a spray bottle that you should shake before using. Massage it right into your scalp. For this product, you can leave it in only 2 to 3 hours, or you can leave it in overnight. Afterward, follow your usual hair routine.
You can use it every day, but you don't need to apply much. Both the Coconut Oil and the Olive Oil are great moisturizers in this product. Coconut Oil has loads of vitamins, and it helps remove buildup. Meanwhile, the Olive Oil heals up some of the split ends you may have gotten with that perm.
Grapeseed Oil helps with shine, and the Wild Yam Root and Bilberry Extract promote new hair growth o replace any hairs that you may have lost for whatever reason.
Grow New Hair Treatment
This Just Nutritive product is, as its name suggests, to help you grow new hair. Like many of the Just Nutritive products, this one comes in a spray bottle that you should shake before using. Also, the same is the fact that you should spray it right on your scalp, rub it in, and leave it for 2 to 3 hours.
Though you can follow your usual hair routine, for this growth treatment, you will need to make sure your scalp stays free of buildup when you use it. The ingredients cover a variety of the necessary parts of hair growth.
The Jojoba Oil is, of course, an amazing oil for your hair. However, the Olive, Coconut, and Avocado oils also do a lot for your hair in this product. Finally, the Flaxseed Oil and the Pumpkin Seed Oil are both very nutritious for your hair follicles, giving them what they need to grow new hair.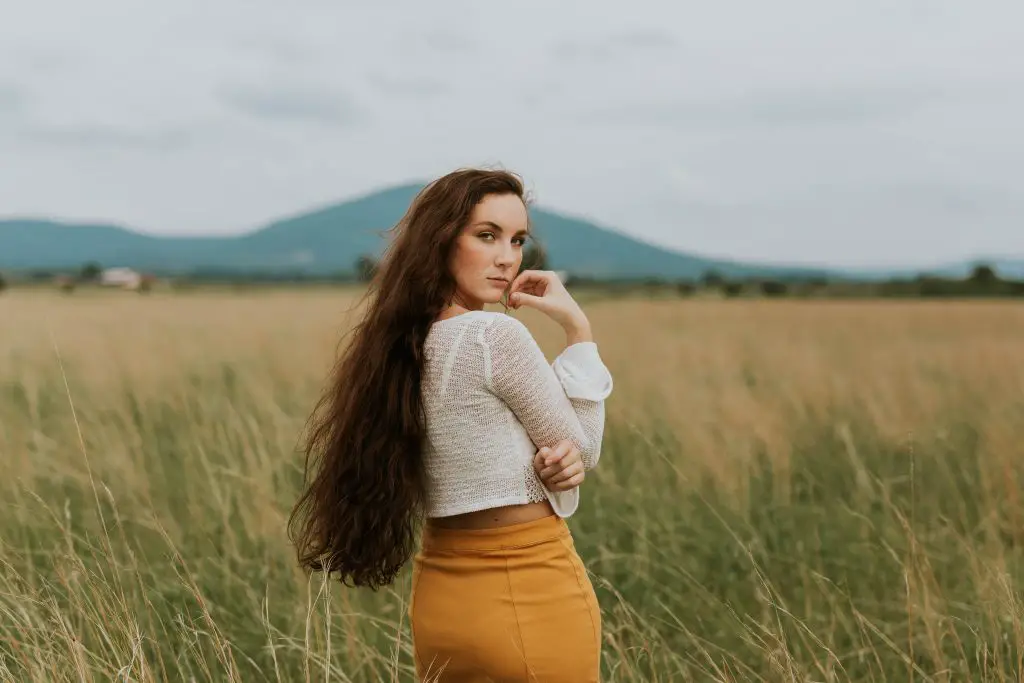 Hot Oil Grow Hair Formula
This formula is designed to nourish, moisturize, and give shine while also alleviating itchiness. This Just Nutritive product is safe to use on color-treated hair and can be used by anyone.
First, take a shower, shampoo your hair to get it clean, and then towel dry your hair. Then, heat the oil by putting it in a container in hot water – not the microwave. You want it hot enough to feel warm, but not so hot that it burns.
Massage the oil into your scalp with the tips of your fingers and let it sit for about 20 minutes. Alternately, you can use this oil as an overnight oil. Either way, once you have kept it in your hair for as long as you plan to, rinse it out.
Though you can use it daily, you only need to use it once a week to get results. You can also opt to simply add some of this to your conditioner, leaving your conditioner in for a little longer than usual.
Rosemary is both an antioxidant and an anti-inflammatory, also cleaning the scalp from any excess oils. Andiroba Oil is anti-inflammatory too, but it is also rich in omega-3 fatty acids, as is the Primrose Oil. Karanja Oil is a potent antiseptic to treat things like dandruff and fungus.
Eleuthero Root Extract is a type of ginseng and encourages blood flow to the scalp. Meanwhile, the Cucumber Seed Extract is rich in a variety of nutrients for your scalp. Finally, the Saw Palmetto Extract and Green Tea Extract have been used for a long time for their hair benefits.
Grow New Hair Shampoo
This hair growth shampoo from Just Nutritive is everything that you might expect from a hair growth shampoo. It is used just like regular shampoo is, only you leave it in for just a few minutes before rinsing it out. This is even safe for color-treated hair.
It, like the other Just Nutritive products, is safe to use every day, containing no sulfates, parabens, artificial fragrances, or colors. Not only does this shampoo help grow new hair, but it also increases the volume of the hair you do have by making it look and feel thicker.
The Basil and Thyme Essential Oils stimulate the blood flow while the Castor Oil nourishes and lubricates your hair to prevent breakage. The latter also soothes itchiness along with the Aloe Vera, which also helps repair hair damage. Meanwhile, the Rice and Soy Proteins help strengthen any weak hairs.
Hair Loss Therapy Shampoo
This is the other shampoo option from Just Nutritive. Though similar, it is its own unique product. You should use this hair loss shampoo at least twice a week, though you can use it every day if you want to do so.
Perfectly safe for color-treated hair, it has no artificial fragrance or color and no mineral oil, silicone, alcohol, soy, or parabens. What it does have in it are things like Aloe Vera and Jojoba Oil that benefit your hair.
Chamomile Essential Oil has many healing properties and also improves the softness of your hair. Meanwhile, the Rosemary Essential Oil has stimulating effects for your scalp. Both the Rice Protein and the Panthenol Vitamin B5 are essential for helping with split ends, making your hair healthier.
Hair Loss Therapy Conditioner
This conditioner is the match for the Just Nutritive shampoo of the same name. Like the other, it is safe for all hair types, including color-treated hair. This Just Nutritive product helps promote smooth hair that is manageable and has shine.
Though used just like a normal conditioner, there are a few tips as to how to get the best out of it. You can apply heat via a hairdryer over a hair cap on your head for a few minutes. The heat will open up your pores on your scalp to get more of the goodness in. A warm towel will also work, or you can simply leave a small amount of the conditioner in your hair.
Like the shampoo it goes with, it has both Aloe Vera and Panthenol Vitamin B5. Avocado and Castor Seed Oil will help prevent hair damage and will thicken your weak hair. These, and the other plant ingredients, are all great for those suffering from hair loss.
Loss And Thin Black Hair Treatment
This hair loss treatment is specifically for those with dark hair since many of the ingredients are dark. It is a lightweight formula so as not to weigh down your hair but to restore your hair's elasticity.
It comes in a spray, which you should shake before using. Be sure to spray from 8"-10" away, and then massage it in. You can leave the spray in for as long as you like, though 2 to 3 hours should be the minimum. You may also spray a small amount into your palms to put on the ends of your hair.
If you are using a water-based moisturizer product on your hair, you can add this hair treatment in afterward to seal it in. You can also use this Just Nutritive product as a hot oil treatment, which is a great way to apply it if you have the time.
Argan Oil and Black Currant Oil both have high contents of fatty acids, antioxidants, and other beneficial things. Rosehip Oil has those same things and moisturizes your hair along with the Meadowfoam Oil, Geranium, Chamomile, and Coconut Oil. Hazelnut Oil, for its part, is packed with nutrients for your hair.
Men's Hair Loss Treatment
This Just Nutritive product is specifically for men since men are more likely to suffer from hair loss. Coming in a spray bottle, just spray the men's treatment onto your scalp, rub it in, and forget about it. Though you want to leave the spray in for at least 2 to 3 hours, you can leave it in as long as needed.
It doesn't have any silicones, sulfates, dyes, or artificial fragrances. What it does have is Burdock, Ginger, and Eleuthero Root Extract to strengthen your hair and relieve dryness. Licorice and Burdock Root Extracts have been around a while and are great for your hair.
Juniper Berry Oil is perhaps more familiar, helping with any irritation, infection, or itching. Arnica Extract will stimulate your scalp and help prevent premature graying. Sea Buckthorn is an uncommon "superfruit" which, along with Pumpkin Seed Oil, is loaded with antioxidants.
Nightly Scalp Massage
This scalp product from Just Nutritive is a liquid and is meant to be used on both men and women. The scalp treatment is to be used once or twice a week, but you can use it every night if you want to. This scalp massage makes your hair softer and more manageable as it heals the daily damage your hair gets.
Shake the spray bottle to make sure it is well mixed, and then pour some of it into your hand and rub it into your scalp. Do this right before bed, rubbing in circular motions from front to back of your scalp. Afterward, cover your hair with a cap to protect your pillow from getting stained.
Horsetail Extract and Atlas Cedarwood are full of various vitamins and minerals, while the latter also protects your hair from heat from styling tools. Apricot Kernel Oil is very nutrient-rich for your hair as well and is very moisturizing.
Thyme Extract is a natural antiseptic for your scalp, while Sea Buckthorn Oil relieves itchiness and helps with scalp conditions like psoriasis, dermatitis, and eczema. A few of the other ingredients include things like Rosemary, Lemongrass, and Ylang-Ylang Essential Oils, as well as Aloe Vera Extract.
Protein And Vitamin Hair Treatment
This hair treatment option from Just Nutritive is meant to volumize and soften your hair by strengthening weak, damaged, and thinning hair and rejuvenating hair strands without weighing your hair down.
This spray-on hair treatment is free of alcohol, sulfates, artificial fragrances, and colors, on top of being color-safe. You apply it once a week and leave it in your hair, applying it while your hair is damp from your shower.
Make sure you shake the bottle and don't use this product daily as it is high in protein. Too much protein in your hair can create some buildup.
Jojoba Protein, slightly different from the oil, is still great for your hair. Rice Protein and Soy Protein both add volume and strengthen hair. Sea Kelp Extract is rich in a lot of vital things for your hair. Burdock Extract helps treat dryness and other problems. Meanwhile, the Grapefruit, Lavender, Rosemary, and Patchouli Essential Oils have too many benefits to name.
Psoriasis Soften Scalp Formula Hair Nutritive
This hair product is one of the few that is made for a specific hair condition known as psoriasis. Psoriasis often results in hair loss due to your scalp becoming dry and your skin there becoming cracked. This spray will soothe your scalp and follicles while also strengthening your hair.
To use this psoriasis hair treatment, simply shake, spray, rub it in, and leave it there. You don't need to spray much, and you only have to apply it to the spot where you are showing signs of psoriasis at. This Just Nutritive product is meant for everyone.
While it doesn't have parabens, silicones, sulfates, artificial colors, or fragrances, it does have a lot of good stuff inside. Chia Seed Oil not only has some keratin in it but, along with the Pumpkin Seed Oil, is a rich source of some omega-3 fatty acids.
Fenugreek Seed Extract is equally rich in all kinds of vitamins for your hair. Plantain Extract is high in Vitamin E, a well-known vitamin for hair growth. Nettle Extract, though less common, has been used for a long time for hair care.
Vinegar Nutritive Rinse Cleanser
This Vinegar Rinse product does a lot of good for your hair. The Apple Cider Vinegar in it cleanses your scalp, removing all residue, dirt, debris, and buildup that might be clogging your pores and follicles. In addition, it balances the pH of your scalp, helps fend off bacteria and fungus, and nourishes your follicles.
And this hair rinse does a lot more than that, but those are the main things that it does. The rinse is easy to use too. After shampooing your hair in the shower, pour some of the rinse directly on your scalp. Rub the cleanser in for a few minutes, and then rinse.
You can use conditioner on your hair afterward and follow your usual routine. Though you can use this rinse daily, it is best used once a week or every other week. Though safe for colored hair, you shouldn't use this within a week or two of getting your hair colored, or the color may bleed and not set right.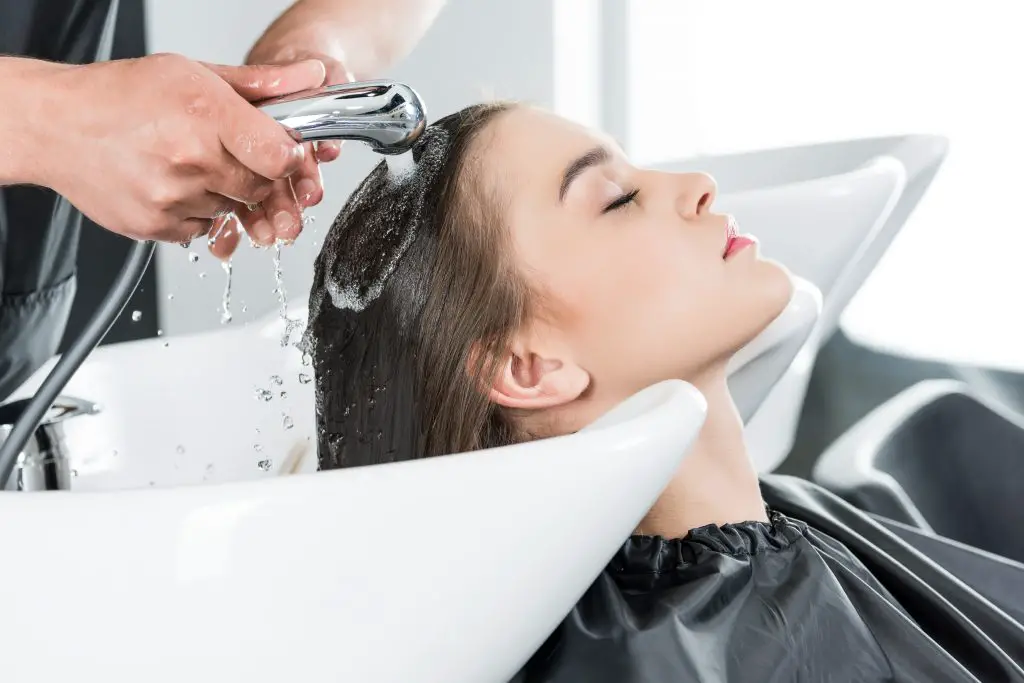 Volumizer Hair Tonic
This hair tonic is meant to volumize your hair by giving lift and improving the texture of your hair. In addition, this tonic is also formulated to add moisture and softness to your hair. Both men and women can use this Just Nutritive product.
You can use the tonic once or twice a day, preferably on clean hair. Simply shake, spray on your scalp, massage it in, and then brush it through your hair. You can do this right before bed at night or in the morning when you usually brush your hair.
Made without alcohol or silicone, it has Panthenol Vitamin B5 and Fractionated Coconut Oil in it. These are great for keeping hair shiny and soft, and the latter contains antioxidants that help your hair. Neroli Hydrosol has antibacterial properties and helps with itchy scalps with the help of the Bay Laurel Oil.
The Advantages Of Just Nutritive
The first advantage of Just Nutritive hair products is the fact that they feel that quality hair and skin products shouldn't come from a lab. They use natural ingredients to strengthen your hair in natural ways. And, as Just Nutritive finds new and better ingredients, they update their products accordingly.
To this effect, Just Nutritive uses no animal ingredients in their products and does no animal testing. What ingredients this company does use are only the purest. They also use a wide variety, with a couple hundred different plants being in the different products.
This means that side effects for Just Nutritive are few and mild, unlike products that are loaded with chemicals. This also means that the results you get are not just because the products are covering up your symptoms. Just Nutritive products go directly for the root problem.
One thing that Just Nutritive strives for when it comes to their products is not making your hair oily. This is a goal that they do very well at meeting, even though many of their ingredients are plant oils and extracts.
In addition, some of the Just Nutritive products are available in package deals. These combine several of the Just Nutritive products together to help with a specific hair problem. Buying one of these is also cheaper than buying each product separately.
On top of that, Just Nutritive has a rewards program that gives you points for every dollar you spend. You are even gifted some points just for signing up and for your birthday. These points can be used to buy some of their products. You can feel free to try some of their other products with this. They have everything you need, with products ranging from hair care to pet care and tanning products.  
The Disadvantages Of Just Nutritive
The first disadvantage of Just Nutritive products that you are likely to see for yourself is the cost. Like most truly natural products, these are quite expensive on your pocketbook. Buying just a few of their products may well cost you over $100 or more.
In addition, you have to ship anything you decide you don't want back to them. Though Just Nutritive will refund your purchase price, they won't refund the shipping costs. Nor do they give you a return label to help you return your product, though they do have a form to fill out.  
The shipping costs you a few dollars just to get the products sent to you every time. The $75 you have to spend in order to get free shipping is noticeable higher than many other companies and only applies to people in the USA.
Also, there is no mention of a warranty or any sort of satisfaction guarantee. True, they don't ask a lot of questions should you decide to return your Just Nutritive product. However, no guarantee is hardly what you would call comforting.
More than that, one of the things that Just Nutritive warns about their products is that there are slight differences between batches. Just as one plant crop can vary from the next in color and texture, so can the Just Nutritive products.
This is because many of the ingredients are plant-based and affect the product. This can make it hard to tell if something is wrong with the product you got or if it is simply a difference in the batch. Not to mention if you think the texture of the product is perfect, you may find that the next batch isn't the same.
Final Notes
More natural companies like Just Nutritive are popping up as people see more and more of the negative effects of chemicals come to light. The result is that there are plenty of options that have natural ingredients like Just Nutritive.
While having a list of various products can be nice, sometimes you just want one simple product for your hair. This would be a time when Folexin would be a better choice. Folexin is just as natural as these Just Nutritive products, but without the expensive price tag.
In addition, Folexin is a simple pill, so there is no need to apply anything to your scalp. Folexin even has a good warranty and other benefits that Just Nutritive products don't have. All in all, Just Nutritive products are good, but Folexin is a better option for most people.