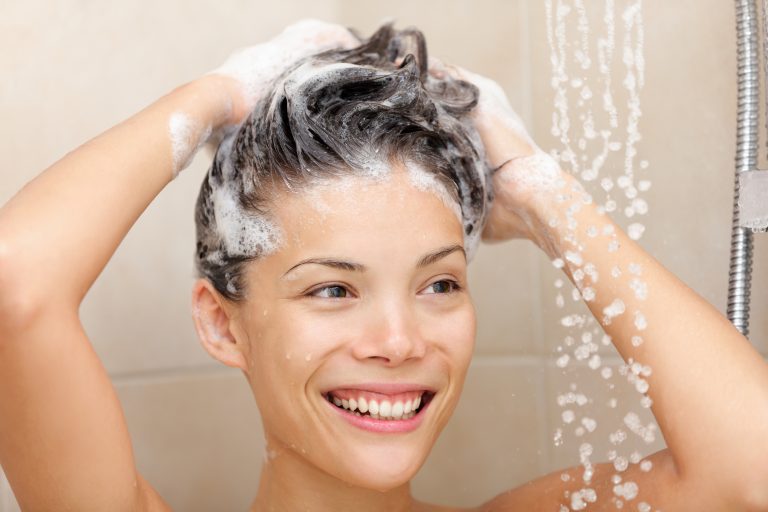 Cel Microstem Shampoo is likely not a hair growth shampoo you have heard about.
You may not have ever heard about the Cel brand before now. But this Cel shampoo is one that can help grow your hair and is, therefore, worth looking more closely at.
Even with all the brands and products out there for your hair, Cel does a pretty good job of standing out. This is even considering that Cel is a fairly new hair and skin brand, though Cel does have its own very nice website.
About The Cel Brand
The Cel brand may not have been around long, being founded in 2018, nor is it well-known. However, the Cel brand is still worth looking at, and it proudly shares its goals for its products.
First, they explain who they are and who they try to be at Cel.
They try to solve everyday beauty challenges by using a combination of nature and the lasted scientific discoveries.
The founders of Cel are Christopher Masanto and Jack Nicoll, with most of the technology behind their products originating from South Korea.
These two men recognized the limitations of completely natural products and the unhealthiness of synthetic ones.
So, they decided that their products would bridge some of the disconnects between science and nature.
To help with this, the two founders of Cel have teamed up with regenerative medicine scientists and forward-thinking manufacturers. This team has made a variety of Cel products both in the haircare and skincare lines.
They use only the latest ingredients and packaging. Because of this, Cel has won several awards already, which is impressive considering how new this brand still is.
Cel is still adding new products to their lineup too.
As for the Cel philosophy, that is simple. Their brand philosophy is to close the gap between advancements and the everyday.
By combining natural ingredients and pioneering new scientific methods, Cel tries to encourage people to live more harmonious and healthy lives.
All in all, as far as brands go, Cel has great philosophies and goals that are easy to get behind.
The fact that Cel tries to balance natural products with what actually works is something that practically everyone wants in a product that they are going to use for their hair growth.
Pros
Contains professional grade biotin, leading to stronger, longer hair. 

This shampoo is both sulfate and paraben free.

Ingredients, such as keratin and saw palmetto, fight against damage.
Cons
 Hair texture always improves, but not always new hair growth. 
Cel Microstem Shampoo
The Cel Microstem Shampoo is meant to support your scalp in multiple different ways. It both nourishes and invigorates your hair to make it look both thicker and healthier.
The Cel brand believes that the problems with traditional shampoos are that they often contain a cocktail of ineffective chemicals.
Some of these chemicals may be ones that encourage your hair to grow. However, more often than not, these same ingredients are sometimes known to have negative long-term effects on the health of your hair.
They can sometimes weaken your hair follicles at the root, causing you to eventually lose your hair.
This is why Cel made their shampoo with a premium formula that does not have the cheap chemicals in it that are found in most shampoos.
Instead, the ingredients in the Cel shampoo are of excellent quality and support a healthy scalp.
This helps your hair to grow, not only now, but it encourages long-term growth as well. The ingredients in this Cel shampoo are great. Equally positive is the fact that parabens, sulfates, and other things are not included in this shampoo.
Cel shampoo is cruelty-free, and Cel never tests any of its products out on animals, and it tries to be good for the environment. Cel shampoo is made without the use of added fragrance too.
Synthetic fragrances dry out your hair sometimes.
Meanwhile, synthetic colors, which are also not in this Cel shampoo, can be linked to various diseases. Also excluded is formaldehyde, which can burn your scalp and can even lead to difficulty breathing.
Ammonium Lauryl Sulfate and also Sodium Laureth Sulfate are common ingredients found in other shampoos, but not in this one.
These ingredients are meant to clean your hair, but they strip oils from your hair and can make it brittle.
The Ingredients
The ingredients of the Cel shampoo are everything that you would think that they should be with a brand like Cel.
The main three ingredients that this Cel shampoo is enriched with are: ginseng, biotin, and saw palmetto.
Other great ingredients include: castor oil, keratin, Vitamin A, and Vitamin E. In addition, the number of natural oils in the Cel shampoo is also excellent. There is frankincense oil, wild orange oil, petitgrain oil, ylang-ylang oil, lavender oil, bergamot oil, marjoram oil, geranium oil, rosemary oil, lemon peel oil, and orange oil.
There is also a long list of plant extracts in this shampoo.
Some of these are: clover flower extract, fennel fruit extract, hops extract, lemon balm leaf extract, mistletoe leaf extract, chamomile flower extract, horsetail extract, beetroot extract, ginkgo leaf extract, olive fruit extract, rooibos leaf extract, and green tea leaf extract.
This is a long list of natural ingredients in the Cel Microstem Shampoo.
Some of these oils and extracts are widely-known to be great for your hair. Others may be less common, but all of them are in this Cel shampoo for a reason.
It is true that this Cel shampoo has some ingredients you won't be likely to recognize. However, considering what the Cel brand stands for, these are guaranteed to not be any sort of harmful chemical.
All in all, the ingredient list of Cel shampoo is one that you can enjoy.
From a natural standpoint, it could perhaps be a little bit better. However, it is more effective than solely natural shampoos are while not being harmful to either you or the environment.
The Advantages Of Cel Microstem Shampoo
Thanks to the wonderful ingredients in the shampoo, paired with the lack of harmful ones, this Cel shampoo is safe even for use on children. This is something that very few shampoos can boast of, which is sad since even some kids need help here.
What is even better, this Cel shampoo has a conditioner that goes with it and which has many of the same desirable ingredients that the Cel shampoo does.
Some of the other Cel hair products include a hair thickening mask, a hair stimulation serum, and a hair supplement.
Cel offers a 90-day money-back guarantee. This guarantee does require you to send back the Cel product that you are displeased with.
Any Cel order can be canceled if your Cel product has not been shipped yet too.
However, perhaps the greatest advantage of Cel products comes with their subscriptions. This is a monthly thing for which you will be billed on the same day every month.
Subscribing to Cel saves you over 10% off your first order and every subsequent shipment.
If you do a 3-month subscription to get Cel products, they include some gifts and free products worth about $50 with your shipment. Also included with the Cel subscription is a free membership to their Health & Beauty Community Group. This group includes hair experts who can give you personalized advice for your hair.
Finally, a Cel subscription will get you a discount on all of the Cel products in addition to special discounts.
Some of these discounts will be exclusively for those who have subscribed and get regular Cel shipments.
If you buy a bundle of Cel products, you can get free shipping too. All in all, Cel Microstem Shampoo has plenty of ways to save, making it fairly inexpensive.
The Disadvantages Of Cel Microstem Shampoo
While it is true that this Cel shampoo does have many great ingredients, and that the ingredients are all of excellent quality, it can still make you pause when you read the ingredient list and see many ingredients that it is unclear exactly what they are.
Also, hydrolyzed wheat protein and citric acid can bother the scalps of those that are sensitive to wheat. This makes this shampoo from Cel not for everyone after all. As mentioned, some of the Cel ingredients are also ones that you won't be able to identify either.
While there is likely some science behind these mystery ingredients, this science is not shared. Also, if there have been any studies done on any of the Cel ingredients, the results of these studies are not shared.
In fact, Cel does not even mention any specific studies being done that can prove their products work.
The Cel subscription may be great, but you have to send them a call or email them to change your date.
There is also no way to manage your subscription on their website, which can make it more difficult to manage.
In addition, Cel asks for 1 to 2 days to reply to an email you send them. Therefore, you are going to have to remember to contact them at least a few days before your Cel products are meant to be shipped.
All in all, though this Cel shampoo is a great product, and Cel is an equally great company, there are a few downsides to it, as you can see.
Overall, however, the advantages do outweigh the few disadvantages of using Cel products.
Final Notes
So, now that you know more about Cel and the products they sell, you should be able to better decide if Cel shampoo is right for you.
There are a few more facts about Cel that you should know about. These final facts can help you make up your mind if you are still on the fence about getting some Cel shampoo.
First, Cel products are made in the EU and PRC as well as in the USA. This is both a pro and a con.
The USA has some of the highest manufacturing standards. Getting things manufactured in the USA, therefore, usually tend to be of better quality than some other countries.
However, the fact that Cel products are made in different places can also be good. It can allow you to get your Cel products shipped to your faster even if you live in another country such as Australia or somewhere in Europe.
Cel also lets you buy some of their products wholesale if you contact them about it.
If you have a large family that showers a lot, or plan on opening up your own hair salon, this gives you a discount. Also, you only have to use the Cel shampoo 4 to 5 times a week for it to work for your hair.
While this is fairly often, it is not more often than the average person takes a shower. It is also better than the shampoos that require you to use them daily to get results.
Finally, Cel shampoo is also safe to use on colored hair. It has no chemicals in it, so there is not anything in it that could really interfere with dyes, perms, or anything else.
Cel Microstem Shampoo is a great all-around choice.