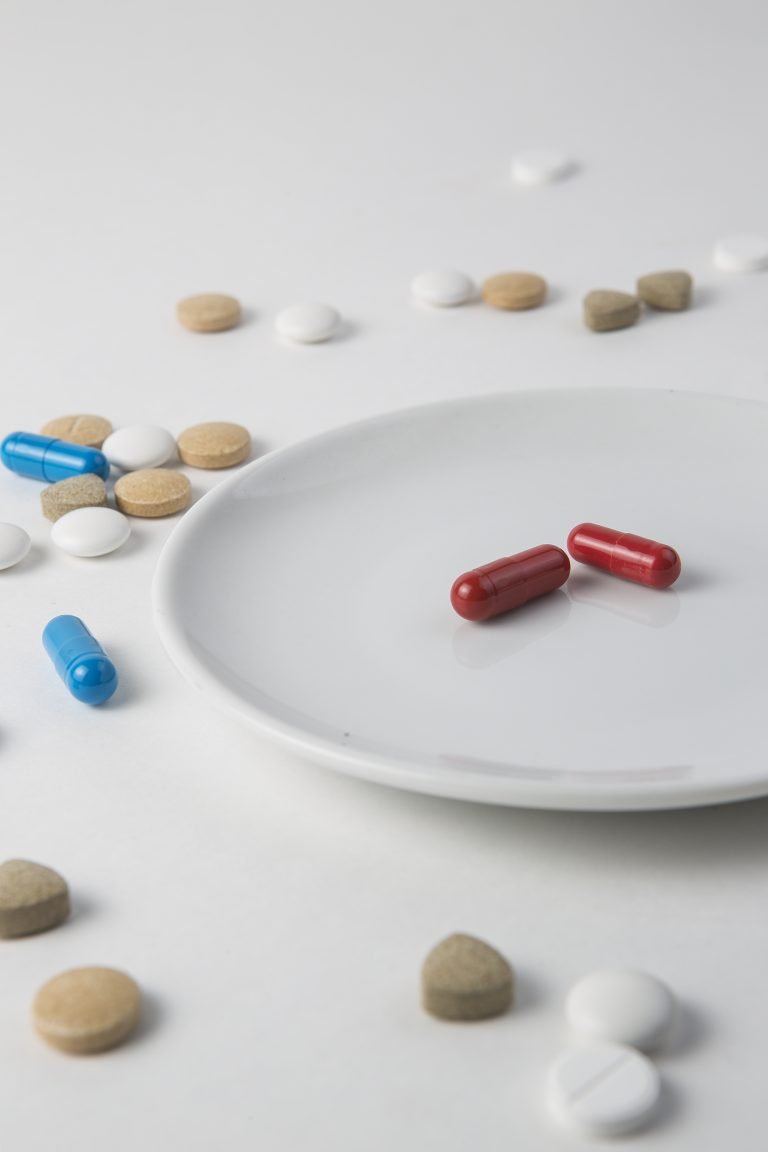 HairANew is one of the newer hair growth supplements that you can get for your hair. Though new, it still has plenty of good ratings. These may be making you curious to know if this supplement is worth it or not, which is what we are about to take a look at.
About Naturenetics
The company behind the HairANew product is Naturenetics. As you might imagine with the work 'Nature' in their name, this company is focused entirely on providing natural products.
The products that Naturenetics offer are meant to effectively help you meet the goals that you have for your health.
Since Naturenetics cares about what you put in your body, they only use ingredients of excellent quality. These are ones that have shown in studies that they are both safe and effective to use for your problem.
Furthermore, when manufacturing these products, they always follow the strict Good Manufacturing Practices (GMP) and FDA regulations.
The Naturenetics mission, freely stated on their website, is to support your health and to help you live a life that is both fuller and happier. Their philosophy as to how they try to do their business is similar. This is that they want to provide proven products that will meet your ideal, and to back that with hassle-free ordering, fast delivery to your door, and high-quality customer service.
Looking at the way they work, Naturentics does a pretty good job of fulfilling both their mission and their philosophy. They stand by their great products 100%, and they want you to become part of their family.
They have a total of eight products so far, and they may add more in the future. These range from digestive enzymes and probiotics to a liver cleanse and an Omega-3 fish oil.
Each product from them is meant to help in some way.
Finally, this company allows you to sign up to get some advantages from them. When doing this, you get health and beauty tips, coupons, and deals.
All in all, though Naturenetics is a newer company, its growing popularity is a good sign that they are here to stay.
The HairANew Product
HairANew is one of the Naturenetics products that they have developed to help hair growth.
In fact, its main goal is to rejuvenate the growth of hair while curbing hair loss problems. These hair growth capsules are taken two per day with whatever meal is convenient for you.
However, taking them with breakfast and plenty of water is best since the B vitamins do tend to give energy. This supplement works in both the long and short term, so there is no concern if you miss a day or need to stop for a while.
You will only get real results from steady use, though.
The Ingredients
The ingredients are not overly complex, all eleven of them being ones that you might know of. These address any deficiencies in your body that might be causing your lack of hair growth.
The first ingredient is Vitamin E, which gives moisture, antioxidants, and other benefits to your hair.
Next, Biotin, which even by itself is a great supplement for your hair growth, is also in HairANew.
The Vitamin C in the supplement benefits your immune system as well as your hair.
Kelp may not be a common ingredient in hair growth supplements, but it is rich in nutrients that your hair needs.
Also in the HairANew Product are Vitamin B3, Vitamin B6, and Vitamin B5. These strengthen your hair follicles, facilitate the growth of your hair, and enhance the growth you already have.
Besides that, HairANew contains Inositol, which is a strengthening ingredient for your hair strands.
The Zinc and Silica that are present also help in this same area, both being essential parts of hair growth.
Finally, the last of the ingredients is Horsetail Extract, another uncommon yet beneficial ingredient that can help your hair grow strong and healthy.
This is a pretty good list of ingredients. There are no signs of gluten, it is perfectly acceptable for vegetarians, and there are no drugs, chemicals, preservatives, or any hard to pronounce ingredients that you may not want to put in your body.
Related Reading
The Advantages
Considering the ingredients in HairANew, a couple of the advantages of it are obvious.
Many of these HairANew ingredients also help with your nails as well, which is a nice bonus. Even nicer is the lack of side effects when taking HairANew.
You have as much of a chance reacting to a daily vitamin as you do of reacting to the product. This is great news, especially considering the lack of any real allergens that many other supplements have in them.
As for ways to save on the Naturenetics, there aren't usually any sales or deals. Other than the simple option to subscribe.
Though there could be more ways to save, signing up with them has a few nice perks.
The exclusive offers and the coupons, even if you aren't interested in the tips, may be enough of an incentive to sign up with them.
However, what really stands out is the Naturenetics guarantee. They are so determined to be your key health partners that they offer an almost ridiculous 365-day money-back guarantee on all of the Naturenetics products. This is way more time than any other company will offer.
Though they won't refund your shipping costs, they may not ask you to ship the product back to them.
You have to call the Naturenetics number in order to find out. Either way, calling their number is something you should do first anyway.
The HairANew supplement is also easy to buy, both from their website and from places like Amazon.
Finally, there are the HairANew lab results. Many hair loss products have been tested in labs, but few companies take the time to post these results on their website. Even fewer are like Naturenetics and update these results for each new batch for you to see.
The Disadvantages
With so many advantages, it is hard to find any disadvantages to this hair growth supplement. However, there are a couple of failings worth noting.
The first of these is the change of ingredients that they have recently done.
Their eleventh ingredient used to be Bamboo Extract, which they have since changed to Horsetail Extract.
While this small change of one ingredient might not seem like much, it is actually a big deal. Horsetail might still help with hair growth, but it also bothers sensitive stomachs.
While no one on the old formula complained about upset stomachs, it is a reoccurring one since they changed over to Horsetail Extract.
What's more, while other sites have updated the listed ingredients, the main website has not even done that. Nor did they warn customers about the change.
Why Naturenetics changed the ingredients is something only they know. But the product clearly was better the way it was before, so it may bring into question why they felt they needed to change up a good thing.
Besides bothering sensitive stomachs, the other rare complaint is that it doesn't always work and that there is a possibility of headaches. This goes against what Naturenetics says when they say that there are no side effects at all.
Other than that, perhaps the only other real disadvantage is that you may have a hard time finding the best deal.
With a variety of places selling it, and not all at the same price, you may buy it only to find that you could have gotten it cheaper elsewhere.
Pros
Non-GMO, gluten free, hypoallergenic and 100% vegan.

Scientifically proven ingredients such as biotin.

Not only promotes long, healthy hair but nourished skin and strong nails.
Cons
Results vary depending on the user. 
Final Thoughts
Undoubtedly HairANew is a great product, and it is one that you could probably use with success.
Still, it is also a newer product that seems to have a few issues that it needs to work out. There are other hair supplements that have been around longer and have a better track record.
One of the best of these is Folexin, which has a better, longer list of ingredients, has been around longer, and it is more established.
In short, while HairANew is good, Folexin is better.
So, if you want a great hair growth supplement, you should give Folexin a try.