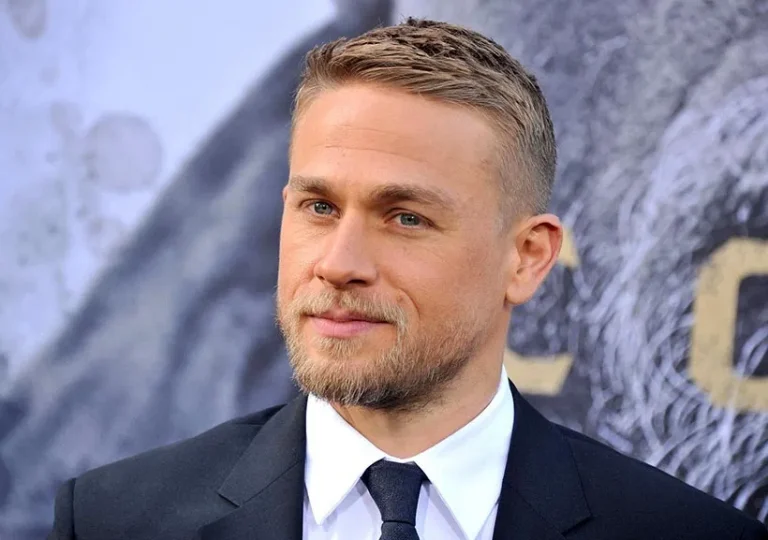 Charlie Hunnam was known because of his role as Jax Teller in Sons of Anarchy. Then, he is also phenomenal by his role in Green Street and King Arthur. He doesn't only become the favorite actor but a trendsetter for fashion. Yes, the Charlie Hunnam haircut becomes the reference for those who want to renew his appearance.
As we know, duplicating the hair idea of a popular figure is interesting. You may feel another breeze to boost your confidence!
Charlie Hunnam Haircut: What Makes It Interesting?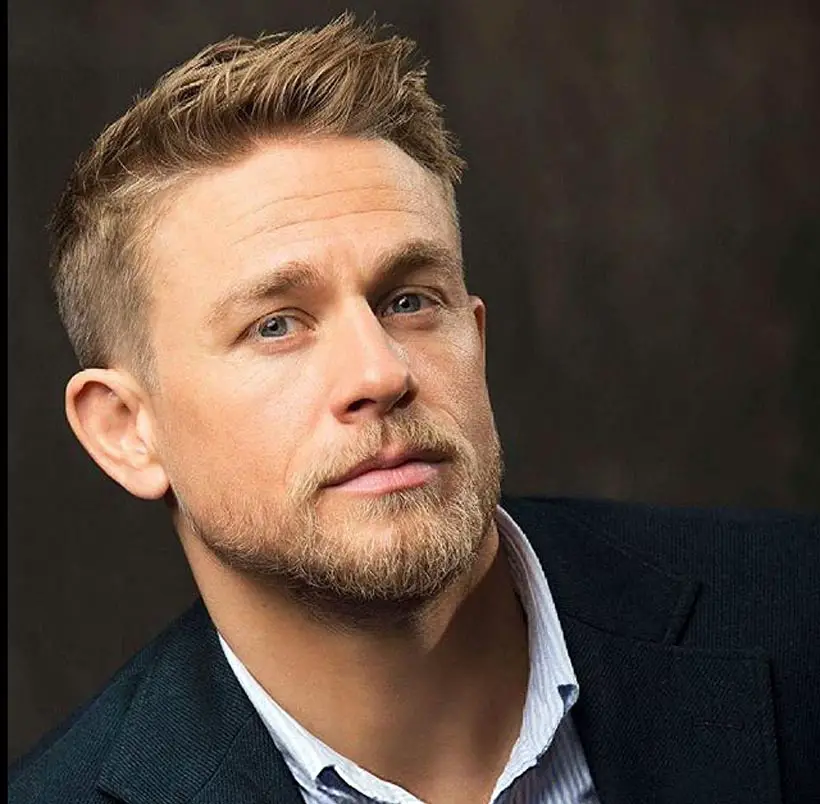 We are sure that Charlie Hunnam is not only a figure that has a special hair idea. However, the hair idea of Charlie Hunnam is quite excellent to be duplicated.
The most interesting matter of Charlie Hunnam haircut is the modern style. Especially in King Arthur, Charlie Hunnam applied a very special hairstyle with his comb-over style. Of course, this hair idea can be the new idea to get a better appearance, especially for those who always try to follow the newest trend.
Who Is Charlie Hunnam?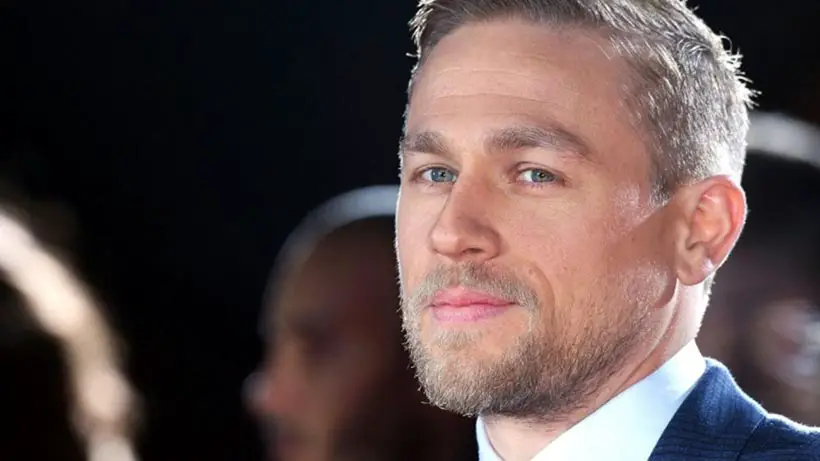 Charlie Hunnam is a popular English actor. He was born in 1980 and started his acting career when he was 17. His first big role is in the Russel T. Davies' British Series entitled Querr as Folk.
Then, his career achieved the highest popularity when he acted as King Arthur. Starting from this film, Charlie Hunnam becomes one of the most influenced actors.
How Do You Get Charlie Hunnam Hair?
Charlie Hunnam is not only popular because of his acting role but also his appearance, especially his haircut. Well, Charlie Hunnam is famous for his undercut style with the short back and sides.
Then, what we need to do to duplicate the haircut of Charlie Hunnam?
For the first, you need to maintain the length of your hair. To style like Charlie Hunnam's hair, the length of hair should be medium. Then, cut the sides hair using the scissor. Here, you do not need to apply the buzz cut but keep its little volume.
Then, comb over the hair and slick back the top and side hair. You may see the picture to find the result of the hair arrangement. Later, spray the hair or apply the hair wax to keep its texture.
Charlie Hunnam Hairstyle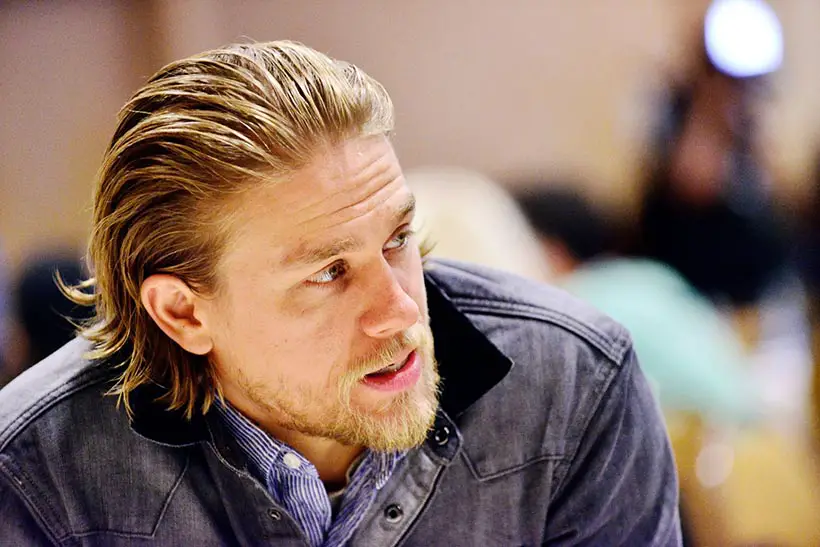 There are some ideas of Charlie Hunnam's hairstyles, which are very interesting to renew the look of your appearance. For getting the best inspiration in hairstyling, you may see the different ideas below.
Charlie Hunnam Haircut King Arthur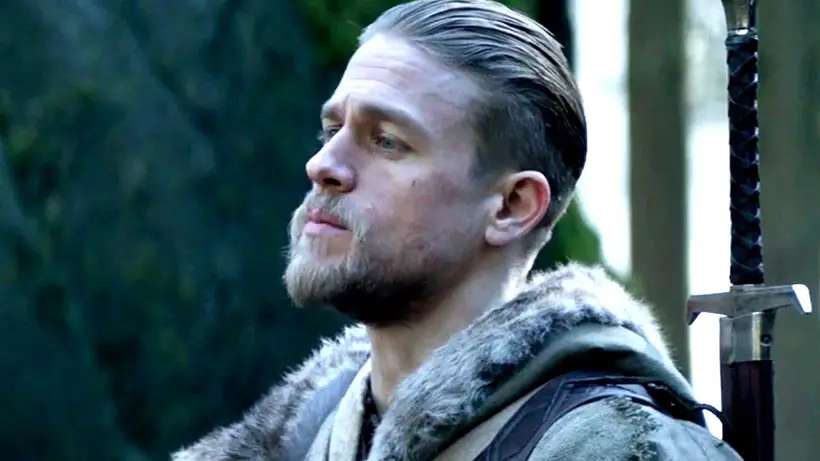 The hairstyle of Charlie Hunnam when he acted on King Arthur is very interesting. The hair idea substantively is simple but the result is very amazing.
Charlie Hunnam applies the medium hair with comb and slick back arrangement. The side hair is cut with a lower volume than the top. It is like an undercut model with a thicker volume on the sides.
A hair spray or wax maybe are needed in applying this hair idea. Those hair products can be excellent to keep the texture of the hair.
Charlie Hunnam Shaved Head
The shaved head also becomes an interesting Charlie Hunnam's hair idea to be applied. This hair idea is very amazing, especially for those who want to have a modern look for his appearance both on formal or casual occasions.
You may see the picture to realize how great Charlie Hunnam's style. The main highlight of the shaved head style is the slicked back hair on the top head that is combined with the buzz cut on the sides.
This combination increases the elegance and masculinity of Charlie Hunnam. Then, Charlie also grows his beard for a manly look.
Charlie Hunnam No Beard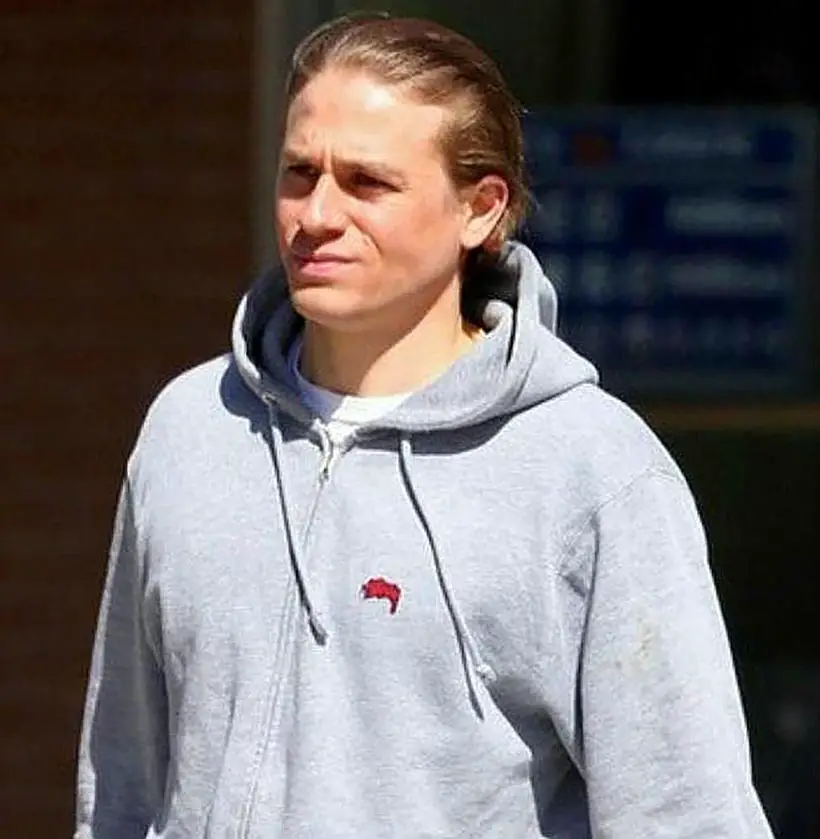 Charlie Hunnam is well known for his beard. However, there is a style of Charlie Hunnam with no beard in his teenage. You may see the picture to know the detailed look of Charlie Hunnam without his beard.
We may see a young man there with a simple appearance and style. The main highlight here is a clear face without any beard with medium-long slicked-back hair.
Well this hair idea is a good option, especially for those who want to get a simple but nice look. All you need to do in applying this hair idea is letting the hair grows in a specific length and just arrange it back using a fine comb.
Is Short or Long Hair?
Well, it is interesting to find the most appropriate length of hair to apply Charlie Hunnam haircut. You may consider whether it is short or long hair to get the best duplicating result. For consideration, you may see the detailed point below.
Charlie Hunnam Long Hair

Charlie Hunnam rarely applies long hair to style his appearance. However, there is a moment when he lets his hair grows. The long hair of Charlie Hunnam is quite simple and easy to be maintained.
It can be seen from the picture of Charlie Hunnam. He just grows his hair for a certain length and then slicks it back. Of course, the texture of the hair is kept. Here, you may apply the hairspray as the product to maximize the texture. Then, to get a manly look, Charlie Hunnam combines the long hair idea with a thick beard and mustache.
Charlie Hunnam Short Hair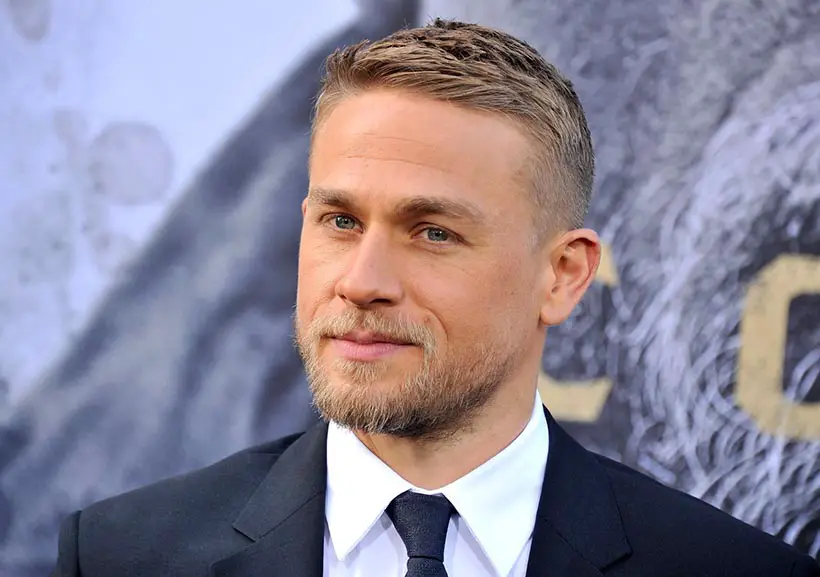 It can be said that short hair becomes the favorite style of Charlie Hunnam to keep his appearance. Through the picture, you may see how Charlie Hunnam looks very cool with his simple and neat short hair idea.
This hair idea is easy to be duplicated since you just need to buzz cut the side's hair and then keep the long top hair and slick it to the side. The appearance of Charlie Hunnam is more interesting with the simple and thin mustache and beard.
Conclusion: The Slicked-Back Undercut with Thin Beard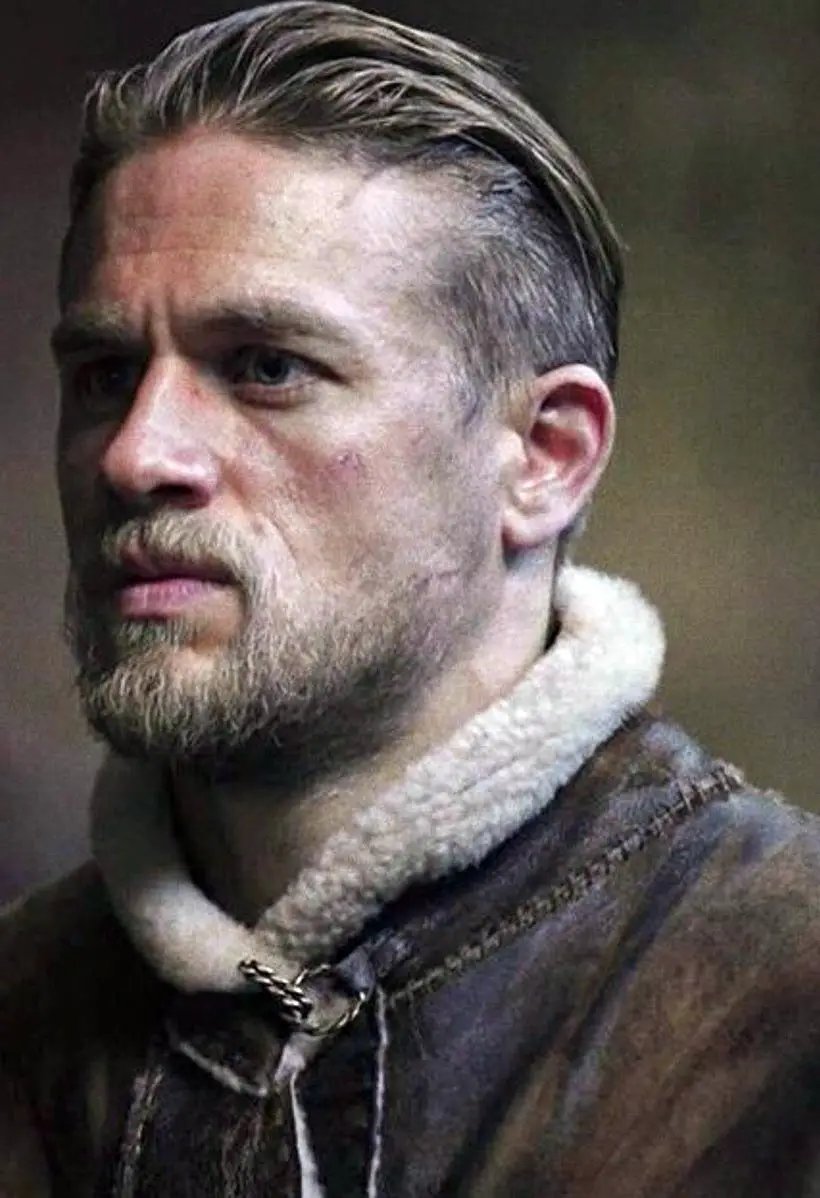 From several ideas of Charlie Hunnam haircut, the best hairstyle to be duplicated is slicked-back undercut with a thin beard. It is like the style of Charlie Hunnam in King Arthur.
This hairstyle is very interesting with high masculinity, especially for those who want to get more attention from women. Besides, this hair idea is quite easy to be applied since undercut today becomes a popular cut idea.
Keeping the texture of the top hair is what you need to do. Here, you could use any hair product to make sure that the slicked-back hair is kept arranged. Besides, maintain the beard, especially the growing area and its volume.