If you've been asking questions about hair transplant and regrowth for men and women, the average cost, and restoration procedures, this article is for you.
As you may have known, there have been a lot of questions all over the internet about the possibility of hair transplant. A lot of people believe it's real, while others think it's just a myth. But hey friend, I want to tell you now with all honesty that — hair transplant is indeed real, and you've got to believe me.
A report from the Plastic Surgery Practice shows that "Hair transplants increased 76% from 2006 to 2014, the group reports. The total market size for hair-restoration surgery has increased by 28% since 2012, from $1.9 billion USD in 2012 to $2.5 billion USD in 2014."
They further went on to state that "Approximately 397,048 hair-restoration procedures were performed worldwide in 2014, with 112,409 in the US alone."
So, in this article, we'll discuss everything that concerns hair transplant and regrowth for men and women so — bring your seat closer.
Hair Transplant for Men and Women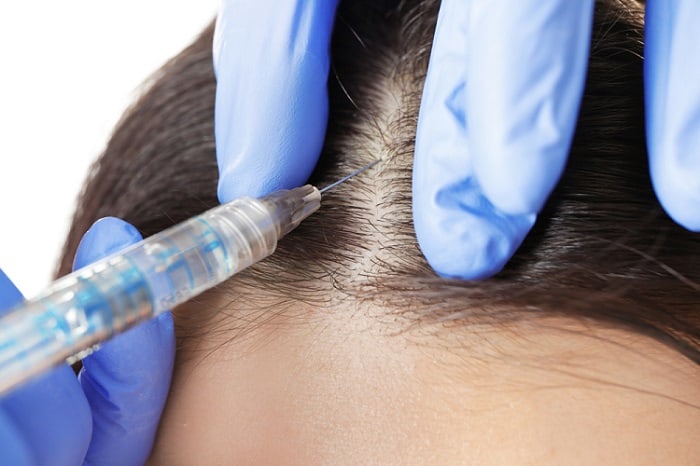 When I saw my friend Hakeem, I could barely recognize him. What has happened to you? I asked, hardly believing my eyes. His desert-like forehead has recovered fully and he was now looking younger. "I have been through a hair transplant." He responded.
It is possible you have not seen anybody who has had this procedure. But the truth is that modern technology has changed the way things are done these days. Things you never believed were possible are now realities.
Have you suffered from irrecoverable hair loss lately? You are not the only one in this boat. A lot of persons lose their hairs to the point of needing a hair transplant.
You may have sought for information everywhere regarding the cause of hair loss, the best way to treat the problem, and the cost of hair transplant. You are in the right place; we have done all the research for you and will provide the information you need.
Are you really keen on getting every little detail you want on hair transplant and growth for men and women? Then, you need to exercise some patience and read this post to the end. Be sure to ask questions where you are not clear. We are ready to take care of every concern you have.
Without further ado, we introduce to you the main topic of today….Hair restoration procedures:
Causes Of Hair Loss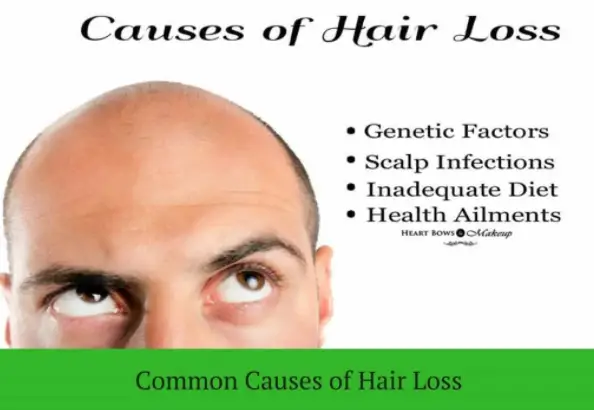 This topic will not be complete if I fail to talk about the causes of hair loss. Hair transplant, hair regrowth, hair transplant cost, and everything we are going to talk about in this discussion will never make any meaning to you if you don't first know what causes hair loss.
So, what are the causes of hair loss?
The major causes of hair loss are divided into male hair loss causes and female hair loss causes.
Male hair loss causes
According to Plastic Surgery Practice:
Men still make up the lion's share of hair-transplant patients. On average, 84.7% of procedures were performed on men, while 15.3% were performed on women. That said, the number of women seeking help for hair loss is on the rise worldwide. The percent of surgical hair-restoration patients who were female increased from 13.7% in 2012 to 15.3% in 2014 (a 12% increase).
Similarly, the percent of female nonsurgical hair-restoration patients also increased over this 2-year period—from 33.2% to 40.1% (a 21% increase)."
In summary, hair loss in men generally comes through Genetics, male hormones, autoimmune problem, stress, chemotherapy, hypothyroidism, HIV/AIDS, malnutrition, radiation therapy, fungal infection, sarcoidosis, and lupus erythematosus are the main causes in males.
Female hair loss causes
The causes of female hair loss are not too clear. However, a few of the factors that cause male hair loss also contribute to female hair loss – stress, autoimmune, chemotherapy, hypothyroidism, HIV/AIDS, radiation, malnutrition, fungal infection, etc.
Now that you already know the primary causes of male and female hair loss, let's now talk about hair transplant and why it works.
What is Hair Transplant?
Hair transplant is a surgical procedure used in moving hair follicles from one body part otherwise known as the 'donor site' to another part where it is needed – usually a bald or balding part referred to as the 'recipient site'.
This procedure is mainly used in treating male pattern baldness.
The procedure is not as invasive.
Grafts that have hair follicles which are bald-resistant genetically (such as the back of the head) are moved to the scalp that is balding.
Hair transplant does not involve only the hairs of the scalp, it also can be used in restoring eyebrows, eyelashes, hairs of the chest, beard hair, pubic hair, as well as on scars due to accidents, face-lift surgeries, and hair transplants done previously.
It is not the same as skin grafting. Skin grafting contains a substantial part of the epidermis and dermis around the hair follicle, and many tiny grafts are moved instead of a single skin strip.
Hair transplant involves moving 'follicular units' since hairs grow in groupings of 1 to 4 hairs. With the modern hair transplant, it is possible to achieve a natural appearance that imitates the original orientation of the hair.
Usually, two methods of donor hair harvesting are employed – strip harvesting, and follicular unit extraction (FUE). Each of these procedures has its advantages and disadvantages.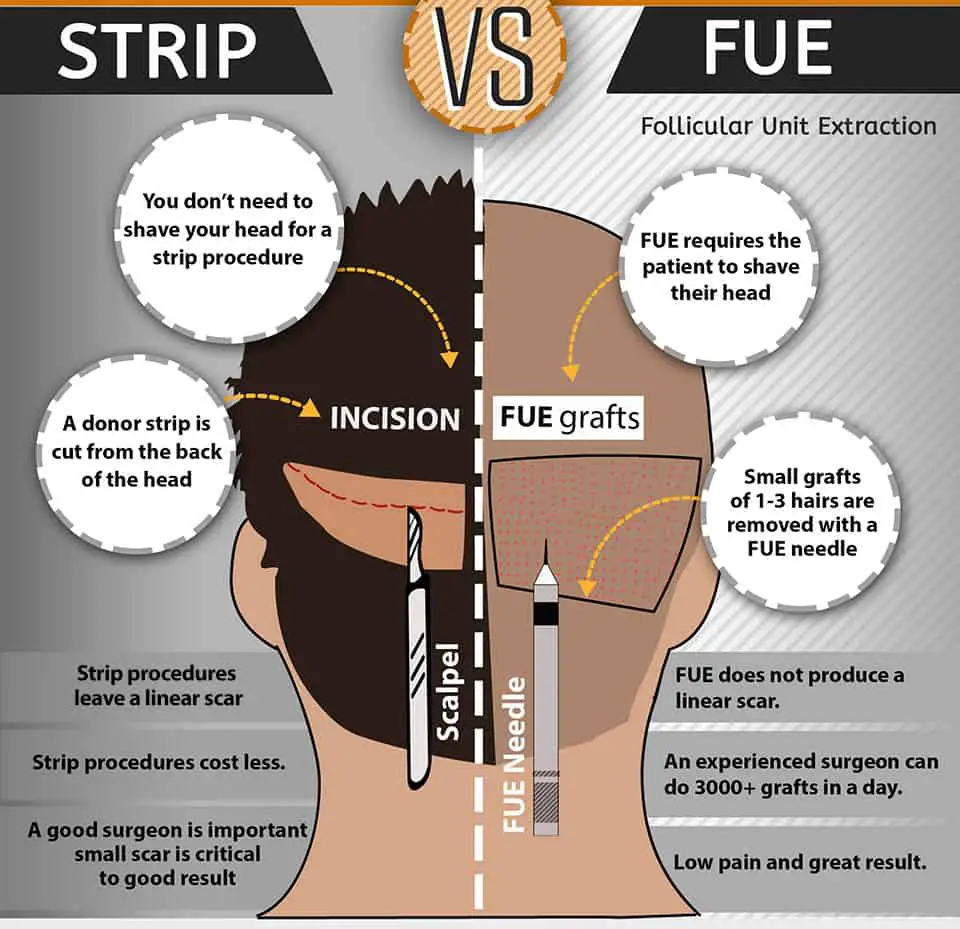 Strip Harvesting
This is the commonest technique employed in removing hair and follicles from a donor site. The hairs are harvested by the surgeon in an area that has good hair growth (usually from the posterior part of the scalp). He uses a single, double or triple-bladed scalpel to move strips of hair-bearing tissue from the site of the donor.
The excision made is usually about 1 – 1.5 x 15 – 30 cm in size. The excised cells are carefully dissected into individual follicular unit grafts, taking time not to cause damage to the follicular cells needed for the grafting. This is done under the help of the Stereo-microscopes.
After the necessary preparations, the surgeon then punctures the site that is to receive the graft with micro blades or fine needles before placing them in patterns or density that has already been predetermined.
The recovery period is about 2 weeks, usually requiring the removal of the stitches or staples for holding the grafts in place. However, this procedure leaves a tiny linear scar in the donor site. This eventually gets covered with hair within a short period of time.
Follicular unit extraction (FUE)
This involves removing individual follicular units of 1 or 4 hairs under local anesthesia. Tiny punches of between 0.6 and 1.0cm in diameter are made in order to extract the follicles from the donor site.
Other punches are made with fine needles or micro blades on the site that would receive the grafts. The hairs are arranged consistently and in a predetermined pattern and density so as to make it have a realistic hair pattern.
Follicular unit extraction can be done in a single long session or in multiple small sessions. This procedure consumes more time than the strip method.
Extracting 200 grafts can take as much as a couple of hours to do, while a mega session of surgical correction of 2,500 to 3,000 grafts can take up to 2 consecutive days.
The advantage the FUE has over strip method is that FUE produces results that look more natural. FUE also minimizes the need for harvesting large areas of scalp tissue.
Besides, there are no linear incisions on the posterior scalp, and there are also no linear scars left behind.
The major disadvantages of FUE include a higher cost of hair transplant and it is more time-wasting. It also requires experience and patience because of the time involved.
Some surgeons have observed that the ratio of successfully transplanted follicles is lower than that of the strip harvesting.
Are There Other Hair Restoration Methods?
Surgery is not the only known way of hair restoration. People who do not require surgery or who cannot pay the hair restoration cost if surgery is used would gladly settle for non-surgical hair restoration.
Hairs are usually rooted in a base, and there are different bases available. You can easily choose bases depending on their natural or unnatural look and their transparency.
Read Also: Questions You Must Ask Before Undergoing Hair Transplant Surgery
The second skin base is one of those bases that can suit your need. A high level of experience is needed to fit the base in order to make it look natural and without flaws. The advantage it has is that it is hardly noticed when used on the scalp.
Why do people need a hair transplant?
Hair transplant is done for varying reasons. From restoring a balding scalp to regaining the natural look of sparse beard, transplants are done to bring back the luster that has been lost.
Transplants are also done to encourage and retain hair growth in the eyelashes, eyebrows, pubic area, etc.
Of course, we all know how embarrassing it is to be the odd man in the crowd when your scalp hair or beard hairs are looking like a desert land.
The best way to stop the embarrassment is to go for a transplant or know how to grow hair faster using the natural method that would help you cut the cost of hair transplant.
Wait a bit! You and I know very well that one can sometimes not be comfortable with artificial things. You may want to know how to grow your hair fast. This takes us to the next part of this post.
How To Grow Your Hair Fast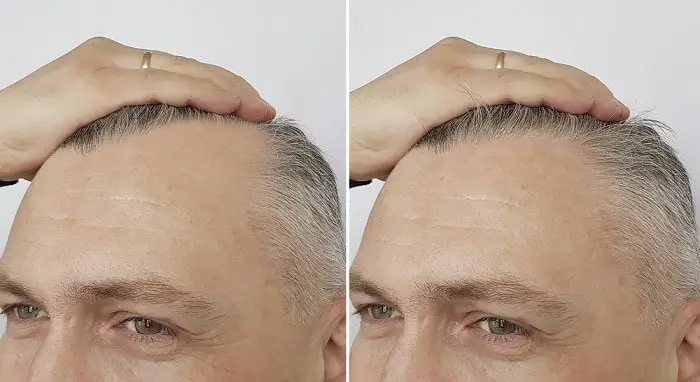 One question a lot of balding men and women want an immediate answer to is how to grow your hair fast. So, how can we grow our hairs fast and quickly get rid of the approaching and invading desert that comes in the name of balding?
The following hair growth tips will really help you:
1. Massage Your Scalp: This increases circulation to the scalp and then blood supply, which stimulates the hair follicles to grow.
2. Use a Restorative Hair Mask: This is ideal for dry or thin hair. This restorative hair mask may not encourage fast hair regrowth, but it certainly helps to protect the hair you have and prevent further loss of hair. What you need to do is to crack an egg into a bowl and stir it lightly.
Add two tablespoons of plain yogurt and a tablespoon of honey. Add it to your wet hair and allow it to stay for up to 20 minutes. Wash it off with a shampoo.
3. Eat a Lot of Protein: Since a greater portion of hair is made of protein, the best thing to use to revive dying or balding hair is a high protein diet. Therefore, you need to increase the intake of fish, dairy products with high protein content, lean meats, and eggs.
However, if you are a vegetarian, you can go on tofu, beans, and green leafy vegetables.
4. You Need Biotin: Biotin is a B vitamin that plays a vital role in hair growth. It can easily be found in salmon, eggs, meat products, nuts, wheat bran, and avocados. Biotin is also available as a supplement which you can buy over the counter.
5. Take Omega 3 Fatty Acid: Omega 3 is one of those good fats that support the health of your scalp and help the hair and its skin cells to grow healthily.
Sources of Omega 3 fatty acid include mackerel, salmon, sardine, walnuts, and flax seeds. If you can't readily get those foods, then you can buy flax seeds or fish oil supplements.
6. Improve Vitamins A and C Intake: If you want your hairs to remain healthy and glossy, increase your vitamins A and C intake. They are vitamins for hair growth. They help to remove the dullness and weakness of your hair.
Sources of vitamin A are carrots, pumpkin, butternut squash, kale, and sweet potatoes. You can get vitamin C from green leafy vegetables, citrus fruits, Broccoli, and peppers.
7. Take A Lot Of Water: Dehydration leads to dry, brittle hair that is vulnerable to breakage. To avoid this, try and improve your water intake.
Always carry a water bottle everywhere you go, so that you can easily have a sip when you need to. Drink water instead of coffee, tea, alcoholic drinks, and soda, if possible.
Hair Regrowth Remedies For Women
We have seen a few tips on how to make your hair grow. Those tips were too generalized, you may say. Well, we are going to go specific this time.
Women particularly adore their long, glossy hair; they will do anything possible to keep their hair from breakage.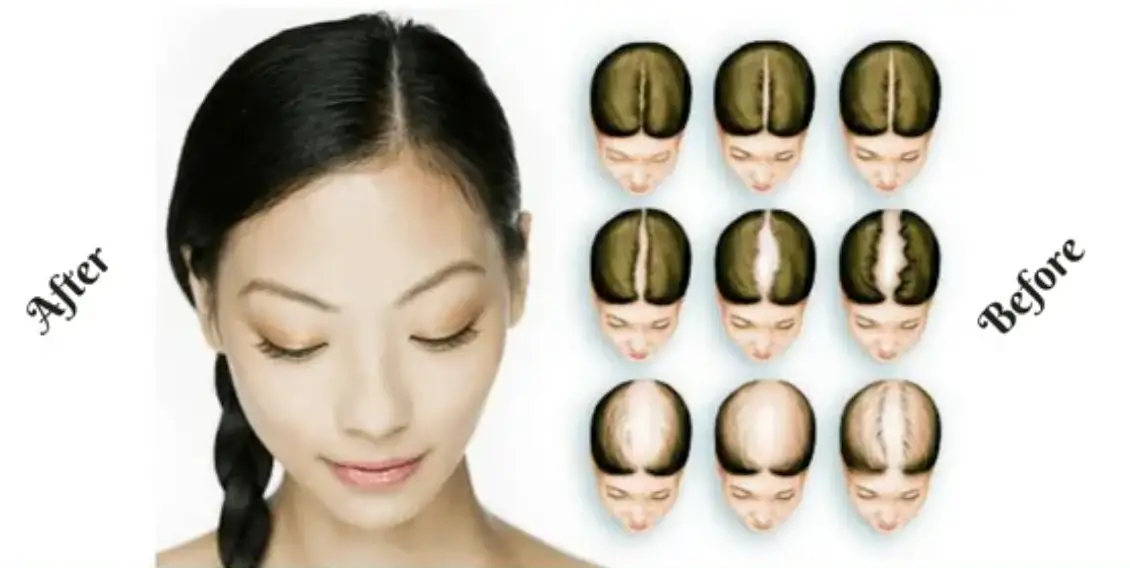 Here are a few things to know about hair regrowth for women:
1. Hormone help: Excessive hair loss in women can be reduced or controlled by taking some hormonal pills. Some women are genetically prone to female-pattern hair loss.
But if you use birth control pills, it goes a long way in reducing the overproduction of the male hormones, thereby minimizing hair loss and then stimulating the follicles to improve your hair regrowth.
2. Relieve your stress: Stress (sudden and chronic) contributes to hair loss. When under intense pressure or massive stress, the body produces the stress hormones that adversely limit your hair growth.
Have you been thinking of how to grow your hair fast after noticing the scanty hair on your scalp? Then, you need to quickly overcome your stress. Meditation can be a very good way to overcome stress. Walk out of your cocoon and go for social activities.
Visit the beach, amusement parks, and other places of interest that would help move you out of your stressed life. Take a holiday from your over-demanding job.
3. Watch your food: The best food/nutrients that will make your hair grow fast include protein, zinc, vitamin B12, and iron.
Their sources are green leafy vegetables, lean meats, fish, beans, and nuts. You should begin to see a great change in your hair luster within a few months when you improve your diet.
4. Avoid hair dryer: For hairs that are already thin and breaking up, exposing them to dryers would further compound the problem. This is further made worse if you use color on your hair. So, to keep your hair growing healthy, avoid the use of hair dryers.
5. Add iron and vitamin D: Before deciding to increase iron and vitamin D intake, it is wise to first do routine blood work to determine the level of iron and vitamin D. Should they be found to be below the acceptable limit, increase intake because your hairs need those vitamins for hair growth.
6. Cortisone treatment: Injecting a few shots of cortisone into the scalp helps, even though it's a bit painful. The cortisone injection helps to block the hormonal activity which stimulates thinning of hair. It is quite helpful if you have an inflammatory scalp disease.
7. Lasers: Treating the hair with laser limits the level of inflammation in follicles that prevents their regeneration.
Recent results from researches show a significant density increase just 26 weeks of treating the hair twice weekly using HairMax LaserBand, a take-home device with lasers that are medically graded.
8. Massage your scalp: massaging your scalp each time you shampoo the hair or take a bath, you simply improve the flow of blood to the scalp. This healthy environment eventually leads to better hair regrowth for women.
Hair Regrowth Tips For Men
I would not be justified if I fail to mention some tips on hair regrowth for men, especially having talked about those for women. You don't need to crucify me yet because I have you in mind.
As a man, your hair loss is not a helpless situation. Just like women, your problem has a solution. There are a lot of things you can do to get out of the balding world.
So, gird your loins, pour yourself a glass of martini and pay serious attention while I show you how to get rid of your baldness and how to grow your hair fast.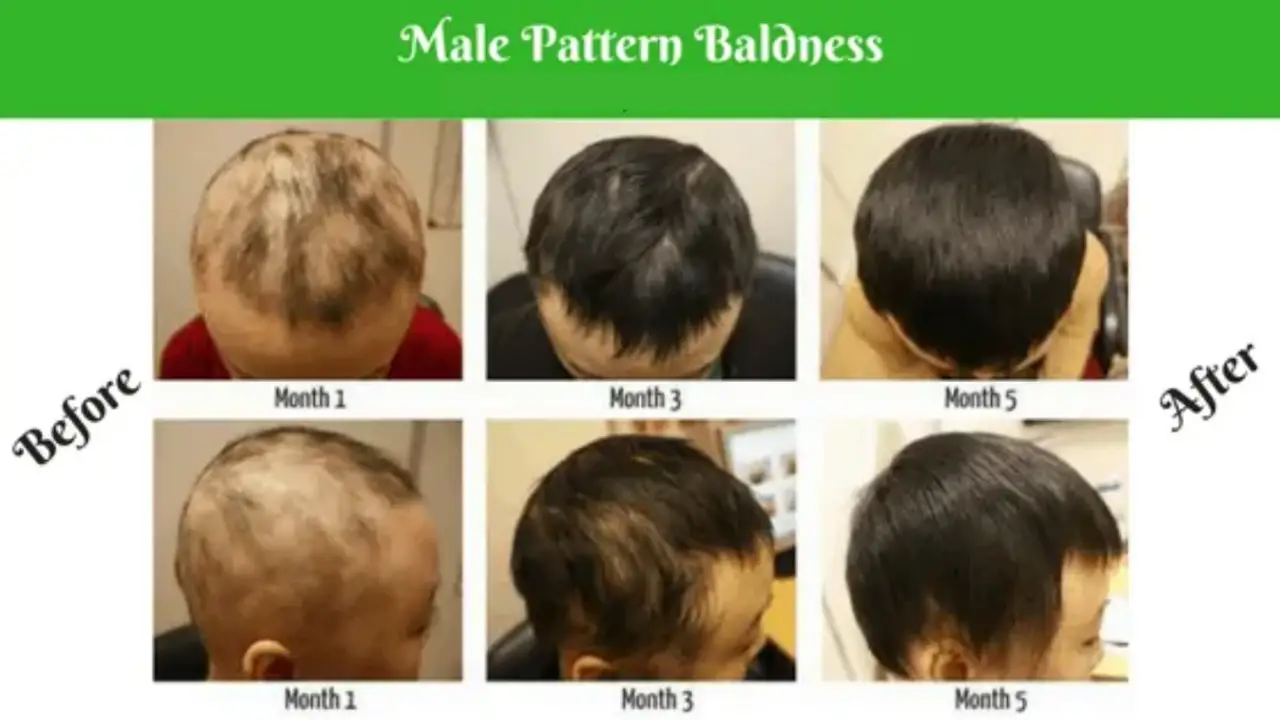 Here are Different Ways Men Can Easily Regrow Their Hair (Works For Women Too):
1. Finasteride (Propecia/Proscar)
Finasteride was originally developed by Merck for the management of Benign Prostatic Hypertrophy (prostate gland enlargement). It later turned out that one of its side effects was excessive hair growth.
It was then easier for the company to pursue the possibility of developing the drug as a pill for the treatment of male pattern baldness. On December 22, 1997, a 1mg dose of Finasteride was approved by the FDA for treating male pattern baldness (androgenic alopecia in men).
Historically, Propecia became the first drug to treat male pattern baldness and encourage hair regrowth for men that use it.
2. Finasteride/Propecia's Mode of Functioning
The success Finasteride has recorded in improving hair growth is as a result of its capacity to specifically inhibit Type II 5-Alpha-reductase, the enzyme responsible for changing androgen dihydrotestosterone (DHT).
You can easily reduce DHT levels by up to 60% by taking Propecia's 1mg dose of Finasteride daily. Since DHT is responsible for shrinking hair follicle thereby leading to baldness, the use of Propecia helps to reverse this trend and bring about hair restoration.
Therefore, the American Hair Loss Association has recommended Finasteride as the drug of choice for the management of male pattern baldness.
3. Minoxidil (Loniten)
This was the first drug the FDA approved for the management of male pattern baldness. This drug was originally approved for the management of hypertension. However, one of the side effects of the drug manifested as excessive hair growth in unexpected places.
Minoxidil does not work on hormonal imbalance; hence its long term result has been questionable. Nevertheless, applying it topically to the scalp has helped a lot of people with receding hair, though some of the results were at best, temporary.
FDA does not recommend Minoxidil as the first drug of choice in the management of male pattern baldness but advises those who have not responded positively to Finasteride to try their hands on Minoxidil.
4. Laser Caps/Combs
They beam some light onto your scalp but hardly produce any tangible result in the long run. If you calculate the thousands of dollars spent on this, they all amount to sheer waste of resources.
5. Caffeine shampoos
Caffeine shampoos are quite popular. Unfortunately, there's hardly any proof that this is able to create a positive change on male pattern baldness because the problem goes beyond the scalp – it is purely hormonal.
6. Improve your diet
Are you still interested in knowing how to get long hair? You need dietary improvement. Some hair losses result from nutritional imbalances which lead to depletion in proteins, carbohydrates, fats, vitamins, and mineral levels.
To correct the imbalance, improve your diet by adding orange fruits, carrots, peppers, cantaloupe, and sweet potatoes. You can also add Omega-3 fatty acids which you can get from salmon and sardines.
Other things you can add to your diet to improve your nutritional state and help fight hair loss include yogurt (source of vitamin B5), spinach (source of vitamin A, folate, vitamin C, and iron).
7. Protein
This should be a part of your daily diet as a substantial portion of your hair is made up mainly of protein. You can get enough protein from lean meat (like turkey or chicken), low-fat dairy products, and vegetables rich in protein, such as beans.
8. Vitamin B7
Vitamin B7 otherwise known as Biotin is helpful in re-growing your hair. Sources of Vitamin B7 include fortified cereals and eggs.
9. Zinc
Foods rich in Zinc is equally helpful in taking care of hair loss that is not male pattern balding. Zinc can be derived from fortified cereals, oysters, and lobsters.
10. Hair transplant
If all the suggestions we have made so far fail to address your hair loss and bring about the necessary hair growth, then you need to consider going for hair transplant.
We have already talked about this earlier. It is one of the best ways to get a permanent solution to your problem.
Related Reading
Cost of Hair Transplant
Did I just hear you ask how much is the cost of a hair transplant? To answer your question, one needs to first know where the hair transplant is being performed, the extent of the area of scalp involved, the number of graft required, the level of advancement in the medical practice of that country, etc.
However, we shall try and see a few examples regarding the hair transplant cost in the UK. For example, according to the Daily Telegraph, men spend as much as £14,500 on just beard transplant.
Isn't that huge? Well, you must understand that men are desperate to correct whatever is giving them an image problem.
Another case that quickly comes to mind is that of Spencer Stevenson, a self-appointed expert on hair loss issues. Spencer, according to the daily Telegraph, spent over £30K trying to get a solution to his balding which started at age 21.
Though he eventually went through 12 hair transplants, Stevenson had already spent a lot of his hard-earned income on laser combs, hair loss tablets, and shampoos. What a pathetic case! In India, for example, the average cost of hair transplant is 35,000 to 80,000 rupees.
Generally, the hair transplant cost is Rs. 25-30 per graft. So, use that to multiply the number of grafts needed for your scalp and you will get the average cost.
But according to Ramin Kassir, MD, (New York Facial Plastic Surgeon), costs of hair transplant in the US range from $3,500 – $20,000 per session.
This largely depends on the experience of the surgeon, the gravity of the problem (whether primary, secondary or tertiary transplant) as well as the number of grafts involved.
Conclusion
Massive hair loss or balding can be a big dent on your self-esteem. The cost of hair transplant is not easily affordable. But there are a few things you can do to help the situation even if you do not yet have the money for the transplant.
Some of the things you can easily do to help include improving your diet, massaging the hair in order to improve blood circulation, treating any hair infection, taking care of your stress, and taking male hormone treatment like Propecia pills. It is only when all these fail to address the issue that surgery or hair transplant is advised.
Over To You
Have you ever suffered hair loss? What kind of treatment did you apply and how helpful was it? Did you do any hair transplant? What was the cost of the hair transplant?
Please, share your experience with us by leaving a comment using our comment box below. Remember to share this post with friends if you find it helpful.
Top 3 Hair Loss Products
Tired of chasing down hair growth solutions without the results you're after? Make sure you're using the
3 hair loss products known to work
before experimenting with alternative solutions – you may be surprised with how effective those 3 alone can be.