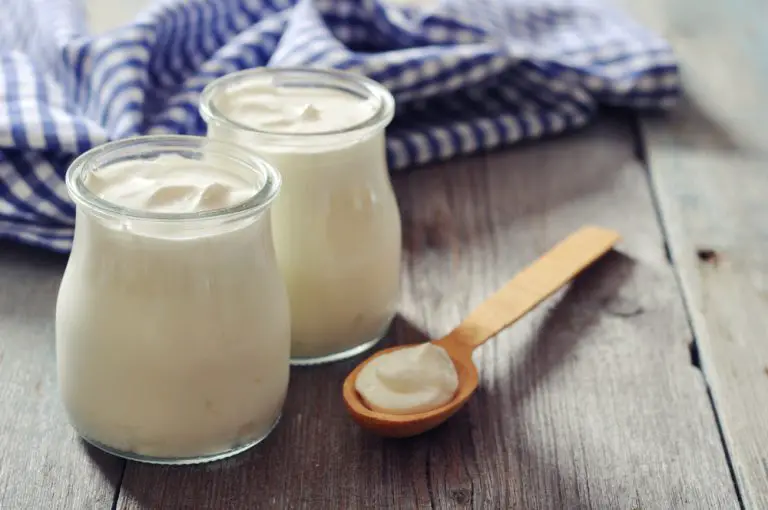 Healthy hair is always at the forefront of hair growth. Unfortunately, there are many products on the market that can hinder results and damage hair, especially high heat styling products. The concern becomes how to get natural, healthy hair that grows, while still being able to style your hair.
It has been known for ages that yogurt can soften hair. When you add yogurt to your daily diet, you will see an increase in protein, which will help strengthen your hair. However, ingesting yogurt alone isn't going to be enough to fully help your locks.
Applying Yogurt in a Mask
In order to get the most out of your hair growth, we suggest applying yogurt to your scalp and strands through a hair mask. When applied to the roots then rubbed in through your strands, the yogurt can help strengthen your hair shaft, which will help prevent split ends and other damage. The lactic acid in yogurt also is beneficial for hydrating your hair! Then, when you're ready to rinse, the yogurt will help clear away any dead skin cells! These yogurt hair masks can provide the conditioning your hair needs to help hair growth.
Why Yogurt is Beneficial
There are numerous ingredients in yogurt that make it boost hair growth. As previously mentioned, the lactic acid in yogurt will help hydrate your hair, but these other ingredients will also help you see benefits:
Riboflavin will help protect weakened strands.
Niacin will help avoid premature death of your strands; it also helps prevent against gray hair.
Vitamin B12 is great for boosting hair growth and preventing dandruff.
Biotin will help restore damaged hair.
Calcium will boost volume and strength, adding density to your hair.
Choline will help stimulate blood flow which will help circulation to the hair follicles.
Iodine adds strength to your hair follicles.
Protein will help nourish dry or damaged hair.
As you can see, the makeup of yogurt is full of benefits that will not only help hair growth, it will also help provide healthier locks!
How to use Yogurt for Your Hair Growth
The best way to get benefits out of yogurt is to create a hair mask. There are numerous recipes that you can try. We'll include a few below! We suggest that you use one of these hair masks at least twice a week to begin seeing your desired results.
Start with the basics – Yogurt only hair mask:
The only ingredient you'll need with this hair mask is one cup of plain yogurt. Whip it for a minute then apply it to your scalp, through your hair, and massage into your ends. Cover with a shower cap for 20 minutes then rinse as usual with a mild shampoo.
Extra hydration for dry hair – Yogurt + honey mask:
Take half a cup plain yogurt and mix it together with a fourth a cup of honey and two tablespoons of olive oil. Once everything is thoroughly mixed, apply to your scalp and through your strands, then massage it into the ends. Cover with a shower cap and leave on for 30 minutes. Rinse your hair and let it dry naturally.
Related Reading
Growth plus dandruff defense – Yogurt + fenugreek seeds
Soak half a cup of fenugreek seeds overnight. In the morning, blend the soaked seeds with half a cup plain yogurt and create a thick paste. Apply this mixture to your scalp and strands, then leave on your hair for 45 minutes. Rinse with a mild shampoo.
Yogurt has many benefits to help hair growth and when utilizing it in your weekly hair care routine, you should see an improvement in your length.
Tired of chasing down hair growth solutions without the results you're after? Make sure you're using the 3 best hair loss products known to work before experimenting with alternative solutions – you may be surprised with how effective those 3 alone can be.