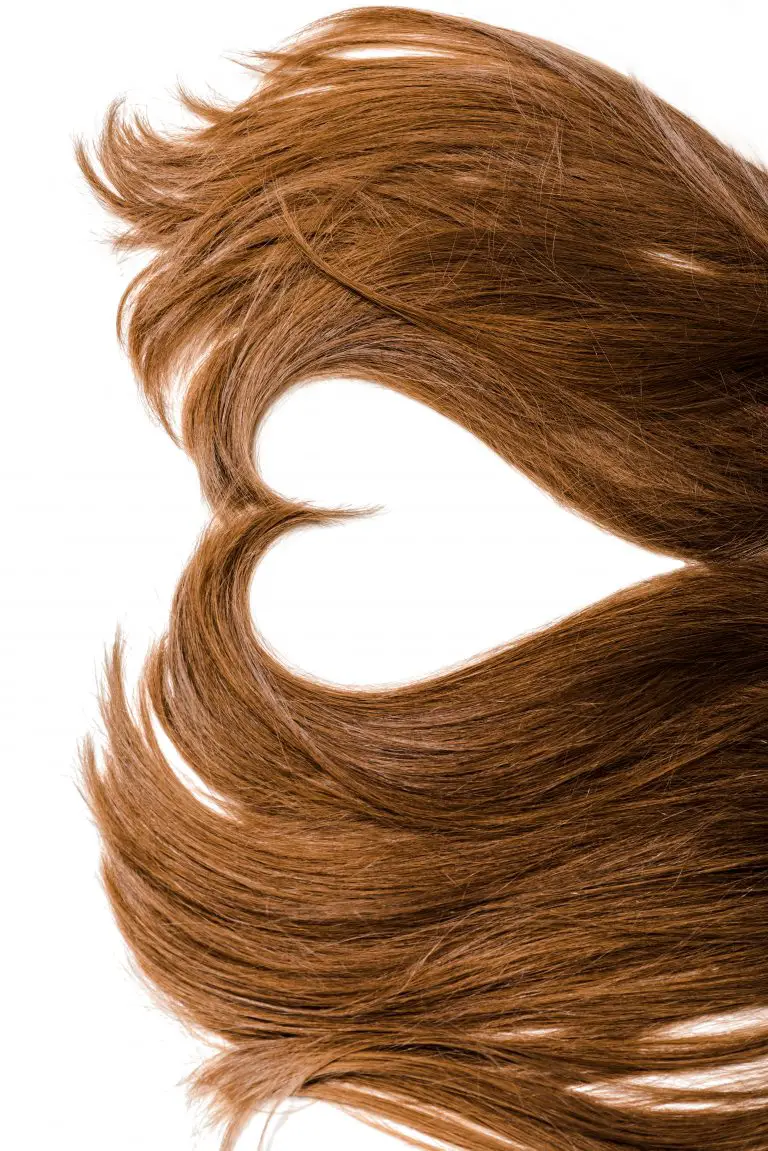 Many hair growth products have names that hint at what they do. Like them, just the words 'Happy Head' provide at least a clue as to what this product is for. However, just because a hair loss product is named this way, that does not mean it is guaranteed to work.
In order to know that, a closer look at the Happy Head product itself is necessary. Happy Head is also not a product that you can get as easily as other products for thinning hair. And that slight difficulty is just one of the things about Happy Head that you should know about if you are considering giving this hair loss remedy a try.
About Happy Head
Simply put, Happy Head is a prescription grade hair loss treatment that you can customize. The customization of it makes Happy Head truly unique as well as making it more likely to give you the best chance of hair regrowth.
As it is prescription grade, Happy Head will require you to do certain things to get it. These are logical requirements, but they do make it slightly more difficult to order your Happy Head serum. They also mean that not everyone can use the Happy Head hair loss product.
Those younger than eighteen, for example, won't be able to use it. Also, Happy Head is only sold in America, and not even in all the states. So, those outside that area probably won't be able to get this product at all.
There are two different basic formulas that Happy Head has for men and women. The ingredients of these two options are then altered to fit your exact needs. All of the Happy Head mixes are made fresh every month, so you'll always get a fresh batch.
It only comes in one size, 60ml, which is meant to last a month. The dropper Happy Head provides with it is one that conveniently shows you where to fill it to.
The Happy Head solution is meant to be applied directly to your scalp twice a day. Finally, Happy Head recommends using their serum for about six months before expecting results, though most have results faster than that.
Though Happy Head doesn't say much about how they were founded or anything else, they do share that they were founded by a certain Dr. Ben Behnam, a Los Angeles dermatologist. At first, Happy Head was only available in California, through Dr. Ben Behnam's office, but the Happy Head brand has expanded.
Getting Your Happy Head Product
For starters, Happy Head will have you set up a free consultation with one of their dermatologists. This is necessary to get their product customized to your needs. They get your age, gender, and ask you about your hair loss history.
You will also need to tell Happy Head about any medications you take, any allergies, and they will necessarily ask about your medical history and what you may or may not have already tried for your hair growth. Your Happy Head representative will also get your email address and date of birth.
It is a requirement to send them a copy of your driver's license and pictures of your head – both being required by law for them to write the prescription for you. However, you can send that information after your appointment by uploading it to their site.
Once they have an idea of the right mix for you and they have your information, you can get your first shipment of it. Happy Head will keep sending you shipments of it unless you decide to cancel. You are also free to contact Happy Head at any time to request a change to the formula.
There are some reasons you might want this change. Perhaps you wish to see if a different ratio would be more effective. You could be having a reaction to one of the ingredients. Or, you may simply dislike the smell of one of the ingredients.
Related Reading
The Ingredients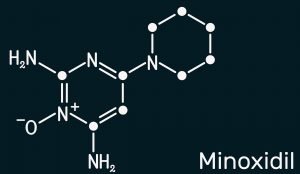 Happy Head says it is mostly comprised of finasteride and minoxidil. However, it actually has two different basic formulas for men and women. The ingredients for both are prescription grade. The men's Happy Head formula has minoxidil, followed by finasteride, retinoic acid, and hydrocortisone.
Meanwhile, the women's formula, though it has the minoxidil, only has the retinoic acid and the hydrocortisone. This is because finasteride has been potentially linked with birth defects.
You can still request Happy Head to add finasteride to your serum if you are a woman as long as you are already past menopause and no longer capable of giving birth. You should talk with the dermatologist that Happy Head gives you if you are interested in this.
Part of Happy Head's customization also allows you to request any ingredient to be excluded. So, if you don't want the topical minoxidil or one of the other ingredients, you can request for it to be left out. Happy Head also has a lower strength of minoxidil that you can ask for in replacement of their 8% formula they usually use.
Finasteride is one ingredient that has been medically proven to work for hair loss. It both blocks DHT, a common enough thing for a hair loss ingredient, but it also slows down the shrinking of your hair follicles.
Much of that same information is also true of minoxidil. The retinoic acid is something that a study or two has shown to improve the effectiveness of minoxidil. In short, this is a great mix of ingredients.
Some studies show that a combination of minoxidil with finasteride works better than either individually. Also, that one is an aloe carrier means that it will soothe your scalp, an especially nice thing considering the most common side effect of finasteride is irritation.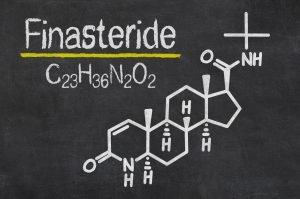 A Caution Or Two
Happy Head, as with anything that requires a prescription to get, has some potential side effects that you should be aware of. That is why some hair loss treatments are ones you can get without a prescription, while others require this. The treatments that don't require a prescription are the ones with few or no side effects.
Keep in mind that taking finasteride orally has more side effects than using topical finasteride like Happy Head has you doing. However, if the finasteride gets into a cut on your scalp, you can potentially have the same effects.
Oral finasteride can give you things like an erectile dysfunction, allergic reactions, and a list of other things. Happy Head's dermatologist is supposed to go over these side effects with you, but some are serious enough that the company put up a whole article on their blog about the different effects to look out for.
Next, minoxidil has its own list of side effects that it can cause. Though not much is known about the other ingredients, these have side effects as well.
Basically, you may end up being unable to tell which ingredient is causing your side effect, should you be experiencing one. While Happy Head does let you speak with a representative and change the formula you take if needed to remove one ingredient, remember that they send you a full month's supply at a time. So, you might end up removing the wrong one.
Lastly, though not huge, Happy Head does have an ingredient or two that you won't like the smell of. One or two customer reviews say that Happy Head smells 'skunky' to them, which is hardly something you want to smell like. However, you can request a different Happy Head formula that has less of the repulsive smell.
Important To Note
A few Happy Head facts that you should keep in mind are mostly simple, but there are some you may not have thought about. For starters, Happy Head gives you a dropper; don't use more than the designated ml per application that they tell you to, and that is marked on the dropper.
Meanwhile, the glass dropper is much higher in quality than plastic ones, but it can be broken, so treat it with care. Next, the side effects of the Happy Head are usually quite mild, if they are even there at all. However, even if Happy Head does give you a side effect, this may go away if you continue to use it.
So, let your body adjust to applying it and, as long as the side effect is not too bad, you may eventually get no negative reaction to using it. Talk with the Happy Head specialist and get medical advice about if this is something you should do or not.
As one final thing I think is important to mention, sending Happy Head a copy of your driver's license and other information may make some people uncomfortable. Unfortunately, it is required by law for them to give you their product.
Also worth noting, if you checkout, they will charge you but won't send you the product until they get said information. You have to contact Happy Head for a refund if you decide not to do that and want your money back. I personally don't like that they can charge you at all without giving the product.
Final Thoughts
All in all, Happy Head is a bit more expensive than other products that have some of the same ingredients. However, the customizable way that Happy Head fits their product to your exact need often gives better results for your hair density.
Their serum has a look and feel similar to regular minoxidil – a common enough male pattern baldness treatment that you should be familiar with – being reportedly slightly more yellow thanks to the other ingredients. Even better, it dries much more quickly than some serums do, which makes it quicker and easier to use. Here are a few tips on Preventing Hair Loss Before It Gets Worse.
In short, those that can afford Happy Head often find that the slight extra cost is worth it. The support from Happy Head dermatologist is also not something to take for granted. Happy Head is certainly a better option than a drastic procedure like a hair transplant.
On the other hand, Happy Head may not be needed for those that get success with other products that aren't specialized. So, the choice is yours.