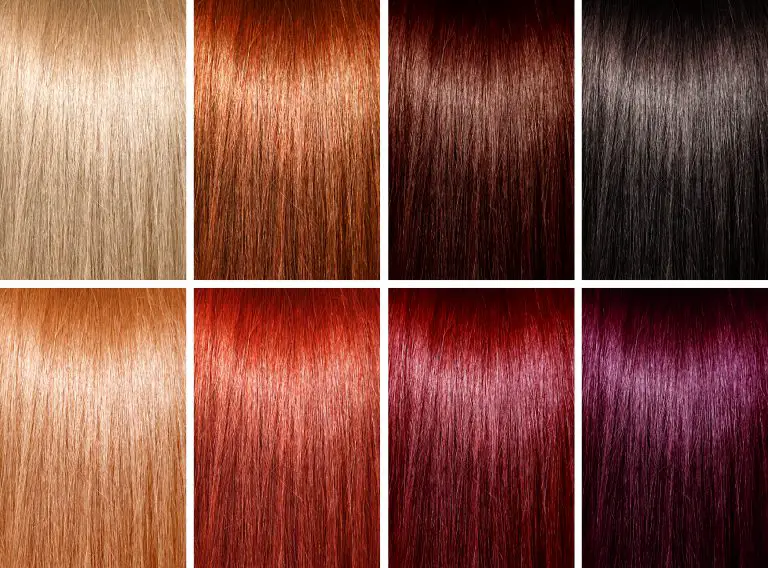 Sometimes the only solution to hide your gray hair is to color it. When the time comes to color your hair, you need to have already decided on what hair color you intend on using. There are so many different brands of hair products out there that this decision can be quite difficult.
Paul Mitchell is a company that makes hair products that you can trust and is one that you should consider getting your hair color from.
About Paul Mitchell Hair Colors
Paul Mitchell hair colors have been around for 40 years, and they focus on making hair products and tools that are salon quality. While Paul Mitchell is the name of the main brand, there are other trademark brands that this company makes.
Some of these brands include MITCH, Pro Tools, Neuro, MarulaOil, and MVRCK, but there are a few other brands as well. All of these brands are under the same company and focus mostly on hair products.
What stands out about this company is the fact that they were the first professional hair company that officially took a stand against animal testing. They have held on to that stand ever since then, and you can be sure that whatever product you use has not been testing on a helpless animal.
More than that, the company behind Paul Mitchell hair care has made a point of giving back to the environment as much as possible. They do this by supporting a number of philanthropic foundations in multiple countries.
There are thousands of Paul Mitchell salons in over 80 countries, and there are over a hundred Paul Mitchell hair schools. These schools teach you how to do everything you need to in order to open your own hair salon.
Once you graduate from a Paul Mitchell school, you get more than a diploma. If you show enough skill, you may even get invited to compete in one of a handful of events. One noteworthy event is the North American Hair Styling Awards (NAHA).
All of this was started by two friends named John Paul DeJoria and Paul Mitchell. They started off with only $700 and a dream to build a company that would sell luxury quality hair products at a price that everyone could afford.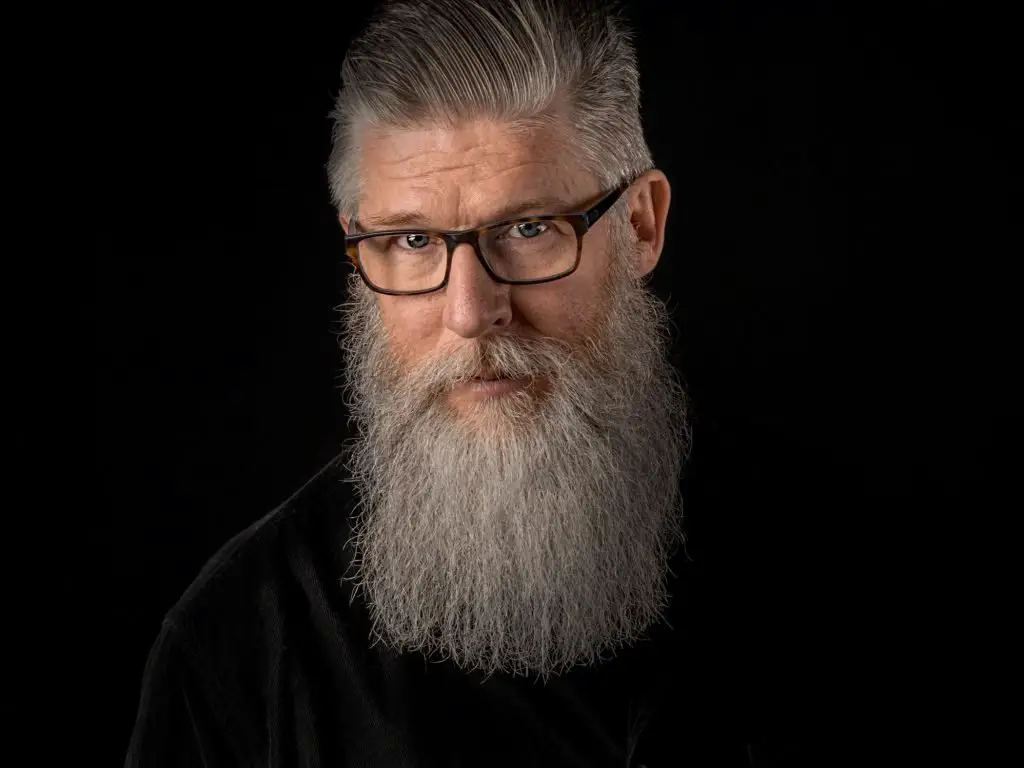 What Is In Paul Mitchell Hair Colors
Paul Mitchell does not list the ingredients on their site as other hair colors do, but some of the ingredients are easy to find. The ingredients that are easy to find are ones like aloe vera, calcium, and the chemicals that give the color.
It has beeswax as one of the ingredients, which is why the color is thick and needs a developer. Also present is eucalyptus globulus oil and a few other plant-based ingredients.
However, one thing that is not in the Paul Mitchel hair colors is gluten. While ammonia is present like it is in most hair color products, it is in a much smaller amount than other options.
If you need to know what all of the ingredients are, you can send them a message on their official site or call them, and they are fairly quick to respond. If you can find the list online, you will discover that many of these ingredients are ones that are hard to pronounce and which you are unlikely to know what they actually are.
How It Works For Gray Hair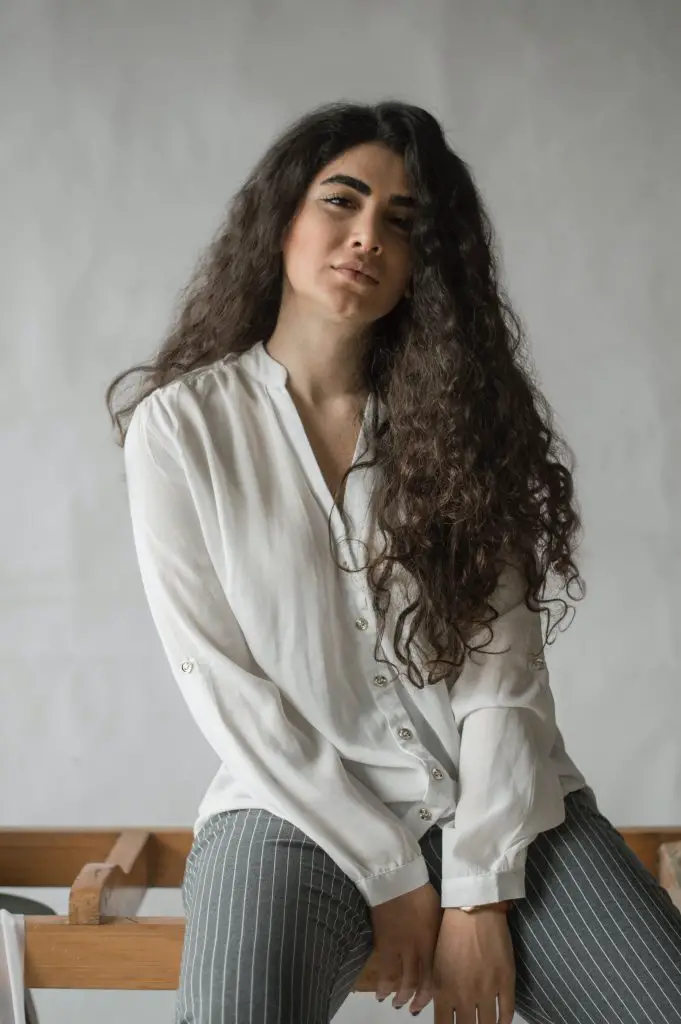 While Paul Mitchell hair products have been around for over 40 years, they have been working on hair colors for 20 years. These hair colors can be used to completely color your hair, to tone your color, and to cover gray hair effectively.
There are permanent, demi, and semi Paul Mitchell hair colors for you to choose from. Permanent colors are best if you have a noticeable amount of gray in your hair. This type gives 100% gray coverage and does a far better job with red colors too.
Demi hair colors are a good option if you want a hair color to last around 4 to 6 weeks. This type of hair color can be almost as effective at hiding your gray hair, and it is formulated without ammonia. If you want to try out a color for a while without it being permanent, then this might be the right choice.
As for the semi type of hair colors, these only last for around one week or 6 to 8 shampoos. This is good if you are applying your own hair color yourself for the very first time. This type of hair color can give brighter colors, but these tend to fade quickly and look dull.
With all these options available from Paul Mitchell, it is easy to try out a color to see if you like it. If you have any more than 20% gray hair, however, then the semi will quite possibly not give you one solid color.
While you can still use the semi color if you have more gray hair, doing so will result in an uneven color as though you have highlights in your hair. This can still give you a good idea of what the color would look like for a permanent color.
Pros
Provides 100% coverage for a clean color.

Fights against yellow hair. 

Natural-looking hair color that is not noticeable when grown out.
Cons
Comes with a little trial and error.
Advantages Of Paul Mitchell Colors
When you buy hair products directly from Paul Mitchell's official website, you can get free samples. This allows you to test out a small amount of the hair color without having to open up the container that you bought.
This is not only extremely useful, but it can make returning the color easier if you find that the result is not quite what you are looking for. However, the Paul Mitchell color does a great job of coloring even your stubborn gray hairs.
The fact that the Paul Mitchell hair colors do have so many natural ingredients in it is also a plus. The smell is actually really good, thanks to the natural ingredients that are used as much as possible instead of chemicals.
This also makes the color gentle on your scalp without drying out your hair as other colors often do. The lack of gluten also means that these colors can be safely used even on people with gluten sensitivities. Meanwhile, the low amounts of ammonia are equally helpful if that is something that bothers you.
Finally, many people are against testing chemicals and things of that nature on animals. Even if that is not something that bothers you, it is still a bonus to going with Paul Mitchell hair colors.
Disadvantages Of Paul Mitchell Colors
As mentioned, one of the ingredients is beeswax. While this is a good ingredient, if someone is really sensitive and allergic to bees then it may cause a reaction. Even though the ammonia levels are low, ammonia is still ammonia no matter how you look at it.
Some people react to ammonia, while others simply try to avoid it even if they don't react to it. Also, the fact that this color's ingredients are not posted anywhere on their site may be something to consider.
If you have allergies to think about, then this can be a bit of trouble just to see what the ingredients are so you can know if it is safe for you to try. In addition, it can almost seem as though they don't want you to know what is in it even though they are great about not testing them on animals.
Finally, the reds of Paul Mitchell hair colors do not always stay in well and fade fairly quickly. This is more so if you are going with any color option other than the permanent. So, if you are going for a bright and shiny red, then this brand of hair color may not be the best for you.
How To Take Extra Care When Coloring Gray Hair
Coloring gray hair is slightly different, and sometimes it requires a little extra care to keep the color from looking dull and faded. The first way to keep your color crisp is to not wash your hair too quickly after you dye it.
After finishing the coloring process, you should wait at least 48 hours before you shampoo your hair. If you can wait for three or four days, it is even better. Therefore, don't plan on doing any hot and sweaty or dirty activities outdoors that you would need to bathe after.
You should also take care to avoid chemicals like chlorine during that time too. Allow your color time to finish bonding with your hair. When you do grab your bottle of shampoo for the first time after getting your hair colored, take a closer look at that bottle.
Some shampoos and conditioners are made to clean your hair without affecting the color. These shampoos are labeled as color-safe. Shampoos that are not color-safe often try to 'clean' the color off of your hair, resulting in faster fading of your color.
Even using a shampoo that is color-safe too often will eventually wear out your color, so you should consider using a color-safe dry shampoo some of the time. These can keep your hair clean and fresh and your color bright and crisp as well.
Next, protect your hair from the heat as much as you can. This means you should try to avoid using a hot iron to either flatten or curl your hair to help your color stay. You can try color protect sprays to help lock in your color if you have to use heat for a hairstyle.
Related Reading
How To Use Paul Mitchell Hair Colors
Paul Mitchell hair colors are ones that you have to go to a salon in order to get your hair colored with them. Preferably, you can go to a salon where the hairstylist has been trained at one of the Paul Mitchell schools.
At these schools, students are taught to use a variety of different brands of hair products, but the instruction on Paul Mitchell hair products and colors is guaranteed and detailed. Having someone who was specifically trained to use Paul Mitchell hair colors almost guarantees that they will be able to get the exact shade of the color you are hoping for.
To help you with this, you can go to their site and type in your zip code to see who might be in your area. Once you have decided where you are going, you should also know what color you are going for as the end result.
Then, set up an appointment and talk to the stylist. A professional stylist will help you settle on the exact shade that will look best on you, and then they can get started coloring your hair for you. Once done, they may even have the Paul Mitchell shampoo and conditioner stocked in their shop for you to buy some while you are there.
Lastly, all you have left to do is to go home and follow and not do anything with your hair for a while. If you have any questions about anything related to caring for your newly colored hair, you can ask them while they are working on your hair.
Final Thoughts
As for the fact that these red from Paul Mitchell might not last, almost every brand of hair color has this same problem. The fact is that the color red comes from the largest molecule when it comes to hair colors. These large color molecules are sometimes too large for the strands of your hair to absorb properly.
This is why it is just as much your hair as it is the brand of color you are using that can either make or break the shade of red you are trying to go for. All in all, Paul Mitchell does make some pretty good reds that might work just fine for you if you give them a try.
Sometimes you may have a problem with your blonde colors as well. Blonde tends to fade into a brassy looking color. Once again, some of this will depend on what color your hair naturally is but, if this is a problem for you, then you can go with cool blonde colors like platinum to prevent this.
Finally, it is really nice that Paul Mitchell not only has hair colors but that they also have shampoo and conditioner. This fact is really convenient since you can use these with complete confidence that they will not affect your color.