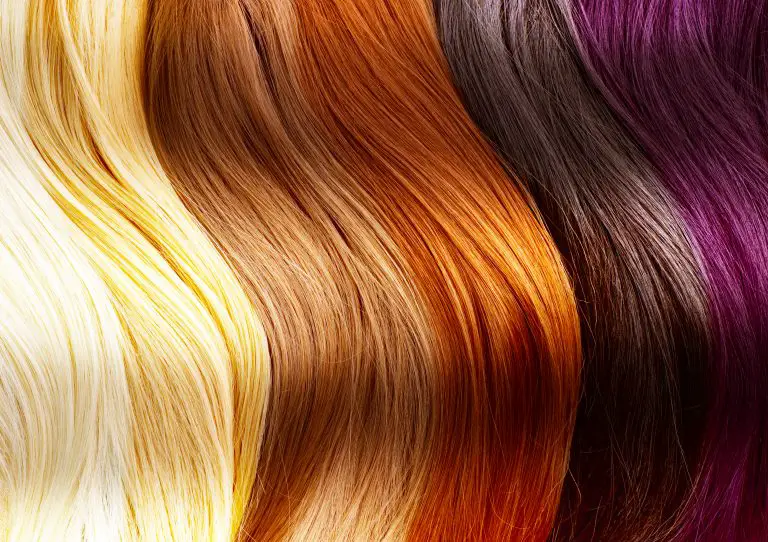 Gray hair is something that looks good on some people, but others find it less than appealing. One of the easiest ways to deal with gray hair, besides simply getting used to it, is to color it. However, coloring gray hair is not as easy as coloring hair that already has color in it.
When your gray is bothering you and you decide that it is time to color your hair to hide it is entirely up to you. You may start coloring your hair as soon as you start seeing your grays, or you may want to wait until you get a few more.
Whichever option you decide to go with, you should know in advance what you are going to use to color your hair. Goldwell has great coloring options for you to choose from, and it is one that you should take a closer look at.
About Goldwell Hair Coloring For Gray Hair
Goldwell is a company that has been making hair products for quite a while now. In fact, in 1948, the company's main focus was on products that let people have long-lasting hairstyles. Goldwell eventually became an international company.
In 2005 Goldwell merged with another hair company called KMS. While the well-known Goldwell name is still used on the hair products, the company's official name is actually KPSS since the merger. Meanwhile, KMS products are also still branded and KMS though they are now more often titled KMS California.
Over the years, Goldwell has become a leader in the hair coloring world. It is this company that came up with the five steps of hair coloring. These steps are: consult with your hairstylist or someone who knows something about coloring hair, do the pre-color preparations to make sure the color sticks well, get your hair colored, follow the post-coloring instructions, and make sure you maintain your color.
Since gray hair sometimes has a much harder time accepting a new color, Goldwell developed specific ways to help make sure that the coloring takes. On top of that, Goldwell has developed a number of other things in their effort to make hair products that do their job without being as chemical-rich as other options.
In 2006, for example, they formulated a product that can lighten your hair without having to use the ammonium persulfates that are most often used for lightening hair. Ammonium in any form is not exactly healthy, so using this alternative means that you are less likely to have a reaction.
Their hair coloring products are the same way. While there are chemicals present, these are kept to a minimum so that you can feel safe trying out a Goldwell color even if you have a sensitive scalp.
What Is In Goldwell For Gray Hair
There is a long list of ingredients in Goldwell hair products. Some of these ingredients vary quite widely in order to give you different color options. However, some of these are important for you to know about.
Goldwell also has a number of patents for some of what goes into all of their hair products. One of these is the Coenzyme Technology, which was patented as a way to help fight against free radicals. Another feature that is in the hair coloring products is called Equalizer System 2.0.
This 'system' contains Equalizer Polymer, which has a patent of its own, and its purpose is to help smooth your hair and to fill in any nicks and damage that your hair might have. While these are the two main patents, there are several other ones as well.
The last one worth mentioning is the Intra-Lipid. This patent is one that its sole purpose is pretty much to help your hair to be smooth. However, what exactly is in these patents is not as clear.
Jojoba oil is found in many of the Goldwell products, as are various silk proteins and other natural products. These are to help prevent any reactions to the hair color and to help your hair be shiny and to cut back on the frizz.
As mentioned, some of these will vary depending on the color you are going for, you can always look up the exact ingredients for the color you have in mind. Also, Goldwell keeps a complete glossary on their website of all of the ingredients that they use in all of their products as well as what each ingredient's purpose is.
Related Reading
How It Works To Help Your Gray Hair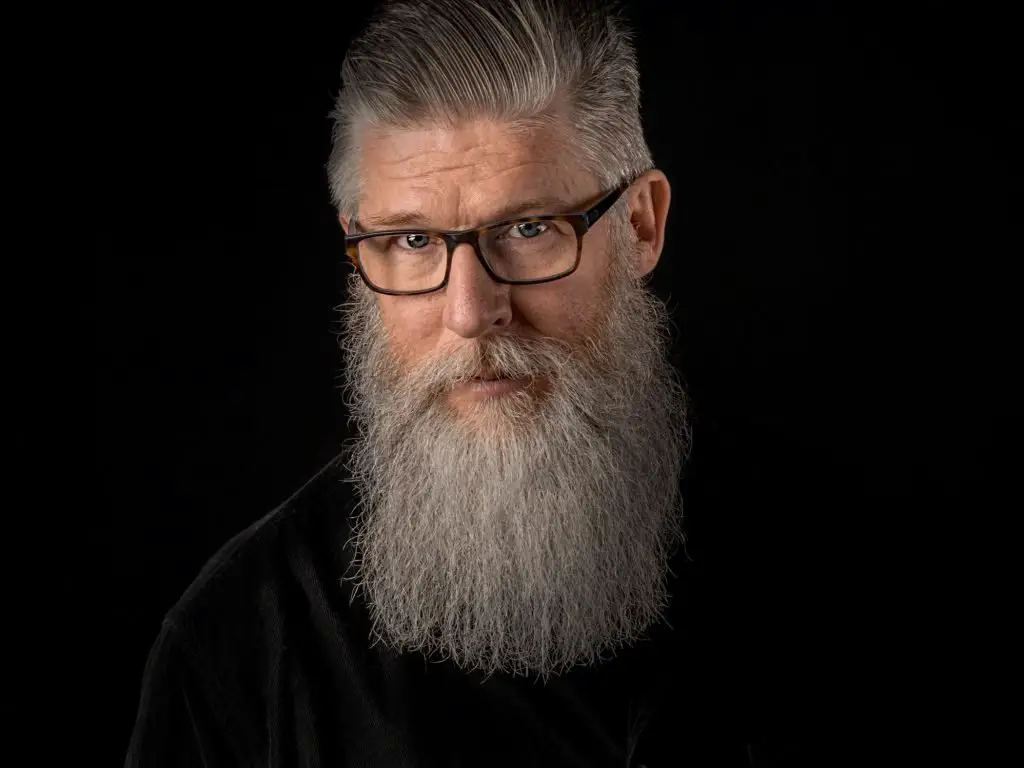 Goldwell hair color has some options specifically for grey hair. They even guarantee that their hair coloring will cover 100% of your gray hairs if you use it correctly.
To help you cover your grays as thoroughly as possible, they have a guide to help you choose the right hair color for you. The N-shades are better for fine or normal hair, NN-shades are better if you have more gray or if your gray hair does not seem to keep its color very well.
NA-shades are more for cool colors. Cool colors tend to fade easily and often end up not looking right after a short amount of time if your hair is gray. Goldwell's NA- shades are specifically made to not fade like this and to stay looking crisp and cool like when you originally apply it.
On top of that, some of the Goldwell hair coloring ingredients can help your gray hair. Free radicals can damage your hair follicles. This damage can make you gray faster than you otherwise would have, so the ingredients that help prevent damage from free radicles actually helps prevent your hair from graying as fast.
Advantages Of Goldwell
One of the first advantages that you are likely to notice if you try Goldwell's hair color is that the smell is not as bad as many of the other hair coloring products out there. There are many other advantages to this coloring product too.
Since free radicals are well-known as something that is bad for your body in every way, any help with getting these out of your body is definitely an advantage of the Coenzyme Technology. The Equalizer System 2.0 does a great job of helping smooth your hair out.
With the help of the Intra-Lipid, these work together to help your hair feel softer and look shinier. Since people who regularly style their hair are more likely to be the ones who color their hair, this is an added bonus.
When you do things with your hair, such as straighten or curl it, this damages your hair a little every time no matter how careful you are when you do it. The fact that Goldwell includes ingredients to smooth your hair back out helps seal up some of this damage so that your hair looks healthier.
The natural ingredients that are present are also an advantage, as is the fact that Goldwell is a good option for sensitive scalps. Finally, the last advantage that I will mention is the fact that Goldwell has a number of other products besides hair coloring ones.
This is actually important to consider since you can be assured that products from the same company won't react to each other. Different products reacting in some way to each other is something that you have to take into consideration when you color your hair.
Disadvantages Of Goldwell
While the fact that Goldwell has a number of patents that are solely theirs might be looked at as a good thing, there are some downsides to this too. The main disadvantage, however, is that these patents are still pretty new.
When studies are done to see how something affects your hair, they are usually done on ingredients that are more common and well-known. So, patents like these that are exclusive have no, or almost no, studies done on them that can prove that they actually work the way they say they do.
If you like documentation, then this is certainly something that might make you hesitate. However, in order to get a patent, there are certain requirements that must be met to ensure that whatever is being patented has at least some effect in the area it claims to.
Pros
Designed for use with triflectives and lowlights.

Perfect at enhancing or blending natural greys with ease. 

Very straightforward and easy to use.
Cons
It does contain sulfates.
Coloring Gray Hair Is Different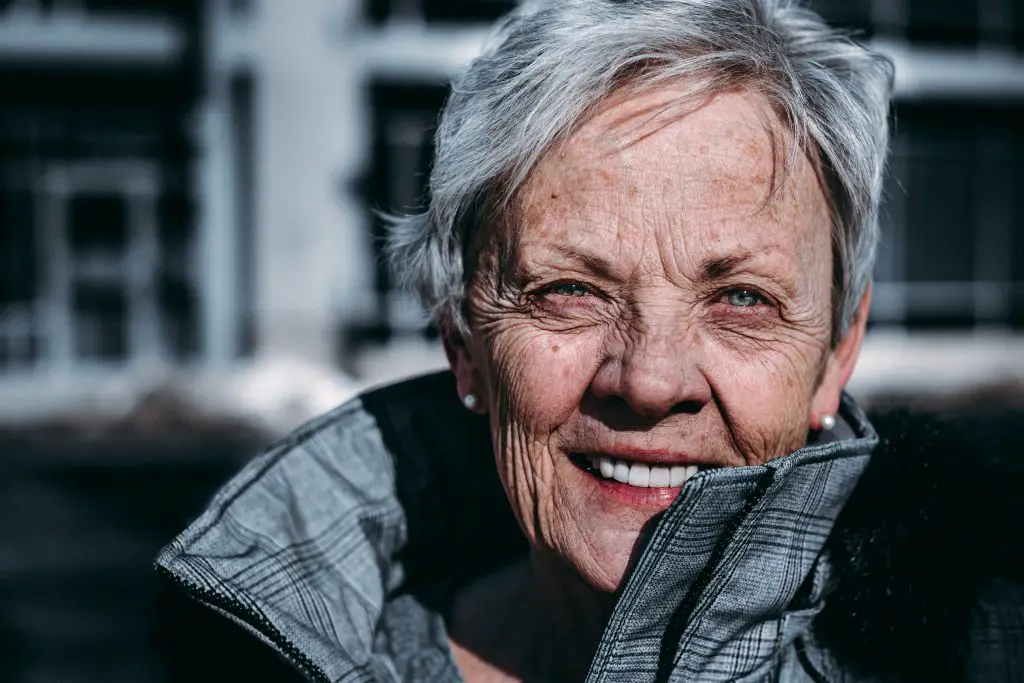 You may think that hair is simply hair, but coloring gray hair is different from coloring regular hair in more ways than one. It is important that you know these ways before you grab a hair color like Goldwell and start applying it.
If your hair is naturally light, then it is easier to color gray hair than it is if your hair is black or dark-colored. To color your hair, bleaching or darkening agents are in the ingredients. When your hair is light-colored, whether it is light because it is gray or light because it is blonde, these agents affect your hair all the same.
However, if you have dark hair, then these agents lighten or darken both your black hair and your grey hair. The result is an uneven coloring that doesn't look right. This problem is why it is so important to get the right color, preferably one that is specifically made with graying hair in mind such as Goldwell hair color.
This is also why you should have a professional apply your hair color. They will know how to get an even color at the end too, and letting them apply it is a lot easier than trying to color your own hair.
One way around uneven coloring is to simply get light-colored highlights. This can be the solution to hide the white hair without having to worry about trying to get an even color. You can even highlight solely the areas where you are graying if you want to.
How To Use Goldwell Hair Color
Goldwell hair coloring is a permanent hair color and, as such, is something that you should be careful when you apply. For best results, a professional at a hair salon should be the one to apply it for you. Even if you are a professional yourself, you are not going to be able to see the back of your head very well to make sure you do a thorough job.
The first step to using Goldwell hair color is to, of course, know what color you are hoping to achieve at the end. Each bottle of color has a number that tells the level of the color and a letter combination for the underlying tones.
Once you know what bottle or can of hair color that you need to go with, you add some of the color to a developer. For gray or light hair, a developer of about 20 is usually what you want to go with. Goldwell also has developers of higher numbers if you have darker hair and you are going with a lighter color.
Next, you mix the developer with the color in either a 1 to 1 ratio or a 2 to 1 ratio of the developer to the color based on your current hair color and the hair color you are aiming for. Once the developer and the color are thoroughly mixed, you can start applying it with either a brush or an applicator.
If you are just touching up new root growth, you apply the color only to the new growth. When applying it for the first time, it should be applied to the middle of your hair followed by the roots and then the ends. Let it sit for around 30 to 45 minutes, rinse, and then use a conditioner afterward.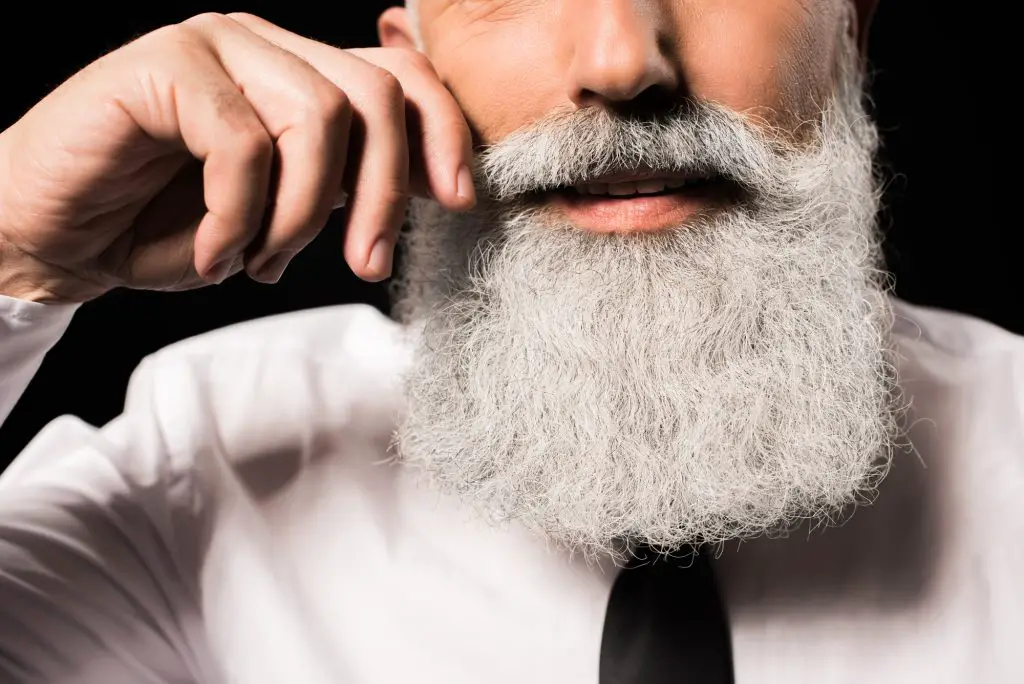 Final Thoughts
Goldwell hair colors are ones that are so popular that there are even used in some beauty schools. As mentioned, there are a wide variety of Goldwell products that you can use besides the colors. All of these products are of good quality, and you can rely on them to color your hair.
Whether you decide to go with Goldwell hair color or some other hair color, this option is one that you should take a look at. The color graph is very accurate and easy to understand. While it is better to have a professional apply it on your hair, it is possible to do it yourself at home.
You would need to get the proper tools such as the applicator or a brush, but it is perfectly feasible. Goldwell even turns out some pretty good reds thanks to another one of its patents. So, give this option a try and see what you think of the Goldwell hair coloring products.