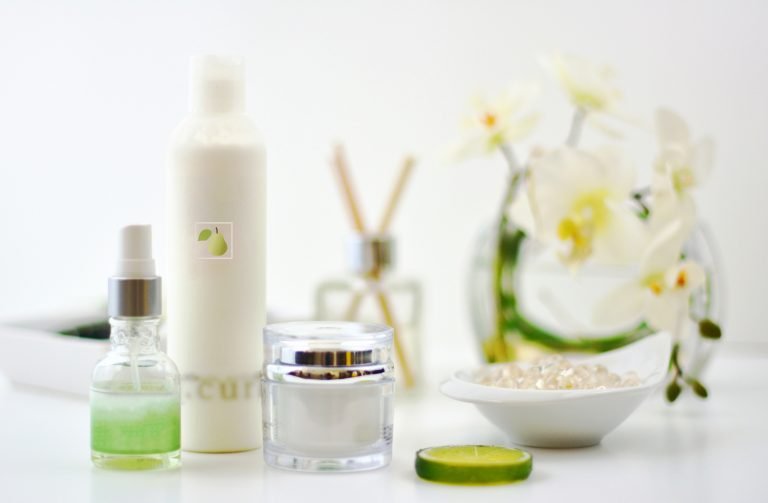 Finding the right products for your gray hair can be a challenge sometimes. You want your hair to be shiny and to look amazing, but this look is harder to maintain if you have gray hair. This being the case, you should try getting products that are either specifically for gray hair or products that are known to work well for gray hair.
So, here are some great hair products that you can try on your gray hair. Maybe among these products you will find some that are even worthy of replacing some of your tried and true products that may not work as well for you now that your hair is gray.
Oribe Gold Lust Nourishing Hair Oil
This hair oil is a fantastic option for your gray hair. This Oribe oil is formulated to soften and add shine to your hair. Added to that, it helps shield your hair from UV damage. Melanin is what usually gives hair its UV protection, which is why some form of UV protection like this is vital for gray hair.
Argan oil is one of the ingredients that helps with these things, and it even helps to reduce the frizz that happens more commonly to gray hair. Other oils include Vitamin E oil to strengthen your hair, shea butter, and barley oil.
For smell, there is jasmine oil and sandalwood oil, which helps it not smell too feminine for men to use too. Other things in this hair oil include edelweiss flower, lychee, cassis, bergamot, and argan extracts to help your roots more deeply.
These different oils nourish your hair, strengthen it, and help prevent split ends, all while giving it some shine. Oribe hair oil is even safe to use on color-treated hair, and it does not weigh your hair down or make it too oily.
To use the hair oil, simply apply it to your damp hair and brush it in. If your hair tends to get damaged when you are styling it, you can apply some of the oil to the tips afterward to help your ends and to prevent frizz.
Considering how much this hair oil does for you and how easy it is to use it, it should be no wonder that lots of people love this product. If your hair is not gray yet, this is a great product for an additional reason: it helps prevent graying that might be caused by oxidation.
Bumble and Bumble Clear Color Gloss
This hair gloss is great for hair of any color, though the clear option is best for your gray hair. It is an enhancing gloss that brightens your hair and gives it shine even if your hair has been dyed. In fact, this gloss is perfect for keeping your shine in between hair colorings and helps to refresh your color a little.
You can use the gloss on any hair type from perfectly straight to tightly coiled, and it will give your hair a better tone. It features an S-Complex that also helps to soften your hair. Argan oil is one of the ingredients that helps with this and which also strengthens your hair.
There is also a slip-mix blend of silicones that helps prevent tangling and which also makes sure that it gets evenly distributed in your hair. This feature prevents there from being any clumps of the gloss in your hair and gives you an even gloss.
All of this is done without the use of Parabens, Sulfates, Phthalates, formaldehyde, or mineral oils that are not good for your gray hair. Bumble and Bumble actually does not use those ingredients in almost any of their products.
Also, they do not test any of their products out on animals, making them a cruelty-free brand. So, perhaps you can see why this gloss has so much going for it. It is even a 2022 Oprah Magazine Beauty O-Ward Winner.
To use the gloss, simply shake it well and apply it to your hair while your hair is dry. Leave the gloss on for a while and then rinse. You should always wear gloves when you use it, and you can shower with your usual shampoo and conditioner right after rinsing.
Pantene Pro-V Heat Primer Spray
Gray hair needs more protection from the heat. However, even if your hair isn't gray, you can still benefit from this heat protection spray. This spray works for whatever type of heat you are working with, whether that is the heat from a blow dryer or from a curling iron.
In it are micro polymers that try to protect your hair from damage without weighing your hair down. It comes in a very nice sized spray bottle that you use to easily spritz it onto your hair. Use it just before you use the heat.
This heat protection spray works well for any heat up to 232 Celsius, which is 450 Fahrenheit. Blow dryers can really dry out your hair and make it frizzy. This spray takes care of that, and it helps your hair stay in place so that you can skip the hairspray after you style your hair.
On top of that, Pantene's heat primer spray also nourishes your hair a little. The smell of the spray is fairly nice, and it does not normally leave any tacky areas in your hair. Instead, this heat protection spray makes your hair feel soft more often than not.
Gentle Treatment No Lye Conditioning Crème Relaxer for Gray Hair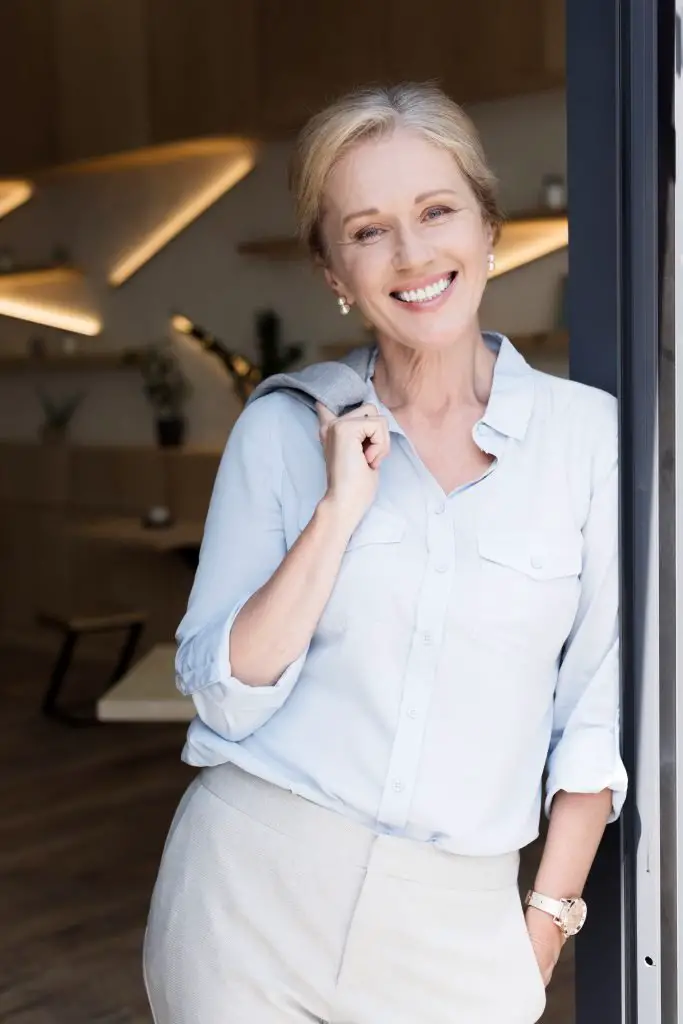 This hair relaxer is perfect for calming down gray hair that is wiry and that refuses to stay put. This can really help with frizziness and other problems too. It relaxes as well as conditions your hair to help make it stronger.
Meanwhile is has a Yellow-Out formula to help your hair keep its crisp look. This relaxer does all of this as gently as possible, one of the main ingredients of this being aloe vera. This aloe vera gives your hair some protection and softens your hair.
Thanks to the aloe, you can use this hair relaxer on even the most delicate of gray hair and the most sensitive scalps without worrying that it might do damage. However, it does have some chemicals in it, so you will need to wear the gloves which are included.
Everything else you need for this hair relaxer is also included with it so that you have everything you need. When you have this in your hair, you should also beware of sparks and flames. This is because a couple of the other ingredients are somewhat flammable.
Just Nutritive Shampoo for Gray Hair
Shampoo is another essential product for gray hair that cannot be overlooked. Gray hair can get brassy or yellowish for a number of reasons. This shampoo can help to get rid of that tint of unwanted color so that your hair looks crisp and bright.
This is done without the use of sulfates, parabens, and fragrances. Usually, some form of artificial coloring is used to counteract the yellow color. In this case, however, the yellow is effectively removed from your hair instead.
This is done without stripping your hair. Instead, your hair is gently cleansed with the various natural oils that are in it. Some of these oils are Guava and Clover Flower Extracts along with Rosemary, Geranium, and Lavender Essential oils.
These, along with many other natural ingredients, rejuvenate your hair and give it both vitamins and antioxidants. These oils soften your hair and make this shampoo as gentle on your hair as possible while still cleaning it.
Along with the aloe vera, the oils strengthen your hair too and make it more manageable. The lack of chemicals and the great ingredients make this shampoo stand out from the crowd. It is absolutely great for your gray hair in every way.
Finally, besides being made in the USA, it can be used by both men and women, and even if you are not gray. This means that you can toss those gender and age-specific shampoos and get one that works for everyone.
Toppik Gray Hair Building Fibers
Sometimes your hair can look like it is thin even when it doesn't feel thin yet. A good haircut can help with this, but you may like the haircut you already have. Gray hair building fibers like this one from Toppik are made to help with this problem.
What hair building fibers do is they attach themselves to your hair to make each strand a little thicker. This, plus the added color, hides your scalp better and gives your hair a fuller appearance. No matter if your whole head of hair seems to be thinning or if you simply have one or two places, this will work.
You can use these fibers on the top of our head if you are suffering from pattern baldness there. The hair building fibers are also great to put on your part line and on your hairline as well. It also does not matter how long or short your hair is.
Simply make sure that your hair is completely dry and then apply the hair fibers. A few gently pats of your hair after you apply it can help to give it a more natural look. While it is made to last in all conditions, from dry to extremely humid, it should not really be worn in the rain without protection.
You can use this on any hair type, and there is various color besides gray that you can choose from. When you want to take it off, the hair fibers rinse out easily in the shower and without leaving any residue.
Percy & Reed Wonder Overnight Recovery
This overnight recovery hair product can be used for hair of any color. However, it is perfect for gray hair for a number of reasons. Gray hair can get unmanageable and frizzy, so having a recovery product to help with this is sometimes vital to caring for your gray hair.
As the name of this product suggests, it is an overnight mask that you put on your hair. Simply wait until right before bedtime and apply it to your hair. It does not take long at all to dry, and then you can go to sleep without needing to protect your pillows.
In the morning after you apply this cream to your hair, you can take a shower and shampoo your hair like usual. You can skip your conditioner if you are using this hair product without worrying about your hair.
This hair recovery can really help with split ends and damaged hair, so make sure that you get the tips of your hair. Once your gray hair has the amount of shine that you are after, you only need to continue using it once or twice a week to maintain it.
This overnight recovery is easy to use, even if you have a busy schedule. If your hair is dull and dry, which happened to gray hair a lot, then this will repair your hair and give it a glossy, shiny look. It fully penetrates your hair with moisture.
Finally, this overnight recovery is a product that has not been tested on animals. It is made free of Sulphates, and it is a good option for Vegans and for Vegetarians. This is a great product to add to your hair care regimen.
Final Thoughts
There are a ton of gray hair products out there that you can use for your gray hair. These products make your hair shine and can sometimes give you the last little boost of confidence you need to show off your gray hair to the world.
The products I have mentioned here are just a few prime examples of ones you can use. When you are picking a hair product, your main focus should be if it meets what you are looking to get out of your hair.
There are many different hair types, so just because one hair product works great for someone else, this does not mean that it will work just as good for you. If a hair product does not work for you, don't be afraid to try something else.