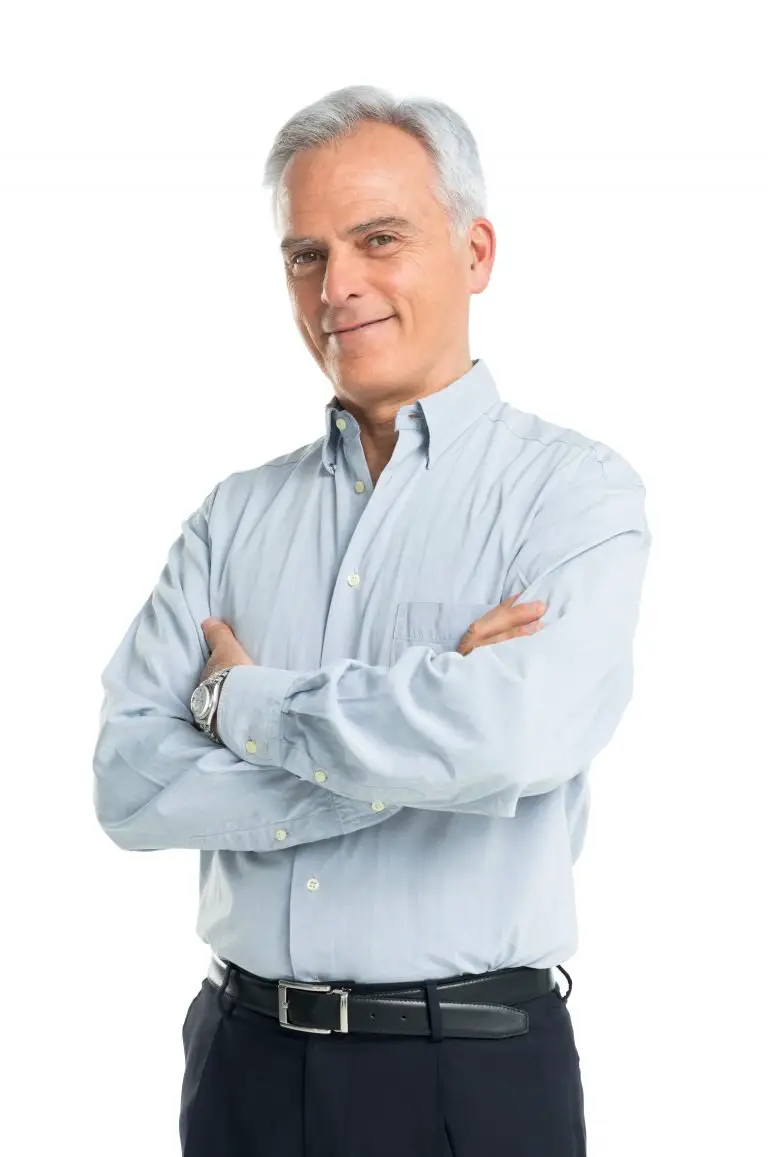 No matter if you are more "salt and pepper" or "silver fox," you may need a little help to show off your hair to full advantage. You do not have to overdo it with hair products. Often the best way to show off your gray hair is with just a touch here and there.
There are almost endless gray hair products out there, with many variations on each type of hair product. Perhaps out of the products here you will find one that you can fall in love with. Even if you don't, maybe you can still get a good idea or two from the products mentioned here.
Just Nutritive Shampoo for Gray Hair
In order to show off your gray hair, the first thing that you are going to need to do for it is to get the right shampoo. Your hair can get yellowish for many reasons ranging from chemicals like chlorine, minerals in your water, or even your natural oils from your scalp.
Since this does not look good at all on your gray hair, you need a shampoo like this one that will take care of it. This shampoo from Just Nutritive can remove any buildup of yellow. This not only helps with color, but it makes your hair more manageable and makes it feel softer.
It does this without the use of sulfates or parabens, and it has no artificial coloring or fragrances either. This helps it to be gentle on your scalp while it cleans your hair without stripping it. In fact, the aloe vera in it helps it be quite gentle with your hair.
Among the ingredients are many beneficial herbs and plants that give your hair vitamins, minerals, and antioxidants. Some of these ingredients include avocado oil, pomegranate oil, black currant seed oil, and essential oils like rosemary, geranium, and lavender.
These natural oils rejuvenate your hair and give it the moisture it needs and does not strip your hair. The result of this is hair that is soft and easy to work with. For men, it can even be used on your beard to help keep it a crisp white or gray.
Even though it does not have the artificial colors that many shampoos for gray hair do, it still has great results. If your hair is especially prone to yellowing, you can still use this shampoo to get the look you are aiming for.
Lakme Lak 2 Instant Hair Conditioner
If you don't want to change out your shampoo, you should at least change out your conditioner for your gray hair. This instant hair conditioner has two main functions that it does for your hair. First, it softens your hair by giving it some things it needs.
This conditioner also works great as a detangler if your hair is slightly longer. However, even on shorter hair, it can keep your hair silky smooth. This silkiness comes along with some added shine too. This helps protect your hair from getting damaged from getting tangled up.
This Lakme conditioner features a pairing of a protein derivative and a cationic active ingredient. This pairing helps the conditioner target the areas of your hair that needs softened the most. It attaches itself to these areas without making your hair seem greasy.
To use this conditioner, wash your hair with shampoo like normal and then towel dry your hair. Since this is a leave-in conditioner, apply it to your hair and then leave it in. With this conditioner, you do not have to worry about using a detangler.
In fact, you can use this conditioner solely as a detangler if you want to. The smell has been compared to the smell of aftershave until it dries, at which point it has no smell. Since this is a smell that many men like to have on them, this can be another potential benefit.
Jack Black MP10 Hair Oil
This hair oil by Jack Black is a great product for men's hair. It comes in a convenient little spray bottle and has multiple different uses that you can take advantage of. First, this hair oil is a styler that is lightweight enough to not stiffen your hair.
At the same time, this Jack Black oil is also a conditioning agent and helps strengthen and protect your hair. The MP10 part of this product's name comes from the fact that it has ten different oils in it that are nourishing for your scalp.
The first of these oils is argan oil along with moringa, marula, baobab, olive, jojoba, rice bran, grape, plum, and watermelon oils. Together, these oils moisturize and strengthen while also giving off nutrients and antioxidants.
When used on your hair, it smooths the hair to reduce frizz and gives shine. However, this hair oil does not have to be used on your hair. This hair oil works great as a shaving oil both as a pre-shaving oil and as a stand-alone shaving oil.
You can apply it to your beard without shaving, though, to help your beard or mustache. This hair oil can even be used on your skin. When applied to your skin, it softens your skin, fights against aging, and restores some of your skin's elasticity.
It even protects tattoos on your skin if you have any. This Jack Black oil can serve so many uses, and it is safe, vegan, and free from artificial colors. Made in the USA, this hair oil is great for sensitive hair and skin.
Therefore, this Jack Black MP10 is definitely something that is useful to keep on hand for all occasions. The spray bottle for this hair oil is easy to use and sprays just the right amount.
Toppik Gray Hair Building Fibers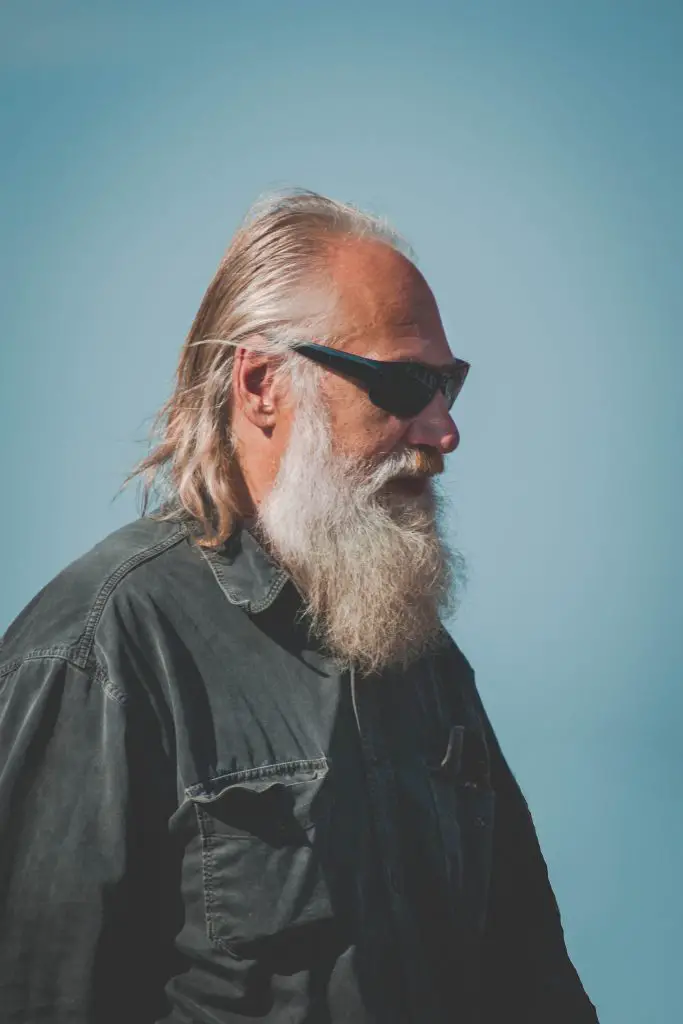 If your gray hair is thinning, then you will need some way of making it look thicker. While getting a specific haircut can help, sometimes it is simply not enough. That is where products like this hair building fibers come in.
This hair product by Toppik discretely fills in gray areas to make your hair look thicker and fuller. This can conceal some of your hair loss, and it is virtually invisible, even if you are looking for it because it blends in with your hair so well.
It is made to resist both wind and perspiration, and it can handle a slight sprinkling of rain. However, it can run if you are really out in the rain, so you should try to keep your hair dry. It not only comes in gray, but it comes in other colors too, just in case you are not fully gray yet.
This hair fibers product can be used on any hair type, and it washed out easily when you want it to. Simply style your hair the way you want to, make sure that your hair is completely dry, and then apply the hair fibers.
If you prefer, you can use this before styling your hair, but that is your choice. Either way, you can pat your hair a few times to make sure there is no clumping. There is an applicator to use for your hairline if that is the area where your hair is thinning.
Toppik also has a Fiberhold Spray that you can use afterward if you want the results to last even longer. However, even without that added product, these hair building fibers can be just what you need to make your hair fuller.
Percy & Reed Perfectly Perfecting Wonder Overnight Recovery
Sometimes the best way to show off your gray hair is to let it get a little on the longer side. However, the longer you let your gray hair gets, the more likely you are to show signs of frizziness and damage. This is where a recovery product comes in.
This overnight recovery comes in the form of a cream that you apply to your hair from your hair's roots all the way to the ends of your hair. As the word 'overnight' suggests, you put it on your hair just before you go to bed. It dries in a matter of minutes.
Unlike with many overnight recovery products, you do not need to protect your pillows with this one. If you usually shower in the morning, you can do so and use your shampoo like usual. While you sleep, the cream will get to work on your hair.
This recovery product takes dull hair and helps it to shine again by both repairing your hair and by infusing it with moisture to take care of any dryness. This is great for gray hair, which sometimes needs help getting the shine it needs to look great.
If your hair is currently dull, use it every other day or every day until you get the right amount of shine. Then you can choose to cut back to a maintenance regimen of once or twice a week. It does not take long to rub the cream into your hair, and it does not smell bad.
This can be used on any hair color, gray or not, and it works for hair of any hair length. Also, this overnight recovery hair cream is Sulphate free and vegan. The ingredients in this recovery have never been tested on animals either.
Mitch Reformer Texturizer
Some hairstyles need you to apply something to your hair to keep it stiff and in just the right shape. This texturizer comes in the form of a putty that you can put in your hair. It works for both fine and coarse hair of any type and keeps it the way you put it.
This putty also makes your hair look fuller without looking dull. To put the putty in your hair, first work some of it into your hands and then use your fingers to spread it through your hair. This is best done while your hair is damp.
It comes in a 3oz container that can last you for a while, depending on how much you use. You will need to wash your hair quite well to get it out, but it looks great while it is in your hair. This putty can even withstand a little of the elements and still keep its form.
Silver Fox Style & Shine Hair Gel
This hair gel from Silver Fox is a perfect option if you need to have something in your hair to keep it in place if you do not want something as drastic as putty. This gel is made with biotin and peptides added to it that give an extra amount of control to your hair.
These ingredients also add a sheen to your hair, helping you show it off to advantage. Meanwhile, there are silk amino acids added to help moisturize your hair when you use the gel. This moisture stays in your hair to a small degree even after you rinse the gel out of your hair.
Simply rub some of the gel into your hands and spread your fingers through your damp hair before styling it the way you want it. If you are in a hurry, use a blow dryer on your hair, or you can let your hair dry naturally.
Either way, this hair gel will help hold your hair in place without that stiff, crunchie feeling. While this hair gel is made for grey hair, it can work for any hair that is very light in color. It is made using certified organic ingredients, and it is Cruelty-Free, Paraben-Free, Sulfate-Free, and GMP-Verified.
Vibrant Silver Coloring Conditioner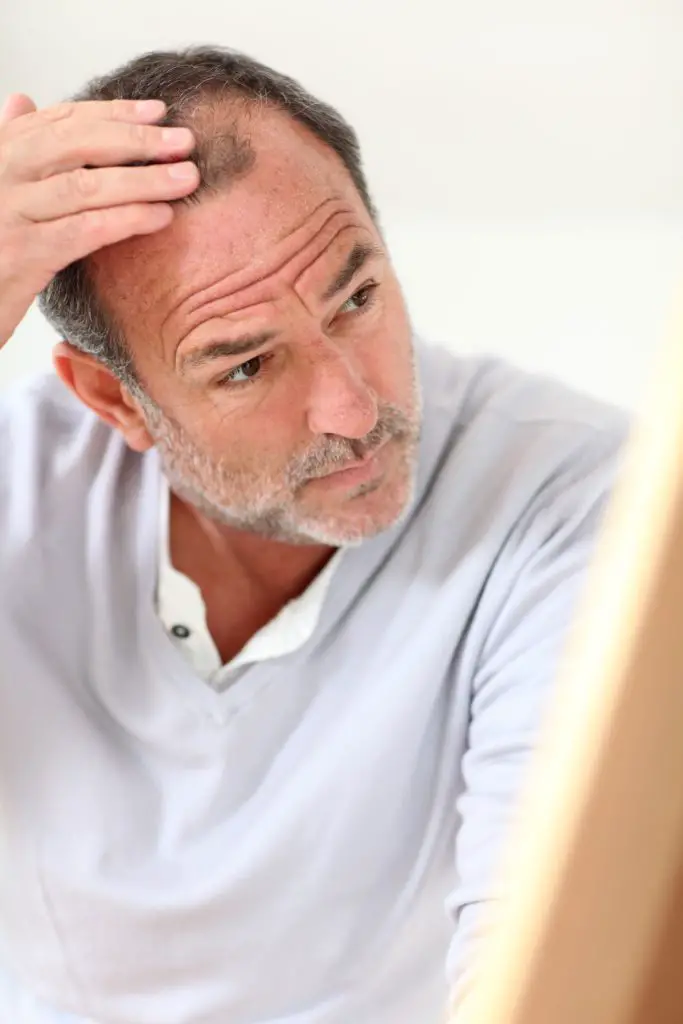 Sometimes to show off your gray hair you could use a slight change in shade. Vibrant Silver has three different shades of gray that you can choose from to help you get the right shade to compliment you.
It only takes about half of an hour for the whole process. Not only does this hair product color your hair, but it also conditions your hair some by giving it some needed moisture. It does this by the use of coconut oil, jojoba oil, olive oil, and a few other oils that bond with your hair.
This conditioner is 100% vegan and cruelty-free, in addition to being made without parabens, ammonias, or sulphates. It works on all hair types, even super curly hair, and is simple to use. You can apply it to wet or dry hair.
Gloves are needed, but it is not nearly as chemically rich as many hair dyes. Leave the conditioner in your hair for 10 to 15 minutes and then rinse it out of your hair. The smell of it is almost pleasing, so you don't have to worry about that either.
Final Thoughts
The products for gray hair that I just went over are just a sampling of some of the great products out that that you can use to show off your gray hair. Whether you use these products or go with other products, wear your gray hair proudly.