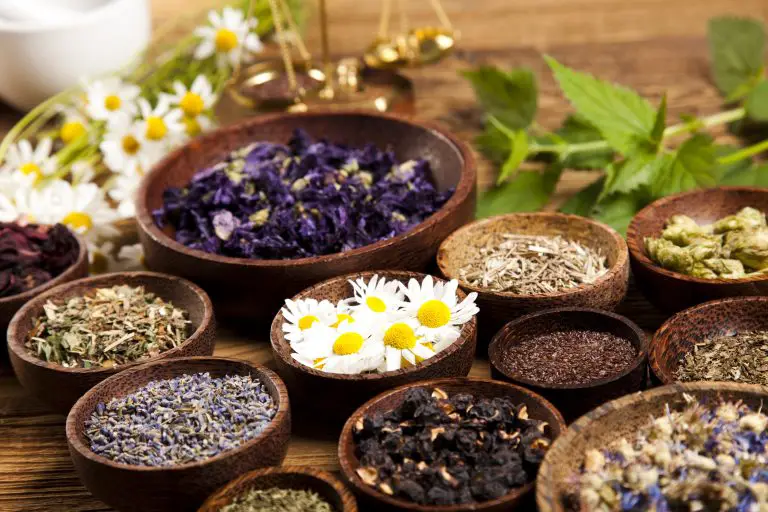 Gray hair needs an extra amount of care to look good. Most people know that gray hair is different from their normal hair, but fewer know how to take care of it. Conveniently, there are plenty of hair products out there to choose from, made specifically for gray hair!
Keep in mind that a large percentage of products relies on healthy chemicals to manage gray hair. Although you might see quick results, these products will damage your hair over time. Thankfully, there are plenty of natural alternatives out there that benefit both your gray hair and your health. 
Why Go For Natural Hair Products
Natural hair care is a great way to take care of your hair and body! Everyone knows that chemicals and additives are not good for your hair, but did you know these products can cause other side effects? Maybe people experience rashes due to allergic reactions, or in more extreme cases, heart/organ issues. 
Bad hair products can weaken your overall health, which is simply not worth the quick hair improvement you might initially seem. If you have a weak immune system or are sensitive to chemicals, it is crucial to thoroughly research your hair products, even if they are deemed natural. Shiny hair is not worth long-term side effects! 
Additionally, gray hair is far more sensitive to damage versus naturally colored hair. Gray hair can quickly get damaged by chemicals in hair products, and in turn, you will have to apply more products to your hair; this is often a marketing technique of manufactures! Be aware of these long-term side effects before using any new, unknown product.

Healthy Hair Care Tips
Caring for your gray hair is more than just using products on it, natural or not. There are many other aspects of care to consider, too. 
Heat is never healthy on any hair, gray or not. Try to avoiding heat as much as possible! Although heat is technically natural, it comes with long-lasting damage. 
Heat damage does not just come from flat/curling irons, however! Even using your hairdryer and fry your hair significantly. If you use a blow dryer often enough, your hair will get dry and frizzy. When your hair is gray, heat will turn your hair into a murky yellow color; keep this in mind before styling your hair. If your hair is coarse, you will be better protected against heat. Fine hair, however, is a different story. 
Regardless of your hair texture, you run the risk of facing dryness. One quick solution is vitamin intake.
Many vitamin options are entirely natural, and some are even made using herbs. These supplements come can be added to smoothies, juice, or even consume through pills or gummies. Be aware of your catalase, as it is essential in your hair's health. This product is found in various foods and supplements that you consume.
Finally, you should also cover up your hair with a scarf or a hat when you are going out. The sun can damage your gray hair just like any heat product, so do what you can to shield it from rays. 
Natural Things For Your Gray Hair
Gray hair tends to dry out quickly, preventing it from being glossy and becoming a challenge to style.
To combat dryness, invest in moisturizer for your hair. Oils are great for locking in moisture, and they also improve your hair's overall health. 
Coconut Oil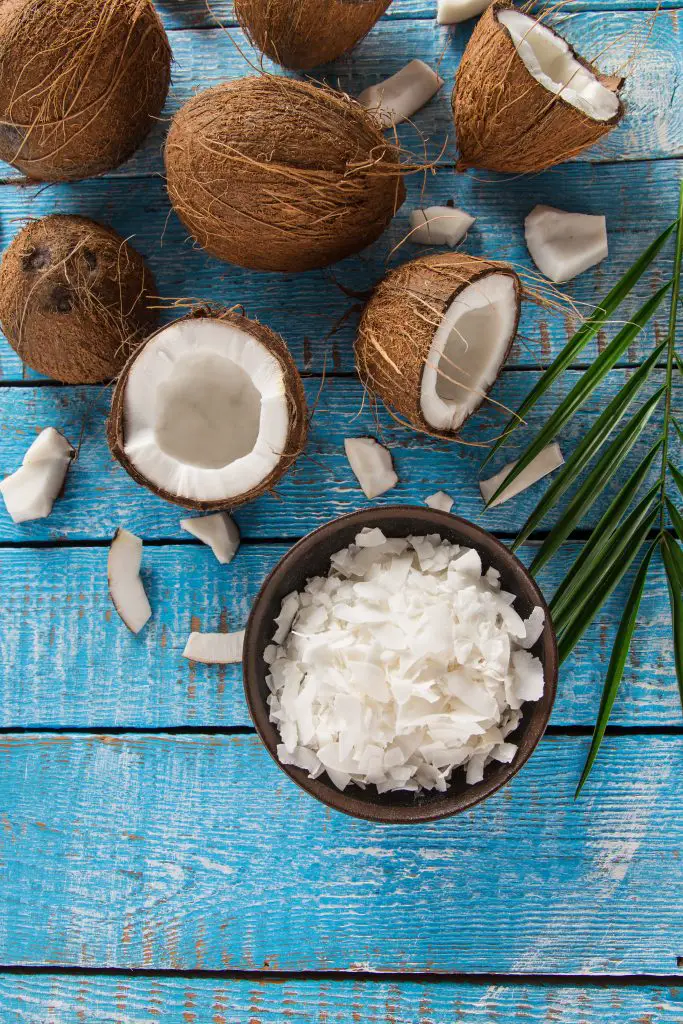 Coconut oil is one of the best oils for your hair, and almost every grocery store carries it! Although it comes with various benefits, coconut oil is best known for its antibacterial properties. 
Coconut oil is known to prevent you from getting fungal infections on your scalp. Try a coconut oil head massage before a shower; not only will it soften your hair due to moister, but it will benefit your scalp. You can also consume coconut oil to boost your immune system.
Since coconut oil is white, you do not have to worry about it dying your gray hair an unusual color. It is worth noting how nice this oil smells! Once you start using coconut oil, you won't want to stop.
To apply, simply add some coconut oil in the palms of your hands to warm the oil up, then massage it through your scalp; this will leave your hair moisturized, strengthened, shined, softened and far more manageable. 
Basil
Basil is another product that is great for your hair and easy to purchase. While fresh basil is best, you can even use seasoning! This plant can stimulate your hair follicles by increasing the circulation to them.
Basil is high in magnesium, which prevents your hair from being brittle. Additionally, basil contains anti-inflammatory properties that can help combat inflammations on your scalp.
To apply, either make a basil paste or step a teabag full of basil leaves. Apply the product throughout your hair and let it rest for a while. 
Aloe Vera
Aloe vera is both natural and incredibly healing; it can cool burns, treat inflammation, soothe digestion problems and so much more. Did you know that aloe vera is also terrific for your hair?
Whether you use a gel or juice, aloe vera makes your hair softer and stronger. This plant also has anti-tangling properties!
Since aloe vera moisturizes your hair, it creates a deeper shine and texture. If you are looking for an alternative to hairspray, aloe vera is a step in the right direction.
Burdock
Have you heard of burdock before? This plant strengthens your hair follicles from within and promotes healthy hair growth! Burdock contains natural silica and phytosterols, which soothes inflammation, prevents hair breakage, detangles and adds shine. 
If you are looking to repair and moisturize your hair, burdock is the way to go. You might even notice an improvement in dandruff or oily hair! Burdock will leave your hair thicker and healthier. 
Calendula
Did you know that calendula flowers do more than just look pretty? This flower is yet another plant that helps with inflammation. Best of all, calendula is excellent on sensitive scalps. Calendula contains some antioxidants and minerals, which protect your hair follicles from free radicals.
This product is extremely easy to apply. Steep some calendula tea and rinse it through your hair. Your hair will be left feeling extra soft!
Dandelion
Surprisingly, you can use the root of dandelions in your hair. Dandelion root is rich in iron, which your hair thrives off of; it is also loaded with vitamins and minerals!
If you have dandruff or dry hair, dandelions can help the cause, especially if you have gray hair! On the other hand, if you have oily hair, dandelions can help balance your natural oil levels. 
You can easily find some dandelion infusions, which you can use as a hair rinse either straight or diluted somewhat. Over time, dandelion can add some sheen to your hair, though it may also give you a slight yellowish color if you use too much of it.
Lavender
Everyone knows lavender for its beautiful smell. Best of all, this flower has a lot of beneficial properties to it!
First, it is antibacterial, anti-fungal and antiseptic; therefore, it can help prevent infections.
Lavender, combined with anti-inflammatory properties, also helps prevent hair loss. This flower balances oil production in your scalp, giving you just the right amount of shine.
If you have gray hair, lavender is for you. Since it leaves your hair a slightly blue tent, it will overpower any yellowing of your gray hair. You can apply lavender extract directly to your scalp or add a few drops of it to your shampoo.
Parsley
Parsley, both fresh and dried, is a very common plant. Petroselinum crispum is one of the best types of parsley for your hair, but almost any variety is still helpful. It soothes your scalp while moisturizing your hair!
This herb also stimulates growth, thanks to its various vitamins. Parsley contains antioxidants, too, which protects you from free radicals. This plant also enriches the color of your hair, even if your hair is naturally gray. 
Fresh parsley can be made into a paste or steeped as tea for a rise. You can also add parsley into your diet to see its results. 
Peppermint
Everyone loves peppermint. From its scene to its taste, what's not to love! The most common type of peppermint is Mentha Piperita, thanks to the tingling and cooling sensations. Mentha Piperita stimulates your nerve endings and increases the blood flow, which is terrific for your hair; however, not all peppermint has these properties.
Peppermint is anti-inflammatory and astringent, meaning it pulls out toxins without irritating your scalp. Additionally, its antibacterial properties help keep infections away.
If you have your own peppermint plant, simply pluck a few leaves and rub them into your hair. You can also make a peppermint paste or tea, similar to the previous methods discussed. 
Natural Ways To Add Color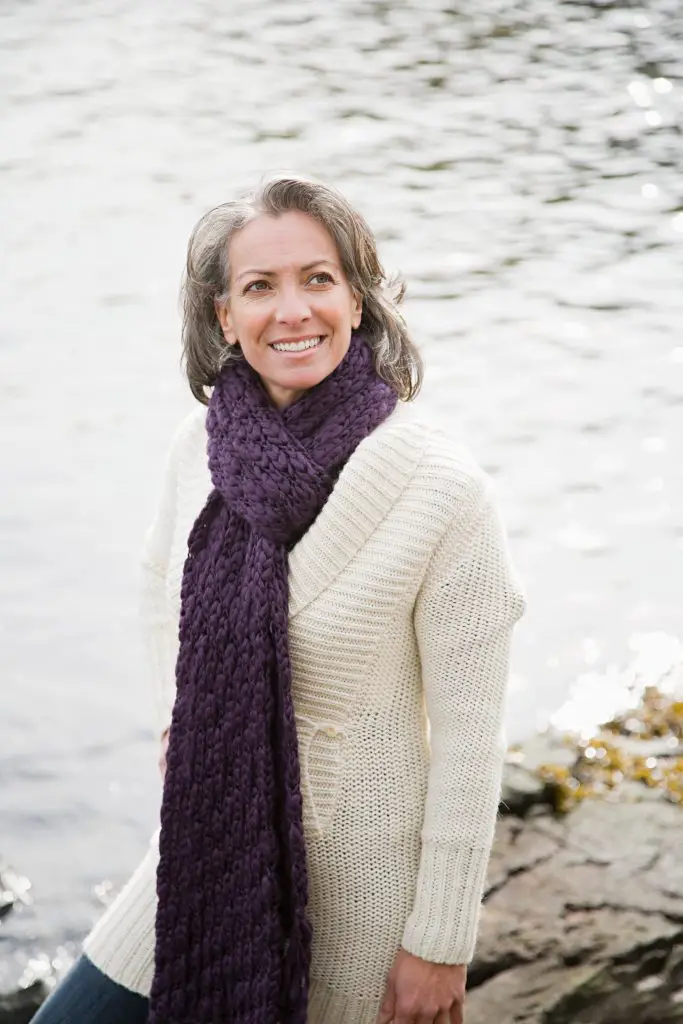 If you still dislike your gray hair and unwilling to part with your natural color, there are a handful of other options. Many herbs and plants can be used as dyes. Although these options wash out within one wash, this is a natural alternative that will not damage your hair. Thankfully, the application process is simple, allowing you to dye your hair as often as needed. 
Herbs such as chamomile, marigold, saffron and lemon peel are great if your hair is blonde. If your hair is brown or black, try using coffee beans, black tea or black walnuts. Finally, if you have red hair, beet juice is your best dying option.
As usual, you can convert these plants into a paste steep the product. If you use a paste, leave it on your hair for approximately one hour and then rinse off. If you soak your hair in the infused water, rinse your hair with the product. 
Whichever route you take, you will need to repeat the process multiple times until the color saturates completely. 
If you want a stronger option, you could try dying your hair with henna! Using henna is just like other dyes; however, the process may take longer than chemical dyes. Regardless, henna far more natural and healthier than using chemicals to dye your hair. 
Final Thoughts
As you age, your hair will, too, no matter what you do. However, you can still look young and vibrant with gray hair—as long as you use the right care.
Taking care of your hair (naturally) is just one of the best ways to live a healthy lifestyle. Eating a healthy diet and ridding yourself of other chemicals may not directly affect your hair, but these things will undoubtedly help your hair reach its full potential.