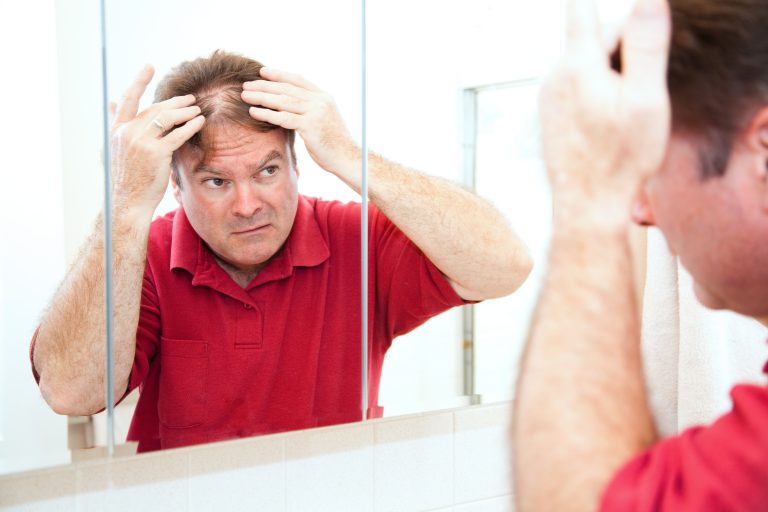 You may have heard of JuveTress Revitalizing Hair Therapy if you are looking for hair treatments. While JuveTress is not as well-known or as established as other brands like L'Oréal, it is a brand worth getting to know.
Their Revitalizing Hair Therapy has a lot going for it. It certainly has been getting good results when it comes to hair growth. First, perhaps you may be interested to know something about the JuveTress company and how it got started.
After that, a closer look at the Revitalizing Hair Therapy can say a lot. The ingredients in this JuveTress product are one of the most important features about it.
About The JuveTress Company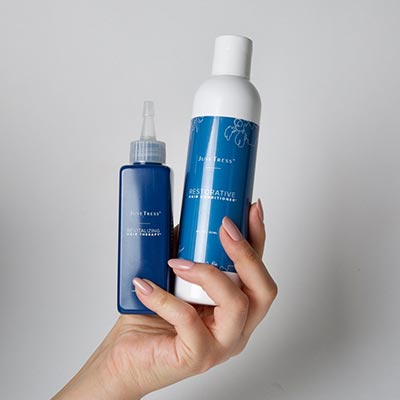 JuveTress was founded to help people of any and every age to get the beautiful, healthy hair that they want. They have a JuveTress Website where their products are the easiest to buy and where they tell all about their products.
Dr. Hal Weitzbuch is credited with being the founder of JuveTress. This Dr. is not only a certified Dermatologist, but he has even won awards in his field. These awards are in addition to being a trained biomedical engineer, and hair restoration expert.
With all of these qualifications, it is little wonder that Dr. Weitzbuch was able to be the mind behind the creation of a product like the JuveTress Revitalizing Hair Therapy. The JuveTress company is based in Woodland Hills, California, near where Dr. Weitzbuch lives.
Only established in 2022, JuveTress is still a new brand in the hair care area. For being so new to the scene, JuveTress is gaining popularity rapidly. This doctor is also a spokesperson for the Demi Lovato skincare products: Devonne by Demi, so he knows all about how to market his hair care product.
The goal of the JuveTress products is to give you a haircare option that can rebuild your hair naturally. To this end, this company does not use a ton of chemicals like other hair products do. In short, JuveTress is a great new company that is already making a difference for many people's hair. The fact that it is already as popular as it is indicates that there must be something right about it.
Finally, the JuveTress website is also worth checking out for their complimentary blog, which teaches some of the causes of hair loss, gives you hair care tips, and even has a few DIY hair care recipes that you can try out at home.
JuveTress Revitalizing Hair Therapy
The JuveTress Revitalizing Hair Therapy is the first product that JuveTress put to market. It comes in a small bottle that has a pointed nozzle on top to make applying it to your hair as easy as possible. There are only a few ounces in this bottle but, since you only use a small amount each day, it lasts a surprisingly long amount of time.
The Hair Therapy, like the other JuveTress product, contains many ingredients that deeply nourish your scalp. In fact, this is its main method for bringing your hair back: nourishing your scalp to the point where it can regrow your hair in areas where you lost it already.
Many hair therapies contain things like Minoxidil in them. JuveTress Revitalizing Hair Therapy does not contain Minoxidil. However, it does contain plenty of other ingredients that work just as well. In fact, some users feel that JuveTress is even better for their hair than Minoxidil is, and there is no argument that this product is better for you.
JuveTress Revitalizing Hair Therapy is designed to be used by women and men alike and to help with all kinds of hair loss. You should see results from your JuveTress in at least three months, though you may see some results from this hair therapy in as little as a month.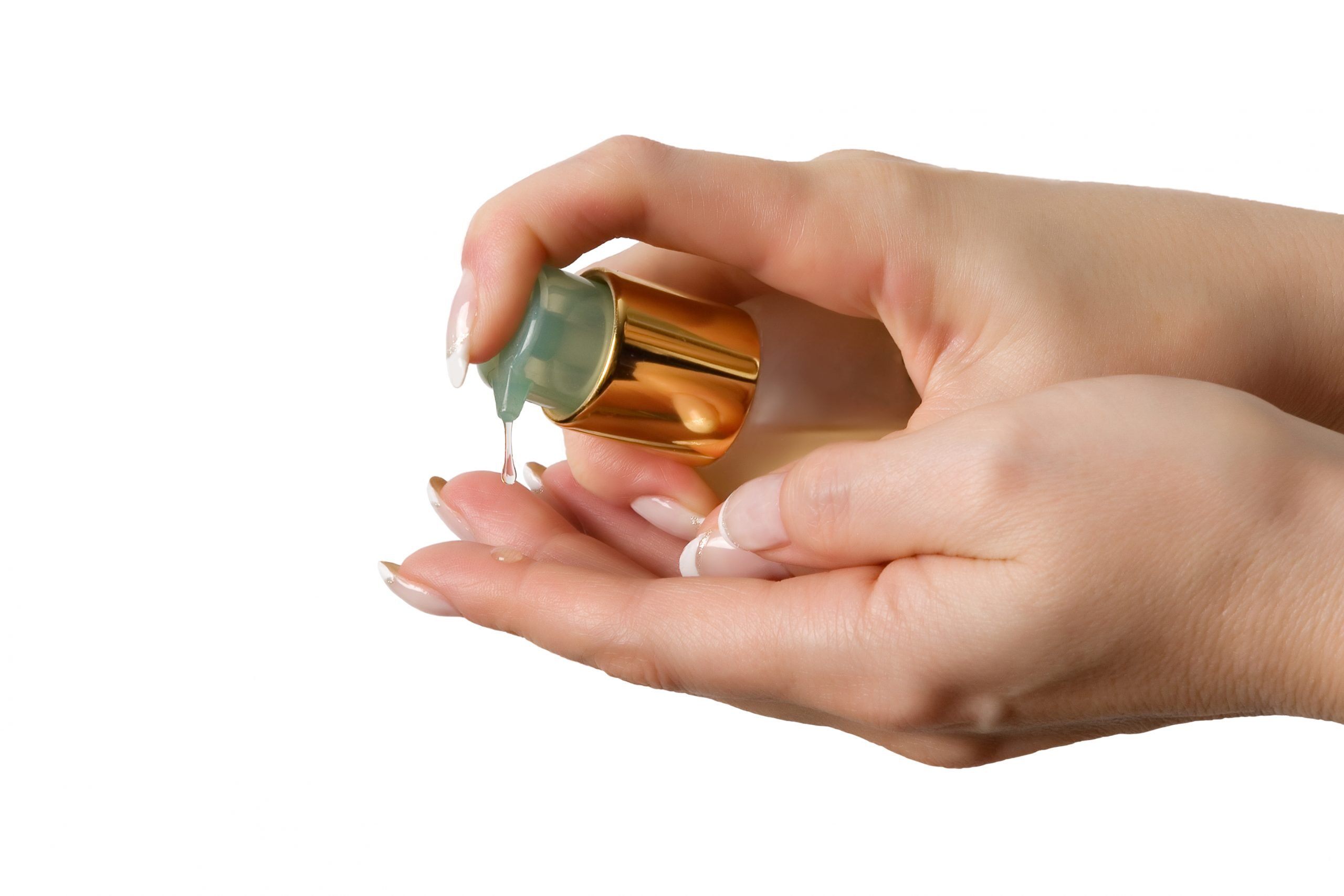 The Ingredients
The ingredients of JuveTress Revitalizing Hair Therapy are perhaps one of its best features. There are three main active ingredients in this hair therapy product: Chinese Skullcap, Microsil Volume, and Redensyl. Besides these three things, there are around 50 natural antioxidants and vitamins in it.
First, the three main ingredients are obviously the most important ones to look at. These are the ones that are found in the largest amounts in JuveTress Revitalizing Hair Therapy and are, therefore, the ones that will have the most effect on your hair.
The Main Three Ingredients
Chinese Skullcap is a plant with the scientific name of Scutellaria baicalensis. This plant is Chinese and is used as an antibacterial agent in Chinese traditional herbal medicine. However, it can also help stimulate your hair growth since it has a flavonoid called Biacalin in it. This flavonoid promotes the growth phase of your hair and boosts scalp microcirculation.
Microsil Volume is an ingredient that has a patent on it because it is a mix of various synthetic ingredients. These synthetic ingredients have strong antioxidant properties to them and also has protection properties.
These protection properties give your hair a layer of protection from heat of every kind. It also gives your hair more shine, volume, and softness. Though patented, Microsil is used in a few different hair brands, and especially in hair cream conditioners.
Redensyl is a synthetic polyphenol that is designed to volumize your hair by thickening the roots. It is a common treatment for pattern baldness and has been thoroughly tested, usually up against something like Minoxidil, in which case the Redensyl is often more effective.
There are four different molecules in Redensyl that affect hair in different ways. Dihydroquercetin-glucoside (DHQG) is the first of these, and it is made from a plant extract. Its purpose is to activate the stem cells of your hair follicles.
Epigallocatechin gallate-glucoside (EGCG) is the second molecule in Redensyl, this one coming from green tea. The main purpose of EGCG is to act as an anti-inflammatory, though it also has many antioxidant properties that help enhance hair growth as well.
Glycine is a vital amino acid your body uses to make keratin – a vital part of your hair. Lastly, the fourth molecule in Redensyl is Zinc. Zinc is helpful for both thinning and brittle hair since it strengthens your hair shaft.
The Other Ingredients And Inactive Ones
There are a variety of blends in the JuveTress Revitalizing Hair Therapy. Some are less familiar, but others are widely used in almost every hair product on the market. Biotin is one such common ingredient, well-known for its helpful effects on hair.
Aloe Vera juice is another, with a great proteolytic enzyme in it that can repair damage in your scalp. That is in addition to Aloe's anti-inflammatory and antioxidant properties. Castor Oil is a little less common but is an oil that is known to help with hair growth, sometimes all on its own.
Larch wood extract is not one that has really been tested, and the same goes for the pepper fruit extract. The licorice root extract and ginseng berry extract are ones that are sometimes found in hair products. There are also a few other extracts, including soybean germ and wheat germ extracts.
Other than these, JuveTress Revitalizing Hair Therapy has a number of ingredients that are difficult to pronounce and equally difficult to find out what exactly they are. Among them are a few, more recognizable ones include a type of Alcohol, a type of Chloride, Fragrance (Parfum), and a few others that seem familiar.
The Price And Warranty
There is a lot that you should know about the price and the warranty for this product before we get into the other advantages and disadvantages of it. Overall, JuveTress Revitalizing Hair Therapy is quite a bit on the expensive side.
You can save money on this hair therapy by buying multiple bottles at a time. However, this can cost you literally hundreds of dollars, depending on how many bottles of the treatment you are buying at once. This is way out of the price range of what is affordable sometimes.
JuveTress also has an auto-renew program that is worth looking at. However, you should be forewarned that it sometimes happens that you get signed up for this without even realizing it. If you were not looking to sign up for this, you might find it worthwhile to verify that you were not automatically put in this program when you made your purchase.
As for the warranty, JuveTress has a 180-day money-back guarantee if you buy their product directly from them. They do not offer this if you buy their hair product from another source. However, at this point, the JuveTress brand does not let many other sites sell its product.
So, if you buy JuveTress Revitalizing Hair Therapy, you are most likely going to be buying it directly from the JuveTress company. This helps you stand greater chances of avoiding some of the repackaging scams that are out there and which you should always watch out for.
This warranty from JuveTress is valid even if you have used up the whole bottle of the treatment. The days start when your product is shipped – not when you receive it – and you do have to pay for the return shipping, and they require you to have a tracking number.
A Few Advantages Of JuveTress Revitalizing Hair Therapy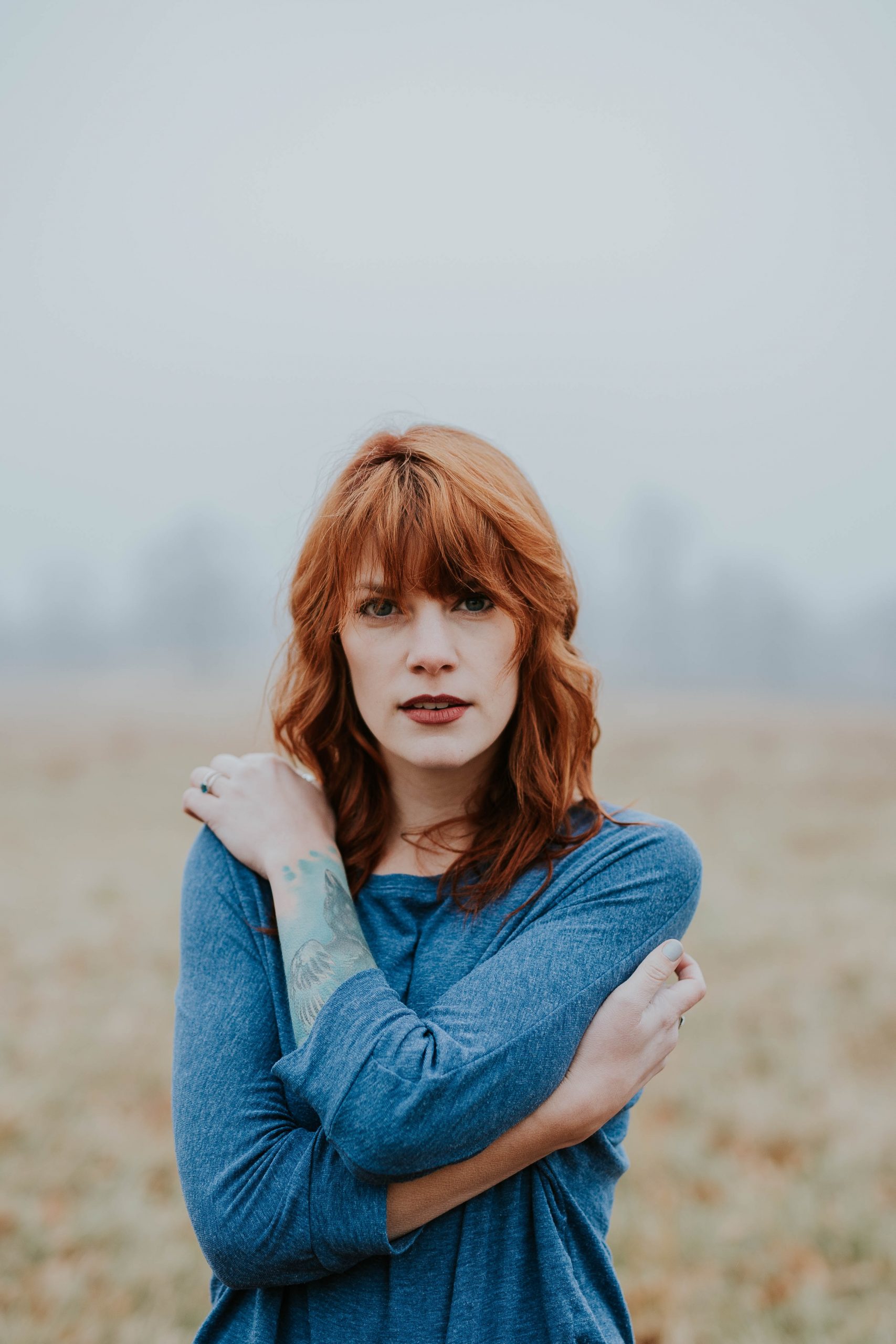 First, the JuveTress ingredients are obviously great ones. On top of that, many of these have been tested in clinical trials with good results. Redensyl is a common treatment for androgenetic alopecia (AGA), which is a disease that affects your hair, and it has been proven to activate your dormant hair follicles.
This same is true for the other JuveTress ingredients, many of which have proven beneficial effects. These ingredients have been developed by dermatologists specifically for hair loss. The average one month that it takes this hair therapy to work is also slightly less time than the average hair treatment takes before you can hope to see results.
Meanwhile, the JuveTress Revitalizing Hair Therapy also strengthens and thickens the hair around the area where you apply it. This helps all of your hair, not just the area of your scalp where you are applying it.
Using it is made fairly easy and straightforward, thanks to the applicator nozzle. The warranty is equally straightforward, and the 180 days JuveTress gives you is much longer than many other hair treatments and plenty long enough to start seeing results.
Finally, unlike some other hair therapy treatments that can have unpleasant smells, this treatment from JuveTress actually has a more moderate smell that is pleasant to some people.
A Few Disadvantages Of JuveTress Revitalizing Hair Therapy
As mentioned, JuveTress Revitalizing Hair Therapy is an expensive hair treatment option. While it may very well work better for you than treatments such as Minoxidil, it is debatable whether or not the price is worth the results.
Being a new product from a newer hair company, there are not a ton of reviews about JuveTress products yet. In addition, some of the reviews that are there are fake ones, making it hard to tell how well it truly worked for the average person using it.
Then, also, there is the slight possibility that it has not been around long enough to show if some of the synthetic ingredients have any unknown long-term effects. Though these synthetic ingredients are few, there are still present.
This means that JuveTress Revitalizing Hair Therapy is not a 100% natural product, especially not when it has added fragrance. The wheat germ extract in it makes this hair therapy product definitely one people with wheat sensitivities should avoid. Many people also try to avoid using soy products on any part of their skin as well.
It is also supposedly quite thick, which can make it difficult to apply evenly to your scalp. This is in addition to the greasy feeling that it can leave your hair with. While you do take a shower a few hours after using it, sometimes a normal shampoo cannot get rid of the excess oil.
If you experience this level of oily hair, you may need a different shampoo that is better at getting rid of extra oil. Using JuveTress Revitalizing Hair Therapy right before bed can also lead to an oily pillow. You need to wear a shower cap or put something in between your head and your pillow.
Pros
Blend of polyphenol-rich natural extracts that combat hair loss.

Leave-in hair serum designed for thinning, aging hair.

Quickly restore hair growth by saturating the scalp. 
Cons
Can leave your hair dry and scalp itchy.
Final Notes
All in all, JuveTress Revitalizing Hair Therapy is a good option for a hair therapy product. Other than the usual potential scalp sensitivities, you are not likely to have any negative effects to using this treatment.
Using this hair therapy is quite simple, though it is best used twice a day, every day. Use the nozzle tip to apply about a quarter-sized amount spread out over your whole scalp. Then, rub the JuveTress into your scalp for a few minutes.
After, you don't rinse it out of your hair. Apply the JuveTress Revitalizing Hair Therapy just before bed at night and at least a few hours before taking a shower in the morning if possible. The JuveTress site also suggests that you make sure to drink a full glass of water first thing when you wake up while you are using their product to stay hydrated.
Afterward, JuveTress also has a JuveTress Restorative Hair Conditioner that you can use to help your hair stay hydrated. This conditioner is not necessary, but it can be nice if you are already buying the other.
So maybe you should consider giving JuveTress Revitalizing Hair Therapy a try. Though pricy, it is often well worth the money you pay for it. This JuveTress product is far better than many of the other hair treatments out there.