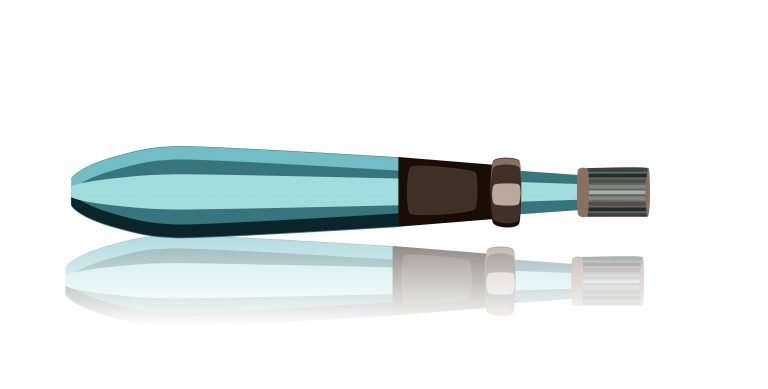 If you have heard about microneedling pens for hair loss and are looking into buying one for yourself, then you have likely also seen Dr. Pen microneedling pens. Dr. Pen is one of a handful of brands that sells this type of microneedling tool.
With the various microneedling brands out there, Dr. Pen is one that is noteworthy. In fact, it is a highly recommended brand for a few reasons. If you are serious about buying this hair loss treatment, you should go with a pen from Dr. Pen.
About Dr. Pen
Dr. Pen is a hair loss company that specializes in one thing and one thing only: microneedling pens. Other companies that focus on hair loss often offer a wide variety of tools and treatments. However, companies that do this are frequently not as focused on the quality of each individual product.
This may be because they know that they have other products to fall back on if one doesn't do well. It may also be because they are too busy expanding into other types of hair loss products. This is why companies like Dr. Pen stand out.
Because they specialize in only one very specific type of hair treatment, all of their energy is devoted to it. If their microneedling pens were to get poor reviews or to be of poor quality, their whole business would crash. This motivates Dr. Pen, and other single-product companies like them, to make quality products.
Because of this, Dr. Pen is constantly testing new ways to make their microneedling pens more effective. They use the latest in patented technology in this area, and use these in the newer pens that they come out with. Older versions are still available, but at a slightly lower price.
Some of the newer features that they have added to their microneedling pens include things like increased mobility. Their cartridges are equally up to date, making them easy to change out. Dr. Pen makes these cartridges in a special facility to ensure that they are perfectly sterile.
The Dr. Pen business is one that is based in the United States. All of their products are shipped from where they are in California so, no matter where in the United States you live, they assure you that it won't take long for your pen to arrive.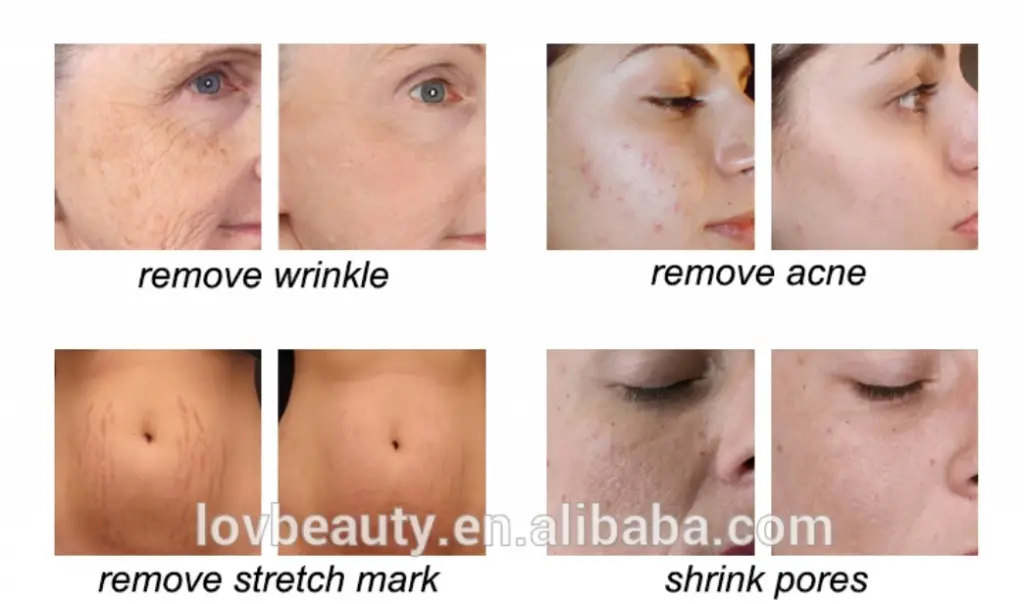 Which Dr. Pen Is Right For You?
Dr. Pen has five different microneedling pens that they offer, each of which has a number and letter designation. These are: a1, a6, a7, m5, and m8. Each of these has the same warranty, quality, and function, but are unique enough to be different products entirely.
The Different Options
In comparing these five options to each other, it is necessary to take a closer look at each one. The a1 microneedling pen is the first one that Dr. Pen came out with. This is their most basic model and is also the least expensive.
However, though basic, it has five different speeds, 8000-18000 RPM, and a long cord that is 2 meters long. The color of it is silver with black accenting and blue cartridges. Finally, the needle length can be adjusted between 0mm to 2.5mm.
The a6 model ties for being next in price. Though it has the exact same number of speeds, RPM, and needle adjustment link, it does have its differences. The main feature of the a6 model is the fact that it has a rechargeable battery instead of a cord. It also looks different, being almost entirely silver with just a little blue.
The a7 model is the most luxurious of the 'a' models, and the most expensive of them. Though it does still have the 2-meter length cord, it is the design and grip that is better. The five speeds and the needle adjustment of 0mm to 2.5mm are still the same, but the RPM is 12000-18000.
Next is the m5 model, which has the same cord, number of speeds, and needle adjustment length. However, the motor on this one has a 7000-13000 RPM and is their best model for beginners learning to microneedle. The coloring of this one is silver and gold, making it look quite classy too.
Finally, the m8 model is another cordless option. As their latest model, it has all of their newest features, including six speeds instead of five. The 8000-15000 RPM is also quite good, and the solid gray coloring looks sleek.
How To Choose
Obviously, it may be hard to choose which of these microneedling pens you want, but there are enough differences in them to consider. For simplicity and the least expensive option, the a1 model is likely the best one. If, on the other hand, you prefer getting the latest models, the m8 is clearly the one for you. For both the cost and performance the a6 pen is the best dermapen for hair loss.
If you feel the need for a cordless option, you should go with either the a6 or m8 options. Of course, if you have a preference in regards to color, that is up to you as well. All in all, however, any one of these microneedling pens could be just what you are looking for.
The Advantages Of Using A Dr. Pen

The Dr. Pen microneedling tools have many advantages that are unique to their brand. For starters, at their customer service, you can reach authentic aestheticians. These are people who are going to be able to tell you how to get the most out of your microneedling pen and can help you know how to use it properly.
One super convenient thing about the Dr. Pen microneedling tools is that you can buy replacement parts from them. This is not something that many microneedling brands offer, instead forcing you to buy a completely new pen.
Being able to simply replace one part is obviously cheaper than having to buy a whole new microneedling pen. Their warranty on their pens also can save you some money. It lasts for one full year and includes all parts and accessories.
In addition, they offer you upgrade options should you wish to trade in your current microneedling pen for a newer one when they come out with it. This trade-in option gives you a discount on the new pen. This works in much the same way that you might trade in your old car for a new one.
Even more than that, Dr. Pen offers a 100-day trial for new customers. This trial allows you to use your microneedling pen for a whole 100 days, which is over three months. If you are unsatisfied with your pen, you can get a refund or an exchange.
Finally, some of the features that Dr. Pen includes on their microneedling pens are extremely nice. The ability to go cordless, the interchangeable tips, and the adjustable needle length are things that not every microneedling tool is equipped with. The interchangeable tips, in particular, help prevent infection from using it on your scalp.
How To Use A Dr. Pen For Hair Loss
Using a Dr. Pen microneedling tool is very easy, and detailed instructions are provided when you buy it. Depending on the state of your hair, or lack thereof, you should always start by wetting your hair down. This helps make it easier for you to keep all of your hair out of the way while you microneedle your scalp.
Put the cartridge on the base, and adjust the needle length to where you want it. If uncertain about the length you want, you should start with shorter rather than longer. Start with one specific area of your scalp, and work your way side to side across that area.
Then, microneedle that same area over again, this time front to back, and then again by going diagonally. This results in you microneedling over the same area on your scalp three times, and the different angles will ensure that you don't miss a spot.
Once you have finished one section of your scalp, you can move on to another area of your scalp. It is generally easier to work your scalp in sections starting from the front of your hairline at your forehead. This should make your scalp look a little red and feel quite tender, but if it causes bleeding your needle length may be a little too long.
This microneedling process should not be used every day, even every other day being too often for most. Generally speaking, microneedling with your Dr. Pen tool should only be done about once per week. After each use of it, the needle should be removed and discarded, the new needle being put on it only when you are about to use it again so that it stays sterile.
Microneedling Pens For Hair Loss
If you are buying a microneedling pen, then you likely already know the benefits of microneedling. How it works is quite simple. It creates tiny tears in your skin that, when your body heals them, tends to heal everything around them as well.
What this healing means for your hair is simple. Any problem that might be causing you to lose it will heal as well, allowing your hair to grow again. More than that, the increase in circulation to your scalp as it heals will give new hair a growth boost.
At the end of the day, Dr. Pen tools are still microneedling tools. This means that it is still going to hurt a little when you use them. However, the great speed at which the Dr. Pen pens work, these will not hurt as much as other pens.
Like with all microneedling pens, you are also going to have to hold your arms up for a rather long time due to the small contact area with your scalp. Here, once again, the fast speed of the Dr. Pen tools means that microneedling your scalp can be done much more quickly.
However, there are situations in which microneedling, even with an excellent Dr. Pen tool, should not be attempted. Blood thinners, certain medical conditions, and other things are all serious enough to warrant talking to a doctor before you do something like microneedling.
Finally, existing scratches or injuries on your scalp should be gone around when you microneedle, if you microneedle at all. Still, for most people, microneedling can be greatly advantageous to both your hair and your skin in general.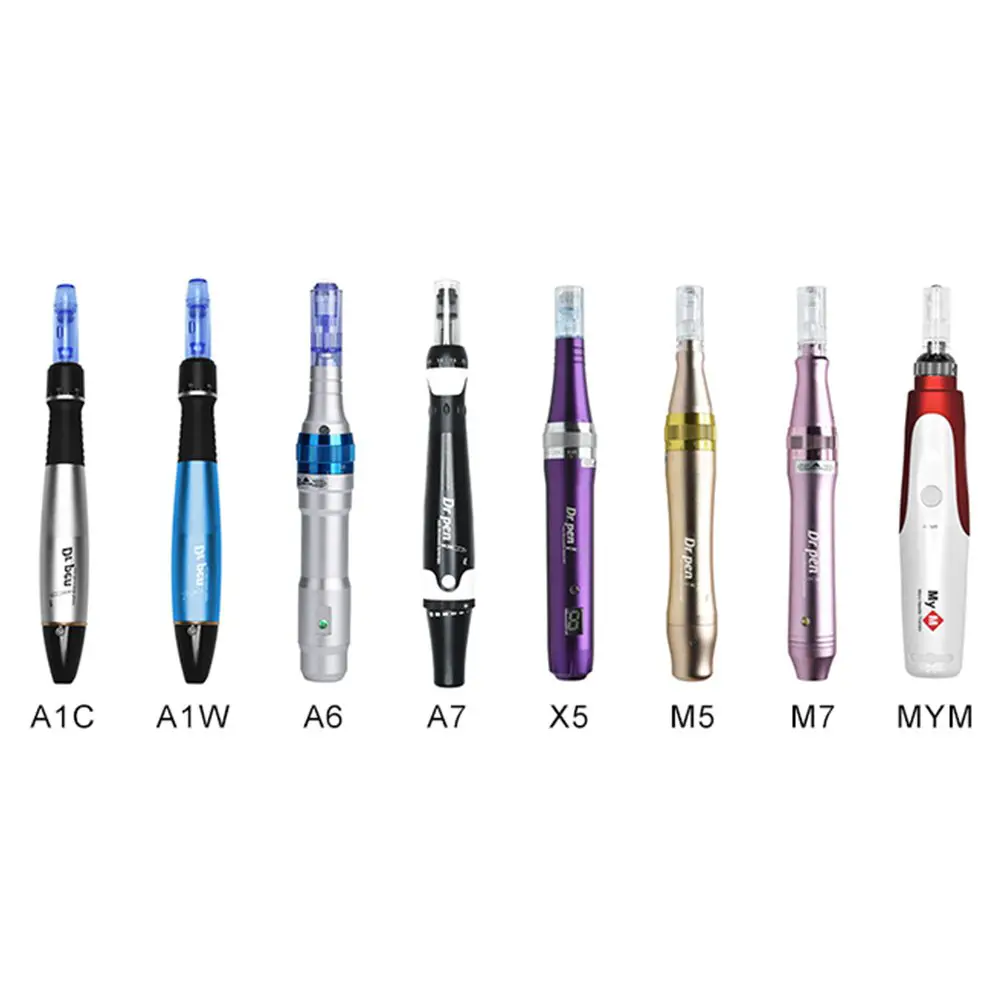 Final Thoughts
The Dr. Pen microneedling pens are undoubtedly some of the best on the market. These pens are easy to operate and can be used for much more than just hair loss. Dr. Pen recommends their pens for things like wrinkles, acne, scars, hyperpigmentation, age spots, and more.
You will get loads of use from your microneedling pen, whichever one you choose. Don't forget, the longer you wait to start treating your hair loss, the harder it will be to get your hair back. A microneedling pen like these can make a huge difference and costs you very little time.