Almond oil is making headlines for being a do-it-all ingredient! This oil contains so many elements and nutrients that have enabled it to earn its spot among top organic oils for hair.
Almond oil is high in magnesium, vitamin E, and omega-rich fatty acids; these compounds help provide moisture, shine and softness to the hair.
A hundred grams of almond oil has sixty international vitamin E units, which is equivalent to 200% of the recommended daily intake. 
Additionally, almond oil contains a small quantity of vitamin K and other minerals. Although these minerals are seen in smaller amounts, over time, you can see their contribution. 
Your hair primarily thrives off of almond oil's unsaturated fatty acids and vitamin E composition.
Let's take a look at some of the fantastic benefits almond oil brings to your hair.
Benefits of Almond Oil for Hair Growth
Below are some of the common benefits of almond oil for hair:
Almond Oil Treats Dandruff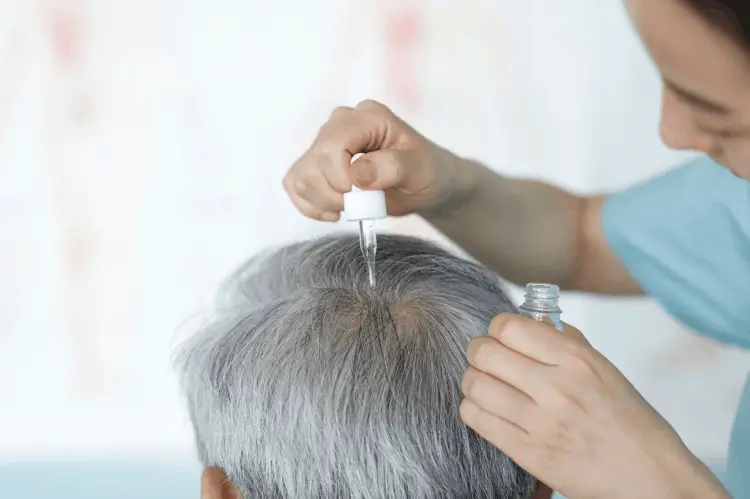 Dandruff occurs due to scalp dryness, using too much shampoo, not properly washing your hair or not washing your hair enough. Dandruff can also be caused by a human fungus, seborrhea dermatitis, scalp psoriasis<span data-preserver-spaces="true"> and allergies.
When dandruff builds up on the scalp, it blocks hair the follicles and reduces the amount of oxygen to the hair roots. When this happens, hair growth and hair health are compromised, and almond oil is off to the rescue.
When you apply almond oil to your scalp, it can help soften dandruff buildup, loosen dandruff hold, and makes it easy for dandruff to be washed off.
How to use almond oil to treat dandruff
Mix a reasonable amount of almond oil with one tablespoon of amla powder.

Stir until you reach a consistent texture.

Gentle massage the solution into your scalp.

Allow the oil to rest in your hair for one hour, and then wash it out with a mild shampoo.
Almond Oil Seals in Moisture
Almond oil is a light oil. Surprisingly, it is lighter than most other essential oils; this makes almond oil perfect to act as a leave-in product.
Due to its lightweight, almond oil does not weigh down your hair when applied. It maintains your hair's volume while locking in moisture and preventing dryness/breakage.
Almond Oil Treats Scalp Infections & Scalp Inflammation
Almond oil also contains many anti-inflammatory properties. These properties help reduces scalp inflammations and treats scalp infections.
Scalp infections are usually caused by hair products, environmental toxins, pollutants, heat and dust. Not only can these issues infecting the scalp, but they can hinder hair growth and overall health.
How to use almond oil to treat scalp infections and inflammation
Mix one tablespoon full of extra virgin olive oil to two tablespoons of almond oil. Once combined, add one teaspoon of essential oil (tea tree oil is recommended) and one tablespoon of honey.
Mix until thoroughly incorporated, and apply the solution to your scalp. Once the mixture has rested for 30 minutes, wash off using a mild shampoo.
Repeat this mask a couple of times for effective results.
Almond Oil Treats Hair Loss
If you are facing hair loss, there are some things you can do to remediate the issue! Almond oil treats hair loss by reducing its susceptibility to breakages during washing, combing and styling.
Thanks to its linoleic and oleic acids, almond oil can strengthen hair, even when applied in small amounts. Almond oil is also rich in zinc, magnesium and calcium, making it suitable for treating and preventing hair loss.
If you are facing a deficiency that is causing hair loss, almond oil can fill the haps. For example, alopecia is caused by zinc, magnesium and calcium deficiency. Therefore, almond oil is the knight in shining armor to people who suffer from hair loss and hair breakage! If you are skeptical, give it a try and see for yourself.
How to use almond oil to treat hair loss
Add and mix equal parts of almond oil, olive oil and castor oil. Gently massage the mixture into your scalp while your hair is damp.
Next, wrap your head in a warm towel. Warm your towel by heating some water, dipping the towel into it, squeezing out the excess water and covering your head with the towel. Allow your hair to rest for 30 minutes minimum, then wash it off using a mild shampoo.
Repeat this procedure two times per week for two months, which will treat hair breakage and split ends.
Almond Oil Softens Hair & Increases Hair Shine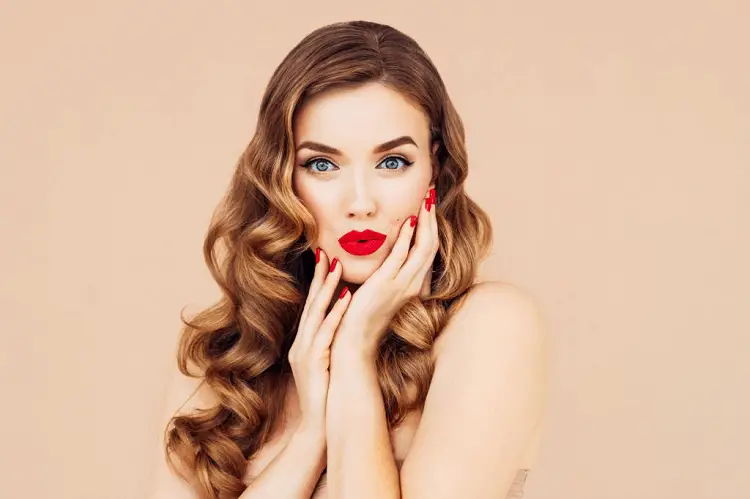 When used as an emollient, almond oil helps fill up gaps at the hair's cellular level. When these gaps are filled, your hair softens and makes it easier to comb through. Continuous use of almond oil gives hair a softer texture and increases its glossiness.
How to use almond oil to soften hair and increase hair shine
Add a reasonable amount of almond oil to one freshly mashed avocado.
Mix both ingredients thoroughly until they make a paste.
Apply the paste throughout your hair and allow it to rest for 60 minutes.
Wash off the paste with lukewarm water and a mild shampoo.
Almond Oil Strengthens Hair
Almond oil strengthens your hair using Vitamin E.
Vitamin E has an abundance of antioxidants that fight free radicals. These unstable atoms compromise the health and strength of your hair.
Additionally, vitamin E helps repair any damage caused by chemical toxins, environmental toxins, heat and dust.
How to use almond oil to strengthen hair
To strengthen your hair with almond oil, you would need herbal henna, lavender essential oil, one egg and almond oil.
Soak some herbal henna in water overnight. The next morning, add three tablespoons of almond oil, one egg, and two lavender oil drops. Mix thoroughly and allow it to rest for fifteen minutes before applying the mask.
Gentle massage the solution into your scalp, working down your hair, and allow it to sit for one hour. Finally, wash it off with a mild shampoo.
How to Use Almond Oil for Hair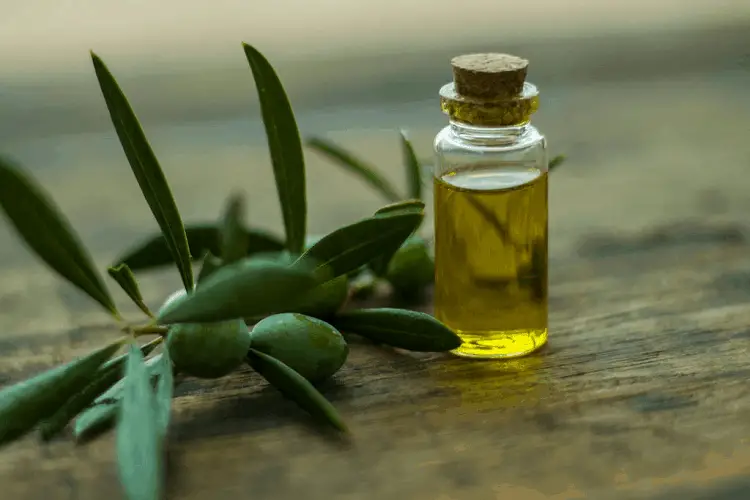 Use Almond Oil as a Pre-treatment
You can also use almond oil as a pre-treatment! This option is great if you are looking for something quick to do before washing your hair.
The goal of this treatment is to prevent loss of moisture while washing your hair. If you have light hair, which often has flyaways and forms waves, this option is for you!
Almond oil is a terrific pre-treatment when deep conditioners do not provide your hair with adequate moisture and flexibility. Almond oil, when used as pre-treatment, creates soft, flexible hair.
Use Almond Oil as a Pre-shampoo
If you want to improve your hair's shine and silkiness, try using almond oil as a pre-shampoo.
To use this method, part your hair in four to six manageable sections. Apply a few drops of almond oil to each section, and then work the oil from the root of your hair to the ends.
Cover your hair with a plastic bag or bonnet to allow the oil to warm and moisture. Allow the oil to sit on your hair for at least an hour before you rise it out via shampoo.
Use Almond Oil as Hot Oil Treatment
The term hot oil should not confuse you; it's actually warm oil. Doing a hot oil treatment helps improve circulation and stimulate hair growth.
Simply warm a small amount of almond oil up in the microwave, no longer than fifteen seconds; this will ensure that the oil is warm but not hot to the touch. 
Using your fingertips, gently massage the warm almond oil into your scalp. If you have a wide-tooth combo, this can help move the oil from your roots down to the ends. Cover your head with a plastic bag or bonnet once applied. Allow the oil to rest in your hair for 25 minutes before washing it out. 
Use Almond Oil as Part of Routine Hair Care
If you would like to incorporate almond oil into your hair care routine, this option is for you.
When your hair is damp, apply a leave-in conditioner, and then use a few almond oil drops. Warm the oil in your palms and work it from the ends of your hair upwards. It is best to avoid the root of your hair. Applying a leave-in conditioner helps this process, but it is not necessary. 
To determine which application method works for you, try both options and see how your hair feels after each technique. You wouldn't want to have your hair feeling weighed or greasy with excess oil.
Frequently Asked Questions about Almond Oil for Hair
How Do I Store Almond Oil?
Almond oil for hair is best stored in cool, dark places. When stored properly, this oil has a shelf life of approximately 12 months.
Which Type of Almond Oil is better? 
Almond oil is extracted either through the cold-press or heat method. Cold-pressed almond oil is better than heat-processed oil because the vitamins and nutrients present are preserved. However, there is a higher cost associated with cold-pressed almond oil versus heat-processed almond oil.
Are There Side Effects From Using Almond Oil For Hair? 
There are no side effects of using almond oil on your hair. However, if you are allergic to almond nuts, you may want to run a patch test before fully applying the oil.
Is Almond Oil Better Than Coconut Oil? 
Coconut oil and almond oil are excellent oils for your hair, but they serve very different purposes.
Almond oil works wonders for people with scalp conditions, dry hair and dull hair.
On the other hand, coconut oil works best for hair that has difficulty with protein retention. If your hair retains protein properly, you may not have to use coconut oil.
Although coconut oil is deemed the best oil for hair, everyone's hair is different. Research different oils and stick to whatever oil works for your hair type and hair needs.
How do I Make Hair Cream Using Almond Oil?
To make your own hair cream with almond oil, you will need the following ingredients:
Three tablespoons of almond oil
225 grams of Shea butter
A few drops of any essential oil of your choice
Directions
Put the Shea butter into a bowl, and whip the butter until it becomes creamy and soft; a hand mixer works great for this process.
Add three tablespoons of almond oil to the whipped shea butter. If you intend to make a larger quantity of cream, add more almond oil.
Finally, add a few drops of essential oil and mix until all of the ingredients are combined.
Pour the mixture into a clean container and use it at your desecration.
Conclusion
Before we conclude today's article, let's remember that almond oil does not just benefit the hair on your hair. Did you know that almond oil is beneficial to eyelashes as well? When you regularly apply almond oil to your lashes before sleeping, your lashes will grow longer, thicker and shinier.
When you are choosing almond oil, you will see two types: pure and blended. Please make sure you purchase pure almond oil, as it is free from any form of additives. These additives are intended for cooking, body moisturizer and other actives unnecessary for your hair. 
Blended almond oil is not usually as natural as pure almond oil; however, it contains other natural ingredients that can benefit the hair and body.
Regardless of your almond oil preferences, remember to only use a small quantity of almond oil at a time. A tiny drop of it goes a long way in nourishing your hair.
Before you start using almost oil for hair loss, be sure to check out the top 3 hair loss products of all time on and learn how to regrow thinning hair.