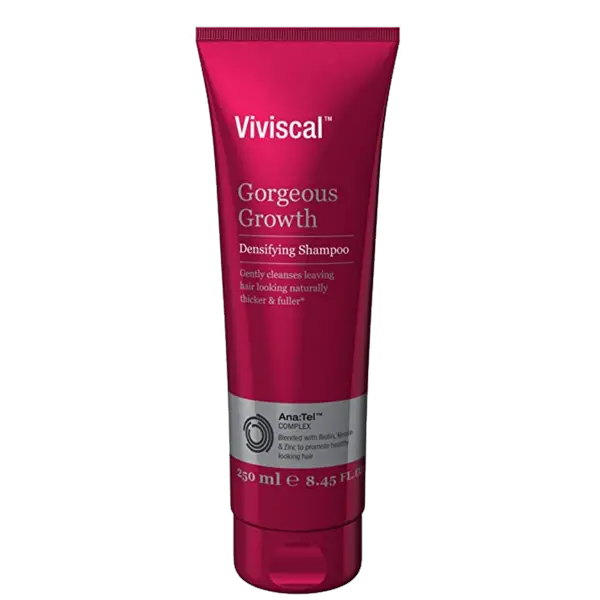 Shampoo and conditioner are products most people use nearly every day on their hair. These can make a huge difference on hair growth, often causing hair loss if it has ingredients that irritate your scalp. Therefore, studying what is in a shampoo or conditioner should always be done before you use it.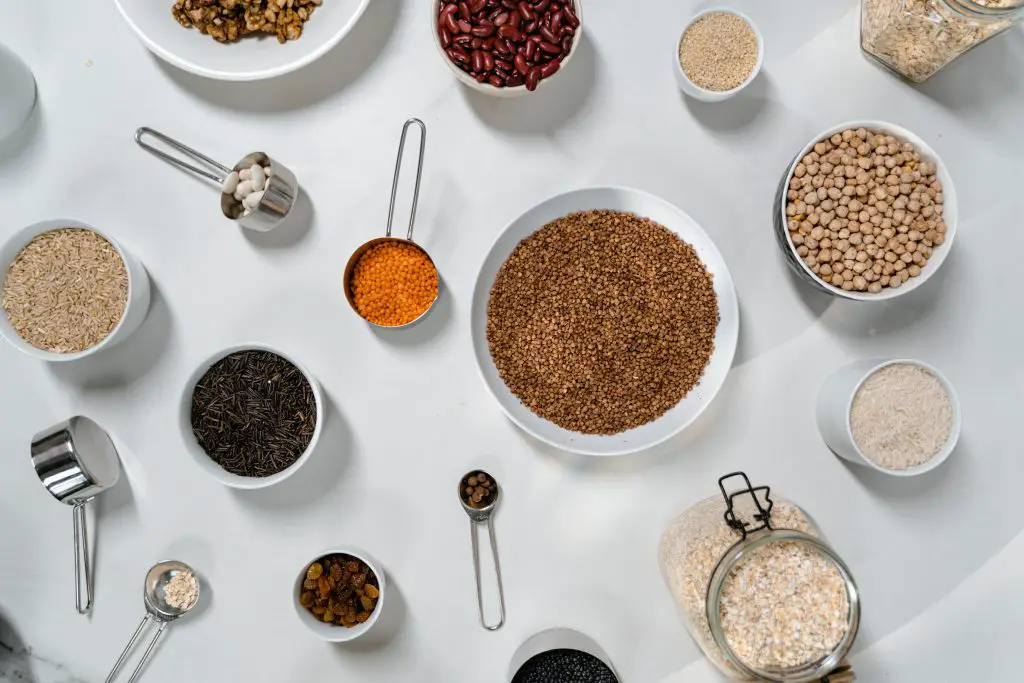 The Viviscal Ana:Tel Complex
Viviscal's most well-known ingredients are their AminoMar and Ana:Tel complexes. Unfortunately, Viviscal says almost nothing about their Ana:Tel complex, which is the only one of these two that in their shampoos.
There is no history that hints at what is in it, nowhere are the ingredients listed, and not even a hint on the label stating you might react to something in it.
The Ana:Tel complex is only mentioned in passing by Viviscal, which states that it is made of clinically tested ingredients from natural sources. It then gives one example: pea sprouts.
Surprisingly, though there are only a handful of articles about pea sprouts and their benefits for hair, there actually has been one study done on it and its effects on thinning hair. The study had less than thirty participants, but it was a mix of men and women and showed that it helped reduce the telogen phase.
As the telogen phase is the one where your hair rests without growing, this gives more time for the growing phase, letting your hair grow longer before the phase where your hair shedding happens. Unfortunately, Viviscal doesn't tell what the other ingredients are, but the pea sprouts are a promising one.
The Viviscal Shampoo Ingredients
Viviscal sells four different shampoos. These four are: Viviscal Gorgeous Growth Densifying Shampoo for their women's line, Viviscal Man Full Force Fortifying Shampoo, Viviscal Pro Thin To Thick, and Viviscal Professional Thin To Thick.
The shampoos all have biotin, whose benefits I go over in other articles. Biotin has benefits when used topically or internally, the direct application to your scalp allowing it to help your hair faster. Likewise, the pea extract is an ingredient in all the shampoos and was mentioned in the Ana:Tel section.
Ammonium Lauryl Sulfate
This is a chemical compound used for many things ranging from flame retardants to food additives. In a shampoo, this sulfate is used as a cleaning additive. One of this sulfate's other uses is as a pH balancer, which is also potentially good for your scalp.
Ammonium Lauryl Sulfate is one of the top ingredients in all but the Viviscal Professional shampoo, which has a different form of the same compound by the name of sodium laureth sulfate.
Cocamidopropyl Betaine
This is another chemical that is in all the Viviscal shampoos, and it is also a cleaner, though it has fewer other uses. As a cleanser, it is used in toothpastes, shampoos, disinfectants, etc. This chemical does have a little coconut in it, which prevents it from being as drying as sulfates are.
Glycerin
Glycerin is included in most of the Viviscal shampoos because it is a humectant. This means it locks moisture in, which is why it is used in hair and skin products. It also has many benefits like reducing acne, helping moisturize while also being good for oily skin and scalps, and it balances scalp pH.
Sodium Chloride
This is basically just salt, and it is used in shampoos, including all the Viviscal shampoos, as a thickening agent. It is good for reducing the oil of oily hair and not as beneficial for hair that is already dry.
Some people use salt on their hair to help with their dandruff, to exfoliate their scalps, and because it has minerals in it that hair needs.
Myristamide DIPA
This is something that supposedly helps cleaning as well, but I wasn't able to find out what it was made of, what other benefits it has, or anything else. However, it is also in most of Viviscal's shampoos.
Citric Acid
Citric acid is in all the Viviscal shampoos, and a lot of other hair products, because it lowers the pH levels. This both helps the health of your scalp and makes frizzy hair more manageable.
Sodium Benzoate
This type of salt is used in shampoos, other hair products, and skin products as a preservative. Though shampoo isn't eaten, it still needs a preservative to prevent the growth of molds or other bacteria.
Panthenol
Panthenol has two purposes and is in all the Viviscal shampoos. It is another moisturizer, and it is a provitamin for Vitamin B5, which means it goes into making that B vitamin. Panthenol may also improve elasticity.
Parfum (Fragrance)
This word on a label simply means that there is an unspecified scent or blend of scents used in something. It could be naturally sourced, or it could be chemical. Viviscal doesn't say which.
Hydrolyzed Keratin
Most hair growth enthusiasts know that keratin is great for hair, being a type of protein that goes into making each hair strand. Hydrolyzed keratin is simply a type of keratin that has already been partially broken down. This makes it easier for your hair to absorb.
Keratin of any type reduces frizz, brittleness, hair fall, and gives hair a protective barrier for everyday wear and tear. It also improves elasticity and makes your hair strands a little thicker, making your hair look fuller overall.
Related Reading
Hydroxypropyl Guar Hydroxypropyltrimonium Chloride
This long compound is a derivative of guar gum. It is used as a conditioning agent in both shampoos and conditioners to make hair feel smooth.
Polyquaternium-7
This chemical is present because of its antistatic characteristics, which is why it is used in a wide range of hair care products as well as things like laundry products.
Methoxy PE/PPG-7/3 Aminopropyl Dimethicone
Another chemical, this ingredient is another conditioning agent that I wasn't able to find anything else about.
Zinc PCA
As its name suggests, this is a type of zinc. Zinc PCA is a water-soluble form of it that is derived from PCA, which is the acronym for naturally occurring amino acid in skin. Zinc has a number of benefits, including helping your body synthesize the proteins that your hair needs.
Other benefits include zinc's help with bone health, its common use for assisting in recovery from respiratory infections, and its less common use for aiding diabetes treatments.
Disodium EDTA
This is in all the Viviscal shampoos for two reasons. Disodium EDTA is a chemical that makes it easier for the shampoo to be rinsed out of your hair when you are done. It also helps get rid of the calcium that might be in the water you are showering with if your well water is hard.
The Citrus Extracts
The Viviscal shampoos have a number of citrus ingredients in them. The Viviscal shampoo for women has the most of these, which are: lemon peel extract, mandarin orange fruit extract, bitter orange peel extract, orange peel extract, and limonene, which is a compound taken from citrus as well.
Viviscal Man has some of those as well as lime peel oil and sweet orange peel oil. The Viviscal Pro, meanwhile, has mandarin orange peel extract.
Lemon peel is the most documented and has far too many benefits to name when it is taken internally. Externally in the Viviscal shampoos, lemon peel extract can help with dandruff, encourage hair growth, prevent your hair from feeling waxy, and many other things.
As for the orange fruit, about half the sites show benefits for orange peel even when you specify 'fruit.' Still, orange fruit is commonly used to give your hair shine and bounce. Though it doesn't have as much Vitamin C as the peel does, it still has plenty of this plus some antioxidants that can help your scalp health.
Bitter orange peel and orange peel are from two slightly different plants. These citruses share many of the same benefits, but the bitter orange peel may have slightly better anti-inflammatory properties.
Phenoxyethanol
Phenoxyethanol is a chemical that has a number of different uses. It is a perfume fixative (which means it keeps the scent from fading), a preservative, and an insect repellant, surprisingly enough. Its most common use is to fight bacteria. In shampoo, this prevents bacteria from growing in it while it sits in your shower.
Camphor Bark Oil
Camphor bark isn't one of the most popular hair loss plants, but it is still popular enough to be commonly used for hair loss. It benefits hair growth in many ways, by reducing hair fall, fighting dandruff and fungal infections, improving circulation, and a few other things.
Lavender Oil
Still on the Viviscal ingredients that are in almost all their shampoos, lavender oil is on the label under its Latin name: Lavandula Hybrida. Most people associate lavender as something that is soothing, which is correct.
Lavender does more than soothe by reducing inflammation, helping circulation, and is antimicrobial, which keeps your scalp healthy. Though the lavender scent doesn't really come out in the Viviscal shampoos, it is a scent that most people find calming.
Nutmeg Kernel Oil
Nutmeg actually has many of the same benefits to your scalp as lavender does. It is antimicrobial, helps circulation, eases inflammation, and helps with dandruff. What is different about nutmeg is, instead of being soothing, it has antioxidants, makes hair shiny, and gives hair more volume and bounce. 
Patchouli Oil
The plant is not commonly used for hair growth, but it does have some properties that make it useful for fighting dandruff and getting rid of excess oil on your hair. It is actually a part of the mint family and, as such, helps a little with circulation, though not as much as the more popularized peppermint.
Potassium Sorbate
Potassium sorbate is actually a type of salt that has a few of the benefits of potassium. It is a common preservative in shampoos, lotions, and soaps. That is the only thing it is used for, and it has no other benefits I could find.
Coriander Seed Oil
This seed is antibacterial and antifungal, keeping your scalp healthy. It also can affect your hair follicle, making it bigger, which makes for a thicker hair strand. Coriander seeds are fairly fatty as well, moisturizing your hair.
Eucalyptus Globulus Leaf Oil
Studies done in 2005 and 2006 found that eucalyptus oil has antimicrobial and antibacterial properties. This plant is mostly used by people to help with circulation to stimulate hair follicles. There are a few unverified claims that eucalyptus also helps cleanse the blood, which would help follicles immensely should any free radicles or DHT be building up around them.
Litsea Cubeba Fruit Oil
I have never heard of this plant, nor is there much information about it. It is an evergreen native to the far east, where it is supposedly used as a sedative, antidepressant, and skin toner.
Clary Sage Extract
This ingredient is absent from the Viviscal Man shampoo but is in all the others. Clary sage is something that helps hormones, including reducing the stress hormones that can cause hair fall. It also boosts circulation, soothes dry scalps, and it has fairly high amounts of Vitamins A, B, C, potassium, and calcium.
Hydroxycitronellal
This chemical is a fragrance enhancer, also having a slight floral fragrance of its own. It has no health benefits, and it is actually considered toxic. Unfortunately, it is also in most of the Viviscal shampoos.
Hydrolyzed Vegetable Protein PG-Propyl & Hydrolyzed Wheat Protein
This protein is made from rice, but otherwise, there was no indication of what benefits or uses it has. It is only in the Viviscal Man shampoo. That is certainly what the hydrolyzed wheat protein in the Viviscal Pro shampoo does. It adds shine and fixes damaged hair strands to help prevent hair breakage and split ends, making your hair healthier.
Tocopheryl Acetate
Tocopheryl Acetate is a chemical compound also only in the Viviscal Man shampoo. It is technically a form of Vitamin E, though it doesn't have as many benefits. However, this chemical doesn't degrade as much under sunlight and other conditions, making it more protective of your hair.
Canarium Luzonicum Leaf Oil & Dipterocarpus Turbinatus Balsam Oil
Neither plant is well-known nor has any clinical evidence behind it. The first plant is native to the Philippines and is used as an essential oil for many medicinal purposes.
The main one is as an antihistamine, but other reported benefits include enhanced circulation, new skin and hair growth, better hydration, and that it prevents infections.
The second plant is from South China and is used traditionally for treating things like gonorrhea, leprosy, psoriasis, and skin diseases.
Juniperus Mexicana Wood Oil & Commiphora Erythrea Glabrescens Gum Oil
Both these two and the previous plants are only in the Viviscal Man. These two plants aren't well documented either. Juniper oil, according to folk medicines, can help with eczema, psoriasis, arthritis, circulation problems, lung health, and works as an insect repellent.
The other plant is one I wasn't able to find any information on at all other than the fact it is also called Opoponax oil.
Rosemary Leaf Oil
Rosemary has many benefits for hair growth, some of which have been proven. These include anti-inflammatory properties, its promotion of nerve growth, and its improvement of circulation by dilating the blood vessels.
Cinnamon Bark Oil
Cinnamon helps stimulate hair regrowth, prevents split ends, and reduces hair fall, according to research. Its antibacterial properties are also supposedly strong enough to make it a safe, non-chemical additive alternative that can be used to preserve products, though this has not been proven.
Vetiver Root Oil
Vetiver is another plant that has a ton of benefits, some of with are proven and some of which aren't. For hair growth, vetiver can help replenish your body's collagen, cleanse your scalp, gives hair shine, and is cooling.
The cooling effect makes it both anti-inflammatory and helps with sunburn and other things. Vetiver also is even more relaxing than lavender, able to help with stress relief too.
Ginger Root Oil
Ginger root is high in magnesium, potassium, phosphorus, and one or two other nutrients your hair needs. This root is more often used internally for nausea and stomach problems than it is for hair growth, though, so there aren't many other known benefits of ginger for hair growth.
Linalool
This is a molecule pair that is used in shampoos for a few things. It reportedly smells slightly floral, boosts the fragrance of the shampoo, repels insects, is relaxing and helpful for destressing, and is anti-inflammatory.
Soluble Collagen
Normal collagen is hard for your body to absorb sometimes. Soluble collagen is easier for your hair to absorb, provides antioxidants and amino acids, and helps build new hairs.
Collagen makes a large part of the cells that your hair follicle uses to make your hair and is one of the most popular hair growth ingredients in all types of hair products.
Leuconostoc/Radish Root Ferment Filtrate
This radish root fermented by a specific bacteria is a newer ingredient and is used in skin and hair products as an alternative to harmful paraben preservatives. It also moisturizes and benefits your hair by being antimicrobial and antifunal.
The Viviscal Conditioner Ingredients
Viviscal has two conditioners, one for their women's line and the other for their Viviscal Pro line. Many of the conditioner ingredients are the same as the ones in the shampoo.
Some of these are citric acid, hydrolyzed wheat protein, phenoxyethanol, hydrolyzed keratin, panthenol, parfum, zinc PCA, lemon peel extract, mandarin orange fruit extract, camphor, coriander, nutmeg, clary sage, and more. There are a few ingredients only in the Viviscal conditioners, so these I will go over with you.
Cetostearyl Alcohol
This fatty alcohol is something that is in conditioner to help it have a creamy consistency. It can sometimes be derived from coconut, or it can be made in a lab. Whatever its source, it may also soften your hair and skin.
Stearamidopropyl Dimethylamine
This next chemical compound is most often found in conditioners. It is antistatic and an emulsifier, which means it helps the oil and water ingredients blend together properly.
Cetrimonium Chloride
This chemical is one included in conditioners for two reasons. First, it is anti-static, helping prevent frizzy hair. Second, it is a preservative.
Ceteareth-25
Ceteareths 20 through 40 are all of a chemical that helps everything dissolve in the conditioner. It has no purpose besides that which I could find.
Final Thoughts
Viviscal has other products, including hair fiber, a hair loss supplement, and an elixir. Most of the ingredients of those are ones that I just covered here in the Viviscal shampoo.
As you've seen, Viviscal has some ingredients that are great for hair growth. However, it also has lots of chemicals in it, especially in the shampoo and conditioner. Some of these chemicals are ones you may try to avoid in your hair care products.
Hopefully, this in-depth Viviscal review of their ingredients will teach you something you didn't know. If you were on the fence about Viviscal before, maybe reading the ingredients will help you decide.