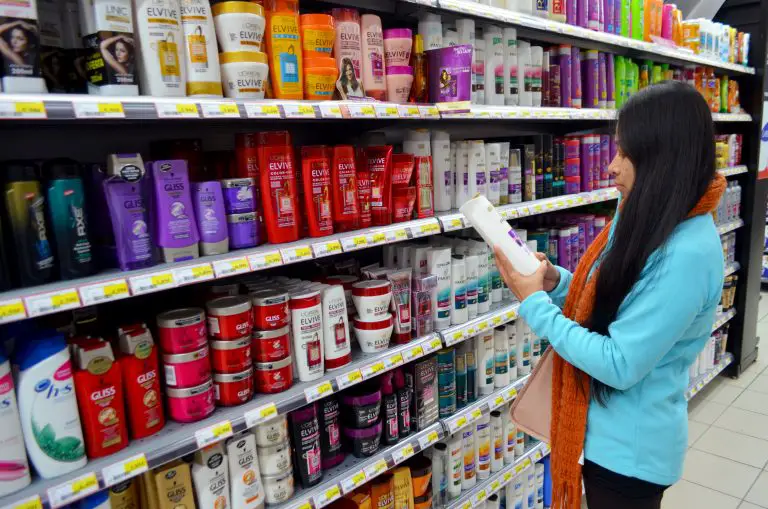 Groh Hair, instead of being one product, is actually a set of three different hair products. The goal of this set is to stimulate hair growth, even where you may have lost your hair, and to also make your hair healthier in every way.
These three hair products are: a supplement, a shampoo, and a conditioner. These three Groh products complement each other nicely and are made as a set, though you can buy these individually if you want to.
The Groh Company
The Groh brand has been around for a while, and it is fairly well-known in the beauty industry. This is true of hair care and skincare products. Groh is a family-owned business that sells most of its products through salons.
When it comes to making their products, the Groh company only uses the best. There are no filler ingredients or harmful chemicals used in their products. This means no parabens, sulfates, petrochemicals, GMOs, petroleum, or artificial colors.
Groh also does not do any animal testing with their products and makes certain that all of their hair products are completely color-safe. If you are unsatisfied for any reason with your purchase of Groh products, you can return what you go within 30 days of purchase.
Also, if the results of your Groh products are not what you were hoping for, Groh offers an unconditional 30-day money-back guarantee. This is usually enough time using Groh hair products to know if they are going to work for you or not.
The Groh Hair Growth Boost Supplement
The first part of the 3-step set is the daily supplement. Groh's Daily Hair Boost supplement gives you the nutritional support you need for your cellular functions. This aids in thickening your hair, giving you a healthier scalp, and giving your hair shine.
It features a bio-nutrient dense formula with Ergothioneine as its main ingredient. The goal of the other ingredients is to give you all of the essential building blocks that you need for your hair. Groh does this by including a blend of six different mushrooms.
Each of these mushrooms has been proven to be good for your health and covers all of the things your hair needs. In fact, inside the capsule there are only seven ingredients: the Ergothioneine and the six mushrooms.
As for the capsule that these ingredients are in, it is just as healthy as the rest of it. There are only two ingredients in the Groh capsule. Purified water is the first, and the other is something called Hydroxypropylmethylcellulose (HPMC).
HPMC is made from vegetable cellulose and is 100% natural. Many capsules have things like by-products, starches, or gelatin. However, those common capsule ingredients are not very healthy for you. Instead, this vegetable cellulose is made from either pine or poplar, both of which are good for you.
There are 60 of these capsules in every bottle of Groh Hair Growth Boost Supplement, which is enough of the Groh supplement to last you a whole month. This supplement is suitable for any age or gender to take, with nothing in it that would hurt someone even as young as a kid.
Read also: Actiiv Shampoo Reviews
Groh Supplement Advantages
Ergothioneine, this vitamin's key ingredient, is an antioxidant. Like most antioxidants, this one helps fight against free radicals to keep you healthy in every way. The fact that this supplement has more than just vitamins in it means that you are getting so much more.
These mushrooms have various other benefits that range from promoting detoxification to reducing inflammation and boosting your energy levels. Both the mushrooms and the antioxidant boost your immune system too.
All in all, this Groh supplement helps your nail growth and your skin in addition to your hair. Whether or not you want to get fuller or thicker hair, this Groh supplement is a great supplement for anyone to take. The fact that it, like all Groh products, is free of any chemicals and unwanted ingredients is the icing on the cake.
Related Reading
Groh Supplement Disadvantages
While this Groh supplement has many advantages, it does have a couple of disadvantages as well. For starters, this supplement is quite expensive. While the average supplement costs around a dollar a day or less, Groh's Hair Growth Boost Supplement costs nearly twice that amount.
This is in part because mushrooms themselves are fairly expensive, but it still does not help the price any. What makes this price even worse is that the dosage is 2 to 4 pills per day. If you take two of these supplement pills per day, the bottle will last you one month.
However, taking four pills a day will obviously cut that time in half. If you want faster results, you may wish to take the four pills per day. This will make the Groh supplement that much more expensive, and you will have to buy more than one bottle of it per month.
Pros
Groh gets into your roots to treat hair loss.

Formula composed to treat thinning hair or receding hairlines.

Stimulates healthy hair, skin and nails. 
Cons
It can take some time to see results. 
The Groh Restorative Shampoo
The shampoo from Groh helps thicken your hair by cleansing the roots, allowing your thinner strands of hair to come out thicker again. Like the name of this shampoo suggests, it is made to be restorative to help even dormant follicles grow healthy hair.
This shampoo does this by using the Groh's own unique Ergo Groh mushroom complex. This complex contains a blend of natural micro-nutrients and essential antioxidants that are great for your hair. Other ingredients in Groh's Restorative Shampoo serve more to protect your hair from future damage.
This includes the damage that your hair can get from using heat to style your hair. To get the most from your Groh shampoo, you should use it in the morning with your shower before you use heat to style your hair.
It is the amino acids, beta-glucans, and polyphenols that help prevent this damage while also working to stimulate cell division to help your hair grow faster. Like their supplement, the Groh shampoo also has various mushrooms in it.
You use this Groh Restorative Shampoo is used just like usual shampoo by simply applying a small amount to your damp hair and then rubbing it in well to lather it up before rinsing it out.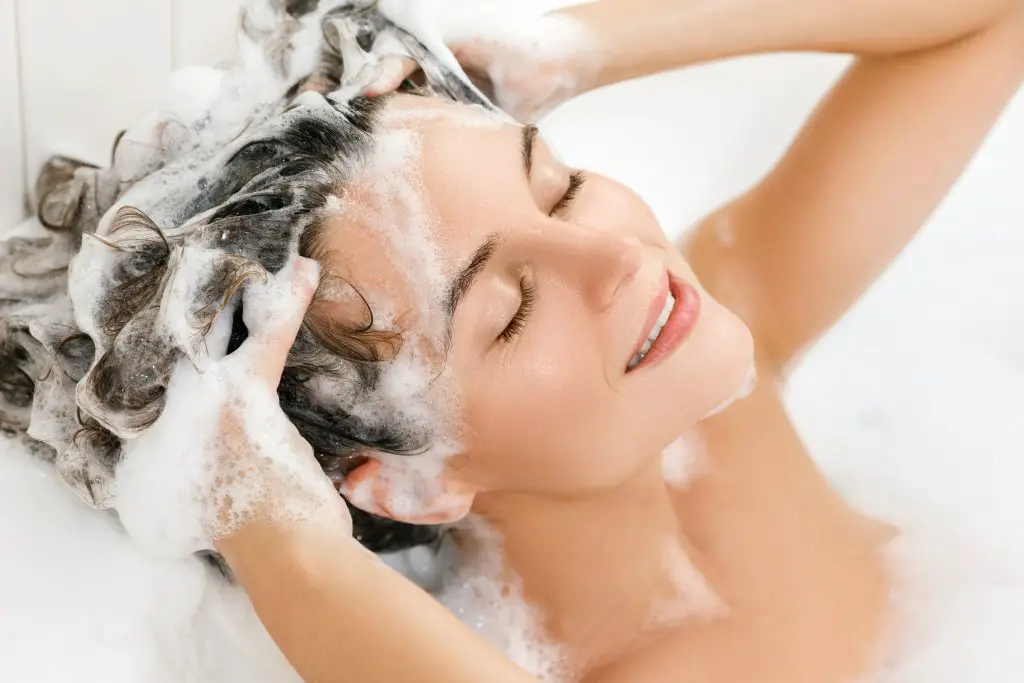 Groh Shampoo Advantages
Perhaps the best feature of this Groh shampoo is how cleansing it is. It removes the buildup of toxins and pollutants from around your hair follicles. This detoxing is good for your hair, but it is also good for your body in general to get those things out of your system.
Another benefit of this shampoo is that it can help regulate the amount of oil that your hair makes. So, whether your scalp is too oily or too dry, this shampoo is able to help you. Aloe juice, peppermint extract, yucca extract, and the other plants in it are great for you too.
All of this is without the presence of parabens, sulfates, or GMOs. The peppermint and other plants in it help give it a pleasant smell. There are so many benefits of this shampoo thanks to the great ingredients that are in it.
Groh Shampoo Disadvantages
Like the supplement, the Groh shampoo is a bit more expensive than other shampoos. If you have a lot of hair, this price may feel like a little much to clean your hair. There are certainly other shampoos that you can get cheaper than this one.
In spite of all the things Groh doesn't use in its products, this shampoo still has a few things that you don't want in it. The sodium may dry out your hair, and the wheat protein in it means that this should be avoided by anyone who has a known wheat allergy.
This Groh shampoo also has glycerin and a synthetic fragrance. While glycerin is fine for most people, synthetic fragrances are something that should be avoided wherever possible.
The Groh Replenishing Hair Growth Conditioner
The Groh Replenishing Hair Growth Conditioner is the last of the three products in the Groh hair treatment for hair loss. This conditioner is made to be light on your hair so that it does not weigh your hair down.
Like the other Groh hair products, it helps your hair grow thicker. This conditioner for Groh focuses on boosting your hair volume and helping the texture of your hair. What is more, this Groh hair conditioner has a special ErgoD2 formula in it.
This formula helps the other ingredients work their way deeply into your hair strands. The result is hair that is more elastic and which, therefore, breaks less and has fewer split ends. Like with the Groh shampoo, the conditioner also offers your hair protection should you use heat to style your hair.
Some of these ingredients are aloe juice, shea butter, jojoba seed oil, and Vitamin E. Each of these ingredients in the Groh conditioner is great for your hair in more than one way.
However, the Groh conditioner takes this protection a step further by protecting your hair from the bleaching in coloring products. This is while still being safe to use on colored hair and if you want to color your hair.
Groh Conditioner Advantages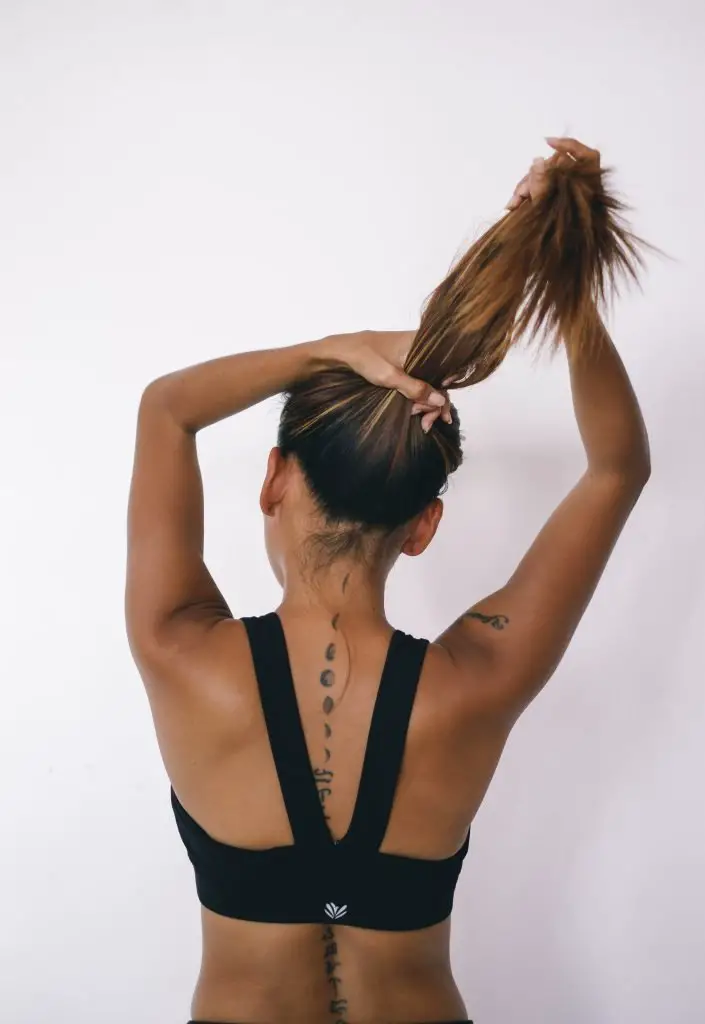 The Groh conditioner helping with your hair's elasticity will not only result in fewer breaks, but it also helps your hair become silkier and shinier. If you think about it, split ends can make your hair look and feel more ragged.
Thanks to the mushrooms and other ingredients, there are also plenty of antioxidants in this shampoo. The ingredients in Groh's Replenishing Hair Growth Conditioner are also anti-inflammatory for both your hair cuticles and your scalp itself.
In order to get these advantages, you only have to use this conditioner two or three times per week. This helps the Groh conditioner to last you longer and saves you a bit of money while helping your shower routine be as quick as possible.
You use the Groh conditioner the same way that you use any other conditioner. After rinsing the Groh shampoo out of your hair, apply this Groh conditioner to your hair from root to tip. Groh recommends for you to leave their shampoo in your hair for a few minutes before rinsing it out.
Finally, another important advantage of the Groh shampoo it that it, like the other Groh products, is free of any parabens, sulfates, GMOs, and petrochemicals. The absence of these is something that you always want to look for in your hair products.
Groh Conditioner Disadvantages
It is a good thing that the Groh conditioner only has to be used a couple of times a week, because it is just as expensive as the other Groh products are. In fact, just buying the Groh conditioner alone without the other products can seem a little pricy.
Also, while most of the ingredients in the Groh conditioner are good, there are, once again, a few that you may wish weren't present. There is a type of chloride, alcohol, and a synthetic fragrance. For those with wheat allergies, Hydrolyzed Wheat Protein may also be a problem.
The Three Groh Products Together
While you can use any of these Groh products by itself, it is far better to use all three of these in combination with each other. Doing so allows the vitamins to compliment the shampoo and conditioner, and you can then get the most out of each of them.
Groh also has a hair serum that you can use in addition to these three products. While this fights hair loss on multiple fronts, buying all three of these Groh products can be quite expensive. This is especially true since each individual product is rather expensive all on its own.
However, it is equally true that each Groh product is good for you all on its own as well. True, this is only if you don't have a wheat allergy. There are also a few ingredients that could very well have been left out too.
All in all, if the price is not too high for you, then these Groh products may be worth getting for your hair. There are some better products that you can get for cheaper, but those do not have as many antioxidants and the benefits of the mushrooms that are in these Groh products.
Be sure to check out the top 3 thinning hair products of all time!