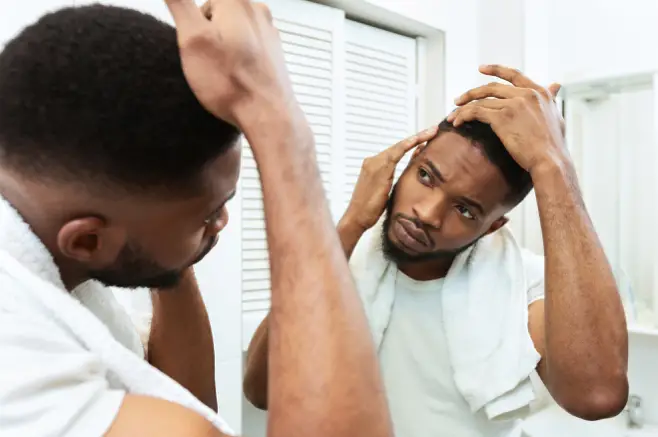 Losing your hair can quite possibly be one of the most frustrating parts of growing old. It not only affects your personal appearance but can also take a toll on your self-esteem and overall self-confidence. Unfortunately, hair loss does not only happen to "old" people. Hair loss, especially in men, can occur as early as 20 years old.
Lucky for you, the hair loss industry is utilizing technology to its full capacity. Specifically, technology that uses low level light therapy to assist in hair regrowth on the scalps of men and women. Medical professionals all around the world are turning towards these incredible medical devices to help their patients combat hair loss.
In this article we are going to explain how these laser hair growth caps are used to reverse/stop hair thinning. But first, in order to understand how these devices work, you need to be aware of two other important concepts. These include the hair growth cycle and some background information on low level light therapy. Follow along below to learn more!
Human Hair Growth Cycle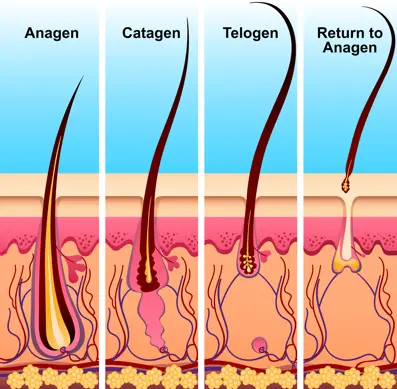 There are 3 stages in the hair growth cycle. These stages consist of the anagen, catagen, and telogen phase. Each one has its own sole proprietary purpose ranging from hair growth to shedding.
The anagen phase is better known as the growth phase. In this stage, the cells in the hair follicles divide, creating new hair growth. Hair stays in this stage for the longest period of time of all three phases. In this phase, hair can grow 18-30 inches.
The second stage of hair growth is described as the catagen phase. This stage of the hair cycle is the shortest, lasting an average of 2-3 weeks. In this transition phase, hair stops growing and detaches itself from the blood supply.
Finally, hair moves to the third and final stage, known as the telogen phase. This stage begins as a resting period for the hair while it rests in the scalp and waits for new hair to take its place. Hair stays in the telogen phase for a period of around 3 months. At this time, the old hair follicles will shed or fall out and will be replaced by new hair cells. Don't be alarmed, as this is part of the natural process.
Low Level Light Therapy Technology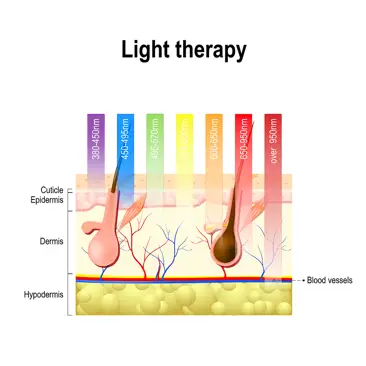 Low level light therapy can also be interchanged with low level laser therapy and abbreviated as LLLT. This therapy has been around since the 1960's and has been a prime focus in the medical industry for several years. Published studies like this one have proven that this therapy is beneficial to hair growth. This light therapy utilizes photons in the light, which penetrate the tissue of the skin. For example, in hair loss patients, the light therapy penetrates the scalp tissues and absorbs the weakened cells. By doing this, the cells are encouraged to regrow in the problematic area because of the increased blood flow to the tissue.
The use of low level light therapy is non-invasive and involves no chemicals. This is one of the many reasons that scientists and medical professionals argue that it is a much better alternative than the invasive/surgical treatments available.
Related Reading
Laser Caps
After our research and looking at laser cap customer reviews, we were able to choose the best laser cap of this year. Our research showed that caps containing the most laser diodes and companies with the best customer service were the customers top choice.
Best Laser Cap of 2022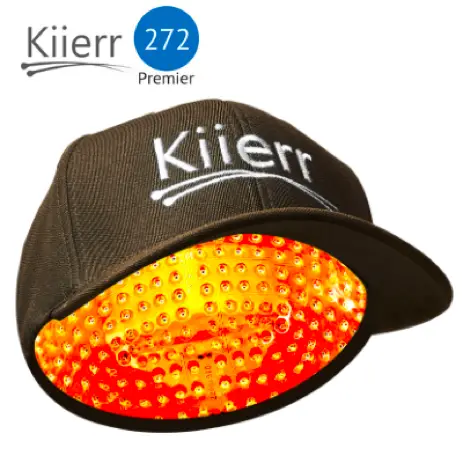 The best laser hair growth cap on the 2022market is the Kiierr laser cap. Kiierr's caps are FDA-cleared and proven to be safe and effective to use for individuals 18 and older. This completely affordable, portable, and high-tech device has been clinically validated to regrow hair on the scalps of men and women.
The laser caps for hair growth consist of 148 or 272 medical grade laser diodes. There are no LEDs used in the caps (LEDs have been proven to be less effective when treating hair loss). The medical grade laser diodes emit the low level light therapy from the cap to stimulate the hair follicles on the scalp. This is done through an increase of blood flow resulting from the laser light penetrating the skin tissue on the head. From here, new cells are generated in the hair follicles to create new growth in the problematic areas.
One of the best features of these caps is that you feel absolutely no pain. This method of treatment is non-invasive and involves no chemicals to redeem results. You can feel confident that your health will not be jeopardized when wearing the laser cap.
The caps are to be worn every other day for only 30-minutes! You can complete your treatment therapy at any time during the day that works best for you. The laser caps are designed to be hands-free so that you can use the cap while completing other tasks. The convenience of these products can't be beat! Not to mention that new hair growth can be seen in just a matter of months!
Laser Cap Before and After Results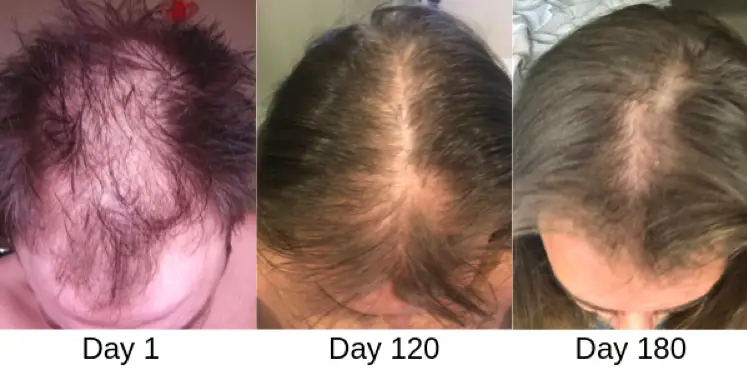 As mentioned previously, hair growth can be seen just months after beginning treatment and using the laser cap religiously every other day. Hair growth will also depend on the laser cap that you purchase and how many medical grade laser diodes that it contains. When looking at Kiierr's caps, their 272Premier laser cap contains 272 medical grade laser diodes versus their 148Pro which contains 148 diodes. As you can imagine, you will see maximized results in a shorter amount of time if you purchase the 272Premier laser cap. It contains approximately 124 more laser diodes than the 148Pro cap. This provides extra scalp coverage and stimulation to regrow those hair follicles in the problematic areas at a faster rate.
Laser cap results also come from hair growth supplements that are consumed throughout the treatment journey. LLLT certainly stimulates the scalp for growth, but if you are deficient in certain vitamins and minerals, your hair will not grow to its full potential. With this being said, it is important to incorporate supplements into your everyday routine to ensure your hair has all of the top treatment options working together to encourage growth.
Summary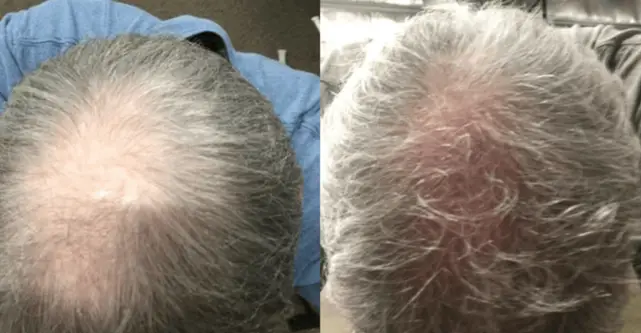 Hair loss is an awful part of life to go through. Thankfully, there are now solutions out there that will help you reverse/slow down this process! If you or someone you know is experiencing hair loss and thinning, Kiierr laser caps could be your way out. Get ahead of your hair loss, don't wait until you are staring at a bald head in the mirror. Hair growth has never been this easy!