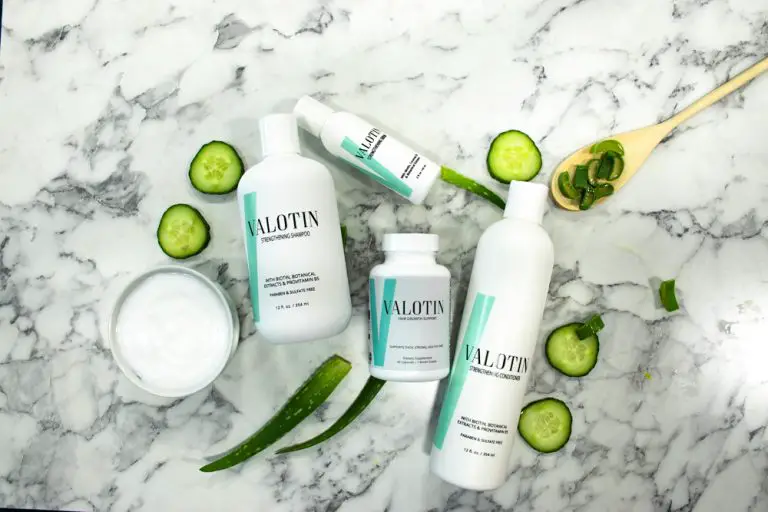 Valotin is one of those hair companies that you may or may not have heard about. However, Valotin is definitely a brand that you should look at for your hair loss products. They have a good history, great products, and some really nice features.
The Brand Behind Valotin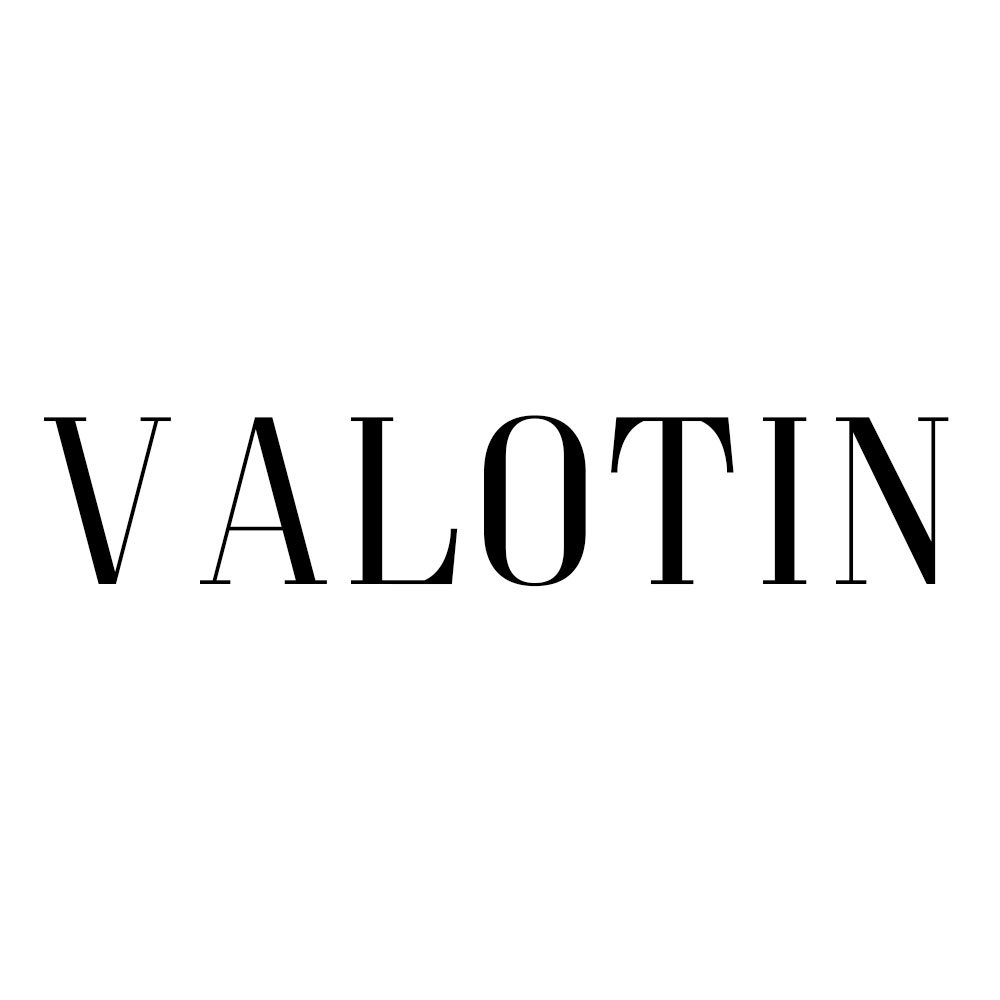 If you look up the Valotin brand, you will not find much information on them or how they got started. This is because Valotin is actually simply a side brand of a more established company called Vita Balance. This side brand focuses exclusively on hair products, while Vita Balance has a wider variety of other products that they offer.
In fact, Vita Balance is the parent company behind over 30 different brands that cover products for all aspects of your day-to-day life. Most of these, like Vita Balance itself, are all cantered in North America. The Vita Balance brand and the Valotin brand both share the same mission, of which there are three parts.
First comes quality. Valotin, like its parent company, is passionate about the benefits that come from natural products. The philosophy that this brand keeps in mind is that Mother Nature knows best. To this effect, they sometimes go to extreme measures to ensure that they get only the finest ingredients.
These are only sourced from reputable suppliers and combined in FDA-approved registered facilities and according to GMP guidelines. Then, Valotin is also concerned about integrity and innovation. They and their staff are wholly committed to providing you with quality products that don't hide things from you.
Valotin also researches and pays attention to the latest international studies so that they can constantly review and improve their formulas. All in all, the Valotin brand is one that you can get behind and feel good about doing so.
They want you to invest in your overall wellbeing, and part of that is helping you look well. A large part of how you look is determined by the health of your hair, so the products that Valotin offers are formulated to help your hair grow better.
The Valotin Products
Valotin has a few different products that you can use for your hair. These come in a range of different forms so that you can get the hair products that best fit your schedule. Whether your hair is dyed, natural, straight, or curly, Valotin has a product that you can use for your hair.
There are four main products that they offer: Valotin Strengthening Shampoo, Valotin Strengthening Conditioner, Valotin Hair Growth Support Supplement, and Valotin Strengthening Serum. As you might guess from the product names, these focus primarily on strengthening your hair to prevent breakage.
The Valotin Strengthening Shampoo is one of the most popular products that they make. Its primary function for your hair is to both cleanse your hair and make it stronger by enriching it. Unlike most hair loss shampoos, you do not even have to let it sit in your hair; just lather and rinse like a normal shampoo.
Where the shampoo tries to cleanse and strengthen, the Valotin Strengthening Conditioner works on repair. It also does a fantastic job of complimenting the shampoo that it goes with. You can use these two together or individually.
This serum from Valotin is focused on keeping your hair both moist and strong. Often your hair can break and get split ends due to being dried out. This reduces the dryness, making your hair shiny without being oily.
This supplement from Valotin is a pill that is high in nutrients that support your hair. The concoction of botanical extracts and minerals certainly has a lot going for them. You also don't take a ton of them, with only one pill twice a day with meals being all you need.
Pros
Nourishing, natural hair loss formula.

Holistic approach to long, healthy hair. 

Promotes thick hair and baby hair growth. 
Cons
Known for hair strength versus total regrowth. 
The Advantages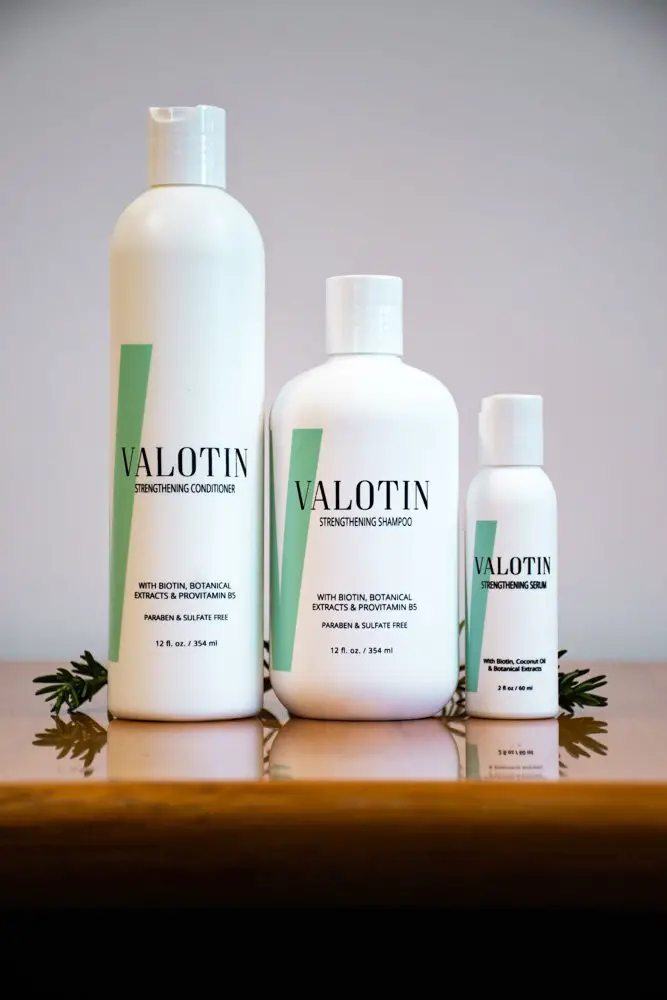 There are countless advantages to buying Valotin products. Some of these advantages are obvious, but there may be a few that you haven't thought about.
The fact that Valotin is a brand that deals exclusively with hair growth products is an advantage all on its own. After all, companies with split focuses do not always do as well as ones that only have one line of products. This is because their resources tend to be stretched in too many directions.
Easy To Buy
Valotin products are very simple to purchase. You can do so directly from their website, or you can buy them from other sites and even some stores. However, very few places other than the main site sell Valotin products, so it will be hard to find elsewhere.
However, in terms of price, Valotin products are well within the range of being average. They are neither more expensive nor cheaper than most of the other hair loss products that you can find. Valotin does have some ways that let you save money on the products that they offer.
Thanks to various deals that Valotin offers, it can be cheaper than other products. Valotin has deals for special holidays and for other occasions that you can watch for. They also bundle up their products so that you can both save money and get eh various products that you want.
On the other end, Valotin products are easy to return for a refund. You have the option to do this for 30 days, and in some cases they will even pay for your return shipping. Not many companies besides Valotin will do this at all so, on the occasions that they do this, you can definitely save money.
The Valotin Price Match
But Valotin also has another amazing feature that can help you save even more. This feature is a price match promise, which is not something that almost any other hair companies offer. This is where Valotin offers to match the online price of any other store that sells their products.
There are a couple steps you have to take to get this price match, but this can save you even more money. First, you have to contact the Valotin customer support and give them a link to the website which shows the product you want to buy and the price that you want them to match. This allows them to verify the requested price.
There are certain criteria that the other website has to meet. These are:
The product has to be new. Used or resold products do not count.
The other site still has to be in stock of what you want to buy.
Temporary sales on another site don't count, and their site must have been selling for at least three months.
You cannot use this price match in combination with any other sale or discount.
If the price on the other site meets these criteria, they will give you a voucher code to use. You have to get the voucher before you submit your order for the products that you want. Also, this voucher has an expiration of 7 days from when it was issued.
The Ingredients
The ingredients that Valotin uses and does not use in their products are definitely what you want your hair products to be like and include no parabens or sulfates. Almost all of them are plants and vitamins that you have likely already heard about as being good for hair.
Some of the best ingredients are used in almost all of the different Valotin products, or at least in more than one. Vitamin A is one example, being included to help moisturize hair and to prevent it from becoming brittle. There is also some slight evidence that it might activate your follicles to cause hair growth.
Aloe Vera is also a fairly common ingredient in hair products for a variety of reasons. This is because this plant is good for things like hair loss, split hair endings, dandruff, and more. Green tea, also still a plant, helps prevent cell damage in your hair and can stimulate your hair follicles.
Biotin has to be one of the single most popular things for hair loss, and this is because it works. In fact, it is hard to find hair loss products that don't have this ingredient. This is a good thing because it boosts your hair growth extremely well.
Alanine is an ingredient in Valotin products that is a bit less common. However, amino acids are great for all kinds of things, and this is simply another form of amino acids. This is one that actually helps you with color retention if you have dyed hair.
Finally, the fact that they make their ingredient lists easy to find is a clear sign that they feel that they have nothing to hide. You won't have to scour the web or call their customer service to know what is in the products.
Related Reading
The Disadvantages
One thing that could be considered as a disadvantage is actually regarding the ingredients. Though there is no denying that these are great, these stay very similar from one product to the next. For example, many of the ingredients that are in the shampoo are also found in almost identical amounts in the conditioner.
You could argue that this makes sense and that ingredients that work should be used in various hair products. However, you could also argue that they simply changed things up a little so that they could market what is essentially the same product and call it by different names.
Also, while we are on the topic of ingredients, most of the Valotin products do have citric acid in them. Some people who are extremely sensitive to wheat can react to this ingredient. This means that the products are not quite hypoallergenic and that you may have an allergic reaction to it.
The 30-day refund policy that Valotin offers may be nice, but other companies can have much longer policies. Put together with the fact that all of the Valotin products recommend more than 30 days before you can start to see results, and you can see where there might be a problem here.
Finally, one thing that customers sometimes complain about is the scent. Though not unpleasing, people with scent sensitivity can find that some of the Valotin products have a smell that is too strong. This may not be a deal-breaker for shampoo, but it can definitely be considered a disadvantage in some cases.
Final Notes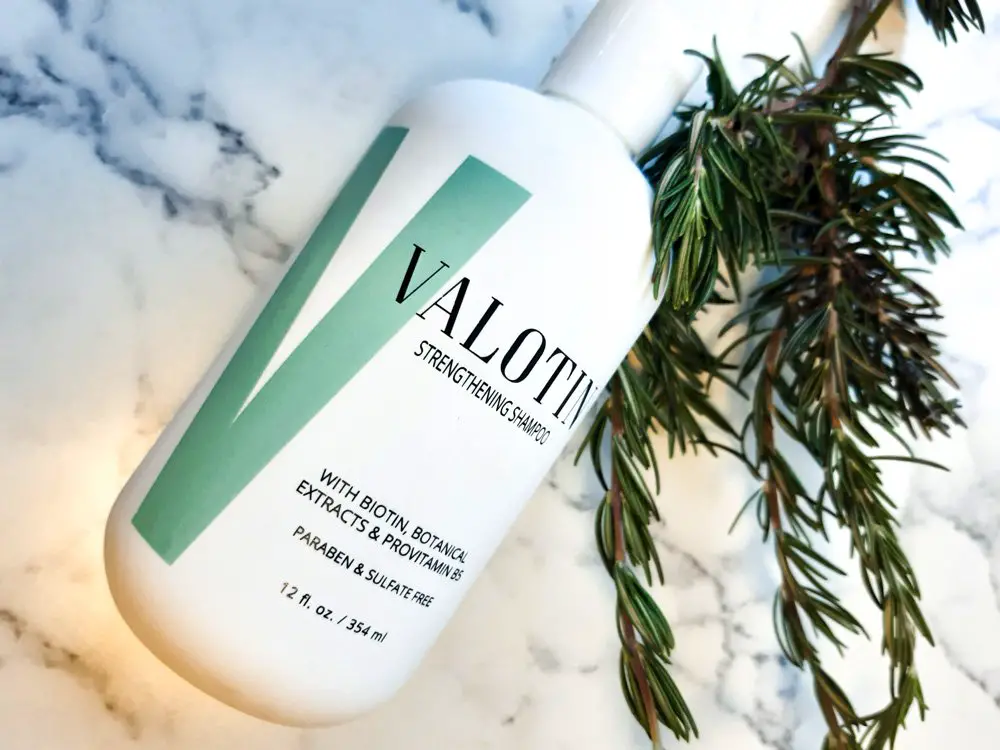 One thing that is definitely worthy of noting is that Vita Balance, which we already mentioned is the parent company behind Valotin, has a few hair products of its own. The most popular of these is Folexin, an extremely popular hair loss pill that is one of the best products that you can get for hair loss.
Therefore, it is perfectly safe to assume that the Valotin products are every bit as great as the Folexin is. If they happen to be a little less well-known, it is only because they haven't been around as long. So, hopefully, you will give any one of these great products a try.