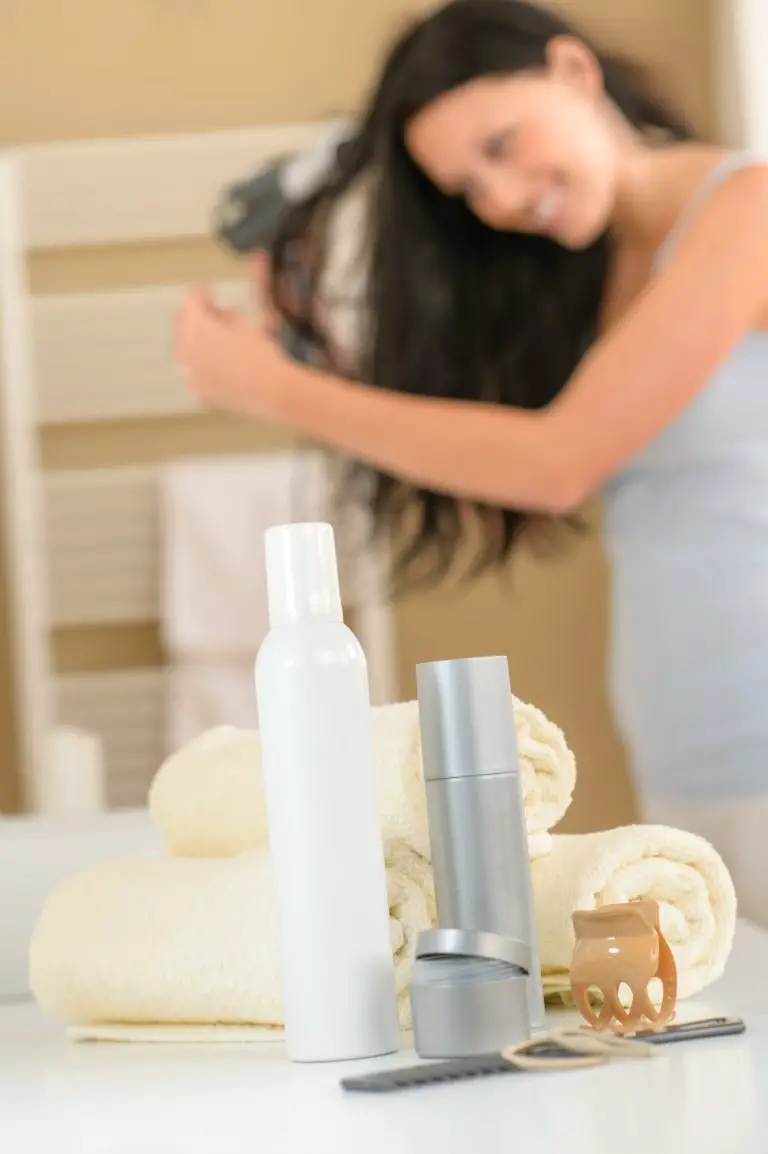 With the many well-known and popular hair product companies out there, there are even more companies that are not as talked about. However, some of these hair loss companies sell products that are exceptional.
Partly because of the competition, many newer companies are forced to develop amazing products in order to compete. True, some newer companies just repackage the older methods and offer them cheaper.
However, when a new company enters the hair loss community and actually starts to prosper, they must be doing something right. KeraHealth is one such company, and it is, therefore, a brand that it is worthwhile to look at.
About KeraHealth
KeraHealth has an interesting story behind it. It is not the most unique story, but it is an interesting one. An editor of one of the leading fashion and beauty magazines, Fay, noticed that hair loss was the main concern of her readers.
Though Fay was an editor and not one of the writers, she was part of research teams and got to learn a lot of important information through that. For example, she learned that the best hair loss products are the ones that strengthen hair and cause hair growth from the inside out – e.g., from your scalp and hair follicles.
She ended up getting to see test results of all sorts of products. Compared to the hair loss products her readers wanted, she noticed that there was a certain disparity. Many people had a strong preference for products that were effective, drug free, and affordable, but not many products fit this description.
That was why Fay, along with her husband, started doing research of their own. They worked with scientists to create patented technology in a hair product that they felt fit what people want. As her husband was a former banker, it was easy for them to start up the KeraHealth brand.
KeraHealth's first two products were launched in January 2018, in the USA. So, this brand is a relatively new one. All in all, KeraHealth's story is a simple one, but the fact that Fay also had some struggles with hair loss made it a personal one for her.
Fay feels like the biggest misconception is people who think it is possible to slap a product on their hair and expect a miracle. However, their two head scientists, one of whom is a chemist and the other a biochemist, are constantly trying to better KeraHealth.
Their Hair Products
KeraHealth offers a variety of products, which are organized into different tabs on their site. These tabs are Hair, Hair Care, Body, and Bundles, and then, of course, there is the option to see all of their products.
However, reading this article, you are doubtless more interested in their hair products. At this point, KeraHealth has nine different products for your hair. These hair growth products are available in different bundles, allowing you to more easily get the ones you want.
Their 360 Hair Health Plan is one of KeraHealth's most popular bundles, and it includes their shampoo, conditioner, and their hair growth supplement, as well as their scalp energizer tool. This tool is basically a piece of plastic with silicone teeth to massage your scalp for better circulation.
The Shampoo And Conditioner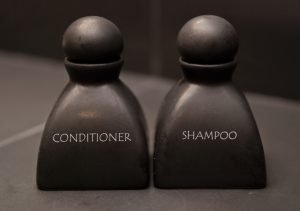 To start, the KeraHealth shampoo supposedly has a cucumber and green tea scent. How it manages to have this scent when neither cucumber nor green tea are among the ingredients is unknown.
The other ingredients include popular ones like hydrolyzed keratin, coconut oil, biotin – one of the B vitamins – and less common ones like the simmondsia chinensis seed oil. KeraHealth also has an exclusive ingredient called KerCysteine®.
Supposedly the KerCysteine formula is rich in essential amino acids and vitamins, especially the ones found in your hair follicles. This helps renew hair growth and helps with environmental stress.
The KeraHealth conditioner is much the same, with the same keratin, coconut oil, biotin, and the KerCysteine formula. In addition, their conditioner also has jojoba oil and aloe vera.
What makes the shampoo and conditioner from KeraHealth different from most is the light consistency. Even the conditioner is light instead of thick. This makes rinsing it out easier, and better for curls, which detangle very nicely after using these.
A lack of tangles also means less breakage, which also helps you get thicker hair. The lack of thickness of the conditioner can also mean that your hair isn't weighed down, making styling it easier. A few KeraHealth users even claimed that it helped make their hair shinier after only a few uses.
Both the KeraHealth shampoo and conditioner are free of SLES, parabens, silicon, petrochemicals, colorants, and mineral oils. As with most shampoos and conditioners, KeraHealth offers these both individually and as a set.
The set comes with a scalp energizer tool (more on that in a minute). Other than the bonus tool that you only get one time, the set costs the exact same as getting them both individually. So, there's no real advantage or disadvantage to getting them together.
Related Reading
The Hair Supplements
KeraHealth has two different supplements that they offer, one for men and the other for female hair loss. These two products are different enough that they are definitely their own products in spite of sharing some similarities.
The KeraHealth Hair Women focuses on protection for oxidative stress, immune system support, anti-inflammatory nutrients, and also helping with nail growth and skin health. Meanwhile, KeraHealth Hair Men focuses on blocking DHT and general strengthening for healthy hair.
The four most noteworthy ingredients of the women's are KerCysteine, maritime pine bark extract, biotin, and SuperOxide Distimutase (SOD) antioxidant. This last is a metalloproteinase, something comparatively little is known about, but which supposed helps muscles form a helps injuries heal.
On the other side, the men's hair supplement has the KerCysteine and biotin. The other two main ingredients of the men's supplement are Vitoflavin from white rape seeds and Phytopin, which is believed to reduce DHT levels.
In short, both of the KeraHealth supplements do a good job of making them different from each other. The pills of this hair supplement are also easy to swallow, for all hair types, and they aren't likely to upset your stomach.
The Cream And Serum
First, the KeraHealth cream is made to help hair thinning by moisturizing and balancing your scalp. It also repairs your damaged hairs, thereby adding shine and body to your hair. The cream is meant to be left in overnight, or at least four hours, and after showering.
Inside, the cream has KerCysteine, castor oil, jojoba oil, Vitamin E, coconut oil, shea butter, cocoa butter, and a few other, less known ingredients. For starters, Arabic gum is a natural rubber that is capable of both softening and giving volume to your hair while helping its health.
Hyaluronic acid is deeply hydrating for your hair follicles and gives more elasticity to each strand. Sericin is an amino acid that is rich in needed proteins and that makes a protective layer on your hair. Lastly, Urea is naturally a part of your hair, and it helps your scalp start moisturizing itself better.
Second, the KeraHealth serum is made more for helping protect against damage from heat styling and help with growth. It also has the KerCysteine in it, but the other ingredients are quite different. Sea water may sound like a strange ingredient, but it actually has a lot of minerals.
Calendula water is an unusual one, as is orange flower water, both of which give it a pleasant smell. The orange also has soothing properties. However, for some reason, KeraHealth says that it smells of cucumber and green tea. All in all, both the cream and serum are good products, though they are a bit pricey.
The Advantages
Having a whole line of products that can complement each other is certainly one benefit that KeraHealth has going for them. All their hair products are easy to buy from their website, and other sites like Amazon have them as well.
This allows your KeraHealth product to be shipped to you easily. KeraHealth also makes it easy to research them and to see the research they have done. They post the clinical studies on their website for you to look at if you want to do so.
The fact that KeraHealth uses no drugs or anything that could be considered harmful is also good. It keeps the risk of side effects to a minimum. The fact that KeraHealth naturally sources their ingredients, most of them from France, is also a good thing.
These KeraHealth ingredients are then tested for stearates and other things to be certified as clean. Though they get their ingredients from France, KeraHealth puts the ingredients together in an FDA-approved facility in the USA.
The KeraHealth return policy is about average, lasting 30 days. As this is the amount of time they say the average person will start to see results, it seems reasonable.
What I find to be KeraHealth's strongest feature is their unique KerCysteine formula. Not too many hair companies make and patent their own formula like this. So, it makes KeraHealth stand out just a little from the crowd.
The Disadvantages
So far, KeraHealth is probably looking pretty good. However, now we're getting to the nitty-gritty. For starters, KeraHealth prices are way over the top.
While their shampoo and conditioner aren't too much more than many other similar hair loss products, their supplements are about double what the average hair loss supplement costs. This is a huge price jump for not a whole lot of perceived benefit.
One of the laughable claims they have is that of having one of the best money-back guarantees in the industry. Thirty days might be average, but they also don't give you a full refund even for unopened products. Instead, they charge a 'restocking fee' of 15% for unopened and 35% for opened ones.
KeraHealth might try to be free of some allergens, but hydrolyzed wheat protein is one ingredient they seem to have love. As wheat is actually one of the most common allergens – even affecting people who don't even know they are allergic to it – this makes it something many people should avoid.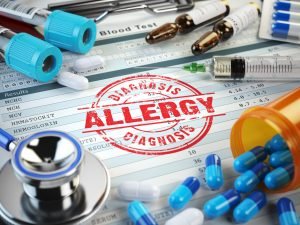 Yet, there is no warning mentioned by KeraHealth about allergens or that some people might have a reaction to it. In fact, in their F&Q section, it says that their products are free of a list of different allergens. Wheat is on that list…
Also, KeraHealth claims in one spot that there are no side effects due to all their ingredients being perfectly safe. This is completely a bald-faced lie in the face of the – admittedly very few but still very real – people who have had acne and rashes break out due to using the KeraHealth supplement.
What other side effects of KeraHealth products you might see are anyone's best guess. The fact that KeraHealth apparently sees no need to warn people about these, is somewhat concerning.
The Ingredients
Though the KeraHealth products do have lots of great things in them, there is also so much wrong with them that their own section is needed. And this has nothing to do with side effects or allergies.
Most of the ingredients are ones that are likely to have you scratching your head as you try to twist your tongue around the words. For example, there is glycerin ammonium lauryl sulfate (yes, all of that is the name of one ingredient).
Then, there is maltooligosyl glucoside, guar hydroxypropyltrimonium chloride, and many others. I, for one, find ingredients like these extremely questionable. Having to become an expert in these weird names and look each one up to know what it does and why it is included is far too much trouble.
Certainly, KeraHealth says that all of the ingredients are useful, but who is going to look up each one to actually check? As they don't tell you the purpose of each one themselves, it is entirely possible that one or more of these ingredients is not actually needed.
Any company can make a false claim about how amazing their product is. One thing I noticed is that they say they put KerCysteine in their products. Yet, looking at the product ingredients, I don't see it there.
So, either KeraHealth has it in the ingredients under a different name (which does not make sense at all), or they forgot to put KerCysteine in the list of ingredients? Again, no sense that I can see, especially not as I saw this with more than one product, which hardly seems accidental. This raises many questions in my mind.
Final Thoughts
All in all, KeraHealth starts off sounding great. It has a good story, a nice and useful line of products, and a reputation for working the way it is meant to for your thin hair. However, after that, KeraHealth gets quite a bit off-track.
Considering that it was founded by someone who wanted to make natural and affordable products, it has missed the mark. I fail to see that ingredients I cannot pronounce are natural, nor is KeraHealth products as affordable as other hair loss treatments.
Folexin actually makes a great comparison here. For starters, all the ingredients of Folexin are ones that the average person can recognize without working so hard. A good hair vitamin range is in Folexin, which helps your nails and skin in addition to giving you thinning hair help.
Folexin certainly has more hair vitamins that KeraHealth does. Next, Folexin is actually significantly cheaper. Folexin has also been around longer than KeraHealth, and it has more reviews and is more popular.
True, Folexin is not a shampoo or a conditioner, so those KeraHealth products might still be good. However, with Folexin, the other hair loss products aren't necessary. In short, Folexin is a much better option than the KeraHealth products.