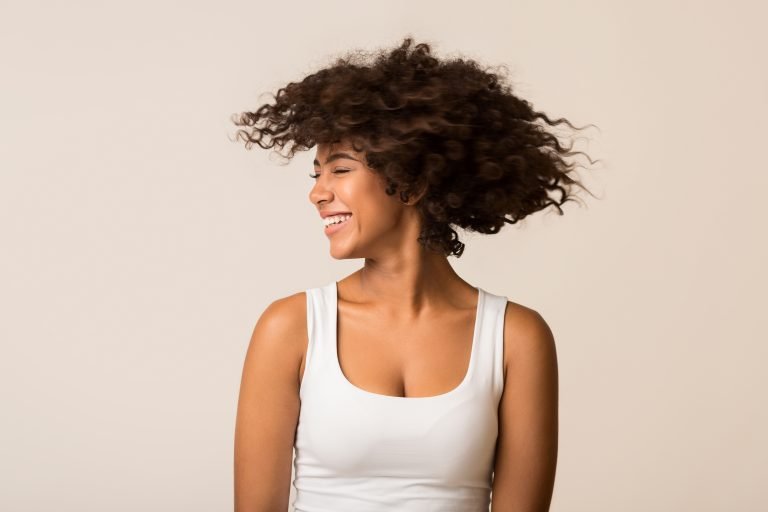 The LOC Method is undoubtedly one of the best ways to moisturize and maintain natural hair.
Curly hair requires a lot of patience and pampering – and if your curls absorb more water than normal yet they're always crying out for more moisture, then you may have to try the LOC method.
This is a groundbreaking natural hair care method that has been incredibly popular on the web for its ability to enable curlies to go days without getting their curls re-moisturized.
Now, if you have natural hair and they often look like a mess, get ready to add this method to your hair care routine.
In this guide, you're going to learn everything you need to know about the LOC method for natural hair and how your hair can thrive under it.
What Is The LOC Method?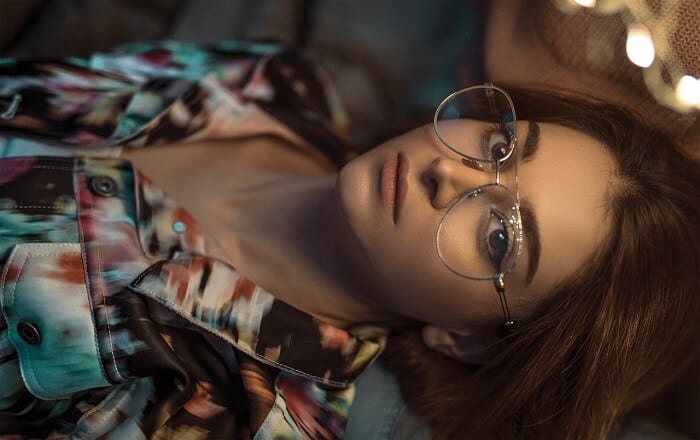 The LOC method is very simple. The letters of this method are a memory aid designed to help you remember the order of your hair care products routine just as your high school math teacher burned BODMAS into your mind.
In its simplest terms, LOC stands for liquid, oil, and cream – and it's the perfect way to keep your relaxed/textured hair moisturized for days.
The remarkable feature of the LOC method is the systematic application of hair care products in a specific order for the highest moisture retention.
Essentially, this method consists of three steps: application of liquid, oil, and cream – which all unanimously work to lock moisture into the strand.
Additionally, the liquid opens up the cuticle and lets moisture enter the strand. When the cuticles are open, the oil passes through the hair shafts, helping to soften your hair while the cream acts as a closure to the moisture pending when you wash your hair.
With these products, a protective layer is created over each strand, making sure that the moisture is retained in the hair shafts.
Excited to give the LOC method a try yet?
Let's look at it in detail.
Why Consider the LOC Method for Natural Hair?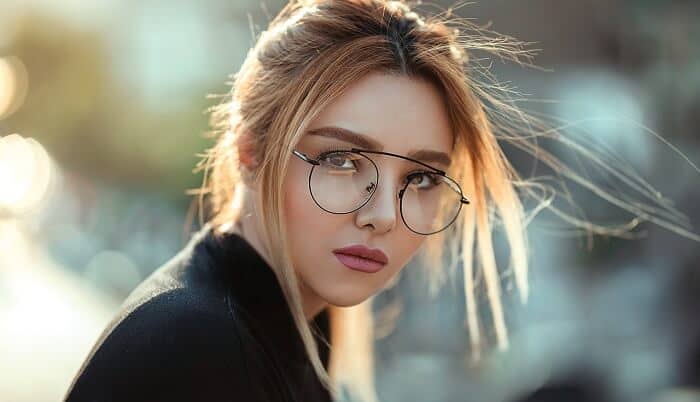 What separates the LOC method from most other wash-and-go or style regimens that apply hair care products without a reason is that this method carefully considers how to layer products in a way that boosts moisture retention.
Just as skincare uses toner to deliver that first layer of hydration before you apply heavier moisturizing substances, hair care does exactly the same using liquid and leave-in conditioner before oil and cream to seal the moisture.
The most exciting thing about oil is that it can create a layer around your hair shaft to prevent water leakage, which consequently helps the hair to stay moisturized for a longer period of time.
Creams do a similar job as well, but as the final step in the LOC method, creams are meant to be the heaviest out of the lot.
Whether your hair likes a thick moisturizer that is like butter or smoothie, this last step helps to make sure that the hair has retained as much hydration as possible on the hair shaft.
How to do the LOC method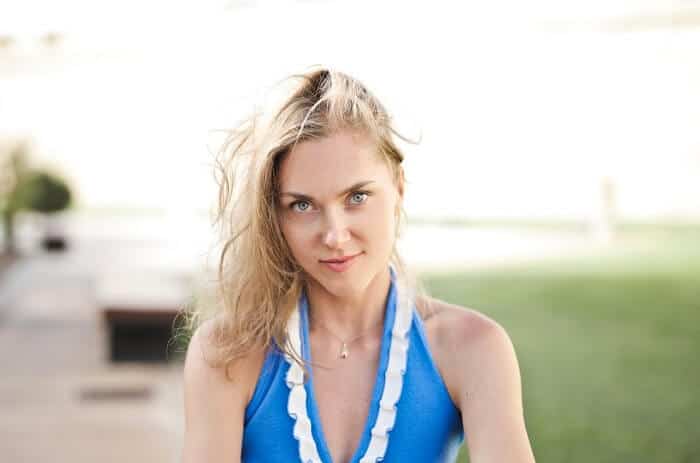 Step 1: Apply Leave-In Conditioner (Liquid)
Sectionize your hair and re-wet it with water if it is entirely dry. This step will be much easier for you if you have a sectioning hair clip and a spray bottle.
After that is done, apply your desired leave-in conditioner evenly throughout each section of your hair from root to tip.
Ensure to make more attention to the ends of your hair since these are the driest and oldest parts of your hair. A water-based conditioner will supply the moisture needed by freshly cleansed hair.
The length and thickness of your hair will ultimately determine the amount of conditioner you should use.
Here are some excellent LOC method products you can use for this step:
Step 2: Apply Oil
Once you have applied your liquid (leave-in conditioner), the next step is to apply hair oil. In this step, you don't want to be as generous as you were in step one above.
Ensure to only apply a thin layer of oil to lock in moisture, but let it not be too much to the point that your hair looks greasy and weighed down.
The best way to avoid this is to apply a little amount of the oil to each section of your hair and slowly add more when you feel the need for it.
Emulsifiers formulated hair oils are perfect for this step because it means that the oil will mix with water and provide moisture instead of sitting on top of the hair shaft as normal oils do.
However, just like everything else, the porosity of your hair can play a significant role in the type of oil you will need.
Below, you'll find a list of hair oils that are suitable for the different porosity levels. Each level will be limited to just two oil examples.
There are several other types of oils that can work well for your hair type. Watch out for these oils in your perfectly formulated hair oil's list of ingredients:
High Porosity Hairs
Low Porosity Hairs
Neutral Porosity Hairs
Step 3: Apply Cream
The last step is to apply a creamy moisturizer to the hair to seal in the moisture. Additionally, this cream defines your curls and helps with styling your hair. You can also apply hair styling products at this stage to style your curls.
The cream often causes small confusion because there's actually not a right or wrong hair cream product. It's all a matter of personal preference. Provided that the cream is able to seal in moisture, it's all perfect!
That said, here are some good LOC method products you can use:
Apart from the LOC method, there's also the LCO method, which recently gained lots of attention in the hair care industry.
But, what's the difference between LOC vs. LCO methods?
Let's quickly look at the key differences between them.
Difference between LOC vs. LCO Methods
First of all, just like the LOC method, the LCO method stands for Liquid, Conditioner, and Oil. Now, here are the differences between the two methods:
| LOC Method | LCO Method |
| --- | --- |
| Liquid, Oil, and Conditioner | Liquid, Conditioner, and Oil |
| Perfect for 4A, 4B, and 4C hair types | Suitable for 3A, 3B, and 3C hair types |
| Makes the hair more manageable | Can weigh down your hair |
| Works for fine hair | Suitable for dry, thick, and damaged hair |
LCO Method for Low Porosity Hair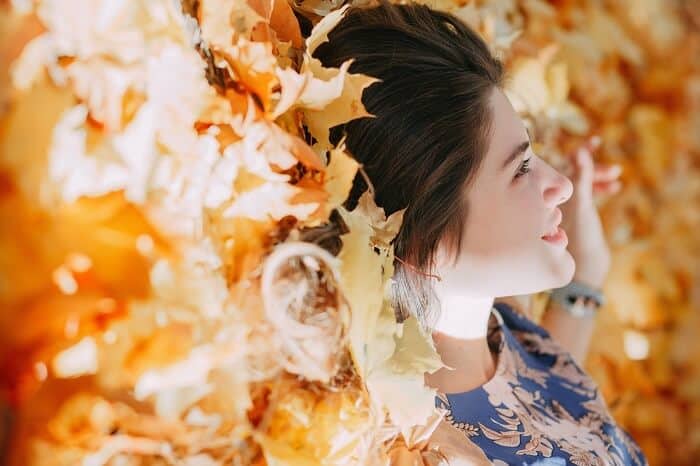 Layering products (also known as LCO Method) works just like the LOC Method, but with a simple switch.
On the hair it lets us control the amount of moisture is absorbed and how fast it evaporates. You can style your hair damp or wet, with light or heavy liquids, creams, and oils.
Now, let's look at how low porosity tresses respond to the LCO method.
When low porosity hair is saturated with a liquid, it will slowly absorb and retain just the needed moisture.
And once you add cream, the water content from the product will be absorbed, leaving the remaining ones to coat and seal its curls. Then, when you apply oil, the two outermost layers will combine to form a strong barrier to protect the strands.
Depending on the level of your hair's porosity, this cream and oil mixture can leave your hair greasy and weighed down.
How Often To Do LOC Method on Natural Hair?
The LOC method can be done each time you try your normal wash-and-go. This can be every few days, a week or even more – it all depends on your preferred timeframe.
However, it's not advisable to have your hair-washing sessions pass more than two weeks, otherwise, you risk terrible product buildup.
When introducing any new routine into your hair treatment, ensure to try it more once before you discard it in the "does not work" bucket. Because of this, it's good to try the LOC method for at least three wash sessions to figure out whether it is good for you.
Why the LOC Method May Not Work For You
You're Not Getting Enough Water
If you're not making use of a water-based, leave-in conditioner, then you might be missing out on essential moisture. Try and read the label on your leave-in conditioner to find out the amount of water is contained.
If water isn't among the first five ingredients on the list, then it means your conditioner won't have a water content sufficient enough to satisfy your thirsty strands.
You Aren't Wearing the Right Hairstyle
If your hair is worn down, it may look beautiful, but it'll be liable to moisture loss at a speedy rate than hair worn in a protective style.
Go for braids, buns, wigs, twists, and any other protective hairstyle you like to get the best result from your LOC method.
You're Experiencing Poor Quality of Water
Depending on your location, your plumbing may be using hard water, which is not good at all because these minerals inhibit the effectiveness of your hair care products.
To best solution to this is to buy a purifying water filter.
You're Not Sectioning Your Hair Well
While it might feel like you applied sufficient product to your hair, a few parts may have been missed if you didn't section the hair enough.
Your hair should be divided into four different sections, and then section those out further to ensure you've effectively covered your hair.
LOC Method Products
Now, let's look at the best LOC method products for different hair types:
3A Hair Types
Liquid: For this hair type, look for ingredients that are consistently light. These products are not designed to weigh down your hair and make your curls bouncy and silky. With a lightweight formula, you can apply it sparingly.
Oil: A thin layer of light oil should be added to your hair. Take a bite-sized amount, spread it on your palms, and then work it into your hair by massaging all the strands.
Cream: Apply a light cream and air-dry your curls to protect it from frizzing.
3B Hair Types
Liquid: Look for a lightweight liquid formula that won't leave behind an oily deposit on your scalp and hair.
Oil: Grape seed, coconut, and avocado oils are perfect for 3B hair.
Cream: For the last step, use thick products such as hair butter, hair mousse, cream moisturizer, and hair soufflé.
3C Hair Types
Liquid: You can use a slightly heavy, creamy leave-in conditioner if you have 3C hair. This will supply your hair with enough moisture.
Oil: For the oil, mix castor oil with some coconut or almond oil. This will provide you with an oil with a balanced consistency – which is perfect for 3C hair.
Cream: Complete the step by using a styling cream or a shea butter-based product for flawlessly moisturized hair.
4A Hair Types
Liquid: Before starting the LOC method, it's important to cleanse your hair using a moisturizing shampoo. Then, use a creamy leave-in conditioner on the hair. This will enable your hair that's moisture-resistant to absorb the oil.
Oil: Look for medium-weight oils such as sweet almond oil, jojoba oil, or castor oil to lock in the moisture. These oils will make the moisture not to evaporate.
Cream: Apply a sufficient amount of creamy hair butter to your hair. And if you still feel that your hair is dry, apply a second layer of oil and cream.
4B Hair Types
Liquid: To get the best results, use thicker products for 4B hair. Co-wash your hair before trying this method if you wish to preserve maximum moisture. Now, apply a thick leave-in conditioner to damp your hair.
Oil: Use natural oils such as sesame oil, coconut oil, or castor oil to help preserve the moisture.
Cream: Since your hair bonds are densely packed, use thick hair creams to make it more manageable.
4C Hair Types
Liquid: This types of hair needs products that are slightly heavy as it is not capable of retaining moisture. Use a creamy leave-in conditioner that is heavy and is infused with heavy oils.
Oil: You can use oils like olive, argan, and castor oils on this type of hair. They can even be mixed in equal proportions before you apply them to your hair all at once.
Cream: For this final step, use a cream that is infused with heavy oils or organic shea butter.
Who Should Do The LOC Method?
Talking about who the LOC method is meant for:
This method will be more suitable for hair that always feels dry or high porosity hair. However, it's worth mentioning that porosity will play a significant role in determining whether this method works for you or not.
Regardless of what your curl pattern is, if your hair is color-treated or chemically processed then you probably have high porosity hair and struggles with retaining moisture.
On the other hand, if you are a low porosity curly and try this method, you could run the risk of having a limp and oily hair and experience lots of product buildup.
If you attempt the LOC method and discover that it weighs down your hair (for instance, if you have fine hair or loose waves) then it may be good to layer the products and wear your hair in a braid or bun overnight.
Watch the short video below to learn more about the LOC method.
Conclusion
How excited are you about this method? The truth is that it really works.
You want to keep on finding which method is more suitable for your natural hair. You can try it with different product combinations to determine the outcome before settling with the method of your choice.
It's important to moisturize your natural hair if you want to achieve your length goals and get healthy, natural hair. Your hair will blossom as you continue taking care of it and pay attention to what it really needs.