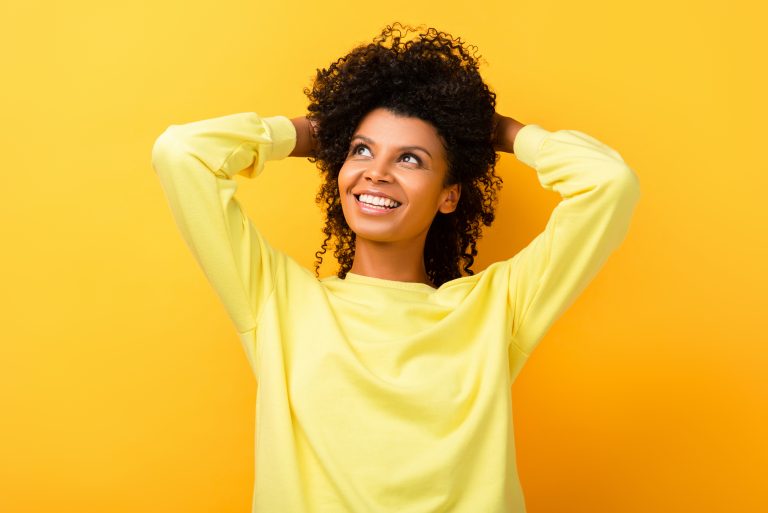 The Curly Girl method is a curly hair maintenance routine that has won enormous admiration and is followed by millions of women worldwide.
The curly girl method is generally credited to Lorraine Massey, thanks to her book "Curly Girl: The Handbook." Lorraine is also the owner of the DevaCurl products and Devachan Salon.
In this article, you'll learn about the Curly Girl Method basics, pros and cons and the Curly Girl Method hair types.
With this method, you can spend less time doing your hair on wash days and maintaining your coils' hydration!
But first, what is the curly girl method?
What is the Curly Girl Method?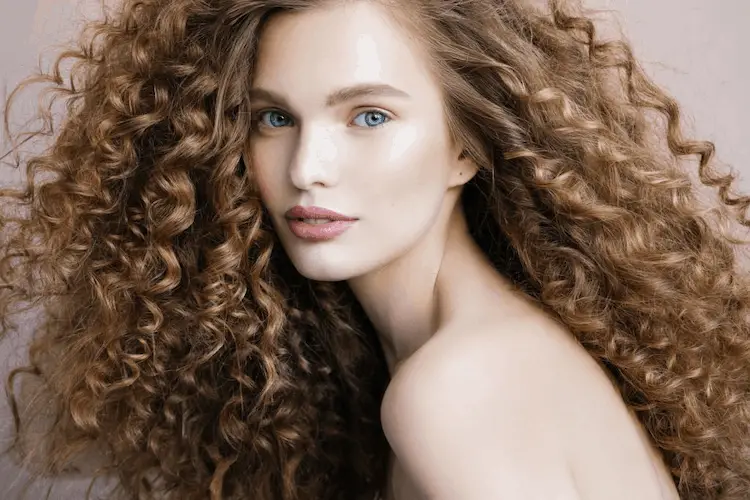 The Curly Girl Method is a set of dos and don'ts, ingredients to avoid and ingredients to embrace. The goal is to bring out your hair's natural curl pattern.
Lorraine Massey believes that most women cleanse and style their hair incorrectly. 
With the Curly Girl Method, women can achieve healthy, natural curls without restoring to harmful products. You do not need chemically-infused shampoos or heat styles to achieve the perfect look; these only destroy your hair. 
The Curly Girl Method Steps
Let's take a look at the steps outlined in the Curly Girl Method, from cleaning, conditioning, and styling!
1. Clean Your Hair
It is crucial to remove sulfates from your hair regimen! Gently wash your hair with a sulfate-free product whenever your hair needs it (note: that is less often than you think).
Although you might be drawn to clarifying shampoos, they tend to be extra harsh and drying.
Use your fingertips to gently massage and stimulate the scalp while you clean your hair. By doing so, you will begin to loosen dirt, dried sweat, and oils from your hair. Not only that, but you will stimulate hair growth!
2. Condition Your Hair
Following shampooing, apply conditioner throughout your hair. Depending on your curl pattern, it is recommended that you leave some conditioner in your hair versus rinsing it all out.
By leaving in conditioner, you allow your hair to trap moisture and stay hydrated for prolonged periods. As a result, your hair is moisturized, frizz-free and stays defined for longer.
3. Scrunch Your Curl to Absorb Extra Moisture
How do you remove excess water from your hair when you get out of the shower?
Rather than using a traditional bath towel, find a smooth, absorbent cloth or towel. The goal is to prevent harsh fabrics that can damage the hair cuticle and cause unwanted frizz.
Rubbing your hair can cause frizz or disrupt your curl pattern, so try scrunching your curls instead.
4. Styling Your Hair
The Curly Girl Method recommends that you use alcohol and silicone-free hair gel while styling your hair.
In the Curly Girl Handbook, Massey wants you to create a "curl cast" with gel; this helps your hair maintain its natural curl pattern until it dries.
Apply your gel when your hair is wet. Scrunch your gel into your hair, and later scrunch with a towel; repeat this process until your hair is set. If scrunching does not work for your hairstyle, play around with methods until you find what works for you.
Once your hair is drying, do not touch your curls. Allow it to dry and get crunchy, then scrunch out the crunchy cast to reveal your soft curls.
The Dos of the Curly Girl Method
Use your fingers to gently scrub your scalp of any build-up, oils or residue.

Use protein-rich products such as egg, avocado, silk, wheat and soy.

Use natural oils such as coconut, shea, jojoba, olive, and grape seed.
Use moisturizers such as aloe vera and flaxseed.

Use humectants such as honey and glycerin.

Use a microfiber towel, a cotton towel or a cotton t-shirt.

Scrunch products into your hair.

If co-washing is too heavy for your hair, use a CG-approved shampoo or "low poo" instead.
The Don't of the Curly Girl Method
Wash your hair every day–aim for two or three times a week.

Use towels; they roughen up the hair cuticle and cause lots of frizz no matter how gentle you are.

Use non-soluble silicones, usually found in conditioners and styling products.

Use heat; it severely damages the hair. The higher the heat, the greater the damage.

Use drying alcohols; they dry out the hair.

Use anything containing sulfates, usually found in shampoo.

Color your hair. The Curly Girl Method is all about natural hair. 

Brush or comb your hair; this pulls out your hair's natural curl pattern.
Benefits of the Curly Girl Method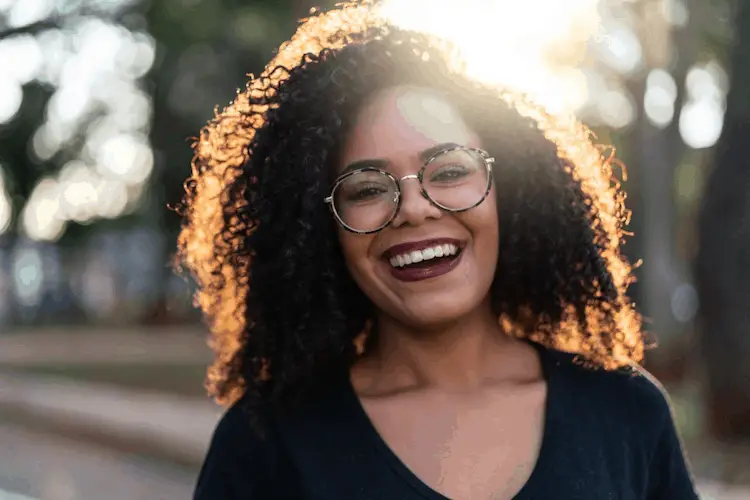 What are the benefits of the Curly Girl Method? Why has it won the admiration of millions of women worldwide, primarily in African-American?
Below are a few reasons:
Curls will save you time
Once your curls are styled and defined, maintaining them is not time-consuming. However, if you begin blow drying, flat ironing, or relaxing your hair, maintenance can be time-consuming. When your curls are clearly defined, you can spend less time on your hair in the mornings.
Curls are convenient
Wearing your hair curly and natural gives you a whole lot of convenience!
Curls are healthier for your hair
Consistently heating your hair fries it over time, resulting in dryness and split ends. With the Curly Girl Method, you avoid any heat products and allow your hair to stay moisturized.
Curls help you stand out
Curls represent your personality, youth and self-confidence! When you wear your curls, you can wear two hairstyles instead of being locked to one.
Curls act as a free accessory
Curly hair gives a finishing touch to any outfit; pair them with a dress, and you're a bohemian goddess.
Wear them with jeans and a white tee, and you'll look sensationally sexy. The low-maintenance involved is a huge advantage of it. Plus, you can skip a few washes!
You can embrace any weather
Whether your hair gets wet or not, it's no issue. Washing and styling your curl isn't a tedious process.
You can quickly revive damp curls with just a little beach spray or whipping them up into a textured topknot.
Curly Girl Method Hair Types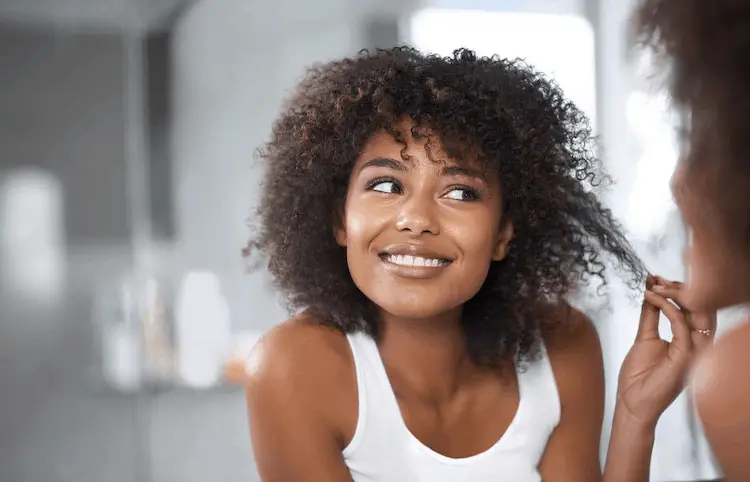 One of the most critical aspects of the Curly Girl Method is understanding your hair type; this plays a role in what products will work best for you.
Let's look at the different hair types below and see what category you best fall into.
Type 2-Wavy
There are three types of wavy curly hair types, ranging from a slight bump to a very visible S-pattern throughout your strands.
Women with wavy hair generally use lightweight products (such as mousse, foam, light gels and serums) to hydrate, boost and hold their waves in place.
Type 2A
If you have hair that has a slight bend but still lays pretty close to the head, your hair is probably 2A. This type of wave can be easily manipulated to straighten or define with the right product.
Many people with type 2A may not even know they have wavy hair because the bump is often weighed down. It will be helpful to use a curl amplifier or volumizing product when styling your waves. Additionally, try drying your hair with a diffuser to keep the wave intact.
Type 2B
This curl pattern also lays close to the head, but you'll see a consistent S-shaped wave throughout the hair. Only use lightweight products to add a definition for a soft, touchable hold.
Type 2C
Type 2C is the waviest of the type of hair in this category. The S-shaped pattern in this hair is very apparent and may start closer to the scalp.
With this hair type, the large waves can often appear as ringlets, too. Be careful when choosing a product to ensure it is frizz-protection.
Type 3-Curly
Curly hair ranges from loose ringlets to tight spirals. Due to the texture, curly hair is usually drier than wavy hair. It often needs heavier products that hydrate and hold the curls in place.
If you have curly hair, Massey advises not to wash your hair more than twice a week; this ensures your hair retains its moisture levels.
Deep conditioning is recommended every fourth or fifth wash, so your hair does not get frizzy. As usual, try to avoid heavy products that can weigh your curls down and damage your hair.
Type 3A
This curl type is wavy when it is wet but curls as it dries. With type 3A, your curls can easily get weighed down if you use heavy products.
Try to avoid anything that has butter in it. Whatever styling product you use, be careful not to overdo it.
Type 3B
Type 3B curls are often the size of a Sharpie. Though tighter than 3A curls, these curls form relatively large ringlets. 3B curls tend to get dry quickly and need a stronger product, so they hold between washes. Use a styling cream for moisture before a defining gel.
Type 3C
These curls types are often referred to as corkscrews, and they are the size of a pencil. It is recommended to use more cream than gel when styling. Make sure to refresh your curls with conditioner and water (as needed).
Type 4-Coily
Coily or kinky hair is the tightest type of curls. Your hair will begin curling directly from the scalp. Keeping your curls moisturized is vital for this hair type.
Consider going for styles that stretch the curl to avoid significant shrinkage. It is recommended you use a considerable amount of conditioner and only wash your coils once a week.
Type 4A
Like 3C, this curl pattern looks like a corkscrew, but it's about the size of a chopstick. You'll want to focus on hydration and fighting frizz, so we suggest a high-hold gel that will lock-in your curl pattern without drying out the strands.
Type 4B
4B strands are so tight that it can be hard to see the curl definition. Since these curls are a zigzag shape, you need a product that will weigh down the curls to get more length. Because this hair texture is so dense, try using a shine spray!
Type 4C
4C is the tightest of all curls and which makes the pattern difficult to see. This curl doesn't easily retain moisture or absorb products; therefore, applying too much can leave a white substance on your hair.
For this texture, we recommend a heavy styling cream that's full of hydrating ingredients and finishing with a shine spray or oil.
Conclusion
No matter your hair type, it is possible to adhere to the Curly Girl Method! Apply the dos and don'ts and find what works best for your hair type.
The Curly Girl Method is here to help bring out your beautiful, natural hair!