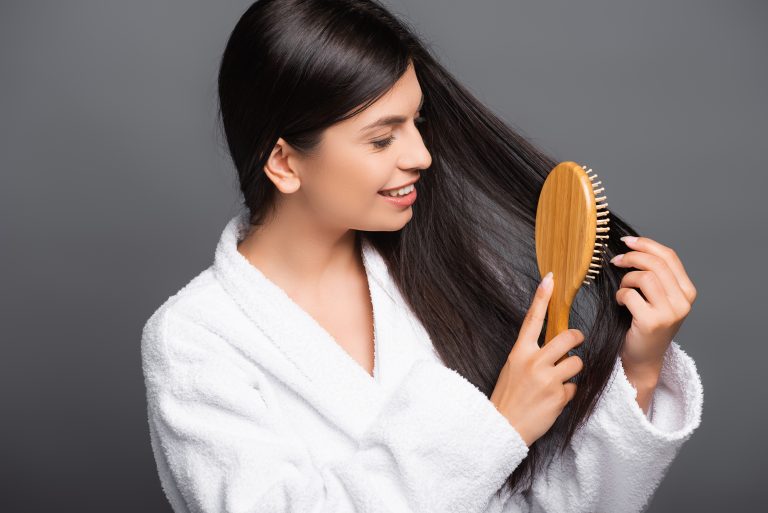 We all crave for soft, radiant, long hair. Unfortunately, life can mess your hair up – whether due to health conditions, lifestyle habits, poor hair care tactics, or aging – lots of things can harm your already fragile hair cuticles.
With time, your hair may lack natural oils, which can result in dryness and breakage. Yet, this does not mean that you have to leave with dry, brittle hair.
Excitingly, dry and coarse hair can be softened with home remedies. All you'll need is healthy hair care habits and a mixture of moisturizing ingredients, and you'll quickly achieve that soft and long hair you've always wished for.
In this article, you'll learn how to make natural hair soft and long without breaking the bank.
How to Make Natural Hair Soft and Long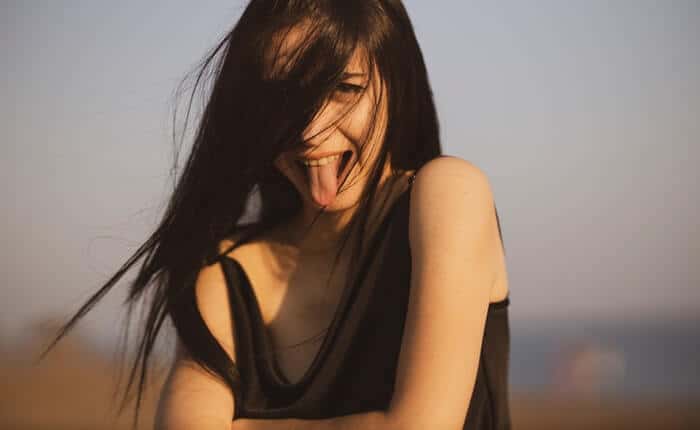 1. Understand your hair type
Knowing your hair type is critical before trying any home remedies to making your natural hair soft and long.
Coarse, dry hair can definitely use some extra care, but straight hair may not require as much oil compared to curly hair. This is due to the fact that natural oils from the scalp usually move easier via the cuticle the straighter your hair is.
You may know the type of your hair now though, it can change as you grow old due to a decrease in the production of natural oil. Aside from that, your hair might equally be different based on your climate and the season.
Therefore, the first step towards achieving a softer, longer hair is to know your hair type.
2. Use Aloe Vera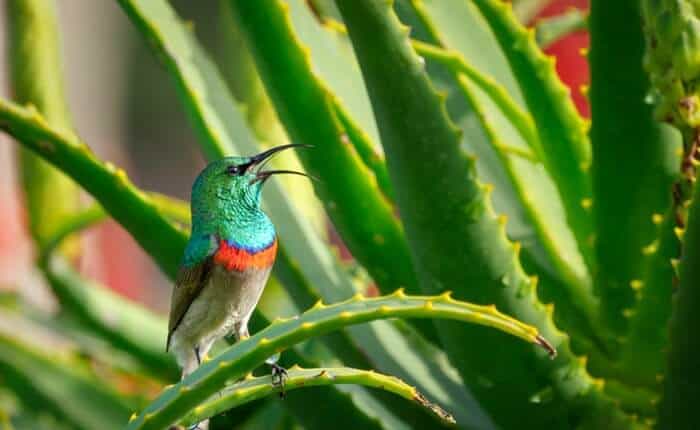 Aloe Vera is very rich in proteolytic enzymes that help to repair the damaged cells in your scalp. This lets it enhance follicle health and stimulate hair growth.
Additionally, the moisture content of this ingredient also helps to hydrate your hair, keeping it conditioned all through the day. This will guarantee a smooth texture with reduced frizz.
Ingredients needed
Aloe Vera Leaf
Spray Bottle
2 tablespoons of water
Preparation Time: 5 minutes
Treatment Duration: 5 minutes
Application Process
Slice the aloe vera leaf and use a spoon to extract 2 tablespoons of gel (Note: Extract only the clear gel, not the yellow one)
Blend the gel until you achieve a smooth consistency
Add 2 tablespoons of water to the blended gel and mix properly
Get a spray bottle and pour the liquid into it, then shake properly
After your hair has been washed and dried, spray it with the aloe vera solution
Leave it on just like you would hair spray
Do this 3-4 times per week for the best result.
3. T-Shirts, Not Towels
It may seem funny though, but this is an effective trick to easily soften your dry hair.
After washing your hair, and you are out of the shower, reach for your old but a good T-shirt.
It might interest you to know that shirts are often much softer than your regular towels, so get a comfy cotton shirt and carefully wrap your hair in it.
Do not rub it because by doing that, you will create a friction that can result in knots and hair falling. Just pat dry it and let it air dry, and you'll see the difference.
4. Fenugreek Seeds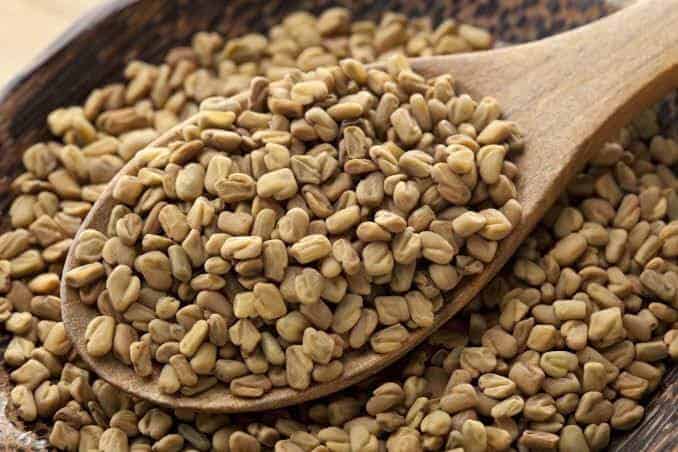 Fenugreek seeds have an abundance of iron, protein, vitamin C, lecithin, and potassium. These are all essential hair nutrients that join forces to prevent hair loss, hair damage, dandruff, and graying while boosting hair strength and thickness.
Ingredients needed
¼ cup Fenugreek Seeds
1 cup Water
Preparation Time: 12 hours
Treatment duration: 30 minutes
Application Process
Get ¼ cup fenugreek seeds and soak it in water, leaving it overnight
By morning, blend the seeds very well and add a small amount of the water that it was soaked in to achieve a consistent and smooth texture
Apply the fenugreek paste onto your scalp and hair
Leave the paste in your hair for a period of 30 minutes
Use a mild sulfate-free shampoo to wash your hair
Finish with a good conditioner
Do this once per week for the best result.
5. Combing and Drying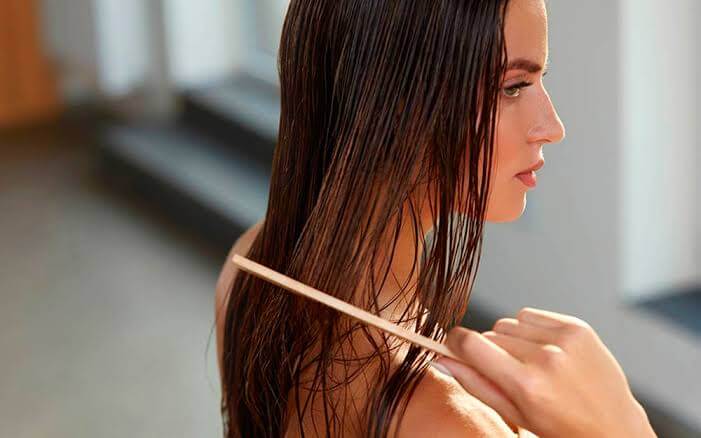 Try to comb your hair only when it is wet, but brush it once it's dry.
This is because those little knots can be frustrating and difficult to get out of your hair most times, which is why you should only comb your hair through with a tooth comb when it is still wet or after you've dried it with a towel.
After you have blow-dried it, switch to your paddle brush and style as you would normally. For the best result, consider using a hooded dryer.
6. Apple Cider Vinegar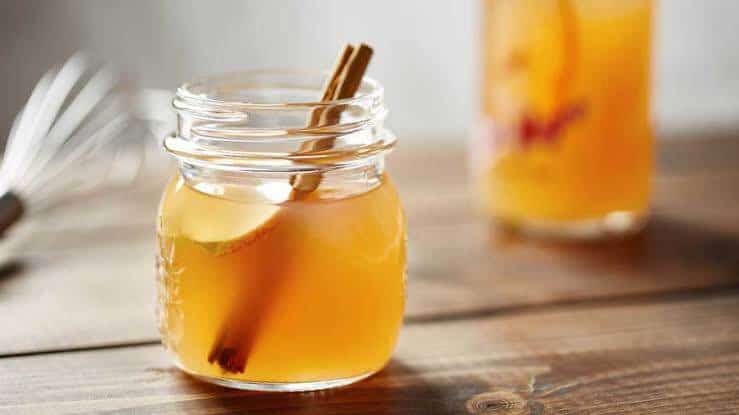 Apple Cider Vinegar hair treatment is one of the best ways to get rid of dirt, grime, buildup, and oil from your hair. It helps to clarify your hair without using harsh chemicals, leaving it looking silky, and feeling soft.
Ingredients needed
1 tablespoon of Apple Cider Vinegar
1 cup Water
Preparation Time: 2 minutes
Treatment duration: 5 minutes
Application Process
Use a cup of water to dilute the apple cider vinegar and set it aside in a jug
Use a mild sulfate-free shampoo to wash your hair
Condition your hair
When you're done conditioning your hair, pour the apple cider vinegar you diluted earlier through it
Don't rinse your hair any further
For the best outcome, repeat the process once a week.
7. Hot Oil Massage With Olive Oil/Coconut Oil
Hot oil massage can help encourage your hair follicles, improving hair growth. It is a very effective deep conditioning treatment for hair. It also fights issues such as itching and dandruff. Coconut oil is rich in triglyceride and thus helps promote your strands.
Aside from that, it's also able to deeply penetrate into your hair shafts, helping with optimum nourishment. Olive oil, on the other hand, is rich in fatty acids, antioxidants, and vitamin E, which conditions your hair while repairing and preventing hair damage.
Ingredients needed
2-3 tablespoons Olive Oil/Coconut Oil
A hot Towel
Preparation Time: 5 minutes
Treatment duration: 45 minutes
Application Process
Take 2 to 3 tablespoons of your favorite oil (depending on your hair length) and heat it for some seconds until it becomes a bit warm
Massage the warm oil deeply into your scalp and work it through your hair length
Massage your scalp for 15 minutes and leave the oil on for another 30 minutes
Use a hot towel to cover your hair while you wait
Use a mild sulfate-free shampoo to wash your hair and finish with conditioner
It's advisable to do this for about twice per week to achieve the best result.
8. Baby Food
Use this special recipe if you want a do-it-yourself solution at home.
You'll need:
Baby food (banana flavored)
Honey
Apple cider vinegar
Oil
Blackstrap molasses
Application process
Prepare the solution in your kitchen by mixing in ¼ cup of honey and ¼ cup of oil
Proceed with one teaspoon of apple cider vinegar and ¼ cup of blackstrap molasses
Add 3 banana-flavored jars into the mixture
Mix all the ingredients into a lightweight and soft texture
Then, apply the mixture onto dirty, dry hair (no need to comb it) and use a shower cap to cover your hair
Leave the mask on for about 30 minutes until everything has absorbed into your hair
Rinse with a shampoo of your choice and style as you would
Once you wash your hair, it should be baby smooth. You can also repeat the treatment every seven days if needed.
9. Bentonite clay
This is a volcanically-derived substance that is commonly used for digestive illnesses. It's equally sometimes used for skin problems, such as eczema, bug bites, and dryness.
Research is being carried out about the possible effects of bentonite clay for hair; however, most related studies have primarily focused on animals.
Advocates believe that the clay has the ability to clean your hair while equally balancing out moisture levels – and may even help to fight dandruff.
To use bentonite clay on your hair:
Get some bentonite clay
Mix equal parts clay with vinegar or water to form a thick paste
Apply the mixture in the shower as you would your normal hair mask
10. Coconut Milk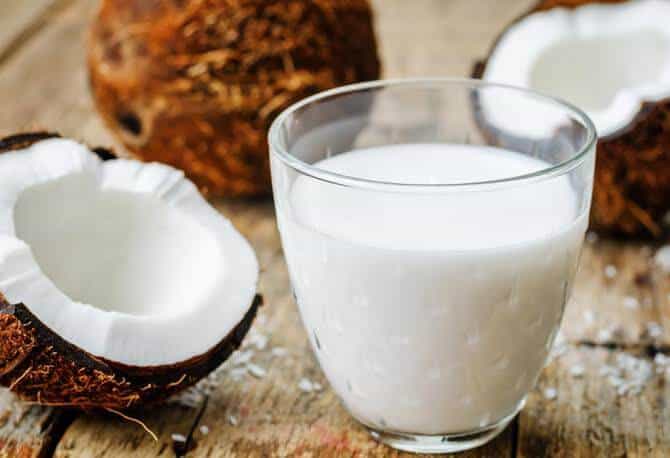 This solution will be more beneficial for women who have dry and curly hair. Coconut is clearly a go-to ingredient when it comes to dry curly and wavy hair.
Below are the things you'll need to prepare this substance:
Coconut milk
2 Tablespoons of honey
2 Tablespoons of oil (coconut as well)
4 Tablespoons of yogurt (organic)
Corn flour
Lime juice
Add these ingredients into a bowl, apart from the corn. Then add the corn flour (one spoon at a time) as the paste begins to harden.
Now, apply the solution to your washed, dried hair in sections. Leave it on your hair for about 20 minutes then use your favorite shampoo to wash it out.
Repeat the process whenever you want or until you don't start noticing a great difference in the moisture level of your hair.
Conclusion
It can take time and some experiments to find products that'll really give you the soft and long hair you're looking for. The home remedies above can help soften your hair and make it longer over time.
Therefore, I'd suggest you try any of them and see what changes it makes it on your hair. Remember, you'll never know for sure until you try.
And if after trying these methods and your hair continues to be excessively dry, then it's best to see your doctor. This is because severe dryness that can't be treated with healthy lifestyle habits could be a sign of an underlying medical condition like nutritional deficiencies.