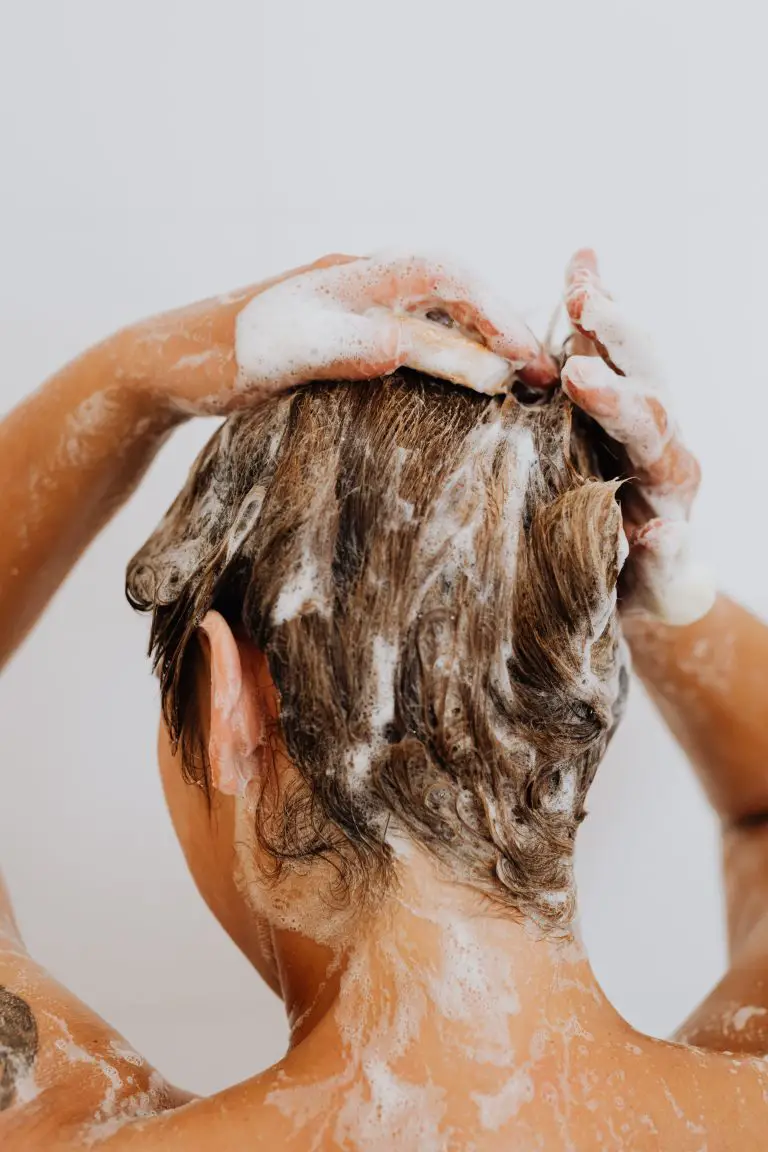 Postpartum hair loss is a real thing that affects a surprising number of new mothers. Unfortunately, new moms are the least likely to have time to add any hair treatment to their already busy routine.
However, something as simple as switching out your shampoo can be done with almost no trouble at all and yet can have amazing results for your hair growth.
You may be wondering what the best shampoo for postpartum hair loss is. This is why I will list some of the best shampoos for postpartum for you to look at, but I will also tell you what to look for and avoid when you are choosing one for yourself.
What Causes Postpartum Hair Loss?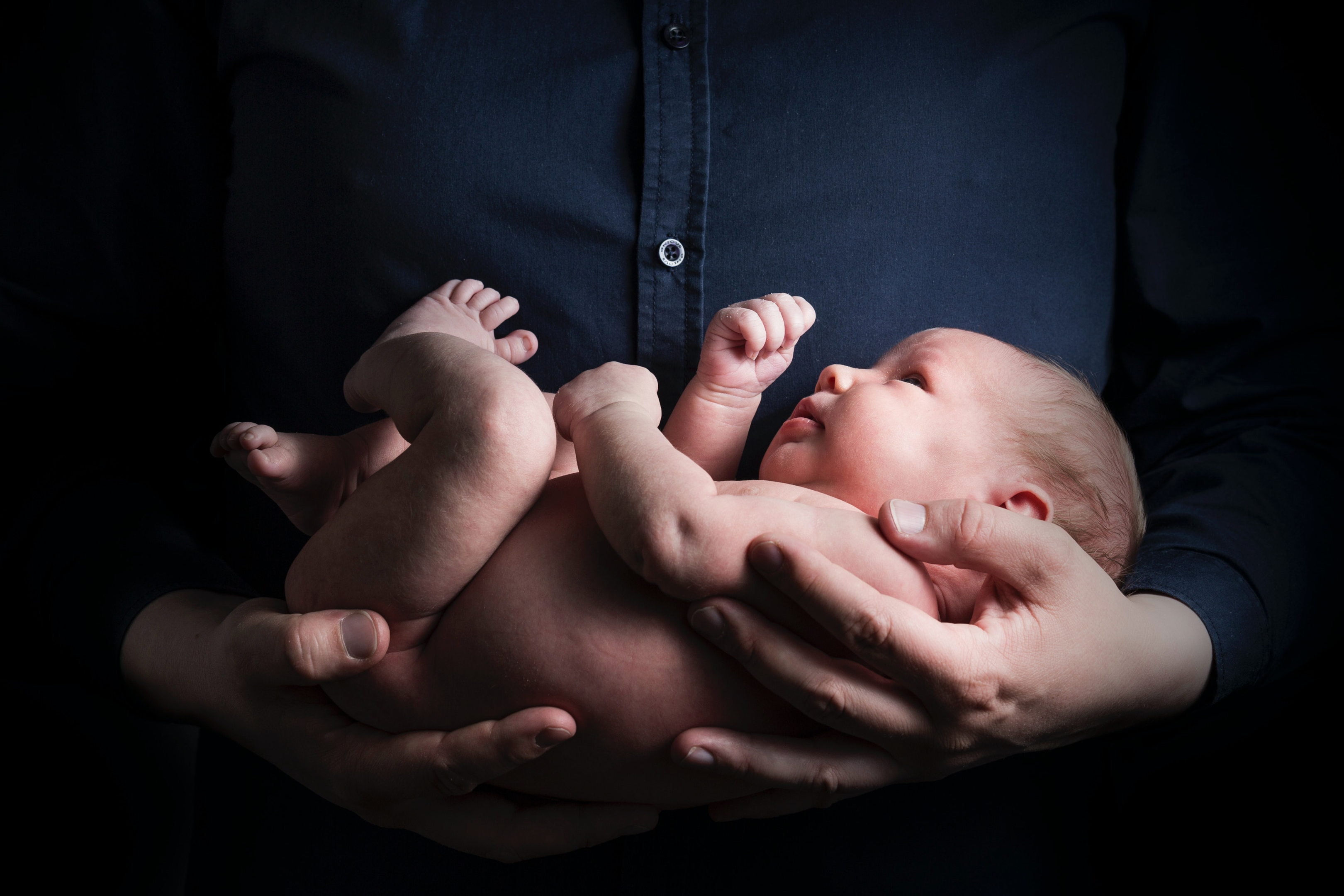 For starters, you should be comforted by the fact that postpartum hair loss is quite common. If you are suffering from thinning hair because of this, you are not alone.
There are two main reasons behind hair fall after having a baby. Though other things may be affecting your hair growth at the same time, it is most likely going to be one or both of these things causing your hair loss.
Hormones
Hormone levels play a huge role in your hair growth. Your hair cycle functions off signals it gets from your hormones, which tell it when to enter the growth phase and when it should be in the resting phase.
Pregnant women tend to have their hormone levels constantly telling their hair to grow. When the baby is born, their hormone levels then have to catch up where they should be, and their hair responds the same way.
This means that all the hair that they should have lost during their pregnancy comes out after they give birth. If their hormonal changes don't happen smoothly for whatever reason, this hair fall is even worse.
Hormonal changes are also not consistent with each pregnancy. So, a woman may keep her normal fullness after her first childbirth only to lose nearly half her hair after her second childbirth and then have normal hair growth after the third.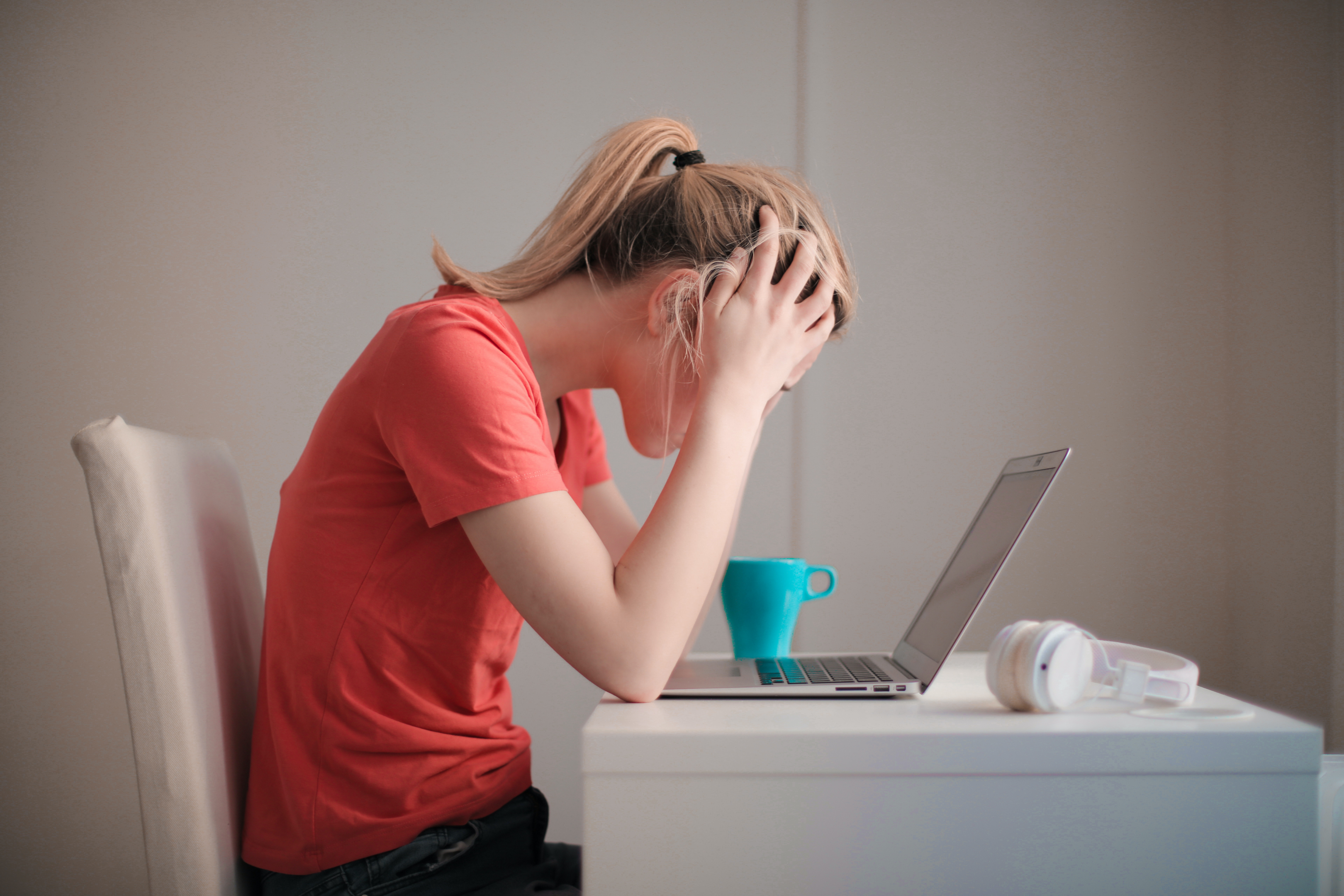 Stress
Stress is a known major cause of hair loss, and few things are more stressful than having a newborn to take care of. It negatively impacts your hormones, but it also causes excessive shedding as your hair follicles release their hair strands.
Think of it like your scalp's way of entering 'fight or flight' mode. Your body doesn't see your hair growth as important, and it so stops that process until the stress is over.
Unfortunately, there are many things about childbirth that can be stressful for new moms. Their body is physically recovering, which can be stressful all on its own.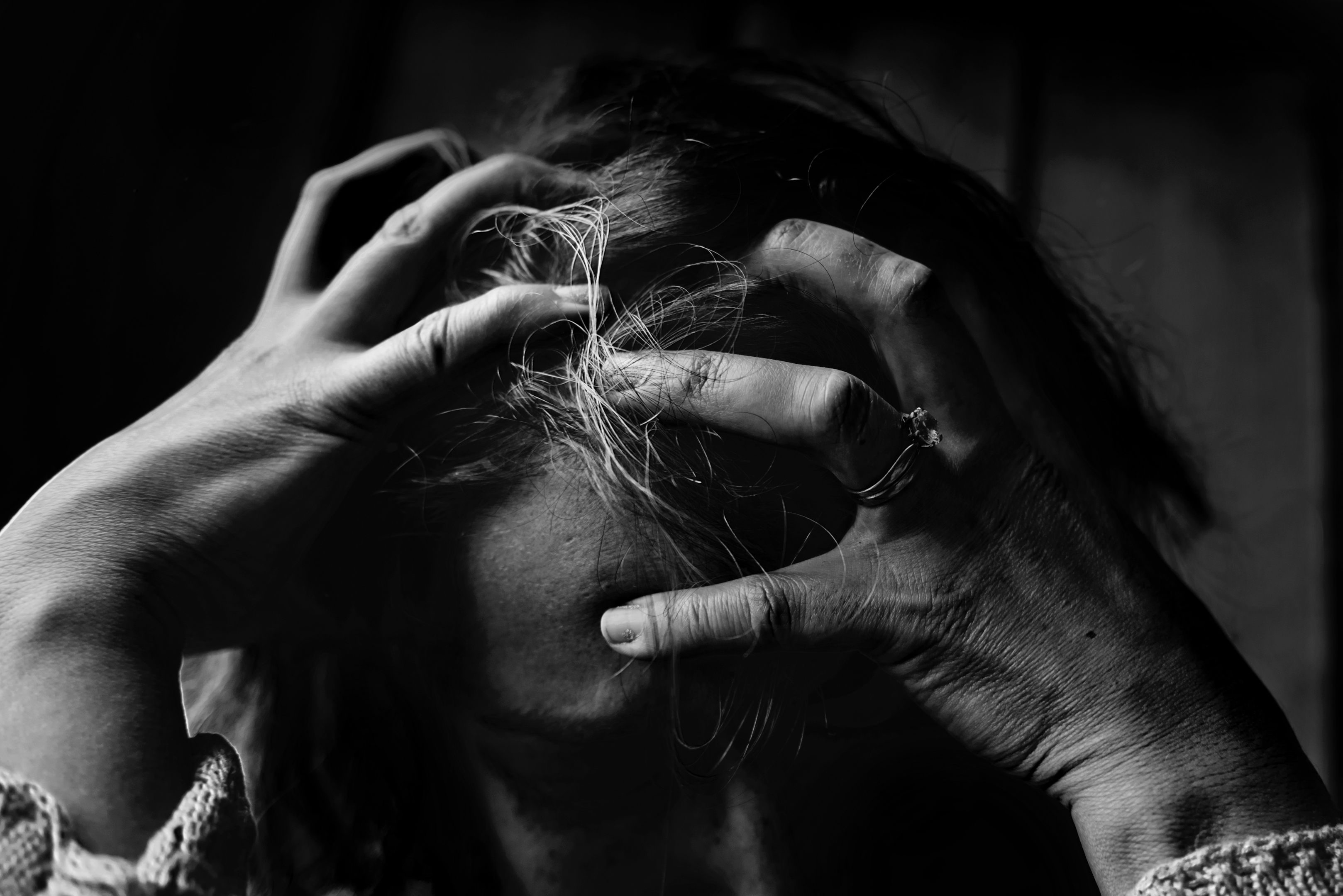 Also, newborns require frequent care. This means new moms often have many sleepless nights, which causes more stress on their bodies.
It is also very easy for a new mom to get mentally stressed to the point of being depressed, which is why postpartum depression is a big deal.
The mental stress can be because she is unable to keep up with everything that needs to be done, or simply because she is missing the activities she usually takes part in.
The Top 5 Shampoos For Postpartum Hair Loss
Fortunately, there are many shampoos for postpartum hair loss. This gives you plenty of options to choose from. Each of these are ones I feel will help with postpartum hair loss or getting healthy hair growth even without being in the postpartum period.
Though I am putting them on a numbered list, I don't actually consider any of them to be better than all the rest. Each has its advantages and disadvantages.
#1. Briogeo Blossom And Bloom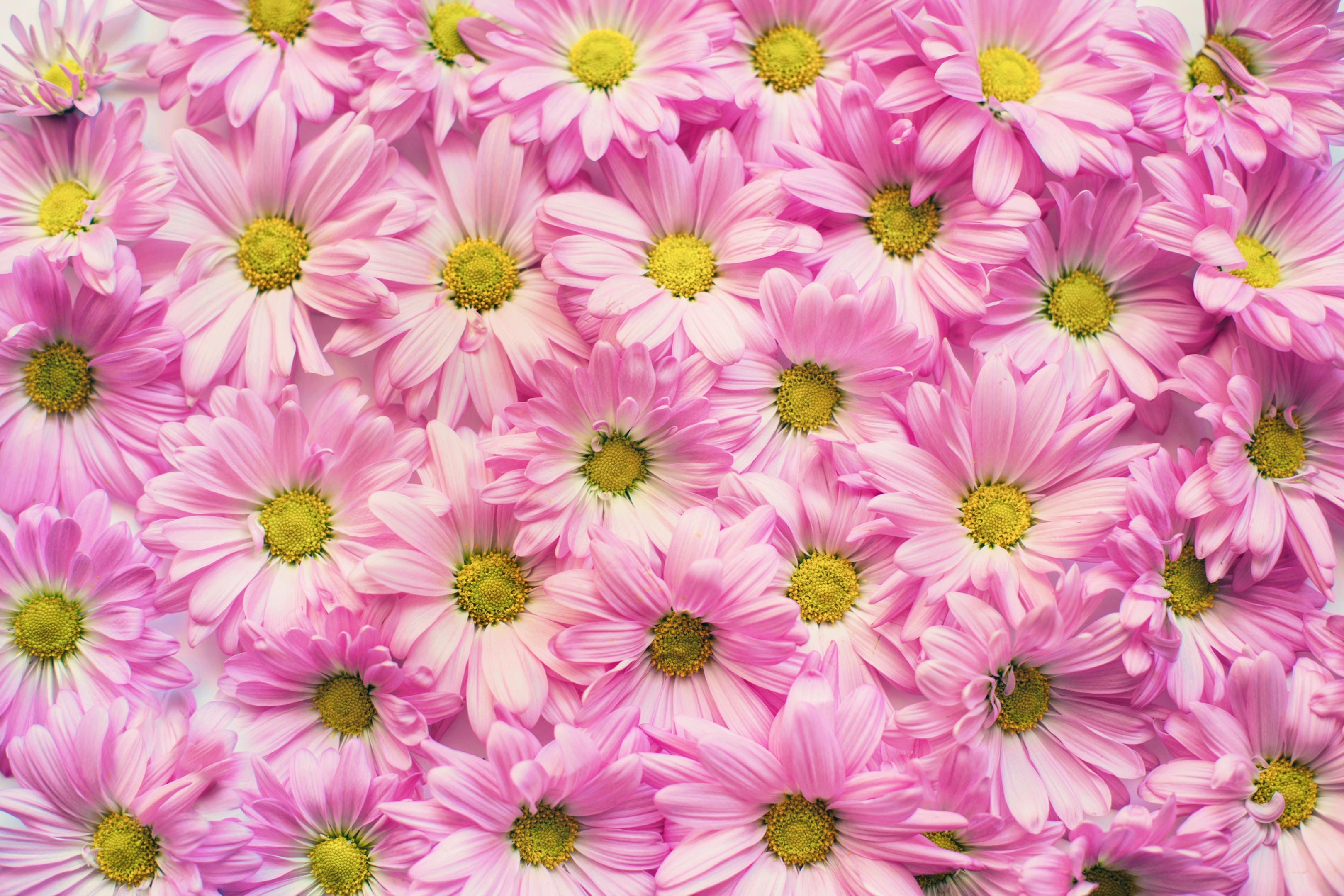 The main two ingredients in the shampoo from Briogeo are ginseng and biotin. Biotin is very well-known for helping your hair grow in all sorts of ways.
It also has Vitamin B5, coconut oil, and more than one citrus peel extract. Though some coconut oil is better than others, it is not an oil that really makes your oily scalp worse.
In fact, coconut oil can be helpful for balancing the oiliness of your scalp. This is on top of helping your scalp health and repairing damaged hair.
This thickening shampoo also has no parabens, silicones, sulfates, or anything else you might want to avoid. It is vegan, cruelty-free, and the Briogeo brand will sometimes also give you free samples if you buy the product directly from them.
On the downside, it has maltodextrin in it. While this ingredient can strengthen your hair strands, it is also most often derived from wheat. Though this is not the part of the wheat that gluten comes from, people with wheat sensitivities should stay away from maltodextrin.
#2. Ingreendients Vegan Shampoo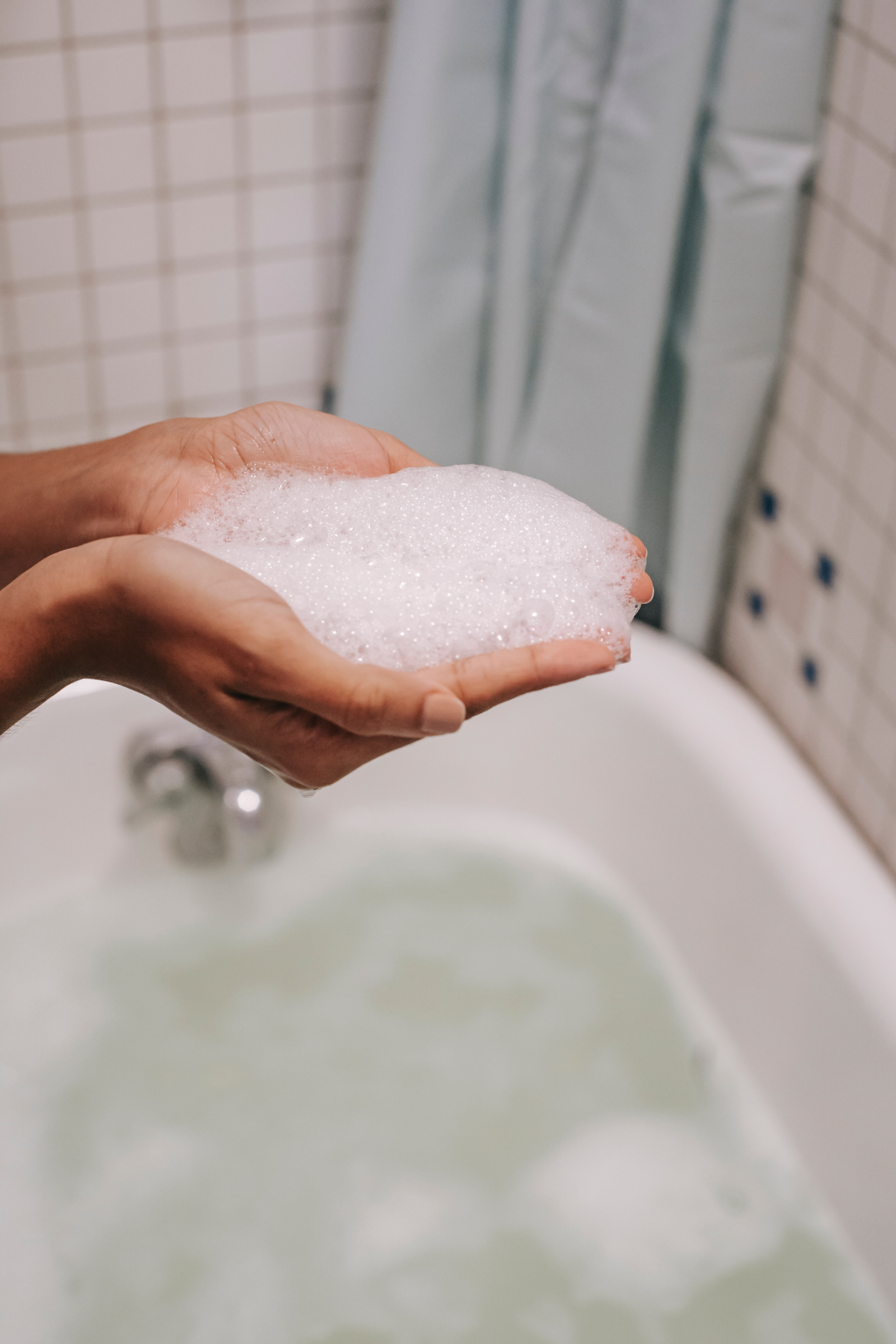 This postpartum hair loss shampoo is one of the best shampoos thanks to its very short, simple, and great list of ingredients. The very first one is aloe vera, which is sometimes used all on its own to help with hair loss.
Also in it are tea tree oil and apple cider vinegar, both of which are very beneficial for the hair follicle. Apple cider vinegar (ACV) is particularly great, as it helps balance your hair's pH, prevents fungal infections, improves circulation, and is a particularly good option for curly hair.
On top of what it includes, this shampoo also excludes parabens, silicones, synthetic colors and fragrances, and other things you want to avoid. It is cruelty-free, vegan, and uses only recyclable containers.
Even better, it is perfectly safe for color-treated hair and not much more expensive than other shampoos. If you want it, there is also a matching conditioner from Ingreendients that has many of the same advantages.
On the downside, though it is a gentle formula for your hair, it also has had complaints that it doesn't clean oily hair very well. Not everyone with an oily scalp makes this complaint, though, so it may still be worth giving a try, even if this is your hair type.
#3. Shea Moisture Jamaican Black Castor Oil Shampoo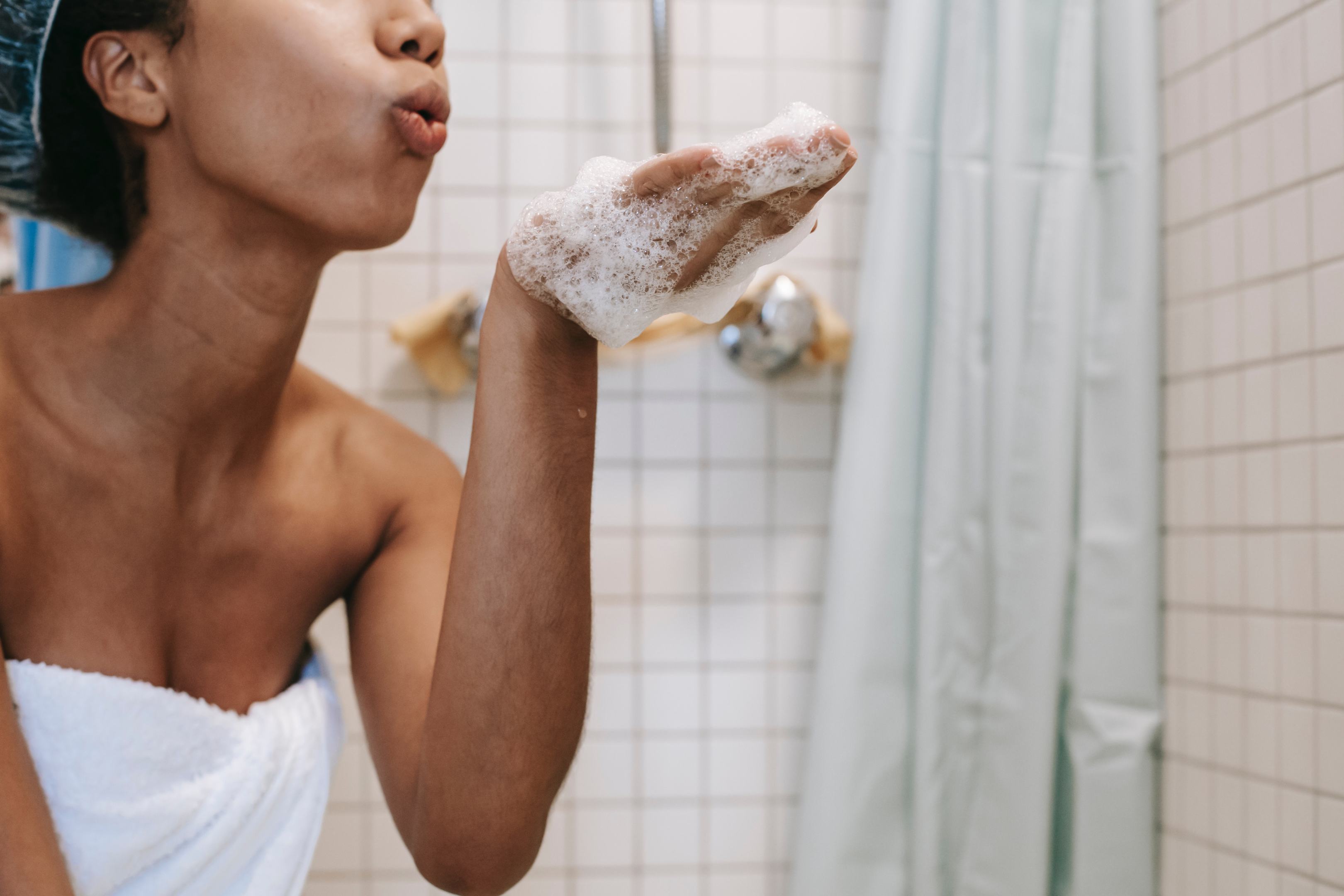 Shea Moisture is a brand that has a few different options that can help with hair growth. This thickening shampoo has castor oil as its main ingredient and a lot of other things, some of which can make it qualify as a detoxifying shampoo.
This includes peppermint, shea butter, and apple cider vinegar. If you are someone who has an oily scalp and hair, this may not be the best hair growth shampoo for your postpartum hair loss.
The company behind it focuses on products that promote growth for curly hair, which almost always comes with a dry scalp.
To this end, Shea Moisturizing products tend to have a lot of natural oils to add moisture. This is often far too much for hair that is already making all the oil it needs.
#4. Pura D'or Anti-Thinning Shampoo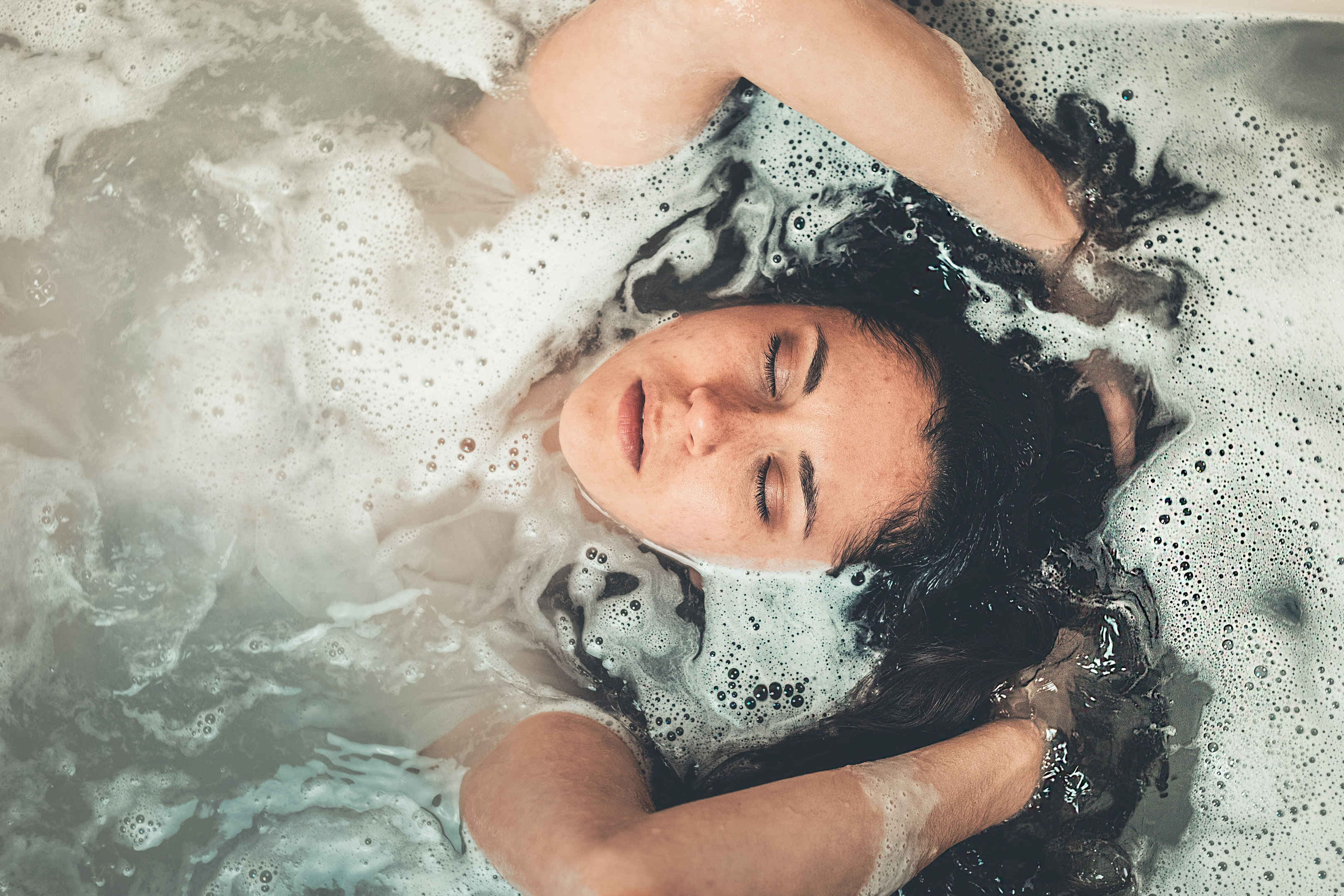 This shampoo comes with a blend of over a dozen different herbs and plants that can help your hair. This includes things like tea tree oil, nettle leaf, biotin, argan oil, and other beneficial things.
Pura even says they did a clinical study that lasted eight weeks that proved how their shampoo thickened fine hair.
However, some people say it has a strong and unpleasant scent, and a few have mentioned that it dried their hair, so it is clearly not for everyone.
#5. Act+Acre Cold Processed Cleanse Shampoo
This postpartum hair loss shampoo has many benefits thanks to its ingredients list. The main ones it mentions are amino acids, lavender oil, rosemary oil, and a few other oils and plant products.
Amino acids can help you have healthier hair growth by getting rid of the free radicals that can attack your hair follicles. Meanwhile, lavender can be quite soothing and can help prevent hair thinning that might be caused by inflammation.
It has no silicones and is sulfate-free, paraben-free, and it is also free of synthetic dyes. Its price is comparable to the other things on this list, possibly being slightly more expensive.
Unfortunately, it has more than one sodium ingredient. This can make it very drying on your scalp, though the different oils in it can prevent this shampoo from being too drying to the hair follicle.
It also says on the instructions that you are supposed to wash your hair with it twice each time you use it. This makes you go through it twice as fast, and you may not have the time if you are after a quick shower.
Honorable Mentions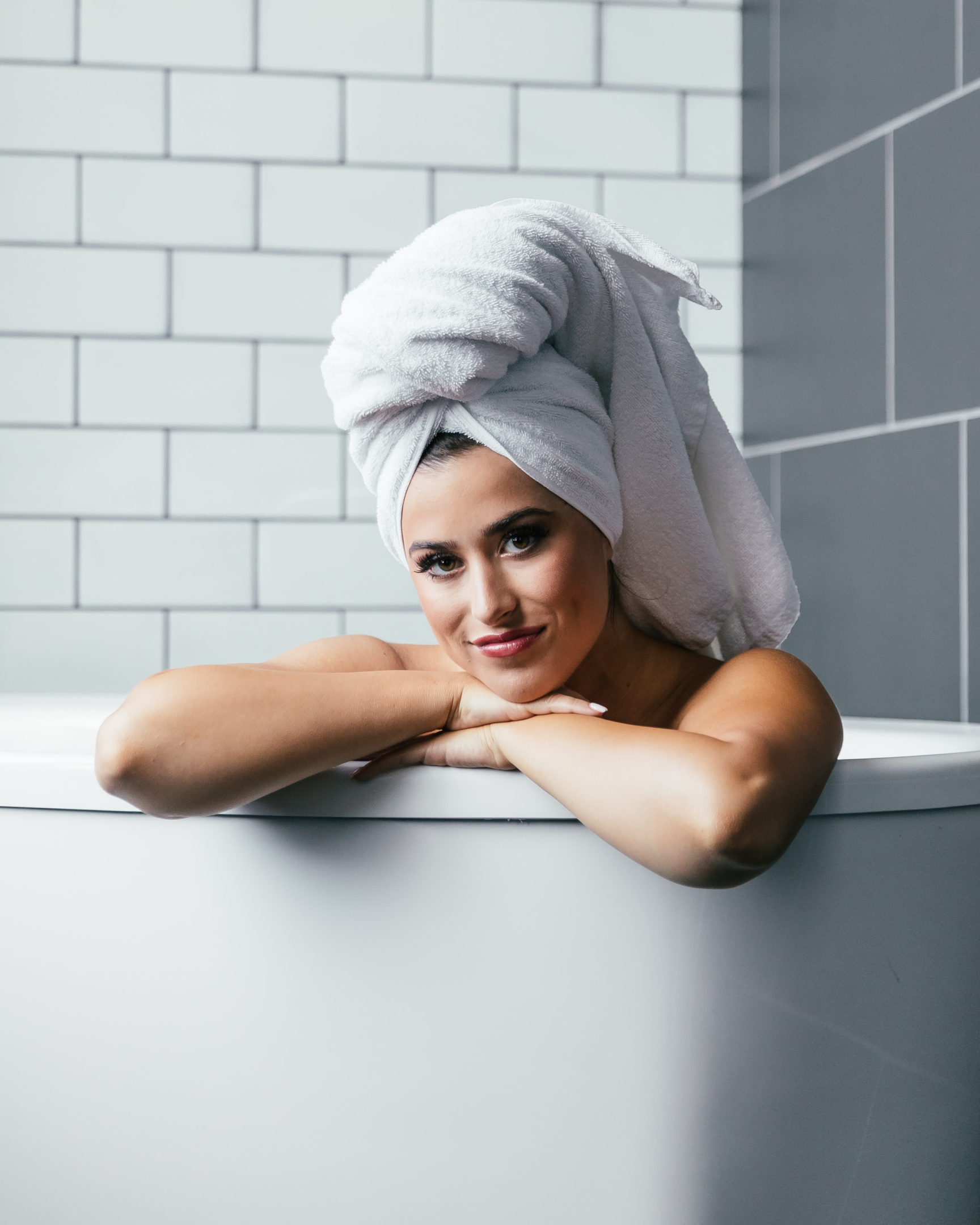 Avalon organics thickening shampoo has biotin, Vitamin E, and many other beneficial ingredients. It also has some alcohol in it, making it have the tendency to dry out your scalp.
Hair restoration laboratories shampoo, Maui Moisture Thicken & Restore Shampoo, and Collective Laboratories Detoxifying Shampoo are all good for hair loss as well.
Though they are just shy of being the best shampoos, these have many ingredients ranging from pumpkin seed oil to green tea and ginkgo biloba.
What To Look For In Shampoos For Postpartum Hair Loss
The best shampoo for postpartum hair loss will always have at least a few things for postpartum hair loss that will help your hair follicles. Some good things to look for include:
Biotin

Vitamin E

Vitamin B (like folic acid or Vitamin B5)

Keratin

Natural oils (like coconut or argan oil)

Essential oils (like lavender or peppermint oil)

Aloe vera
Though you don't need a shampoo that has all of these things, the best shampoos will have at least two of them to help your thin hair.
What To Avoid in Shampoos For Postpartum Hair Loss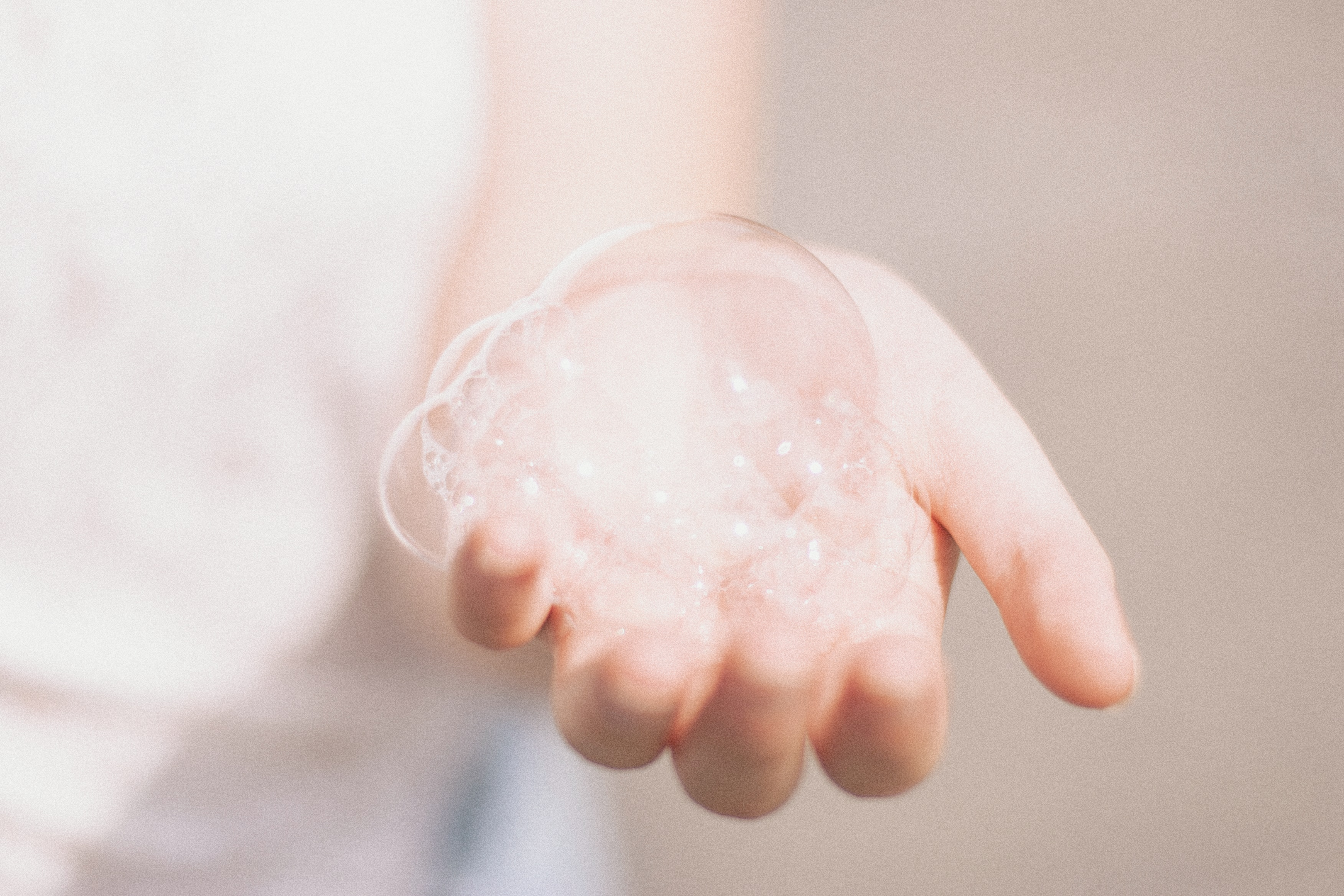 Though many shampoos claim that they will help with postpartum hair loss, some have ingredients in them that can worsen your hair fall instead of helping your hair grow.
For this reason, make sure any shampoo you are using during your postpartum period is paraben-free, sulfate-free, and has no silicones, just to name a few things.
These are all harmful ingredients that can cause hair fall. In fact, most of the chemicals you see, such as sodium lauryl sulfate, are not something postpartum mamas want on their hair if they want to prevent breakage.
Other Tips For Caring For Postpartum Hair
Besides picking a shampoo that is good for thinning hair, there are plenty of other things you can do to combat your hair loss. Some of these are simple, while others will take a bit of time and effort.
Other Hair Products
Prenatal vitamins and postpartum vitamins can both go a long way to prevent postpartum hair loss. I already have an article listing out some of the best of these to help you get healthy hair and combat the nutritional deficiencies you are likely to have.
There are also serums and other hair products you can use on your scalp to encourage blood circulation. Conditioners that match the shampoo you are using can also do a lot of good.
If your hair loss is severe enough, your doctor can prescribe something more. Just be sure that whatever you are using is also safe for your baby if you are breastfeeding.
Don't use too many products on your hair at once, though, or you will end up with product buildup on your hair. This could clog up your pores and prevent new hair growth.
Good Habits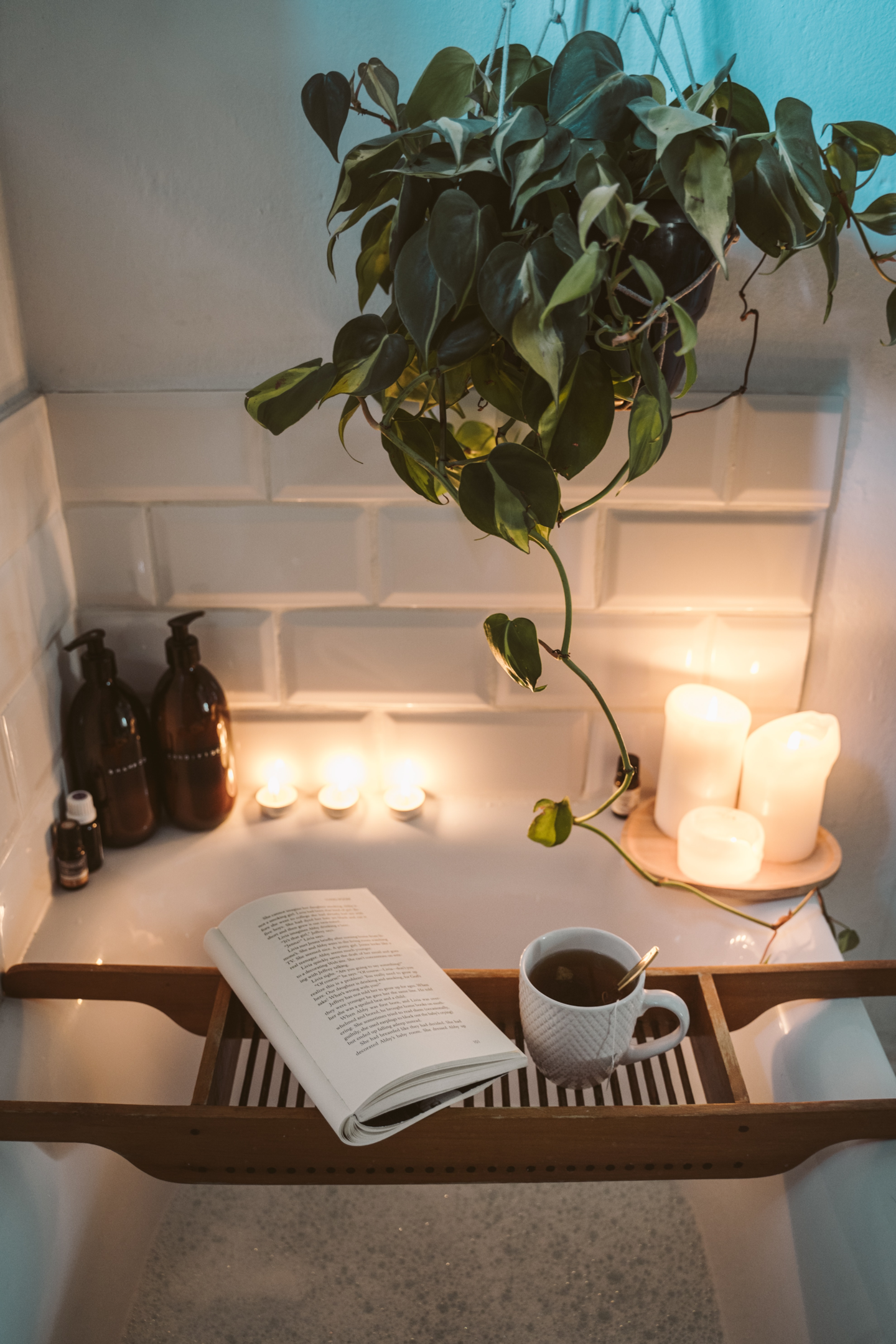 Since postpartum hair loss is caused partially by stress, anything you can do to decrease your stress levels will help prevent hair fall. This includes getting as much rest as you can, trying to find time to do relaxing things, and taking care of your own needs.
Getting enough sunlight and Vitamin D could probably do more than you think to promote growth. Exercise can be good for stress and can also help your blood flow just as much as one of the best shampoos.
Final Thoughts
Postpartum hair loss can add even more stress to your already stressful time, as more than one celebrity can attest to. Fortunately, postpartum hair loss is not something you just have to sit and suffer with.
In many cases, your hair's growth cycle will naturally resume after giving birth. However, other times, your growth phase won't start back up properly, even months after you have your baby.
This is why you shouldn't wait to see if your hair will start growing back on its own before at least picking a hair loss shampoo like the ones I've just mentioned.
If you are dealing with thin hair due to postpartum hair loss, I hope these shampoos for postpartum hair loss will help you. If this is something you've dealt with in the past, I hope you'll let me know how you got fuller hair!