Growing a beard for men is a good idea to do. The beard is excellent as a way to increase their appearance. Yes, it can be said that a man with a beard has better authorities and they look more special. Many ideas of the men's beard are available to be the option. However, the Tony Stark beard may be a good idea, especially for men who want to have a neat beard.
A fact that you need to underline is the Tony Stark beard is one of the most versatile styles with its masculine look. As we know, Tony Stark or Robert Downey Jr is also known as an ironman.
Of course, with the great masculine look, the style of this beard can be the inspiration of men to renew their appearance. Moreover, this beard idea is quite easy to style and maintain. Besides, these are also some ideas and variations of the Tony Stark beard that we will talk about here.
Classic Goatee Tony Stark Beard Tutorial
It can be said that the classic goatee is the most favorite Tony Stark beard to be styled. In its simplicity, these are the sense of professional and handsome that occur in men's appearance. Here, this beard style is appropriate for men that have a round and oval shape. Then, this beard will look more awesome on the taper fade.
Then, how to style it?
Shaving the cheek completely is the first thing to be done to create a neat look. Then, trim the small patch of the beard below the lips. Make sure that it connects the beard on the chin. After it, grow a mustache just to create a masculine look.
Tony Stark Beard Style In Endgame: Beard with Mustache and Soul Patch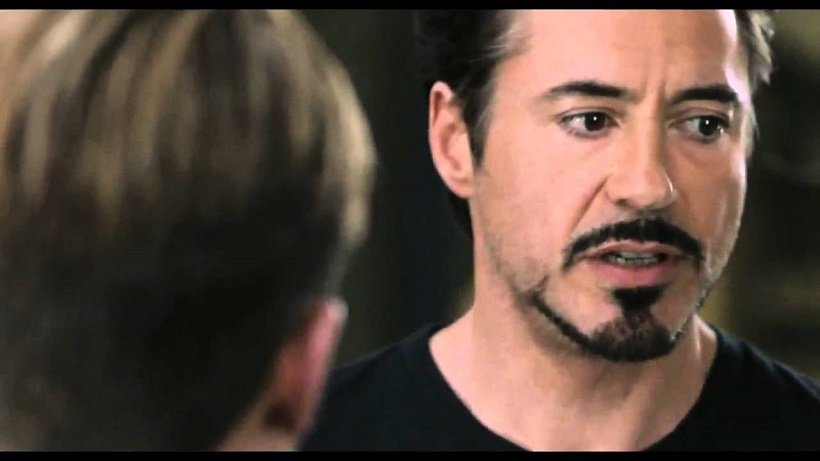 The soul patch is known as a small patch of facial hair. It grows below the lower lip and above the chin. This matter is also known as a jazz dot. When you see Ton Stark in Endgame, you may realize the kind of his beard.
This beard is simple but the effect is quite interesting. It is ideal for those who have a round and wide face.
When you want to apply this idea of Tony Stark beard, keep the area of cheek completely shaven. This first idea is quite essential, especially to keep a clean look. After it, connect the soul patch with the chin beard. Here, you need to keep the beard slightly trimmed.
Iron Man Beard Style: The Stubbed Beard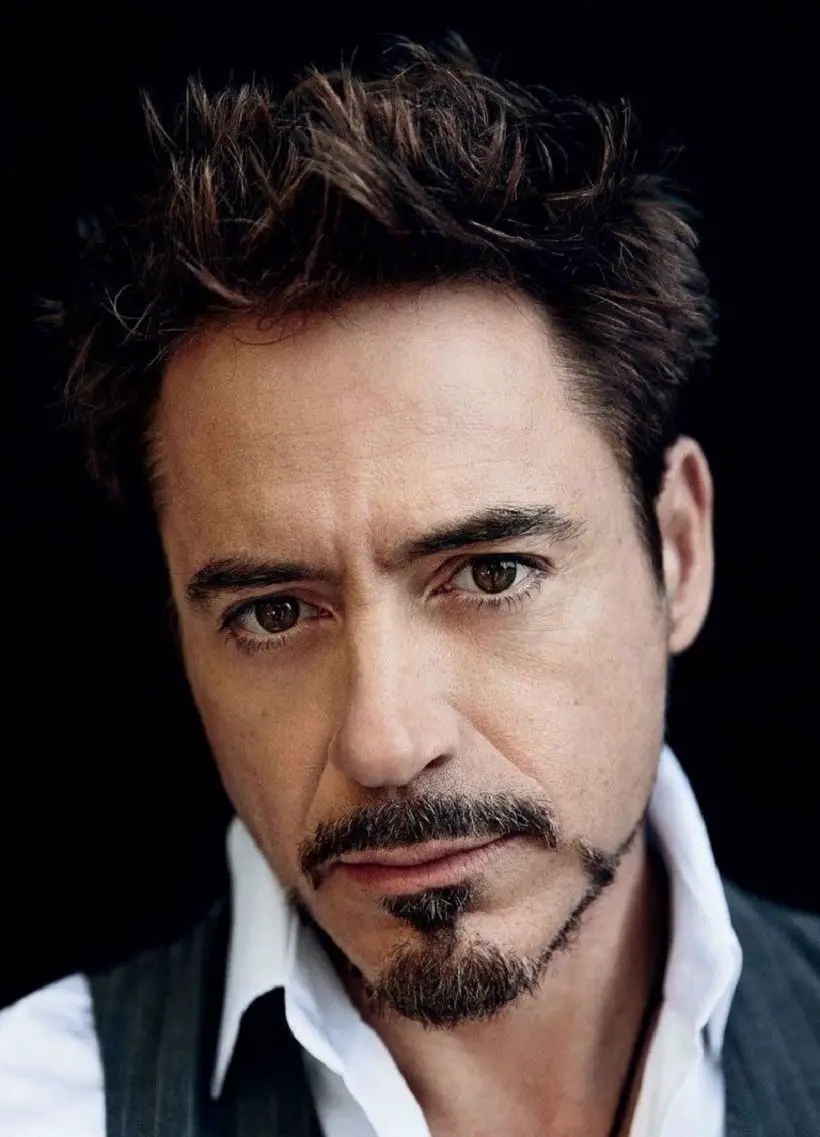 The stubbed beard is the most graceful and classiest Tony Stark beard. It is quite simple but the look is very special. What makes this idea of beard unique is the combination of medium length with straight hair to create an awesome look. This beard is also easy to be maintained.
This Tony Stark beard is appropriate for any face shape. It means that every man has the same capability to apply this beard style.
Applying this beard is also quite easy. The process is not complicated and every man can finish it easily. Here, all you need to do is trim the beard and then make it slightly visible.
Tony Stark Beard Iron Man 3: Silver Blonde with Spiky Hair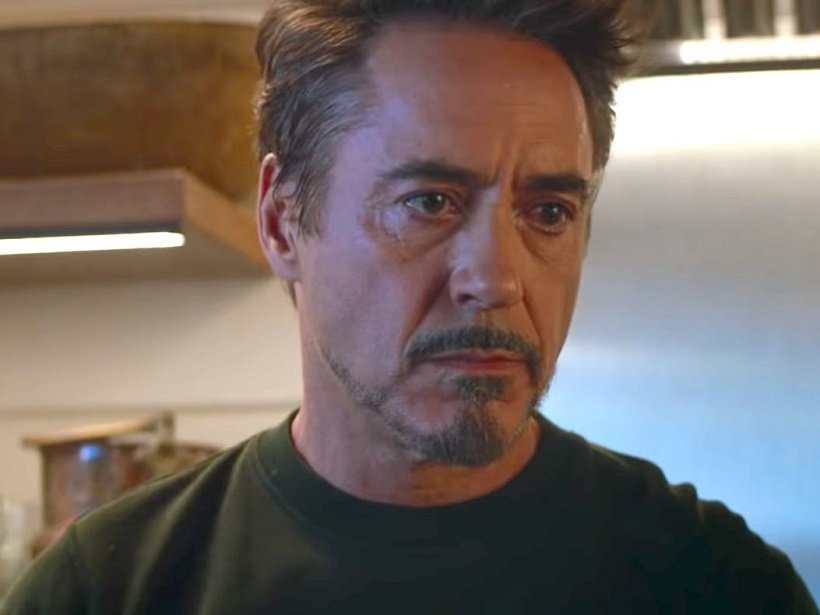 It is an awesome combination of the white beard with short spiky hair. This simple Tony Stark beard can be the inspiration for men who want to create a mature look at their appearance. Not only a simple and nice on its result, but this beard is also appropriate for men with any face shape.
Trimming the beard becomes the first matter to be done here. Then, style the hair with the spike texture. Consider to color the hair with blonde style.
Tony Stark Beard Civil War: The French Mustache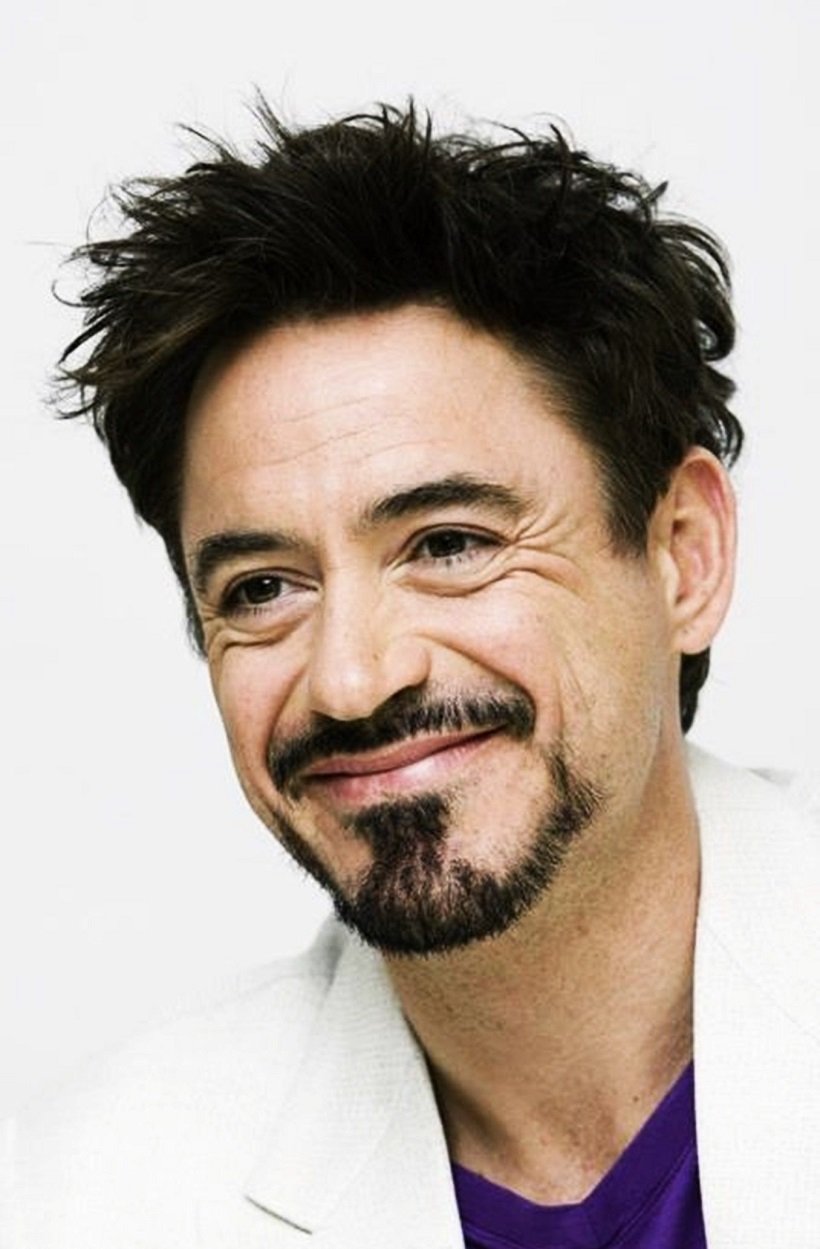 For men who want to add more class to their personality, this Tony Stark beard can be a good idea. You may try this special beard with the discontinued mustache.
Here, this beard is appropriate for men that have oblong, oval, and heart face shape. Besides, the ways to style this beard idea is quite simple too. When you know the French mustache, all you need to do is the same as it.
Here, grow and apply the discontinued mustache. After it, keep the cheek area clean by shaving it. Seeing some images of this beard may give you more inspiration.
Robert Downey Jr With Beard: The Chinstrap Style
The chinstrap style becomes another good idea of the Tony Stark beard to be applied. This idea can be said as a simple but elegant beard style. The result of this beard idea also will be better when it is combined with the edgy spikes hair.
Men with oblong, round, and triangle face shape have a better chance to apply this beard and get a better appearance. Then, to apply this beard, extending the thin strap facial hair on the jaw-line is a must. The facial hair then should be connected with the goatee beard.
Beard With Side Part Hair
For those who have medium hair, this Tony Stark beard idea can be another option to be tried. Well, the combination of the beard and side part hair delivers a special and mature look, especially for men that want to have a new appearance in their daily.
This beard is appropriate for those who have a round, triangle, oblong, and oval face shape. You may see the result of this beard style on the different face shapes.
An interesting thing about this beard is the easy maintenance. Here, to get a neat look, all you need to do is shaving the cheek area.
Some ideas of the Tony Stark beard above can be another inspiration when you want to get a new style for a better appearance. Scroll the samples of the beard ideas and then find the most appropriate idea based on your beard style. See more idea Best Shadow Fade Haircut