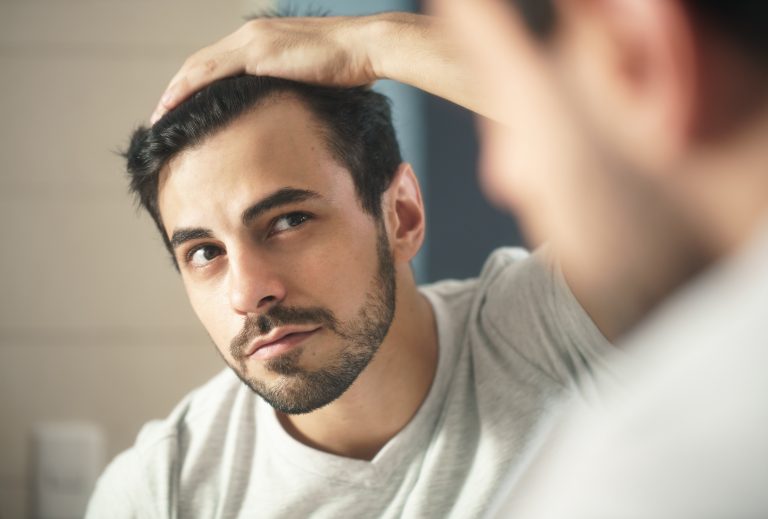 If you're looking for a highly effective pomade to style your hair and make appear more beautiful and healthy, then the American crew pomade is your best option.
While the selection of pomade totally depends on your hair type, there are still some features and aspects of pomades that you must look for while picking a pomade for your hair.
Of course, you don't want to end up buying something that'll not work, or might even cause more harm to your hair.
Excitingly, the American crew produces one of the best and highly sought after pomades in the haircare industry. We're about to show you everything you need to know about this innovative hair styling product.
That said, here's an honest and unbiased American crew pomade review.
American Crew Brand Overview
American Crew is a wonderful brand that is trusted for its reliable and effective styling products. They produce a variety of pomades built to offer moderate to high degrees of hold and shine.
Their products range from pomades, hair fibers, grooming creams, and molding clays. The American crew pomade is designed to help you come up with unique hairstyles suited to your every need.
American Crew Pomade Review
American Crew pomade is designed to help both men and women with their hair styling needs. It's basically a versatile water-based formula for most hair types – and is ideal for styling long or short hair. It gives your hair medium hold while also providing a high shine.
This product generally offers a fantastic, flexible, and modern alternative to styling gel if you want something that is a bit less stiff.
American crew cream pomade holds your hairstyle all day long and is pretty easy to work on your scalp. It also has an amazing odor and is easy to wash off with just a little shampoo.
It works well for curly hair and it can be used to create classic, slicked back looks or just for control in any type of hair.
Furthermore, the pomade comes in a simple two-colored compact jar. Once the lid is opened, you will be hit with a strong but clean masculine aroma. You will certainly have heads turning your way, just because of how sweet and enchanting your hair will smell after using this crew pomade.
Pros
Great product for curly hair.

Healthy hair alternative to styling gels. 

Leaves hair soft and smelling great. 
Cons
 It can make thin hair look greasy. 
American Crew Pomade Ingredients
Excitingly, this pomade was formulated mostly with natural ingredients that are not harmful to your hair.
Some of the ingredients include:
Aqua/Water/Eau
Benzyl Salicylate
Diisopropyl Dimer Dilinoleate
Hydroxypropyl Bisstearyldimonium Chloride
Quillaja Saponaria Bark Extract
Alpha-Isomethyl Ionone
Salvia Officinalis (Sage) Leaf Extract
Carthamus Tinctorius (Safflower) Seed Oil
Pros
Offers all-natural holding power
Provides high sheen
Easy to wash out
Very affordable
Natural odor with no synthetic additives
Works for all hair type (thick, curly, thin)
Cons
It's somewhat difficult to apply
Comes in small quantity
American Crew Cream Pomade Features
The good thing is that the American Crew Pomade is so versatile and will work for all kinds of hair textures. It's a classic product that is used by both men and women to style their hair for a long time, due to its uniqueness.
Here are some of the wonderful features you'll enjoy from this hair pomade:
Amazing scent
Apart from producing a pomade that could be used every day, American Crew also succeeded at adding a fragrance that would amaze women, without getting them overwhelmed.
They experimented with several fragrances for years before coming up with an exceptional scent that's loved by everyone that uses this product.
Very easy to clean
Many people shy away from hair pomades only due to how difficult it is to completely remove the product with a hair wash.
Interestingly, the American Crew Pomade is a water-based product, which makes it incredibly easy to wash off without leaving any residue behind.
Long-lasting
American Crew pomades are durable, and they're meant to keep your hairstyle intact in all weather conditions.
And for medium hold pomades, simply restyle it by either applying additional little quantity of the pomade or by wetting the hair before combing it.
Medium hold and shine
Regardless of whether the hair is curly or straight, the pomade maintains what's mentioned on the product in terms of offering the hair medium hold and shine all day long.
Faux Volume
Since this product offers your hair a matte look when dry, it gives people the impression that your hair has a lot more volume than it truly does.
This is a fantastic feature for people that desire to rock out hairstyles like a pompadour but don't have the hair thickness needed for it.
Malleable
Unlike most other pomades out there, The American Crew product does not make the hair feel stiff or coarse after application.
You can even move around your style a few hours after its set. Just use a comb or your fingers to restyle it.
Ingredients used
Another thing I love about the American Crew cream pomades is that it's produced from high-quality, natural ingredients to ensure there are no side effects. It'll safeguard your scalp and hair from roughness and damage.
Other Related American Crew Creams
It might also interest you to know that the American Crew also has other wonderful related pomades such as the American crew heavy hold pomade and others.
Check them out below:
How to Use American Crew Pomade
As a water-based formula, the American Crew hair pomade works best when the hair is slightly damp. Basically, if you towel dry your hair before applying the product, it should be great and will offer maximum hold.
A little is also better. In other words, applying too much of the product will give your hair a greasy look. Instead, it's better to start with little amounts – you can start with a teaspoon or thereabouts and then add more if needed.
Just work a little amount of the formula evenly through dry or damp hair (just like shampoo) and style as desired. This way, all your hair will get covered with the formula and it will look more even and natural.
You can style your hair as you want. The possibilities are endless with this product and you can create different types of hairstyles with it.
Frequently Asked Questions
Where to buy American crew pomade?
You can buy American crew pomade from most beauty shops. But if you choose to buy it online, then Amazon should be your best choice.
Is American Crew Pomade bad for my hair?
No! Pomade is NOT harmful to your hair. The pomade comes in two types – water and oil-based. Some people believe that pomade is bad for the hair and causes hair loss, but there's no proof of that.
Which is better American Crew Fiber or pomade?
Pomade generally has a bit stronger hold and more shine than Fiber. Fiber is best for thick and wavy hair, while pomade is best for curly hair.
However, either could be considered the best products from the American Crew brand for thick hair. Although, pomade is much better than Fiber for longer hair.
Is the crew pomade water based?
Yes, the American Crew Pomade is water-based, and that's why it's super easy to clean it without leaving any residue behind.
Should I put pomade in wet hair?
For most pomades, your hair should be damp, nearly dry, but certainly not wet or dry. Too much water will dilute the formula and hold, while dry hair will make it harder to distribute the pomade evenly.
Although, some pomades can be applied to dry hair.
Conclusion
Overall, this is a fantastic hair product for sophisticated people – and I highly recommend it for both males and females.
However, if you've ever tried this product on your hair before, we'd love to know about your experience. Simply leave us a comment below let's know what you think about it.