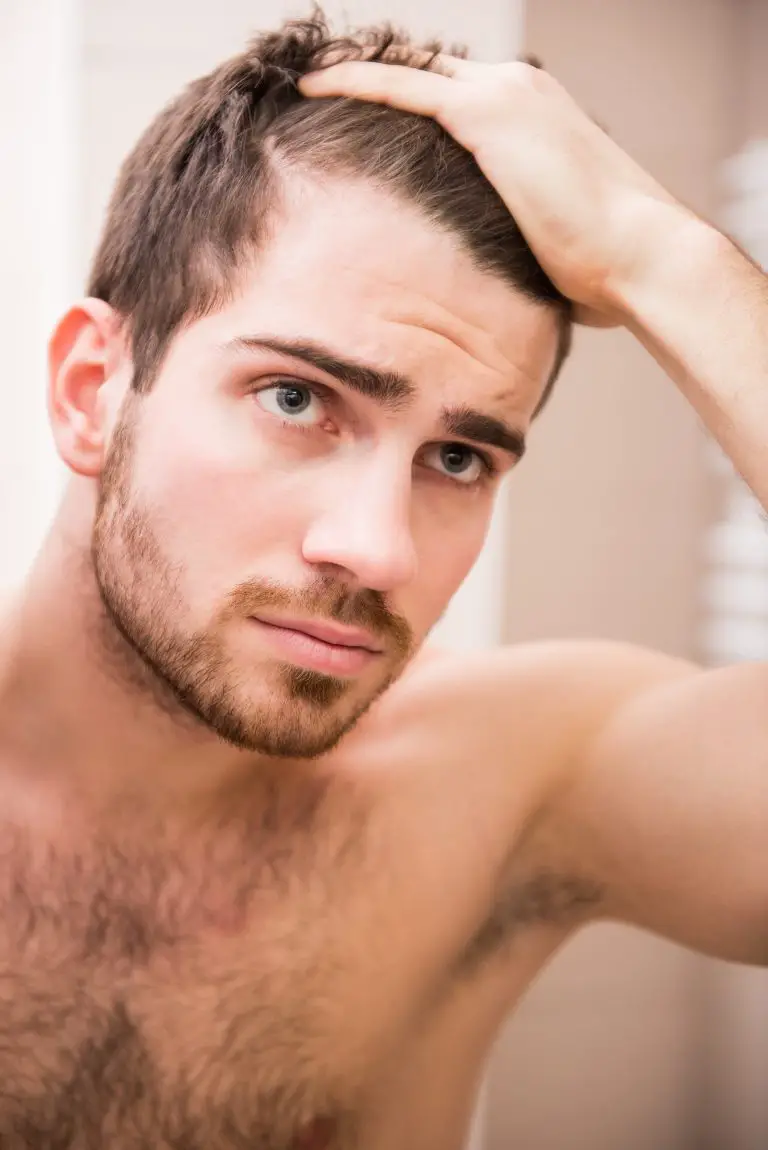 Out of the four Nutrafol core products that they offer for hair loss, it is surprising that only one of them is for men. After all, male pattern hair loss is without doubt the most well-known ailment that causes hair thinning for men.
However, since male pattern baldness is the main cause of thinning hair for men, perhaps that is why Nutrafol only felt the need for this one product to solve it. True, there are other things that can result in compromised hair health.
But there's certainly no other type of product besides something that prevents testosterone conversion that would help such a large group of men like this Nutrafol core supplement does. The question as to if Nutrafol Men can really help with better hair growth is probably why you are here, though.
So, starting our Nutrafol review on what their product is, we'll then list each natural ingredient, what these can do for whole body health, and then see what men who have used this product say about it.
What Is In Nutrafol Men
Later we'll compare Nutrafol Men to Nutrafol Woman but, for now, we will just look at the ingredients in this one. To start, Nutrafol Men has seven different vitamins and minerals at the top of the label. There is not quite one day's worth of Vitamin C and over a day's worth of Vitamin A and iodine.
There is also over 200% of your daily dose of zinc, with over 300% of your daily doses of both Vitamin D and selenium. Finally, Nutrafol Men has 3,000 mcg of biotin, also known as Vitamin H. That is all in the vitamin section, and the lower part of the label on Nutrafol Men is divided into two more sections.
The label's middle section says that it is a Synergen Complex, and has a list of plants and other things. It starts with a CO2 extract of saw palmetto, which is highly beneficial for male pattern baldness. Next, it has marine collagen types 1 and 3 and ashwagandha root and leaf extract.
The last three here are a curcumin extract that doubles as a curcuminoid complex, full spectrum palm extract, and hyaluronic acid. All in all, most of these Nutrafol ingredients are ones you likely have heard about as being good for encouraging hair growth.
Nutrafol Men has one last section on its label, which it calls its Nutrafol Blend ingredients. This starts with L-Cysteine, L-Lysine, and L-Methionine. As for plants, there is then horsetail stem and leaf extract, Japanese knotweed root extract, black pepper fruit extract, and capsicum fruit extract.
The only other ingredient in the Nutrafol Blend is solubilized keratin, which most are aware goes into your making each hair follicle. At the bottom of the label, Nutrafol says the capsule is made of vegetable cellulose and rice hulls.
The Added Benefits Of These Ingredients
Men can have other health issues going on besides just hair loss. While a drug can target hair loss and rarely helps with anything else at all, a natural hair supplement like Nutrafol Men can help with other things besides the hair growth you are taking it for.
Just the vitamins in Nutrafol Men alone have loads of other benefits that are too many to name. Vitamin A has several benefits all on its own. Not the least of these is that it has anti-cancer properties and helps with night vision.
Vitamin C is too commonly known to miss, so I'll stick just with mentioning that it can help with your heart health by aiding your blood pressure levels. Next, Vitamin D reduces inflammation, which can benefit so much more than your hair health. It also helps your bone and muscle health as well.
Though men might not care as much about their nail and skin health, biotin is known for helping both. Collagen also helps with both your nails and skin, on top of helping your make the keratin your hair follicles need.
What will be more helpful is the zinc, which supposedly helps you heal wounds faster. Meanwhile, the iodin in this hair supplement can help prevent and heal scarring on top of being great for your thyroid.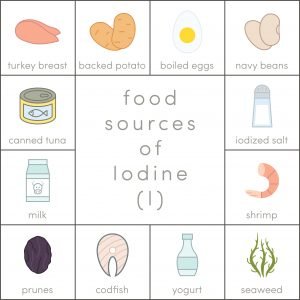 Selenium is another not-so-common nutrient, but one that can help your brain function as well as heart health. Finally, though saw palmetto is often highlighted for its DHT blocking properties, that isn't all it can do.
This plant also benefits your urinary tract and can help reduce your inflammation, which helps far more than just your hair. Nutrafol Men has even more benefits as well; there's simply no more time to look at them right now.
How Is It Different?
Besides this Nutrafol product that is specifically for men, Nutrafol has three other supplements for women. These three other hair growth supplements are quite similar, but just how similar are they?
Instead of comparing Nutrafol Men to all of the Nutrafol Women products, we'll just stick with the main Nutrafol Women and not look at the Nutrafol Womens Balance or the Nutrafol Postpartum.
I personally think that there are far too few differences to be worth calling Nutrafol Men and Nutrafol Women two different products. However, I'll list every difference between these two hair loss products and let you tell me what you think.
The first difference is that Nutrafol Men has less Vitamin C than Nutrafol Women does. This is 67% of your daily amount compared to the 111% of your daily Vitamin C that Nutrafol Women gives you. All the other vitamins and minerals in Nutrafol Men are identical.
In the next ingredient section, the Synergen Complex one, there is also only one main difference. All the ingredients here are exactly the same. The one difference is the order in which they are placed. Saw palmetto is placed before the marine collagens and the ashwagandha extract.
In other words, Nutrafol Men has slightly more saw palmetto and slightly less of the other two. Exactly how much more saw palmetto and how much less of the other two, there is no way of knowing.
Finally, in the Nutrafol Blend section, there is also only one difference. This, like the other, is a simple rearrangement. Nutrafol Men has all the same ingredients here; they simply have less of the keratin and more of the horsetail and Japanese knotweed.
As I said, these three very subtle differences aren't much to me. However, saw palmetto is better for blocking DHT for men.
What Men Say About It
When looking at reviews of any product, be it a hair loss supplement or something else, it's important to diversify. In other words, don't look solely at either the five-star or the one-star reviews.
The former type will only tell you the good things about a product. With these, the reviewer might not even feel it is simply worth five stars. It is simply easy and simple to leave that, say it worked, and not mention anything more.
With the one-star reviews, you often get people complaining about the customer service or the shipping. Neither of those types of reviews have anything to do with the product itself working or not.
Here, there are also reviews stating that it didn't work. A few of these might state, for example, that they used it for a few weeks with no result. However, since Nutrafol Men, and other male pattern hair loss products like it, state that it can take months to work, this isn't nearly enough time to know for certain.
Reading only one-star reviews can also be depressing. This is in addition to the effect of making you think that no hair loss supplement will ever work for you. This is also why looking at both sides is so important.
Longer reviews are a great thing to look at, as they mean someone has taken to time to share details. These often have nuggets of things that Nutrafol doesn't mention if you search through enough of them.
These combined can give you a better idea of what to expect instead of relying solely on the very generalized and vague answers that Nutrafol gives about when you can expect to start seeing results when using this Nutrafol core supplement.
Related Reading
The Good Things About Nutrafol Men
There are thousands of reviews on Nutrafol Men, the most easily accessible being the ones on Amazon. Most of these reviews are five-star, which is a very good sign to start. Many simply say some variation of 'It works!' which is another good thing.
Some of the best reviews you can find on Nutrafol have pictures of their scalp before and after, showing proof of the hair restoration thy were able to achieve. However, I prefer the little gold nuggets with more information to them.
These are a few examples:


One reviewer pointed out that Nutrafol would like you to take their product for at least six months before giving up. He found this very reasonable, mentioning that even a regular vitamin supplement asks you to take it for three months before deciding if the results are worth it.
There are even the rare reviews that compare Nutrafol to other products like this example:


Other Nutrafol reviews had men mentioning that their mood had improved or that they had less stress when taking it. There are plenty of more nuggets like these if you dig through all the rest.
What I find confusing when looking through reviews is all those who leave five stars when just getting the product. Some outright say that they haven't started taking it yet, and still are already giving it five stars. Still, others say they have started taking it but have not yet seen results and are giving it five stars.
So, Nutrafol Men has plenty of great reviews, and a few that don't make any sense. Let's move to the not-so-good reviews.
The Bad Things About Nutrafol Men
By far, the majority of one-star reviews are simply there because it didn't work for someone. Sometimes they'll say how long they took Nutrafol for. Unfortunately, sometimes this amount of time is less than what Nutrafol recommends you try their product for before giving up on it.
Therefore, there's no saying if Nutrafol would have worked for them if given a bit more time. One oddball review along these lines I saw was this one:

Considering Nutrafol Men only has you taking four capsules a day (not six), and it has always been four capsules as far as I know, perhaps the man typed in the wrong number of pills he was taking…?
A handful of reviews said that Nutrafol bothered their stomach, which is something that is known about Nutrafol. Also known is the fact that Nutrafol says on their site not to take it with a blood thinner. Yet, apparently, a few didn't read up on this and so gave Nutrafol Men one-star reviews for being a problem.
Sorting through many of the above types of reviews, you can find the occasional one that is actually unique:


Of course, neither of these say exactly how they were sure that Nutrafol was the culprit. They don't confirm that starting Nutrafol Men was the only change they made recently. So, technically, either or both of those could have been caused by something else.
All in all, by far the most reviews simply say that Nutrafol didn't work for them. This is a great sign, especially compared to other hair loss supplements that often have one-star reviews heavily littered by people having side effects.
Final Thoughts
Trying to find a hair supplement that actually helps you get fuller hair can be quite difficult for some people. However, the handful of hair loss supplements that most people swear by are a great area to start looking.
Nutrafol probably counts as one of these handfuls of products, though it may not be the best. Still, Nutrafol Men is worth putting on your list of options to consider if you are looking for a treatment for your male pattern baldness.