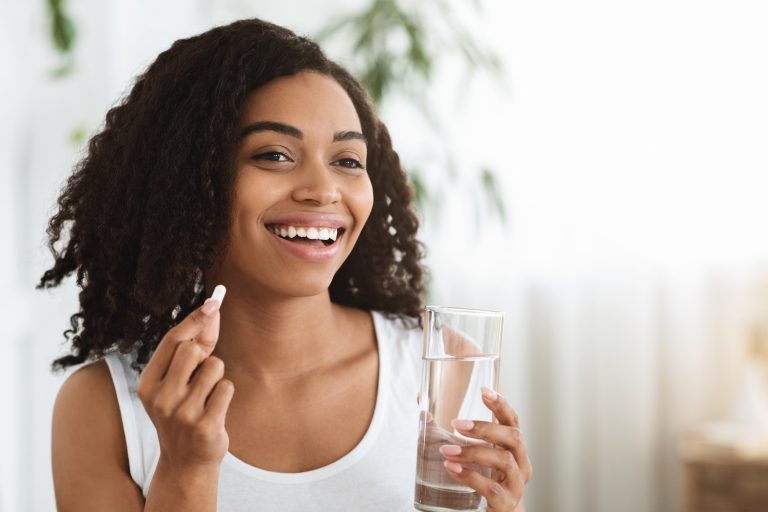 Some hair growth pills work, but other supplements simply don't. If you have any amount of hair loss, you are definitely after a hair supplement that works. In fact, there is absolutely no point in taking something that doesn't work for your hair growth, regardless of whether you have hair loss or not.
True, some supplements don't work very fast, certainly not as fast as hair loss medications and drugs do, but supplements are better for you than the other options. Though hair loss medications have more of an effect, they also tend to come with side effects.
These effects are ones that can indirectly harm your hair growth even while it makes sure your hair grows. Meanwhile, supplements both give you natural hair growth and can make you healthier overall.
As for which hair growth pills work and which ones don't, it's important to remember that each person is different. There are also different causes of hair fall, so one product will never work for everyone. However, I feel that the hair growth products that 'work' are the ones that have the biggest chance of working.
The Needs Of African American Hair
In one respect, all hair has some of the same needs, no matter what type of hair it is. At the same time, different hair types can have slightly different needs. African American hair is perhaps the ultimate example of a hair type that has a special need to it.
Natural black hair is usually what people also think of when the words 'afro hair' is mentioned. This hair type certainly has at least one special need, and that need is moisture. Even hair that is really curly without necessarily being 'afro' hair still dries out so much easier than straight hair does.
Dry hair may not seem like a big deal, especially not to those with oily hair. However, moisture is extremely important to your hair health. First, moisture acts as lubrication, making for fewer tangles. Getting tangles out of your hair often impacts your hair density because it causes breakage.
More than that, moisture also prevents your hair from becoming brittle. Hair breakage caused by your hair being too dry can happen anywhere on the strand, even right next to your scalp, where your hair follicle is. Sufficiently moist hair is also more elastic – another reason why dry hair breaks easier.
Then, oils can also form a seal of sorts around the strands of your hair. This seal protects your hair from everyday damage, damage from things like heat styling, and many other things. As damaged hair is almost synonymous with thinning hair, keeping your hair from drying out is extremely important.
So, hair growth supplements for curly hair can and should have ingredients in them that encourage hair to be more oily. This is opposed to what someone with straight and oily hair would need, which is the exact opposite in some cases.  
My Top 4 Recommendations:
I won't be listing my recommendations in any specific order (though I do plan on numbering them just to make it easier). Most hair supplements that work for hair will work for black hair as well. It is simply that afro hair will be benefited more from certain ingredients.
There are certain vitamins, for example, that help increase your scalp's natural oil production. This specific oil is called sebum and makes its way from your scalp down your hair if you have enough of it.
Vitamin E is probably the best example of this type of vitamin. Also, Vitamin A helps with sebum production as well. Conversely, the Vitamin B family can do the opposite. The B vitamin family, and Vitamin B5 in particular, help to moderate and lessen your sebum production.
While this moderation is helpful for those with straight or oily hair, it is not what black hair growth needs. Supposedly, a lack of B vitamins can lead to an overproduction of sebum. That said, biotin is the one B vitamin that is an exception to this.
In fact, one or two who have taken enough Vitamin B5 to have noticed a decrease in sebum also noticed that their sebum levels went back up when they started taking biotin as well. So, biotin is certainly one of the vitamins that help you make more sebum.
Therefore, hair vitamins like Vitamins A, E, and Vitamin B7 (which is biotin) are especially good for healthy hair growth for this hair type. Meanwhile, other vitamins are best avoided by those who need the extra oil for their hair.
Still, all hair growth vitamins will work if there are no other options. It is not known how some vitamins affect your sebum production at all, but those are the ones that are known.
#1. Hair La Vie Clinical Formula Hair Vitamins
Hair La Vie has a lovely mix of vitamins with a few beneficial plants to it as well. It has extra Vitamin A and even more biotin, but only a small amount of Vitamin E. This hair vitamin does have a couple of other B vitamins. However, these are only in small amounts.
Other ingredients include both flaxseed oil and vegetable oil powder, which are both great additions for black hair growth. Even better, Hair La Vie has a formulated compound called EVNol Max® that is unique to their product.
This compound is actually made from Vitamin E, and so it should give your hair a bit of the benefits of that. The plants in this hair vitamin are a pretty good lineup as well. There is saw palmetto to help with DHT, bamboo to help with your silica levels (which is very good for hair strength), and some reishi mushroom to boost the immune system.
In addition, Hair La Vie has collagen in their supplement, which is an ingredient often taken as a hair supplement all on its own. In short, this Hair La Vie supplement is perhaps the best option for black hair.
That said, this hair vitamin is also on the expensive side. Being nearly twice as expensive as other hair growth supplements may make it out of your budget. Still, for black hair growth, it may be worth it.
#2. Briogeo B. Well Vegan Omega 3,6,9 + Biotin
This brand is one of the very rare ones that was founded by a black woman for people with black hair. Therefore, it is practically perfect as a black hair supplement. That said, it is just a little more expensive than average, but potentially well worth it.
It is missing Vitamin A, but it has loads of Vitamin E and biotin. The other B vitamins are in a bit of a larger amount than you may want. However, the plentiful omega fattiness that this supplement gives provides plenty of oils for your body to use on your scalp.
There is also coconut oil as yet another oil. Meanwhile, the turmeric helps with inflammation and the algae and silica. Unfortunately, due to all the omegas and the algae, this supplement does have a 'fishy' odor to it that you may find unpalatable.
Related Reading
#3. Folexin
Folexin is an extremely well-known hair regrowth supplement that has a lot of success. True, it was neither made by African Americans nor with this hair type in mind, but it is still a hair growth supplement that has helped a lot of people.
This supplement has both biotin and Vitamin B5, as well as a few of the other B vitamins. However, biotin is present in a much larger amount than the others. So, there should be enough biotin in it to cancel out the other Bs, which are also needed to a smaller degree for hair growth.
It has almost no Vitamin A, but there is a reasonable amount of Vitamin E. None of the other vitamins in Folexin particularly affect your oil levels one way or the other. The herbs and plants in Folexin help deal with all manner of hair loss causes, including saw palmetto for alopecia areata.
In short, the other Folexin ingredients are pretty solid for hair growth in general. So, while Folexin is a great product overall, I don't know that it would be the best specifically for black hair growth. That said, Folexin is a supplement that I feel ranks among the best, especially for those on a budget.
#4. Moon Juice SuperHair Supplement
This supplement was one that only barely made the cut to be included. This is because Moon Juice is definitely on the expensive side of things. A second glance showed that 120 capsules are in each bottle. However, a third glance showed that one serving size is four capsules…
Other than the price of this supplement and the large serving size, the ingredients are quite good, though. Vitamins A, E, C, and biotin are some of the largest amounts that make up the vitamin section. There are a handful of other B vitamins but, once again, biotin is present in the largest amount.
Meanwhile, the ever-popular saw palmetto is also present with a few other herbs. Pumpkin seed powder, kelp powder, and horsetail powder may not be the most well-known ingredients, but they do offer benefits for your hair growth.
So, other than the price and the dosage, Moon Juice does have a pretty good supplement. If you can find their SuperHair supplement on sale, it might be worth considering.

Honorable Mentions
In looking up hair growth pills specifically for black hair, I came across a few that started out looking good but failed to impress me for one reason or another on closer inspection. One of these hair supplements may be fine for you, but I wouldn't rank them among the best.
Shedavi Natural Hair Vitamins is one of the honorable mentions. The company was founded by people with afro hair. It is a cheap option with only a handful of ingredients. It doesn't have any Vitamin A or E, but it also doesn't have any vitamins besides biotin.
These natural hair vitamins have saw palmetto and a handful of other beneficial plants that are rich in nutrients. This is almost the exact opposite of Country Life Maxi Hair, which has practically no plants but a large list of vitamins.
Maxi Hair is also on the cheaper side, coming in the strange amount of 45 doses per bottle. Still, as the vitamins in it include A, E, and biotin in large amounts, it is a good and affordable option.
Finally, in looking up hair loss supplements that are specifically for black hair, I came across one called Restolin that I think deserves a warning. It seemed suspicious to me. Though the article I read about it on was for afro hair, it never once mentioned why this supplement was good for this hair type.
Also, Restolin claims to have a list of vitamins, minerals, and other natural ingredients. I was unable to see any vitamins mentioned in the ingredients.
Also, though the green tea and one or two other plants are known to be beneficial, there were a couple that I have never heard of and that I highly doubt there is medical proof of them working for hair loss.
Final Thoughts
All in all, those with afro hair have plenty of options regarding hair growth supplements that would work for them specifically. True, none of these supplements tend to directly say as much, but the ingredients always tell their own story.
Speaking of stories, I noticed plenty of lists for growth pills where the title said it was for African American hair without any of the products in the list even mentioning that hair type. One such product was Keranique KeraViatin Hair & Scalp Health Supplement, a supplement that has no Vitamin A, no Vitamin E, and a smaller amount of biotin than the other B vitamins on top of no oils.
That supplement might be good for some people's hair growth. However, it is not one I would recommend for black hair growth.