The South of France haircut is defined as a kind of Mohawk haircut. This is popularized by Raymond & his barber Curtis Smith. It combines a burst fade and a Mohawk/fohawk to make a cool style and cut. Some people also call this haircut a "gentleman's Mohawk". This haircut comes with a lot of customization and variety. Even though it is often called a hairstyle for black men, it can also be applied by anyone.
South of France Haircut with Part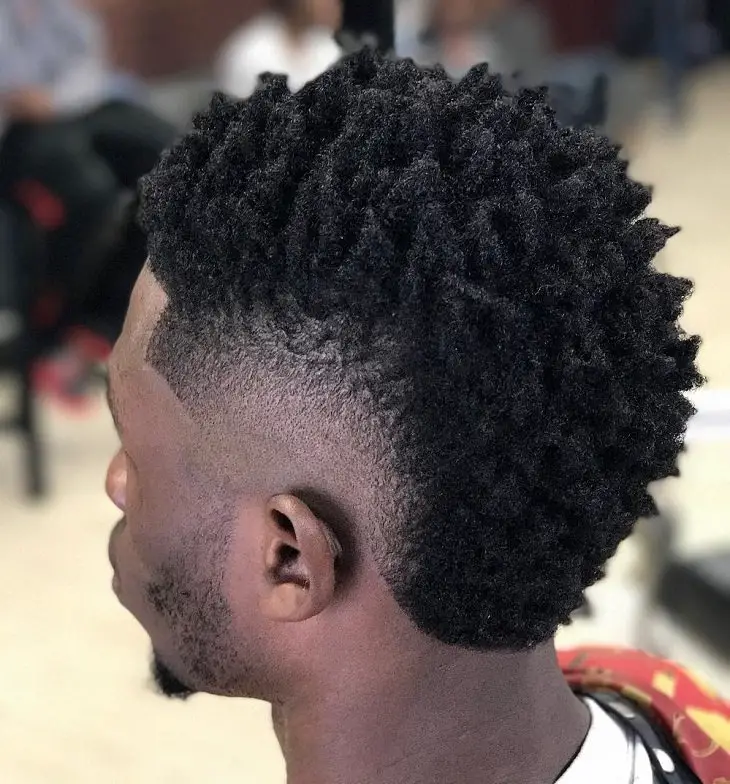 This is one of the variations of the South of France haircut. In this haircut, you just need to create a part. It can be a left or right part depending on your desire. Anyway, you have to keep your hair short. This works for any hair texture whether it is straight or curly. This haircut is able to be applied in different styles. You must be creative like the following picture.
South of France Haircut Usher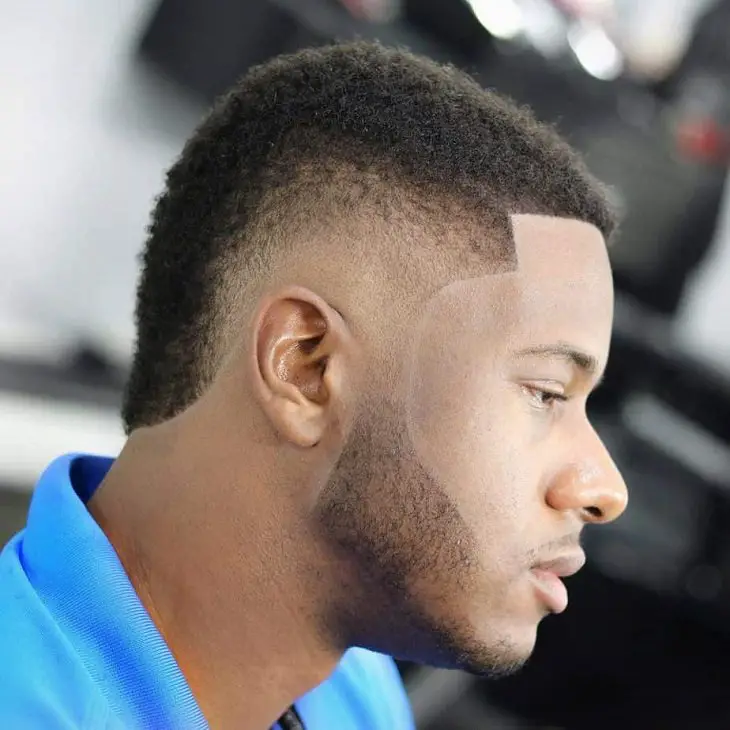 Essentially, someone raves about this haircut since the day Usher starts to be rocking it. That is why this is also called the South of France haircut Usher. This haircut is best for young men and boys. It does not only look cool but is also neat. It is also appropriate for any occasion. Students, employees, or anyone else can try this impressive haircut. Surely, it will bring a new look to you.
South of France Haircut with Curls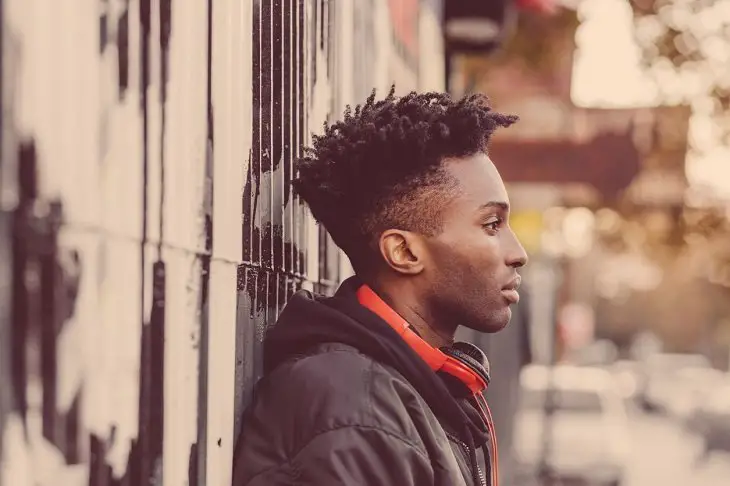 Does the South of France haircut work on black men with curly hair? It is a common question we often hear. In fact, curls can add attractiveness. With curls, you will be able to be more creative. You may keep the curls short or let them grow a little bit longer. Combined with a neat beard, this will be perfect. If you are a black man and are looking for a new hairstyle, this will refresh your look significantly, as seen in the image below.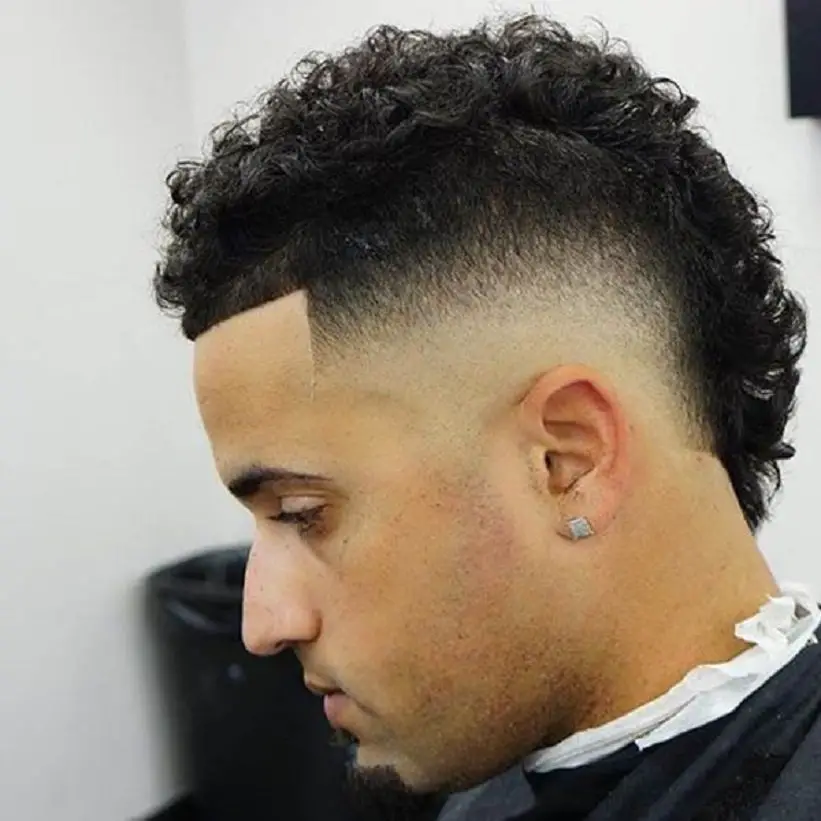 As well as the absolute best part is that this cut appears even far better if you possess curly, kinky or even coily hair!
South of France Burst Fade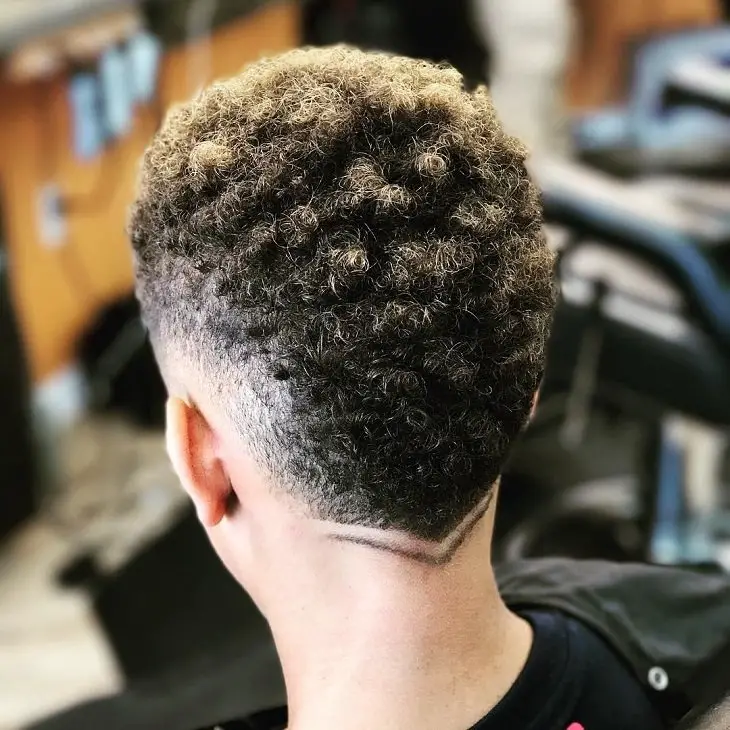 If you do not like the ideas above, this burst fade can be a great alternative. This hairstyle idea is very popular among black men. In this hairstyle, the top hair should be grown a bit longer. It does not matter whether you have straight or curly hair. This haircut really reflects youth. With this haircut, you will have bigger charisma. You are also allowed to go more creative by creating certain motifs on the sides of your head.
Frohawk Black Man Haircut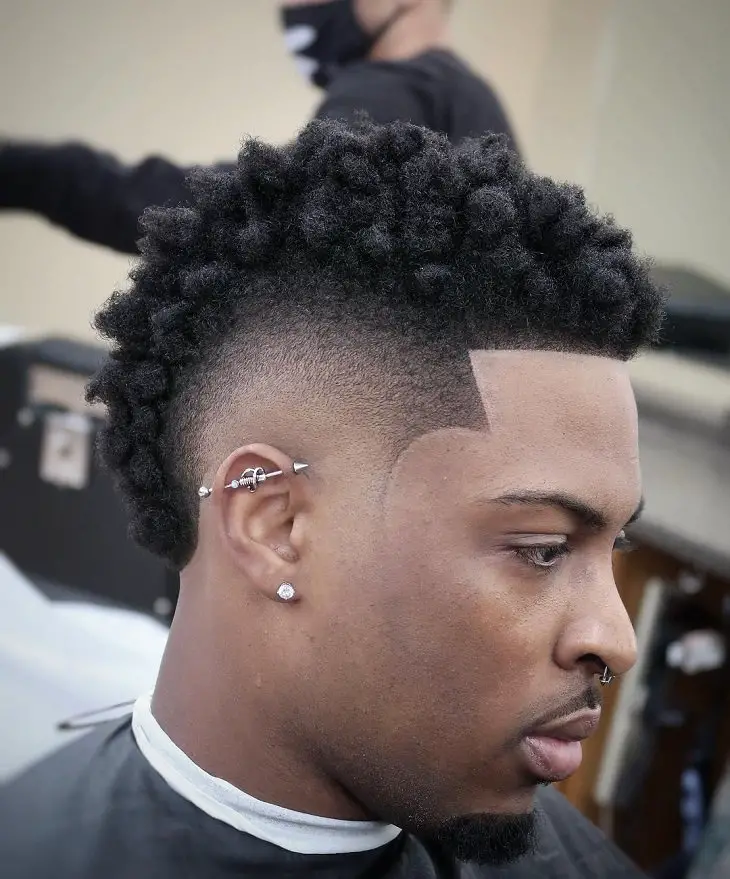 You are certainly familiar with the Mohawk, one of the most famous hairstyles. Frohawk is a variation you can try. If Mohawk is able to be applied by anyone, Frohawk is more identical to black men. This black man haircut still belongs to the type of the South of France haircut. Simply, we define that a Frohawk is an updated look which bridges the gap between the punk style and modern style for black men. The picture below is one of the examples.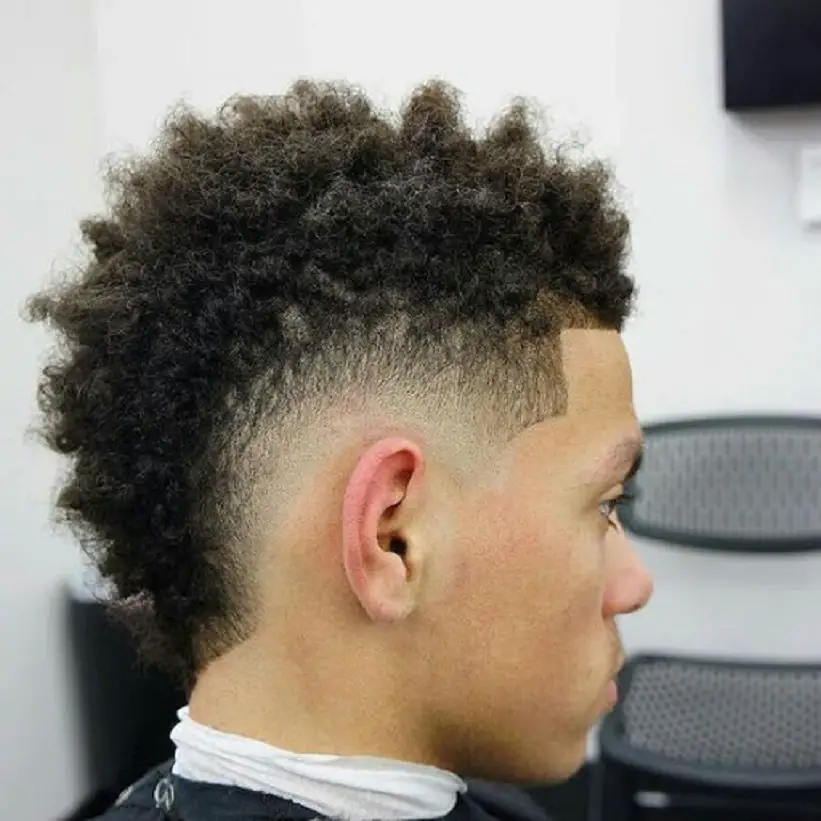 What is the South of France haircut is a near relative of the Frohawk and also hairstyle.
South of France Haircut Mohawk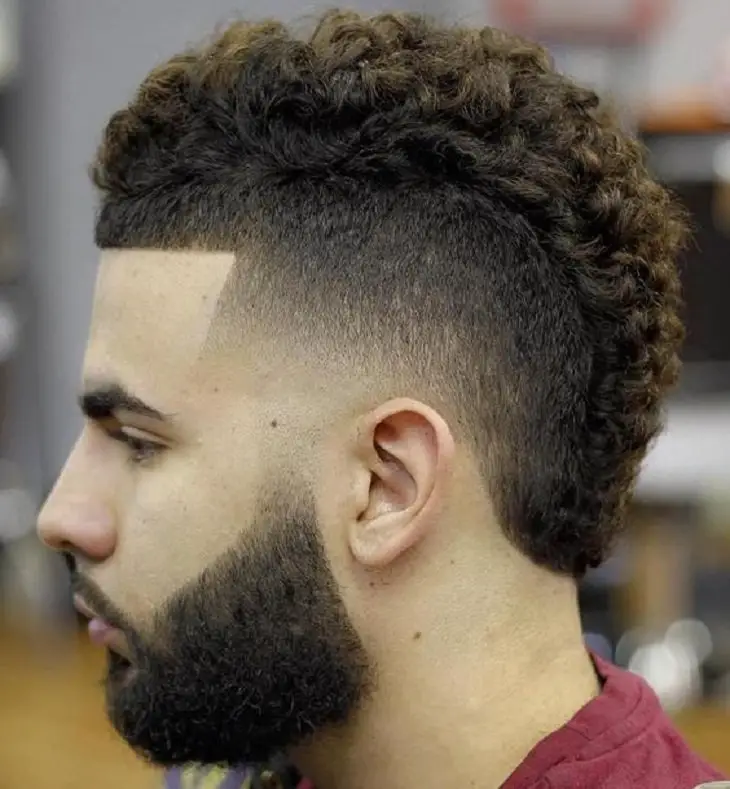 This is similar to Frohawk but Mohawk is more popular. Mohawk is very popular in almost all countries around the world. However, when it comes to the South of France, this Mohawk haircut is designed for black men. This hairstyle requires you to shave the sides of your head short and let the top and back a bit longer. You can choose your desired length and style to create the Mohawk. However, you have to know that this haircut is mostly used for an informal occasion. So, if you want to attend a formal event, this hairstyle may not be a good idea.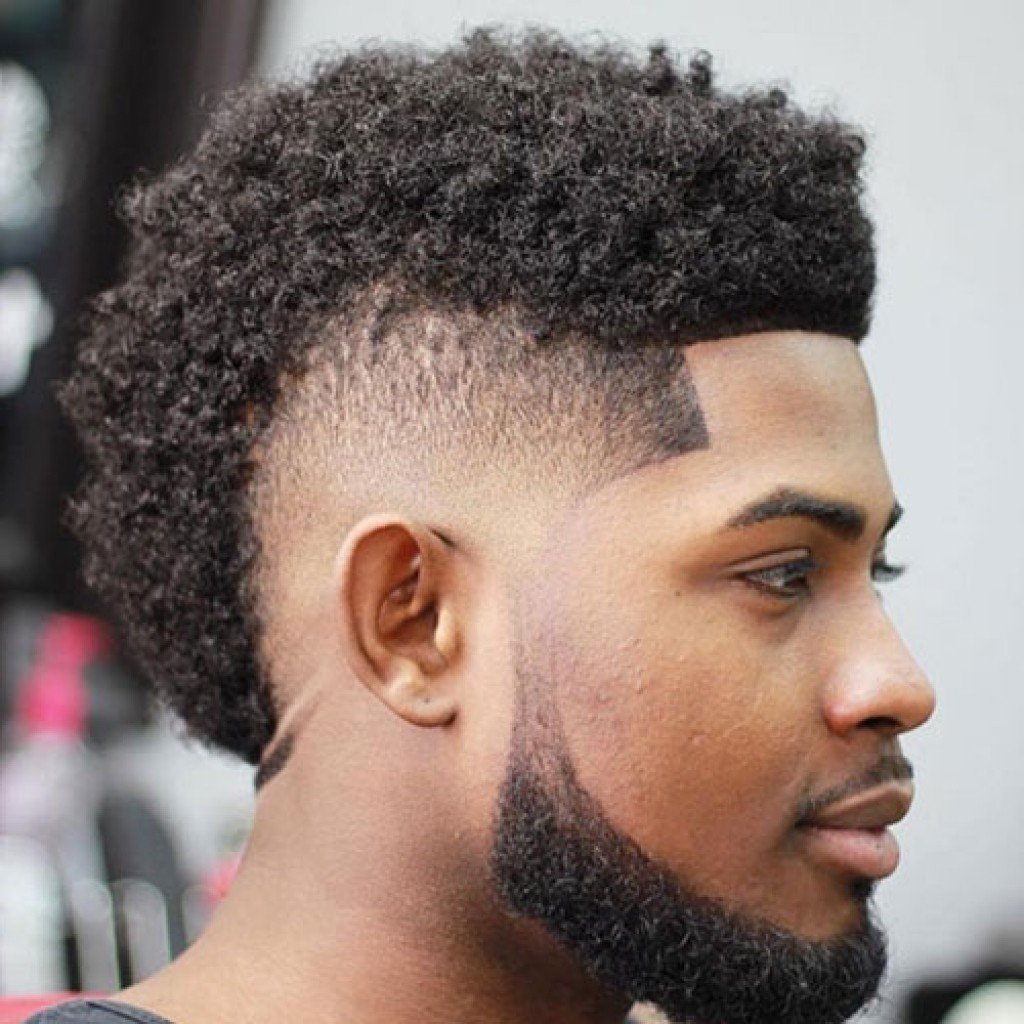 Vast four dimensional hairstyle along with a burst vanish on the sides.
South of French Men Haircut with Long Dark Hair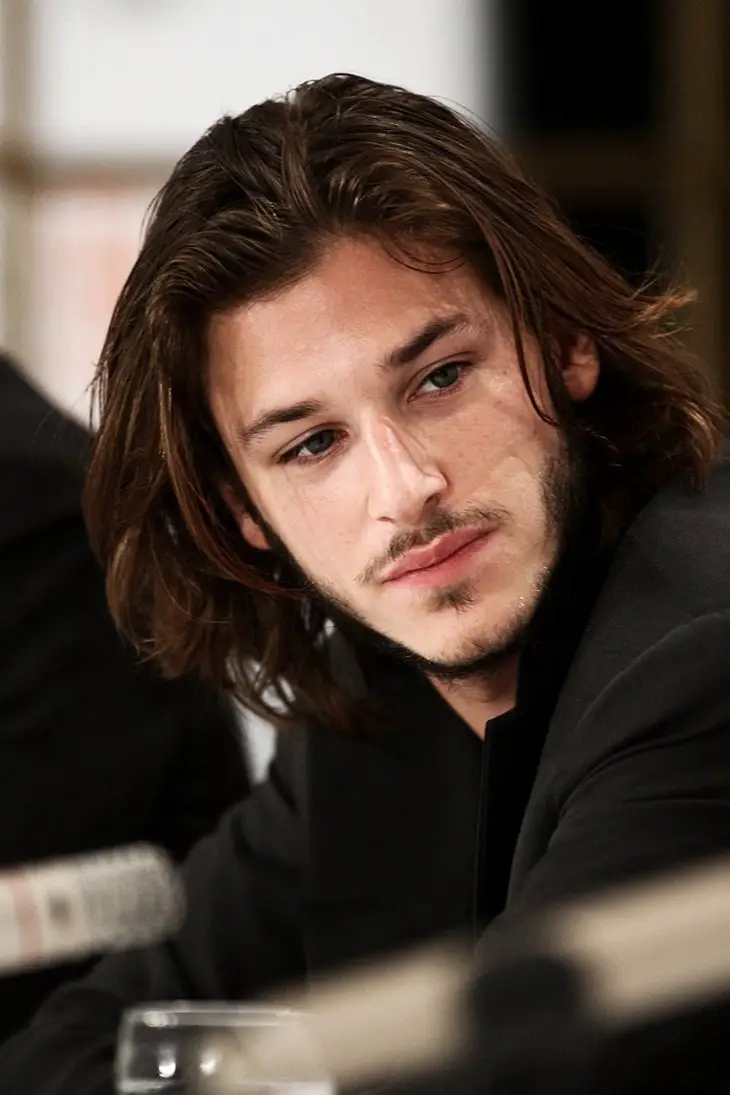 In some perspectives, long hair on men becomes a symbol of freedom and power. At the same time, this will make men look like girls. In the past, long hair on men also symbolizes good health & non-conformism. Whatever it is, many men like long hair especially in France. Even more, French men with long dark hair become a trend today. Many people think that long hair has an "unprofessional" look. In fact, there are many jobs where you cannot have long hair. However, this hairstyle may be a good idea to express your freedom.
Wide Mohawk Taper Fade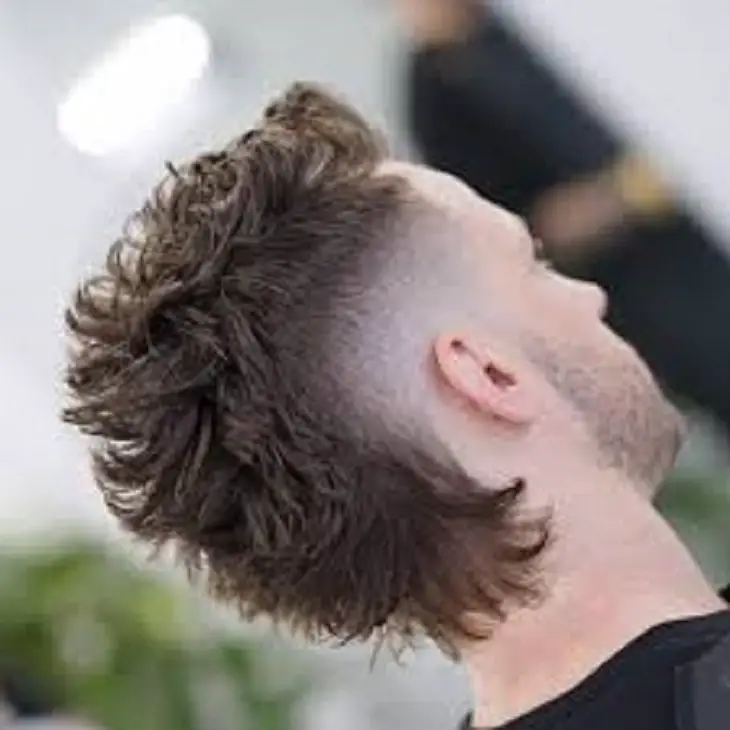 The next idea is a wide Mohawk taper fade. When it comes to a wide Mohawk, the wide base for a long Mohawk should be 2.5 to 3 inches. A Mohawk fade is a variation of the traditional Mohawk. It looks awesome with buzzed sides that taper to spiked hair on top. Anyway, this faded Mohawk brings a cool style. So, if you are interested in this hairstyle, you will have to consider the length of the top hair first so that you can decide the ideal width of the Mohawk then. The picture below is an example of a wide Mohawk taper fade.
Usher Raymond Hairstyle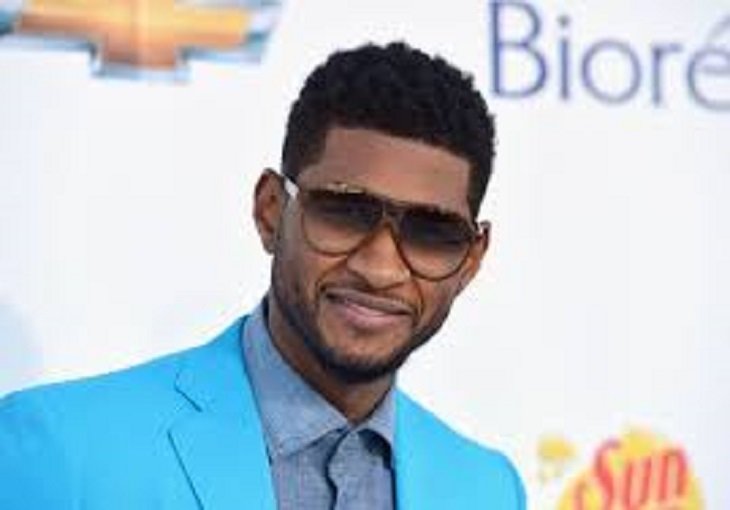 This is another idea you can try. Usher Raymond is usually found rocking a buzz haircut with a cool burst fade Mohawk. It is a new fade variation that follows around ears. This may also be called the South of France fade.  However, many people simply call it Usher haircut. When it comes to usher haircut, there are many styles you should try. Anyway, this cool men's hairstyle will never go out of trend. The buzz cut fade sides make it look classy. The top hair is buzz cut and the sides are faded. To get the best result, you may need to use a styling product for the best result.
The basic idea of the South of France haircut is to get a skin fade on the sides whether it is low, mid, or high. After that, you just need to taper the neck. If you want, carving a part or hair design is also allowed. You can request it to your barber. Anyway, it will be your hairstyle inspiration. However, you may still get & style your own haircut. If you need ideas and inspirations, you should see the images provided above.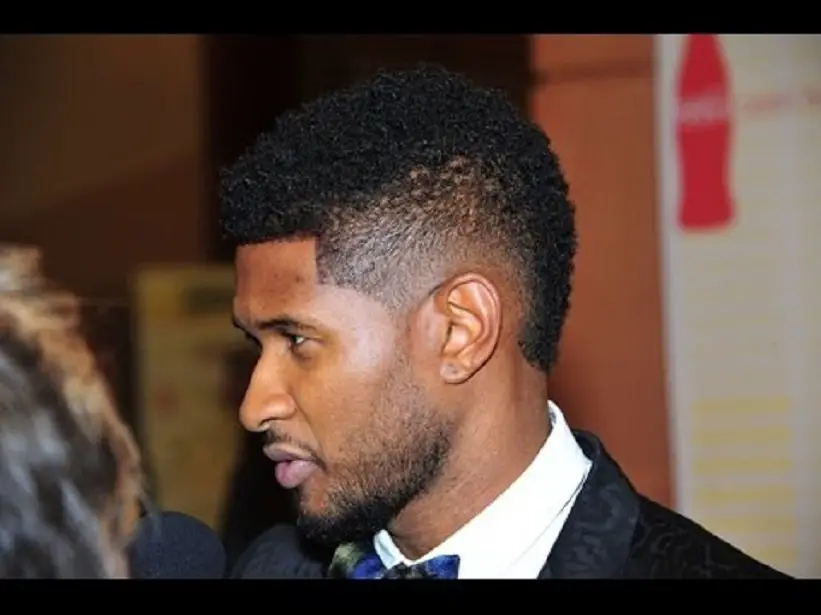 Since it provides for a whole lot of wide array as well as customization, this contemporary Mohawk and fresh discolor mix is incredible.
Take a look at the trendy Frohawk fades to your next see to the barbershop! Want to know How To Reach John Wick Hairstyle?