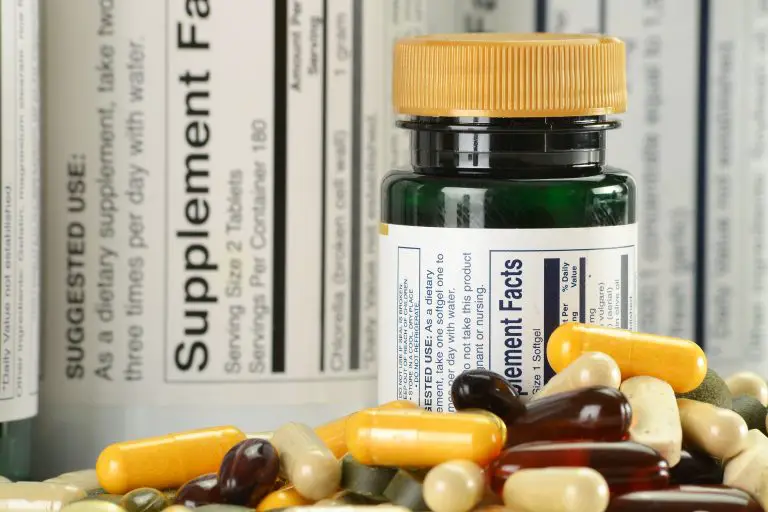 The many supplements can be a little overwhelming to sort through.
Many hair growth supplements are good, but you shouldn't settle for a good supplement when you can get a great one.
The Valotin Support Supplement is what I consider to be one of the great ones, which is why you should at least take a look at it.
About Valotin
Valotin may not be a company that you know about, but you have likely at least heard of Vita Balance. The latter company is actually the parent company behind Valotin. Both of these companies are comparable in a number of different ways.
For starters, both companies are based in the United States. They both import ingredients and export their finished products to many other countries around the globe.
However, the Valotin facilities are in the US, and these operate under FDA regulations and according to GMP guidelines.
The message behind the Valotin company is that Mother Nature knows best. It is this message that is the focal point of all that Valotin does.
Their ingredients are natural and wholesome, coming from all around the world and being only bought by Valotin by reputable sellers.
In short, the products that Valotin makes are holistic and focus on helping your hair from the root. This literally helps with the root of the problem, pun intended. They have a handful of different products that are solely there to help with your hair growth.
These cover most of the different hair treatments that you might be looking for, and all of them are natural.
Valotin finds these natural ingredients by researching and reading through the studies that other hair loss companies have done to find the best ones for your hair.
All in all, Valotin is a great brand that allows you the chance to try out natural products that are good for you without charging you an arm and a leg for them.
These include a shampoo, a conditioner, a hair serum, and, last but not least, a supplement that you can take.
Pros
Proven and effective natural hair growth ingredients. 

Speeds up hair growth and thickness. 

Nourishes and improves the thickness of your hair. 
Cons
Sometimes only baby hair growth and thickness, not total regrowth.
The Valotin Hair Growth Support Supplement
Now that you know about Valotin in terms of the company, you are probably more interested in their hair growth supplement. This support supplement is formulated to give you all of the nutrition that you need for your hair.
Though your body will first use this nutrition elsewhere, if it is needed there more, it will help your hair.
When you see results, you will know that your hair is being helped from literally the inside out. And it is really simple to this Valotin supplement as well.
It is made for adults who should take two capsules of the Valotin supplement per day with food.
You can take these support supplements at any point during the day or without food if you want to. This gives you the possibility of splitting the pills up and taking one in the morning and one in the evening.
You are strongly recommended by Valotin not to take the supplement within an hour of taking medications.
Neither should you take more of the support supplement than Valotin recommends. Finally, pregnancy or any medical conditions are situations where you should talk to your doctor.
The Ingredients
The Valotin Supplement has some pretty great ingredients in it. There are Vitamin A and Vitamin C, both of which are in many hair products because they are so great for your hair. Vitamin C, in particular, helps your hair make its collagen. It also has antioxidants that counter against free radicals.
Other vitamins include Vitamin D3, which helps with growth in the 'anagen' phase.
Paired with the Calcium, these support your bone and joint health.
Biotin and Vitamin E are both in this supplement too, both being widely known for the benefits for your hair.
Vitamin B6, Vitamin B12, and Vitamin B5 are all key B vitamins that help you need. This first of these helps you metabolize amino acids and is involved in many of your everyday functions. The second is used to make the cells of your DNA.
Finally, the last one supports the hydration of your hair cells, of your hair cells in particular. This supplement also has a small amount of Vitamin B1 in it to help support your energy. Folate, along with these, helps build your hair cells.
Lastly, there is Zinc, which is an essential micronutrient; Potassium, an important mineral for your hair; Iron, another key nutrient for hair growth; and many others. The Magnesium and Manganese are minerals and antioxidants that are great for you.
There are a handful of other things besides vitamins.
The plants that are in the Valotin Supplement include ones like Horsetail extract, Fo-Ti, Bamboo extract, Nettle root, Peony, Spirulina, Saw palmetto, Alfalfa, and Barley grass.
Many of these plants are ones that you probably already know are great for your hair. Some of these have even had studies done on them that prove how they help your hair to grow.
Related Reading
The Advantages
As you can tell from the list of ingredients, there are some great advantages to getting this hair growth supplement.
Like all Valotin products, this one is made in the USA. While this might seem ordinary, the fact is that the USA has guidelines and safety procedures that other countries sometimes don't have.
This makes it safer to buy any type of food or cosmetic product that is made in the US. In addition, Valotin doesn't do animal testing with their products. Considering that they are also natural, and you can be proud to use this supplement that is very earth-friendly.
This supplement is also drug-free, having just natural ingredients only.
Finally, there is the fact that the lack of drugs and chemicals also makes for a lack of side effects. This is great news for anyone who tries to avoid potential problems.
Aside from the ingredients, simply buying from the Valotin website has its own list of advantages. Many of these revolve around the price of the supplement.
Valotin offers many different ways to save on their supplements and on their other products.
For starters, Valotin Hair Growth Supplements can be bought one, two, or three bottles at a time. Buying the three bottles can save you as much as 20% of the price.
Then, Valotin also has seasonal deals for things like Labor Day, Black Friday, and more if you watch for them.
However, Valotin has yet another way you can save on their products. This is by their price match option.
You have to follow their steps, but this option lets you buy the Valotin products at the same price that you see elsewhere. You just can't use the price match with other deals, but even without any deals at all, Valotin products are not expensive.
The Disadvantages
While the Valotin supplement is a great one, it is not completely perfect. However, its failings are fortunately few and far in between.
Though there are not any side effects that Valotin warns you against, the fact that they recommend that you talk to a doctor does say something about it. Because they don't list any potential side effects, you simply won't know what to expect, which is hardly helpful.
While the price might be great, the warranty is less so.
Sure, a 30-day policy is pretty standard for most things. But, in the realm of hair loss products, 30 days is not nearly long enough.
When you consider that this supplement, like others like it, takes 1 to 2 months before you can expect to see results, you may see where the problem is.
You are not going to be able to tell if the Valotin hair supplement truly is working by 30 days. Therefore, you won't be able to return it if you find that it isn't working for you. This brings me to the last shortcoming of Valotin supplements and their products in general.
Though they mention studies and research, they don't show any of this information where you can find it.
Sure, studies on some of the things like Saw palmetto can be easily found. However, the fact that they don't show any results means that you have to take their word that they have done studies of their own.
Final Thoughts
Now that you know how great the Valotin Hair Growth Support Supplement is, you should go to their site and buy a bottle or more of it.
The supplement is one of their best products, though it is not as good as the Vita Balance Folexin.
Personally, the Valotin Shampoo is probably their best product. If you like what you know about their supplement, you will love their shampoo.
I highly recommend going to their site to take a look at all of their products so that you can try them out.