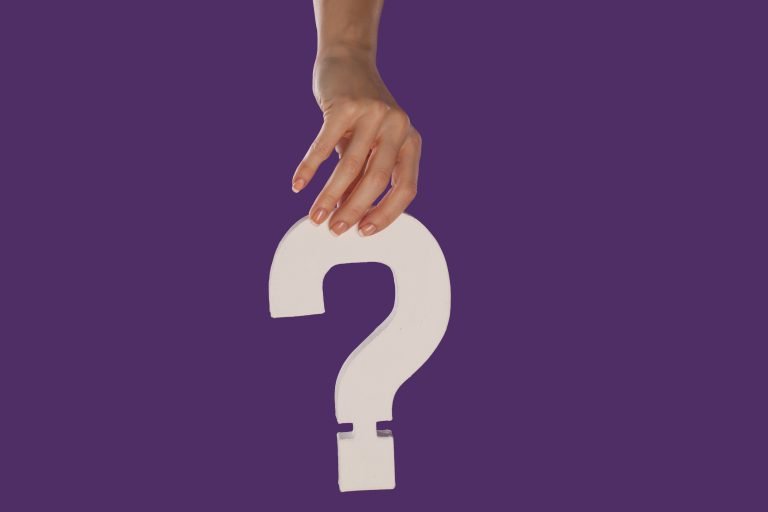 Olaplex is a company that sells a variety of hair products. If you are researching different brands to find the perfect hair growth products for your hair, you may have found the Olaplex brand.
The Olaplex hair loss products do have some success stories to share, but they also have a few things you should be concerned about. Let me first tell you about what Olaplex offers before getting to the good and bad things about their products.
What Is Olaplex?
Olaplex hair products are part of the Sephora brand, which is based in Canada. Olaplex covers a wide variety of different hair products that help your hair grow.
Their main products are:
Olaplex No.0 Intensive Bond Building Treatment
Olaplex No.3 Hair Perfector
Olaplex No.4 Bond Maintenance Shampoo
Olaplex No. 5 Bond Maintenance Conditioner
Olaplex No.6 Bond Smoother
Olaplex No.7 Styling Oil
Olaplex No.8 Bond Intense Moisture Mask, and
Olaplex No.9 Bond Protector nourishing Hair Serum
Olaplex also has a No.4P and a No.4C shampoo that are for enhancing blonde hair and clarifying hair. All these products can be bought individually, in sets, or as a complete set as all of them (only one type of shampoo is included, of course).
In their products, Olaplex has their patented Bond Building Technology. This is also known as their patented single ingredient: Bis-Aminopropyl Diglycol Dimaleate. This ingredient was made to repair hair strands on a molecular level.
Olaplex states that it does this in three steps. It repairs broken bonds and rejuvenates your hair. It increases tensile strength and restores hair elasticity. Lastly, it protects your hair from further breakage.
It is free of many common irritants and undesirable ingredients. Some of these include: DEA, aldehydes, formaldehyde, gluten, nuts, parabens, phosphates, phthalates, and sulfates. Olaplex products are also cruelty-free, pH-balanced, and vegan.
In fact, the No.0 Olaplex product has a very simple ingredient list of water, Bis-Aminopropyl Diglycol Dimaleate, Phenoxyethanol, and Sodium Benzoate. Some other ingredients in Olaplex products include apricot kernel oil, rosemary leaf extract, avocado oil, grape seed oil, and a handful of other beneficial things.
Unfortunately, most of the ingredients in Olaplex products are chemicals like Sodium Lauroyl Methyl Isethionate, Cocamidopropyl Hydroxysultaine, Iodpropynyl Butylcarbamate, Sodium Cocoyl Glutamate, PEG-4 LauratePEG-4 Dilaurate, Methyl Gluceth-20, and more.
The Olaplex Hair Loss Lawsuit
You may be surprised to know that Olaplex has a lawsuit against their hair loss products. Top Class Actions is a legal site that handles public lawsuits. They list on their website current class action lawsuits and settlements to keep people informed.
Top Class Actions posted an article about Olaplex in April 2022. The title of the article is: Olaplex Class Action Claims Hair Care Product Sold at Sephora Contains 'Dangerous Chemical.'
At the top, it is summed up that Sephora is being sued for selling Olaplex. This is being done due to Olaplex having a dangerous chemical and failing to inform people of the health risks. Because of this, there was a nationwide recall of the Olaplex product.
Specifically, this Olaplex product is their Olaplex No.3 Hair Repair Perfector. The chemical in question is butylphenyl methylpropional (lilial). Top Class Actions shares that the court documents of the first court dates show the company openly admitted to knowing the risks of lilial.
Olaplex says that they started using it before it was removed from hair care products around the globe due to its side effects. However, the lawsuit alleges that Sephora continued selling Olaplex No.3 Hair Repair Perfector that contained lilial even after this.
The consumers involved in the lawsuit are taking action on behalf of anyone who purchased Olaplex No.3 Hair Repair Perfector containing Butylphenyl Methylpropional (lilial).
The case has not ended as of this article, but they seek $10 million in punitive damages. Additionally, they hope to get full refunds, including tax, for all those who bought this product.
Unfortunately, this case is only for the Olaplex sold in Canada. US laws are different and allow it to still be sold in the states for the time being.
Related Reading
What People Are Saying
There are many reviews for Olaplex No.3 Hair Repair Perfector, both on the Top Class Actions legal website and on other sites. Some people have successfully grown their hair with Olaplex products. So, Olaplex products clearly can work.
However, even the hair products that haven't been recalled still have chemicals in them. Keep in mind that, as I write, Olaplex No.3 is marked as a Best Seller on Amazon.
The Good
Starting with the Olaplex No.3 Hair Perfector, this product has over 6,000 five-star reviews on Amazon alone. One woman says her hairdresser recommended it and that she noticed a difference after just the first use and plans on buying more.
Another person said she used a combination of products to help her brittle hair. After she showered and used them, only ten hairs broke off, which was way less than what she was used to, after only one use.
Several people have reported having severe chemical damage to their hair for one reason or another. These people used a combination of Olaplex products, and it helped their hair immensely.
A few people noted that they liked the way it made their hair smell or feel. However, most of the five-star reviews simply say how Olaplex products helped their damaged hair in some way.
The Bad
With Olaplex having a lawsuit against them, there are obviously bad reviews. There is even a Facebook group titled Olaplex and Hair Loss? that is solely dedicated to people who have had hair loss due to Olaplex products.
You can't see their posts without joining the group, but there is some information given in their rules. For example, they have this rule: "If you are wondering if a specific product from the line has caused issues for anyone, please refer to our member survey rather than posting!"
This indicates that more products besides the Olaplex No.3 Hair Repair Perfector are causing side effects for people. The reviews found elsewhere confirm this. If you are considering using Olaplex products, I strongly recommend you join that Facebook group.
Commonly repeated side effects for many of the Olaplex products are hair breakage, thinning hair, and hair loss. In many of these cases, hair loss is extreme and almost instantaneous, sometimes reported as being between 50% and 70% of the user's hair.
Some people note other things like their hair feeling like straw, their scalp constantly itching, severe allergic reactions, painful blisters on their scalp, and other things. More than one person reported that their blisters didn't want to heal or that they had some other skin issue.
As mentioned, these reviews are not all for the one with an Olaplex lawsuit. A review on No. 4 Bond Maintenance Shampoo and No. 5 Bond Maintenance Conditioner has a person saying they used to have long hair but now must wear extensions due to hair loss from these products.
Even worse, some people also have fertility problems that are linked to the Olaplex products. From the reviews, this is mainly the Olaplex No. 3, but that isn't very comforting.
Final Thoughts
As you can see, Olaplex products have some good qualities, but there are also plenty of bad things. Only you can determine if Olaplex is worth the risk.
Having a patented ingredient unique to their product is a good thing. It is a sign that they pored time and money into making their products. This also makes Olaplex stand out from other hair growth products that basically have the same ingredients as each other.
Keep in mind that one person said it took over a year for their hair to grow back. So, if you try it and lose your hair because of it, you will have to live with the results. This is why I don't recommend Olaplex products.
Have you tried Olaplex hair loss products? How did it affect your hair? Be sure to let me know!