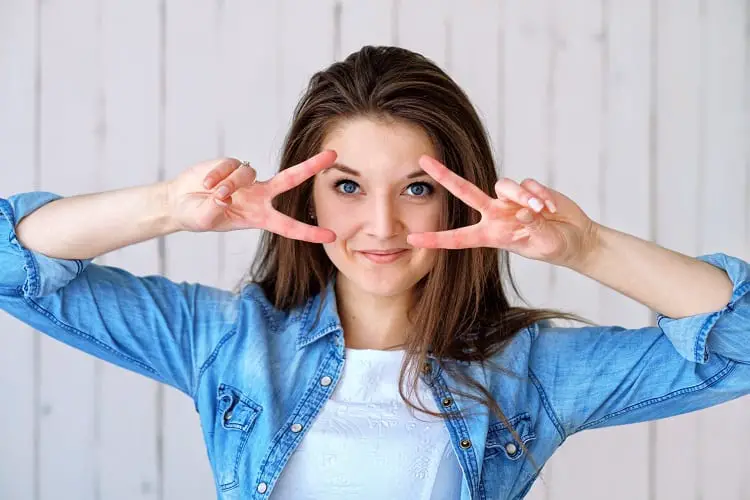 In this post, I'll unearth to you the very best hair loss products for receding hairline. These are hair care products that are super effective and have worked for so many people. But why should you pay attention to this topic?
The reason is pretty simple:
No one like to see his/her hair fall out, especially if you take so much pride in the looks of your hair.
Unfortunately, receding hairline is unavoidable for the majority of men as most male baldness is hereditary, so take a glance at your father or Grandfather and get a sense of how long you've got left with your luscious locks.
However, this article will aim to tackle the issue, and hopefully, proffer some preventive measures for it.
But what is receding hairline?
In simple terms, a receding hairline is the beginning of male pattern baldness.
But this type of problem is not prevalent in men alone, women also suffer from it – and it'll continue faster than you imagine. Soon, the hair in your scalp's middle front will become thinner.
But the good thing is that receding hair can be stopped, and your hairline will gradually grow back. It does take some time though, but isn't it better it slowly grow back than slowly growing thinner? I think so too!
That being said, below are the best hair loss products for receding hairline that has worked for many. I want you to check each of them out correctly and decide on the one that's right for you.
Best Hair Loss Products For Receding Hairline
There have been thousands of miracle hair growth tonics, potions, and pills over the years that have made promises to millions of hair loss victims across the globe.
While most of them are usually good, the problem is knowing how to choose the right ones for your exact hair loss problems.
Below is a list of hair loss products that can stop and reverse your receding hairline and save you headaches and valuable time.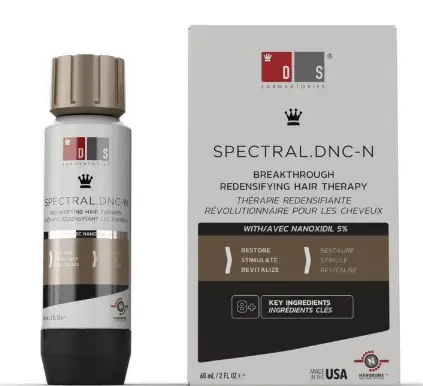 Last update on 2023-11-16 / Affiliate links / Images from Amazon Product Advertising API
Spectral DNC-N Redensifying product is a topical hair loss and hair growth formula that is the modern alternative to minoxidil. Spectral.DNC-N covers the vertex and the hairline (unlike Minoxidil) for the best coverage to fight hair loss and encourage hair growth.
DS Laboratories produced Spectral.DNC-N with its proprietary ingredient Nanoxidil 5%, which is a compound with no side effects, high efficacy, and low molecular weight. Check out the Nanoxidil review.
Unlike Minoxidil (Rogaine), Spectral.DNC-N makes use of a non-greasy, water-based solution that customers love.
Furthermore; Spectral.DNC-N is equally produced with DS Laboratories Advanced Nanosome Technology, a proprietary technology that summarizes the key ingredients for better absorption and penetration to the hair follicles.

Pros
Free of toxic chemicals
Stimulates hair growth
Strengthens the hair follicle
Prevents hair loss
Last update on 2023-11-16 / Affiliate links / Images from Amazon Product Advertising API
Amplixin Intensive Hair Growth Serum is a natural hair product that restores luster and moisture to the roots and scalp of the hair. Biotin infused formula helps to add body and volume to impaired follicles.
With the latest research, technology and natural plant extracts, this hair product stimulates the roots of the hair to promote healthy hair growth.
It has a lot of benefits including:
Biotin infused formula
Moisturizes roots and scalp
Doctors approved it
Cleanses follicles deeply
Paraben and sulfate-free
Improves the appearance of the hair
Furthermore, below are some of the active ingredients present in Amplixin Intensive Hair Growth Serum:
1. Caffeine: According to the International Journal of Dermatology, "caffeine topically applied can function as "a stimulator of human hair growth." Typically, caffeine is absorbed easily by the human skin and is capable of promoting a healthy-looking hair.
2. Biotin: Due to the fact that biotin belongs to the vitamin B group, it helps to sustain healthy hair, and makes the hair to grow as well.
The human hair can get fragile, break more easily and probably fall out once it becomes unhealthy. Furthermore, some women may equally experience some hair fall during and after pregnancy and according to the American Pregnancy Association, "biotin may help minimize this type of hair loss."
3. Aloe Vera: Aloe Vera inner gel has long been used by Native Americans to keep their hair strong and healthy and also prevent it from falling out.
Essentially, Aloe Vera help cleans the pore, maintains a proper balance in the scalp, relieves irritation, and heal any damage on the scalp.
If you currently have a receding hairline, Amplixin Intensive Hair Growth Serum Against Hair Loss will help you reverse the situation and ensure you have a strong and healthy hair.
What We Like
Loaded with all the necessary ingredients known to promote hair growth
The product is straightforward to use
Very lightweight and easily absorbs into the scalp
No harmful chemicals
It's almost like water and not oily
What We Don't Like
Honestly, I couldn't find anything wrong with this product.
Last update on 2023-11-16 / Affiliate links / Images from Amazon Product Advertising API
Biotin Shampoo for Hair Growth and Volume is a useful hair product that promises to transform the thin and lifeless curls of your hair into a thicker and more luscious lock.
This hair cleansing product is perfect for receding, fine, limp, thinning, and lifeless hair that requires a boost in shine, volume, and texture.
This stimulating formula not only adds body to hair but equally helps to encourage and promote hair growth. Moreover, natural ingredients energize hair follicles while keratin and biotin help to fortify and strengthen brittle and weak hair.
Unfortunately, thinning hair can really wreck self-confidence. Seeing your hair continually falling into the drain or onto the brush can really dehumanize and make you feel defenseless in the situation. The good thing is that you can actually do something about it.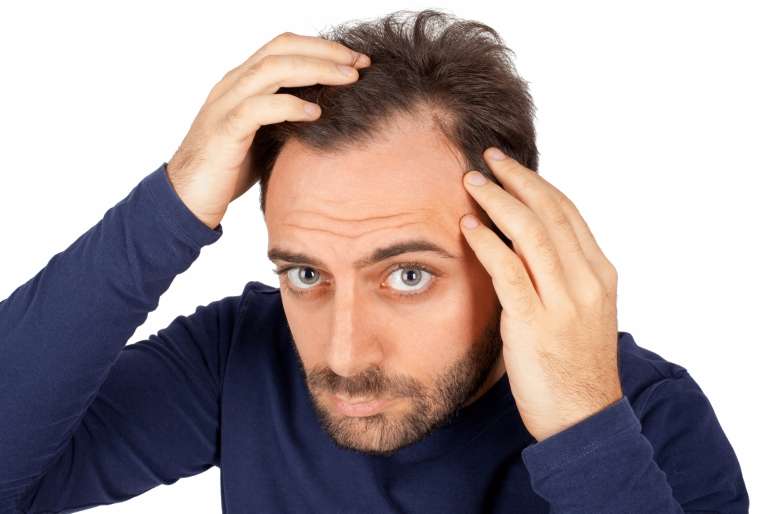 Image Credit: The Griffin Centre of Hair Restoration & Research
The exclusive mixture of plants works in 2 ways. Firstly, they fortify and thicken existing hair locks, and then they also work to rouse new, thicker, and stronger hair growth. This two-step tactic will leave you with healthy-looking and fuller hair you can be so proud of.
Apart from that, this gentle hair shampoo also helps to curb hair loss and help keep dandruff at bay. It is phthalates free, sulfate-free, cruelty-free, paraben-free, silicone-free, and is made in the USA with completely natural ingredients.
Good enough, this product is excellent for both men and women who are concerned about thinning hair, and hair loss. Most of all, it is one of the receding hairline natural treatment out there.
This shampoo methodically cleans your hair and scalp of follicle-clogging oil, dirt, dandruff, and even dead skin cells. All these help to create the best environment for strong and healthy hair growth, leading to thicker, and more youthful looking hair.
What We Like
Contains DHT blockers
No1 best seller
Enhances hair growth
Increase hair thickness and volume
Made with natural ingredients
Unblocks hair follicles for healthier hair growth
Perfect for men and women
What We Don't Like
Some people complained that it left their hair feeling stiff
Sale
Last update on 2023-11-16 / Affiliate links / Images from Amazon Product Advertising API
Now, one thing every one of us desires a lot is to have a fuller, healthier, faster-growing, and great-looking hair—I mean, who doesn't want that?
However, the majority of us assumes that achieving our dream hair will take a lot of expensive shampoos, hair creams, harsh chemical treatments, and a bunch of time!
Fortunately, with the Hairfluence Hair Growth Formula, you'll never have to border yourself about the ingredients. You're only required to follow the easy instructions, and be consistent with it – you'll be happy you did!
Additionally, we all believe that most of the problems in our bodies can be easily solved using nature's perfect ingredients. However, it is tough to consume all the nutrients you need from just-food in the world we leave today.
And in that regard, Hairfluence Hair Growth Formula helps to enhance the nutrients that may be missing from your diet in order to promote healthy hair growth, and a very natural volume and vibrancy which you can be so proud of.
Furthermore, you will equally love the "side-benefits" of Hairfluence's. In fact, you'll perhaps notice them first!
The majority of customers discovered that while it may take some weeks of continuous use for significant changes in your hair to be noticeable, the benefits to your nails and skin will be much faster.
You'll enjoy moisturized, nourished skin and stronger, healthier nails while you see a faster, fuller, and more vigorous growth of your hair from the roots!
It's no longer a secret that biotin can perform wonders for your hair, but most people often fail to realize that it equally interacts very well with other ingredients to increase its effectiveness. Now, according to Zhou Nutrition:
Our team of experts has created a synergistic blend that mixes lots of essential minerals, vitamins, and amino acids that harmoniously work to create a truly superior blend for maximum results. We're forever grateful.
What We Like
Improves hair thickness
Great customer service experience
Presence of Thiamin(E), which helps to promote lush, strong hair
What we don't like
Hair will grow profusely wherever you have it on your body (don't really know if this is a downside)
Last update on 2023-11-16 / Affiliate links / Images from Amazon Product Advertising API
The Biotin Hair Growth Conditioner for Hair Loss is typically a natural thickening conditioner for color-treated hair, and a nice hair volumizing deep treatment for hair loss and thinning hair.
This conditioner is sulfate-free, formulated with castor oil, and works for both men and women.
One thing we like about the conditioner is that it's made with all-natural hair congealing b-complex formula for split ends – and flaking with:
Aloe Vera
Keratin
Coconut oil
Saw palmetto
The formula is clinically proven to regrow and prevent hair loss for both women and men. It works great for damaged hair.
That's not all, this super-lightweight cell stimulating hair loss formula for stronger hair texture and thickness, and hypoallergenic reline natural biotin volumizing conditioner does not have any harmful chemicals – is paraben and sulfate-free – and equally color-safe for colored hair.
It naturally improves hair growth by blocking DHT, which is known to be a primary cause for thin, weak hair. With this conditioner, you'll not only get a shiny thicker denser hair, but it's also great for sensitive scalp and works in all hair types.
In a nutshell: This hair regrowth formula is highly fortified with essential vitamins for hair growth, and have proven to thicken color-treated hair, dry hair, curly hair, bleached hair, highlighted hair, as well as frizzy or oily dry brittle hair – it was meticulously created with healing ingredients found in nature.
As you might have known, a thoroughly balanced herbal mixture of Biotin Saw Palmetto and Castor Oil work in accord to help build the body in fine thinning hair and stimulate the scalp to encourage the growth of new hair.
While Natural Coconut Oil, Aloe Vera, and Botanical Keratin help to hydrate, nourish and allow a total Vitamins B and E absorption thereby offering you the perfect thickening hair product for both men and women.
According to research:
Male and female hair loss, breakage, and shedding are usually caused by the lack of appropriate hair nourishment, weakness of the hair strand, or access of DHT.
And according to Paisle Botanics:
We spent a good number of years researching and developing the best blend of botanicals to naturally treat and revitalize your hair.
Therefore, your search for natural hair loss products for receding hairline ends here.
What We Like
Formulated with natural ingredients
The conditioner is color-free for colored hair
Great balance of lightweight & moisture
Smells nice
It's very affordable
It doesn't have the detergent feel
It's cruelty-free
Natural DHT Treatment
100% Money back and REFUND guarantee
Pleasant botanical scent
What we don't like
Couldn't find any downside
Last update on 2023-11-16 / Affiliate links / Images from Amazon Product Advertising API
The Castor Oil Moisturizing & Healing formula is excellent for both hair and skin – it's rich in fatty acids and vitamins. Castor oil does not only help to promote better hair growth but equally helps to nourish and hydrate the skin.
Interestingly, this formula is 100% organic and natural and is created with the highest quality standards using real castor oil, which is directly sourced from organic artisan farmers in India.
Furthermore, Castor Oil is suitable for all skin and hair types. It is formulated using organic, chemical-free ingredients. Aside from that, it's equally free from artificial additives and will not cause any irritations and allergies when used.
It might also excite you to know that the Sky Organics Organic Castor Oil is cold-pressed without heat or any chemical substances such as hexane. As a result, it retains all the oil's healing properties, with no harmful ingredients or additives.
Finally, with its natural, healing properties, this hair loss Castor Oil will give you remarkable results as both your skin and hair will instantly absorb its nutrients, thereby giving you the very best transformation in a short time.
ATTENTION! Sky Organics is offering you 20% off their Eyelash growth Empty Mascara Tubes once you buy 1 Castor Oil.
So, what are you still waiting for? Just click on the Buy Button below to enjoy this mouth-watering PROMO now.
What We Like
No additives
USDA organic
100% pure
Chemical-free
What we don't like
Receding Hairline Stages | What You Need To Know
According to the Norwood Scale, male pattern baldness is grouped in various stages, below is also an image that divides receding hairline stages into seven levels and two types: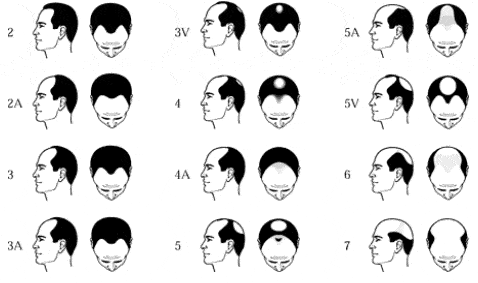 Stage 1. Male Pattern Baldness usually shows a slight hair loss. In this case, hair still appears to be full, and hair loss is invisible. For a young man in his teens, this type of hair would be considered "normal".
Stage 2. On this stage, hair loss gradually shows up around the temples, but it is still a bit insignificant to be noticeable.
This can sometimes seem to happen suddenly when a man is in his early twenties and the last surge of puberty surfaces. Ideally, it can be a cause for alarm for young people, but it doesn't necessarily signify you're destined to go bald.
Stage 3: This is typically the stage at which hair loss becomes somewhat noticeable with deeper temporal recessions.
This could actually be seen as "normal," for someone in his 40s, as most men experience some level of hair loss as they age. Additionally, it is equally the 1st stage at which treatment becomes feasible.
Stage 4: At this time of the receding hairline stages, you'll experience a continuous hair loss in the hairline, and more obvious thinning at the vertex.
And if you're trying to slow down the development, you will undoubtedly want to begin treatment here – and transplant may be a good option.
Stage 5: This is the stage where Male Pattern Baldness portrays larger areas of hair loss around the front and top of the head, but there are still a few hairs left in the mid-scalp at this stage to separate the hair loss affected areas between the front and back – or crown and hairline.
Stage 6: Here, you'll notice a very significant hair loss – the majority of the hair on top of your head has been lost at this stage.
Although, there may be a few thin hairs between the receding hairline and vertex, generally, it is one unceasing area of hair loss.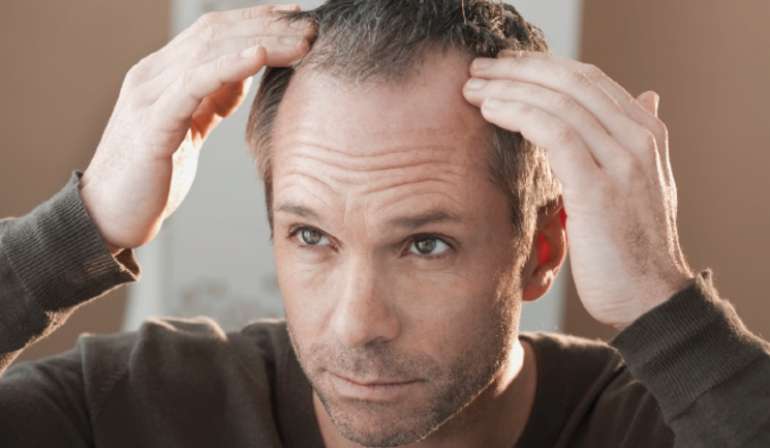 Image Credit: Aesthetics Journal
This pattern is also referred to as the "horseshoe" by some people; this is basically because the remaining hair has a "U" shape around the back and sides of the scalp.
It would require several sessions of transplant to reinstate this pattern, and that is totally dependent on the availability of the donor, which is not usually abundant at this point.
Stage 7: The stage 7 of the receding hairline stages is the most severe stage on the Norwood Scale, this means that there is little to no hair at the top and front of the head, while the remaining hair sits low at the back of the head and above the ears.
How To Stop Receding Hairline And Regrow Hair (Natural Remedy)
Apparently, when it comes to the question of how to stop receding hairline and regrow hair, one of the best ways is to use products that encourage hair growth such as the ones we already reviewed above.
You basically want to choose any of the hair strengthening conditioners and shampoos that contain ingredients like castor oil, apple cider vinegar, and aloe vera.
While a receding hairline can be scary, there is absolutely no need for just sitting and worrying about it. All you need to do is take it in your pace and fix the problem.
All the best hair loss products for receding hairline we mentioned in this post has actually proven to work for many.
Additionally, endeavor to make healthier lifestyle choices and select the natural treatment approaches we'll mention below, and don't forget to notify us about your experience with them in the comments section.
That being said, below are some tips on how to stop receding hairline and regrow hair naturally:
1. Minimize Stress Levels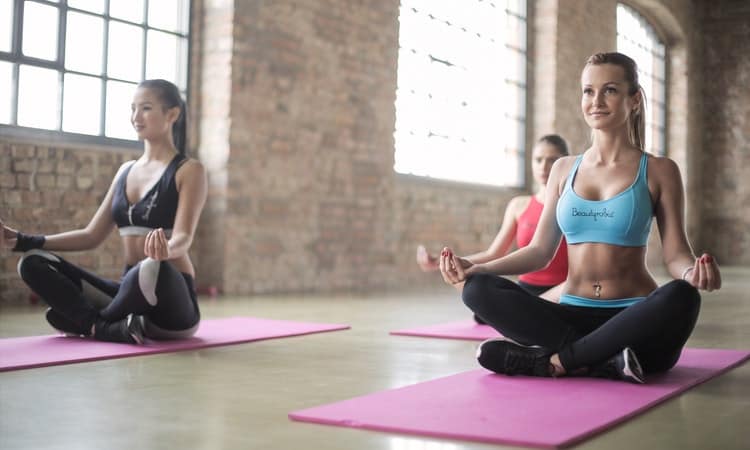 You might not have known this, but the easiest and most pocket-friendly means of preventing hair loss and a receding hairline is to as much as possible, avoid stress.
This is because too much stress can result in severe health issues, the first sign of which may come as a receding hairline.
On this note, one of the things you could do is to try meditation and exercise such as yoga, always stay balanced and calm, don't overthink, and always try to get at least 6-8 hours of sleep daily.
2. Create the Habit of Eating a Healthy Diet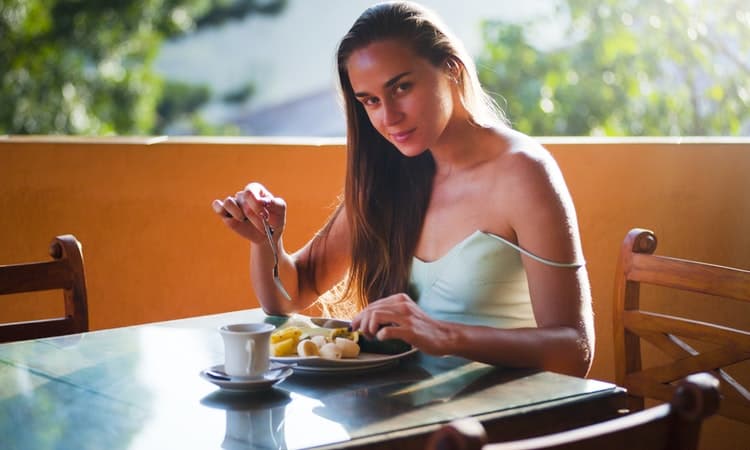 As minimal as it may sound, this is very essential. In most cases, hair loss is primarily caused because of deficiencies in nutrition. Therefore, ensure you include a good blend of vitamins and minerals that enhance hair growth in all your diet.
For example, sources of iron, such as pumpkin, beans, lentils, whole grains, and green leafy vegetables help encourage hair growth by increasing the hemoglobin levels in your blood.
Furthermore, it's also advisable to increase your consumption of Amino Acids as they're known to produce keratin, which is vital for hair growth, as well as red blood cells, which supply oxygen and nutrients to the hair follicles.
Finally, you also want to avoid junk and refined food at all cost. Instead, opt for naturally grown food and also eat it minimally cooked. Add Fish Oil in your diets as it is very rich in omega-3 acids, which is also known to stimulate hair growth, reduce inflammation, and fight free radicals.
3. Form the Habit of Massaging Your Scalp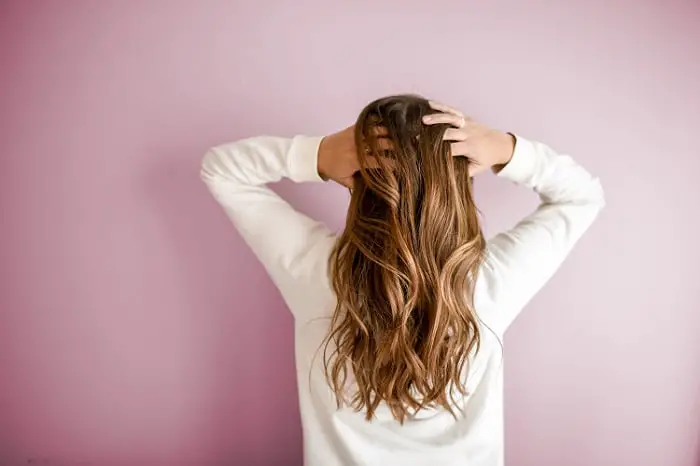 Now, here's an interesting revelation:
Massaging your scalp not only boost blood flow to it, but also revitalize the hair follicles. In other words, a few minutes of hair massage daily not only activates the cells that stimulate hair growth but equally reduces stress.
Meanwhile, Castor oil works excellently as a massaging oil – it is anti-inflammatory and antibacterial, making it perfect to apply on the scalp. Aside from that, it is equally rich in antioxidants and helps to balance the hair's pH levels.
4. Change Your Styling and Combing Patterns
You need to always handle your hair gently. For instance, avoid backcombing it and also, stop tying up your hair tightly in a ponytail. Another important thing is to shun the use of any heating and styling tools on the hair and keep away from any alcohol-containing hair styling products.
Below is also a very interesting video on how to naturally stop receding hairline and regrow hair:
Conclusion
Receding hairline and hair loss is a part of life that we'll always experience, it is, therefore not something you should over-stress yourself for.
The good thing is that there are numerous approaches out there today that anyone can follow to treat hair loss. Depending on the type you're suffering from, there's sure a solution for it.
Therefore, I'll advise you start by trying any of the best hair loss products for receding hairline we've mentioned on this post.
These products have been proven to work for a lot of people, and I'm confident that they'll also work for you. Additionally, you could also check out the other tips we mentioned on how to stop receding hairline and regrow hair naturally. In the end, you'll definitely find something that works for you.
It's also of utmost importance to consult a dermatologist to further give you expert advice and suggestions on how to stop receding hairline and regrow hair back.
Finally, don't forget to tweet and share this post with your friends if you find it helpful.
If you haven't already, be sure to check out the top 3 best hair regrowth products.