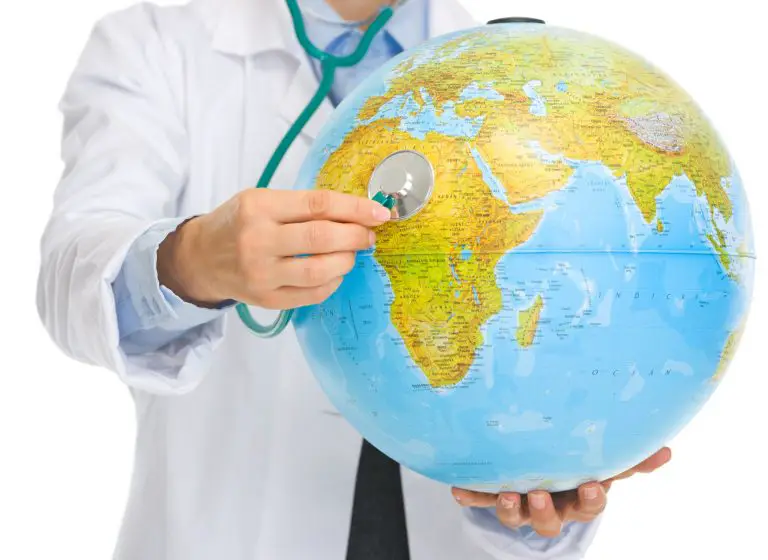 Medical tourism has been popular for years, but what about hair transplant tourism? Well, if you're looking for somewhere offering affordable hair transplants, Turkey might not be too far to go to recover some follicles.
Travel in the cards for you? In 2014, Turkey saw $1 billion spent on hair transplant. This puts the country far ahead of the rest of the world in terms of hair treatment destinations.
What is a Hair Transplant?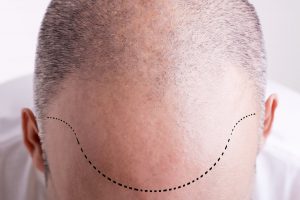 Like any other transplant, a hair transplant involves a donor or donor site and a recipient or recipient site.
In the case of hair transplants, both the donor and recipient are one and the same. That's right, you're actually able to donate to yourself. This typically means that hair transplant surgery is safer and more effective than other more drastic types of transplants, because there's only one patient involved and the donor/recipient is an exact match.
Scalp tissue from your head that is still capable of bearing hair follicles is removed and relocated to the part of your scalp that is in need of hair.
What Happens During a Hair Transplant?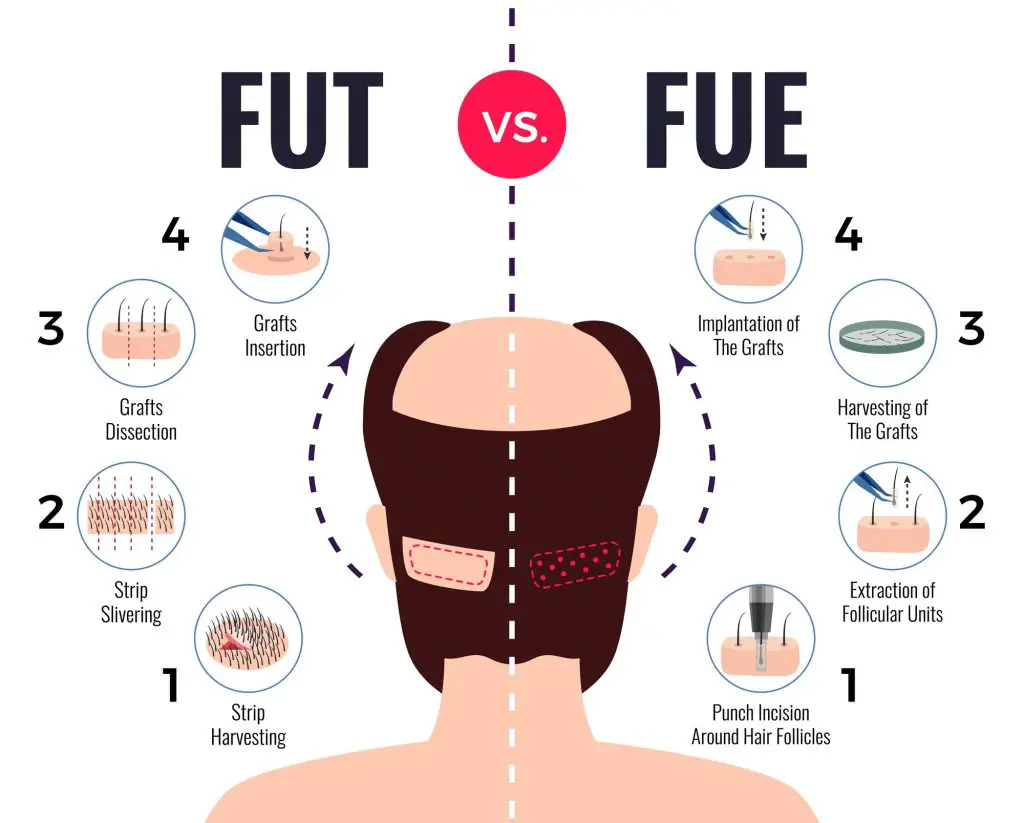 A plastic surgeon or dermatological surgeon will clean your scalp and then inject medication to numb the donor site, namely the back of the head, in preparation for your hair transplant operation.
Your doctor will then proceed one of two ways, depending on the chosen method of transplantation.
FUSS or FUT (Follicular Unit Strip Surgery or Follicular Unit Transplantation)
The surgeon removes a strip up to 10 inches long from the back of your head, the donor site. This strip is set aside and your affected scalp sewn closed. Due to this, the surgery site is hidden by the hair surrounding it.
From there, the surgeon and his or her team divides the previously harvested strip of scalp into grafts.
These grafts can number between 500 or 2,000 individual grafts of scalp capable of hosting hair follicles. The number of grafts varies based on the type, quality, and color of the hair, as well as the size of the recipient site.
FUE (Follicular Unit Extraction)
There's another method than the FUSS or FUT method, which is called FUE, or Follicular Unit Extraction.
With this method, the surgeon's team will begin by shaving the donor site, the back of your scalp. After, the surgeon removes hair follicles one by one from the exposed scalp.
The area is left to heal with small dots, which the surrounding hair covers.
Final Transplant Hair Step
The transplantation to the recipient site is essentially the same whether the doctor uses the FUSS method or the FUE method for your hair transplant surgery.
After the grafts are prepared, the recipient area of the scalp is cleaned and numbed. Then, the surgeon uses a scalpel or needle to craft slits or holes in the target area of the scalp.
Each graft is then individually placed in these sites by doctors or surgeons in order to form new hairlines. The process itself can take hours due to the precision needed. This is the final step of your hair transplant operation before the surgical team wraps up and prepared you for post-operation care.
What's My Recovery After a Hair Transplant?
The affected scalp will likely be sore the day after the procedure and for several days following during a patient's recovery.
For this reason, doctors and surgeons typically prescribe certain medications for the day of and weeks following hair transplant procedures.
Medication includes pain medication to help pain management, antibiotics to help ward off infection from the surgery sites, and anti-inflammatory medication to keep swelling down. Rogaine (minoxidil) or Propecia (finasteride) may also be prescribed to improve hair regrowth.
Some patients are able to return to work after a rest period of just a few days following surgery. Most patients see some new hair growth within 12 months post-surgery.
Do Hair Transplants Work?
In a word: yes, to a certain extent.
Transplanted hair grows back up to 80 percent of the time. But it can also grow back only 10 percent of the time. That's a wide range: 10-80 percent.
In this aspect, hopes of a completely restored mane of hair from a fully bald scalp may be out of reach. But regaining hair growth in areas previously thinned and balded, essentially turning back the clock, is possible.
How Much Do Hair Transplants Cost?
Hair transplants can cost you anywhere between $4,000 and $15,000.
Why so wide of a range? The cost of a hair transplantation procedure depends on multiple factors. They can include:
Location – As with most things in life, cost of living hikes up the bill. Getting a procedure done in an expensive area? The practitioners will have more overhead and pass it along to you, the patient/customer.
Type of Procedure (e.g. FUE or FUT) – There's a cost difference associated with the two main forms of hair transplants.
Surgeon Skill/Notoriety – Those student loans from medical school won't pay themselves, and the more prestigious the doctor, the higher the premium he or she can (and will) charge.
Size of Affected Area – Time is money in this case, and bigger recipient sites simply take more time to transplant.
Travel Cost – This includes air travel, if you want to travel long-distance or even abroad (more on that in a moment), but it should also be factored in even if your surgeon is just next door. As with any medical procedure, you'll need to commute multiple times between the initial consultation and follow-up appointments, so the back-and-forth will add up.
Medical Tourism & Hair Tourism: Why Traveling Makes Sense for Hair Loss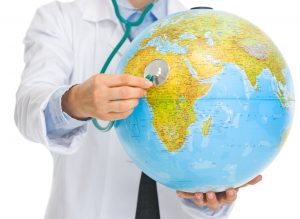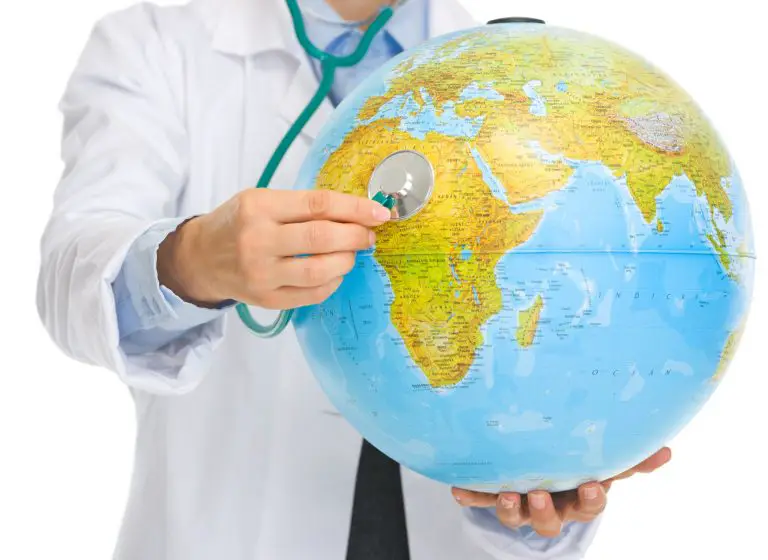 Put simply: money.
The price for hair transplant procedures can be much, much cheaper outside the U.S. Of course, this is somewhat outweighed by the cost of travel, but the net savings can sometimes be substantial to patients.
What are the risks? Where should you go? Let's discuss.
Where Should I Travel Abroad for Hair Transplantation?
If you start searching the web for the best place to get a hair transplant outside of the U.S., you'll keep finding one answer no matter how many hours you search. Turkey.
But is flying to Turkey really the answer to your hair woes?
There are a lot of factors to consider when choosing where to get your hair transplant done. For instance, there's the cost of travel and lodging, safety of the area, and credentials of the clinic performing the transplant itself.
The last thing you'd want is to travel all over the globe only to return home with a worse head of hair than with which you started.
Hair Transplants & Turkey: Why So Popular?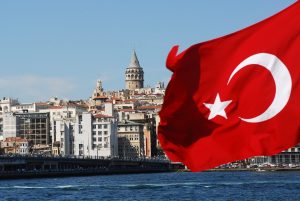 So why does everyone recommend Turkey and especially its major metropolitan areas, such as Istanbul? And do the clinics in Turkey really deliver on both cost and safety for patients?
On cost: absolutely. A procedure like FUE that can cost up to $25,000 in the U.S. can cost only $2,000 in Turkey.
On safety, the area's security has been questionable in recent years, but nowadays all the Turkey-specific political unrest seems to have settled.
Even during the time of uneasiness, circa 2016, Turkey continued to be immensely popular for hair transplants. Now, it's all signs go for the country's hot medical tourism industry.
Are Turkey Hair Transplants Safe?
According to some reports, the competition in Turkey and cities like Istanbul has become so rampant for hair transplant dollars that some safety procedures in the country have fallen by the wayside.
For instance, Turkish doctors or surgeons are required to perform all surgeries, but many times nurses are being given oversight instead in order to cut costs. Also, there are reports of clinics bribing health officials for advance notice of inspections, so they can get away with cutting corners all the more easily.
While there are concerns, as there are in advance of any medical procedure, no matter where patients choose to have one done, there are just as many satisfied results and positive stories out of Turkey as there are bad ones.
Do your research well on the specific hair transplant clinic you plan to visit, whether it's in Istanbul or one of Turkey's smaller cities. Check reviews/testimonials, speak to staff and doctors as much as you can beforehand, and ensure the clinic and surgeons have all the proper licenses and permits.
If a patient does his or her homework and are cautious, they have the best chance of having a perfectly smooth experience.
Where in Turkey Should I Get My Hair Transplant?
There are many clinics to choose from in the country, especially in and around Istanbul. Choosing the right one for your Turkey hair transplant is crucial to a good experience.
For hair transplantation, Turkey is immensely popular right now, so it can be tough to sort through the snake oil salesmen from the real practitioners. Always exercise caution before finalizing any deal, whether it's at home or abroad.
The following are by no means endorsements for hair transplantation in Turkey or for a specific hair transplantation clinic; however, these are the clinics that stood out upon internet research.
Esthetic Hair
Rating: 4.9/5 (280+ Google reviews)
Address: Bab-ı Ali Cad, Basmuhasip Sok No : 13, 34110 Fatih, Turkey
Phone: +90 542 568 75 42
Website: https://www.esthetichairturkey.com/
Dr. Serkan Aygin Clinic
Rating: 4.8/5 (2,000+ Google reviews)
Address: Merkez, İstiklal Sokağı 11/A, 34384 Şişli/İstanbul, Turkey
Phone: +90 555 100 40 40
Website: https://drserkanaygin.com/contact/
Zen Hair
Rating: 4.8/5 (100+ Google reviews)
Address: Fulya Mahallesi Ortaklar Caddesi Bahceler Sokak Somay İş Merkezi A Blok, No 3 Daire 8, 34360, Turkey
Phone: +90 212 272 02 56
Website: https://eng.zenhairturkiye.com/
Cosmedica Hair Transplant Clinic
Rating: 4.7/5 (240+ Google reviews)
Address: Beşyol, Akasya Sk. No:4, 34295 Küçükçekmece/İstanbul, Turkey
Phone: +90 544 556 05 55
Website: https://www.cosmedica.com/
HLC Hairline Clinic
Rating: 4.7/5 (30+ Google reviews)
Address: Gaziosmanpaşa, Uğur Mumcu Cd. No:6, 06680 Çankaya/Ankara, Turkey
Phone: +41 76 569 42 84
Website: https://www.fue-hlc.com/
Safe to Travel to Turkey for Hair Transplants?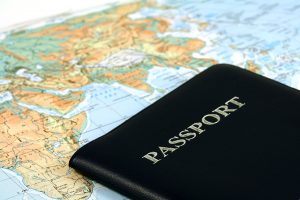 The U.S. Department of State lists Turkey as a Level 2 Travel Advisory: Exercise Increased Caution. This is due to the possibility of terrorist attack in the area.
The Department of State's website advises visitors to:
Stay alert in locations frequented by Westerners.
Avoid demonstrations and crowds.
Stay at hotels with identifiable security measures.
Monitor local media and adjust your plans based on new information.
Visit our website for Travel to High-Risk Areas.
Enroll in the Smart Traveler Enrollment Program (STEP) to receive Alerts and make it easier to locate you in an emergency.
Review the Crime and Safety Report for Turkey.
U.S. citizens who travel abroad should always have a contingency plan for emergency situations. Review the Traveler's Checklist.
On the other hand, the United Kingdom is a bit more cautious as of late in regards to its citizens traveling to Turkey.
With the recent assassination of Iranian General Qasem Soleimani, as of the time of this posting the British Foreign and Commonwealth Office (FCO) now warns against any non-essential travel to Turkey out of fear of terrorist attack.
Specifically, the FCO states they advise against traveling within 10 kilometers of Turkey's border with Syria (except the city of Kilis) for any reason, and otherwise advise against all but essential travel. Of course, it's up to you to decide what is and isn't essential. Tourism is typically not considered essential, but medical procedures certainly are essential.
What Should I Know Before I Travel to Turkey?
There are cultural concerns to worry about when traveling to Turkey. You may not be there for long, but it can still be scary traveling abroad.
Also, while you're getting your hair transplant in Turkey, you may decide to venture out and enjoy the local culture. You'll be there for more than a day or two, and some of that time will be spent simply recovering but able to move about on your own.
A patient may as well take in the Turkish experience, especially in a major city like Istanbul with a rich and colorful history. Here are some local tips that may come in handy while getting your hair transplant in Turkey.
Turkish cuisine is vegetarian-friendly
While Turkish food is great for meat lovers, local eateries often carry vegetarian options.
Cash is king
Major city destinations will accept credit cards, but lots of smaller areas will ask for cash. There's also taxis, tips, and public restrooms that will require cash.
Expect street cats and dogs
Locals will take care of the strays, and they're actually quite friendly.
Stay away from tap water
Tap water is not used for drinking purposes in Turkey. It's okay for cooking, tea, and brushing your teeth, just don't swallow.
Careful crossing streets
Pedestrian crossings are not as sacred as they are in the U.S. Even at stop lights, be sure the traffic has stopped.
Tea means hospitality
Don't be surprised if shopkeepers offer you tea, as will likely every host you encounter. Be careful not to offend by refusing the drink.
What Other Countries Should I Consider for a Hair Transplant Abroad?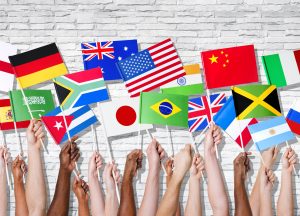 When it comes to hair or hairline transplant, Turkey isn't the only option. You may not be sold on Turkey, or just want to know your choices as a patient.
So what other countries are considered the best for medical tourism when it comes to hair transplants?
There's much debate abound, and it all comes down to preference. However, there are a few competing countries that are consistently mentioned more than others, for one reason or another.
But how do they compete with Turkey?
Mexico vs Turkey
Why not travel to Mexico to get your hair transplant outside of the U.S.? It's certainly an option.
The cost of hair transplantation procedures in Mexico are as low as they are in Turkey. Plus, it's a shorter trip and may even save you money in travel expenses. So what's the catch? Why Turkey and not Mexico.
It comes down to the fact that Turkey's hair transplant industry is booming. That means more clinics, more competition, and more experience flowing through the country. You may benefit from visiting clinics who have seen huge influxes of people over the years and are more than used to dealing with their fair share of foreign patients flying in for treatment.
Mexico knows plenty when it comes to medical tourism and it certainly has its own hair transplant industry, but hair transplant clinic popularity in Mexico just hasn't reached the scale seen in Turkey.
Still, Mexico is definitely a viable option for your hair transplant needs abroad if staying closer to home makes the most sense for you.
Lithuania vs Turkey
The main deterrent to visiting Lithuania instead of Turkey for your hair transplant needs is cost.
On average, a hair transplant in Lithuania costs $7,350. It can cost a minimum of $3,550. If you're traveling halfway around the world in these cases, and your object is to save money, it makes more sense to go for the more affordable option.
Still, if Lithuania seems more appealing than Turkey for personal reasons, it's a perfectly viable option.
Thailand vs Turkey
Thailand is actually quite close in price to Turkey, and Thailand is a fine choice for those wishing to see the country regardless.
However, if you're only traveling for a hair transplant, or if that really outweighs all other factors, then Turkey is likely still your best bet. This is simply due to the popularity of Turkey, which results in a high volume of services and thus ensures a consistent quality of care.
Thailand does not have a bad track record, but it isn't quite as booming as Turkey. This means less clinic hours have been used to treat patients, which can result in comparative inexperience.
Conclusion
So, should you travel to Turkey for a hair transplant?
The answer isn't simple. Many people do. Medical tourism is very popular, and hair tourism is quickly becoming a thing. You wouldn't be the first, nor the last, to travel abroad for a new hairline.
If you can shell out the money and are already based in the United States, it makes sense to stay in the U.S. Travel time is lessened, you won't need as much time off work either, and there's the convenience and peace of mind knowing that our familiar regulations and laws have your back.
But if the price tag means never getting the hair transplant you dream of, then it's a moot point. Suddenly, Turkey may not seem so far away.
We want to hear your story. Have you traveled outside the U.S. for a hair transplant? How did it go, and would you do it again? Let us know in the comments below.
Medical Sources:
https://my.clevelandclinic.org/health/treatments/8307-hair-loss-treatments
https://www.mayoclinic.org/diseases-conditions/hair-loss/symptoms-causes/syc-20372926
https://www.thieme-connect.com/products/ejournals/abstract/10.1055/s-0031-1283055
https://academic.oup.com/asj/article/33/1/128/209891
https://www.ncbi.nlm.nih.gov/pmc/articles/PMC5447335/
https://my.clevelandclinic.org/health/articles/hair-implants