Can anti-dandruff shampoo cause hair loss?
This is a popular question which we shall address here today. By the time you're done reading this post, you'll be able to conclude by yourself whether anti-dandruff shampoos really contribute to hair loss. That's not all; we'll also discuss a few more critical facts about dandruff.
Dandruff is a common scalp condition that a lot of adults suffer from. It can result in itchiness, flaking, dryness, and most times even hair loss because of the trauma hair follicles undergoes from excess itching.
Fortunately, there are lots of products that are effective in getting rid of dandruff and preventing further flaking. One such product is the anti-dandruff shampoo.
Now, before continuing with this post, it's essential for us to understand what dandruff means.
What is Dandruff?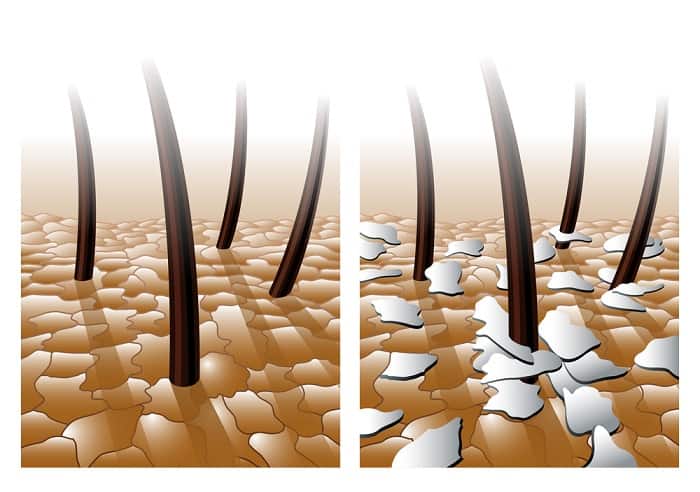 Dandruff is rarely a severe medical problem, but that doesn't mean it's not one of the more worrisome chronic conditions.
Seen white flakes on your dark clothing can be very embarrassing to deal with. Similarly, continuously scratching your head may have people wondering what is happening to you.
Dandruff is an exasperating medical condition that is usually caused by a combination of sensitive skin, exposure to irritants and drying of the scalp and, sometimes fungal organisms.
It's often effortless to spot dandruff. Once you have this nuisance, you'll start noticing some white flakes on your hair, shoulders, and forehead.
Furthermore, you may notice the embarrassment of a scaly, itchy scalp. Dandruff is characterized by the development of fine, white or oily loose skin scales.
The outer layer of skin (epidermis) continually changes, and skin cells renew themselves every time. The cells start growing from the base layer deeper into the skin and are progressively pushed to the surface, before coming out from the scalp.
Dandruff happens when skin cells are formed too fast. This means that more skin cells are shed, and become clumps that the naked eyes can see.
According to trichologist Tony Maleedy:
This risen epidermal turnover may be caused or aggravated by unusual high-levels of a fungus known as
Malassezia globosa
(a type of yeast that is often found on the scalp, even in people without dandruff).
Similarly, according to the Professor of Cell Biology at the University of Bradford "Des Tobin," "This yeast is solidly implicated in dandruff, although the nature of this relationship between the two isn't entirely clear."
He further stated that "it may bring about an inflammatory immune response in some people because the yeast produces an enzyme that's capable of making the shedding rate of the scalp surface cells to increase."
Now, do you know that dandruff is known medically as Seborrheic dermatitis? And in some people, it can equally affect the face as confirmed by consultant dermatologist Dr. Russell Emerson, at The Hove Skin Clinic.
Dandruff and seborrhoeic dermatitis are always seen as a genetic condition in families, particularly in severe cases.
Can Anti Dandruff Shampoo Cause Hair Loss?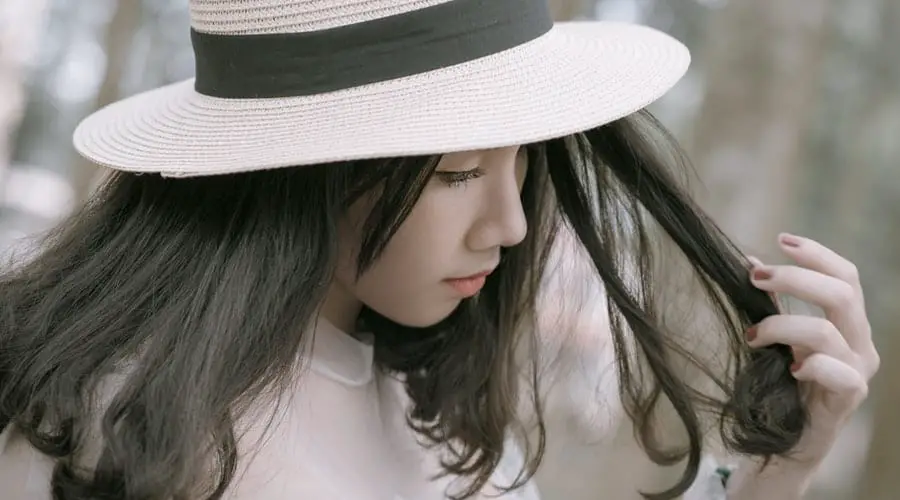 Anti-dandruff shampoo is not bad for your hair and does not contribute to hair loss.
In fact, according to Head and Shoulders:
Having dandruff is actually bad for your hair. So, if you don't constantly or occasionally help your scalp combat against dandruff, your hair could suffer.
This is simply because hair that grows from a dandruff-affected scalp has too many surface damage and a weak protein structure.
Furthermore, increased scratching as a result of dandruff can also boost hair cuticle damage and dullness.
Typically, as it works to eliminate dandruff, anti-dandruff shampoos keep your hair fresh and beautiful by helping prevent dandruff-related damage.
Dandruff is always associated with little minor hair loss, and in fact, a lot of people think that dandruff causes hair loss.
This is, however, not true. Instead, the problem is that dandruff causes itching of the scalp, and hair loss happens when people vigorously scratch the scalp.
You have to understand that most of the shampoos that are usually used for the treatment of dandruff contain either zinc pyrithione or selenium sulfide as an active ingredient.
These ingredients are quite mild and very unlikely to irritate the skin or to further result in hair loss. Therefore, you should feel very safe to make use of whichever dandruff shampoo you prefer.
Fortunately, most dandruff cases are pretty mild and can be controlled with shampoo or OTC cream.
However, dandruff is sometimes very hard to treat with over-the-counter anti-dandruff shampoos.
So if the dandruff is not improving after some weeks of using your desired product, you may have to make out an office visit with your doctor or dermatologist.
This is because prescription-strength creams and shampoos are available and may be required in some cases.
Watch this short video that teaches you "how to wash your hair properly to get rid of dandruff."
Anti Dandruff and Hair Loss Shampoo Reviews
Dandrene is DS Laboratories' high-performance exfoliating anti-dandruff shampoo solution designed to remove flakes, resolve redness, itchiness, and provide maximum hydration to the scalp.
Dandrene is aimed at those who have seborrhoeic dermatitis, dry scalp, greasy/oily hair, psoriasis, acne, scalp irritation, and scalp inflammation.
It is formulated with 9 key ingredients, most notably, Zinc Prithione 2%, which is known to be one of the more effective ingredients to combat dandruff in the scalp.
While most anti-dandruff shampoos in the market tend to leave hair dry, Dandrenes formulation of an exfoliating shampoo does not.

Pros
Prevent recurrence of itchy scalp
Naturally exfoliates the scalp
Paraben free
Sulphate (SLS) and phthalates free
Cruelty free
Safe for keratin treated hair
Restrains fungi that cause dandruff
Cons
Needs to be used frequently to see results
Neutrogena T Sal
These are the types of shampoos that contain salicylic acid. They've proven to be pretty effective at getting rid of scale, but they leave the scalp very dry afterward. It is a perfect idea to use a deep conditioner or natural oil like argan oil after showering.
Below is an excellent example of this Neutrogena T Sal shampoo:
2. Neutrogena T/Sal Therapeutic Shampoo for Scalp Build-Up Control
This anti-dandruff shampoo is a dermatologist-recommended treatment to eliminate crusty scalp build-up while alleviating flaking and itching associated with extreme scalp conditions.
This shampoo is made up of Salicylic Acid, a clinically proven active component that kills flaky, crusty scalp build-up.
It can be used as the first step towards the treatment of any scalp. Its conditioning formula is free of added fragrance, color, and preservatives.
It offers full relief of flaky, itchy scalp. Finally, the shampoo has a lot of positive reviews on Amazon, so you really have to check it out if you're experiencing any form of dandruff.
Tea Tree Oil
Tea Tree Oil is an organic means of treating dandruff. It has antibiotic, antifungal, and antiseptic properties. This type of shampoo is known to be super effective against more mild cases of dandruff. It stings the moment it's rubbed into the scalp, which feels really refreshing on a flaky, itchy red scalp.
A perfect example of Tea Tree Oil that you should consider trying is:
3. USDA Certified Organic Tea Tree Oil
This Tea Tree special anti-dandruff shampoo has a lot of unique ingredients and tea tree oil which helps to get rid of impurities in the hair and leave the hair full of luster and vitality.
The Paul Mitchell Tea Tree Special Shampoo & Special Conditioner Duo equally helps to lavender, peppermint and stimulates the scalp leaving hair smelling lovely. The invigorating tingle awakens weary hair and spirits.
That's not all, this effective hair shampoo instantly smoothes, softens, detangles, and repairs worn-out locks, and also helps prevent moisture loss.
Head and Shoulders Shampoo
This happens to be one of the most famous anti-dandruff shampoos on the market. Head and shoulders is the primary ingredient in this shampoo which is both antifungal and antibacterial.
Below is an example of Head and Shoulders shampoo:
4. Head and Shoulders Green Apple Anti-Dandruff 2 in 1 Shampoo and Conditioner
Head & Shoulders Green Apple 2-in-1 anti-dandruff shampoo plus conditioner is an effective formula for getting rid of dandruff and leaving your hair smelling fresh all day.
With the 2-in-1 shampoo combined dandruff-fighting power, it can supply your hair with the lightweight conditioning it needs. The hair product features 3-action Formula that:
Cleans: To remove oil and flakes
Protects scalp from dandruff
Moisturizes each hair strand from scalp to tip to give you incredibly stunning hair that's 100% flake-free.
Head and shoulders is a proven formula because an excellent anti-dandruff product should do more than fight flakes.
This hair product not only clears flakes but equally protects your scalp from dandruff and moisturizes your hair. That's why it claims to be #1 Dermatologist recommended anti-dandruff brand and world's #1 shampoo.
Although, some users complained that you must repeatedly wash your hair for this shampoo to work. Skipping more than one day may cause the flakes and itchiness to come back. But overall, this shampoo is fantastic.
Nizoral Shampoo
Nizoral has ketoconazole which is an extensive-spectrum antifungal hair shampoo. This is a fantastic choice for anyone suffering from genetic hair loss. This is because ketoconazole has been confirmed to have a positive effect on minimizing hair loss.
5. Nizoral A-D Anti-Dandruff Shampoo with Ketoconazole 1%
Nizoral A-D Anti-Dandruff Shampoo is meant to fight dandruff outbreaks. This great dandruff shampoo controls scaling, itching, and flaking associated with dandruff.
The product combines with the effectiveness of ketoconazole which is a proven dandruff-fighting component, with salon-tested gentleness.
You can use it just twice per week in between your typical shampoos to regulate dandruff. It's gentle enough to use on chemically processed, color-treated, and gray hair, and also has a thick, rich lather that rinses clean and gives your hair a sexy smell.
Related Reading
Selsun Blue
Selsun Blue is one of the best and most efficient anti-dandruff shampoos on the market that contain selenium sulfide. Selenium sulfide is a formula that slows skin cells from dying and fight Malassezia.
Though, you have to be careful while using it as it can discolor those with lighter or chemically treated hair. Rinse well!
Here's a good Selsun Blue shampoo you can check out:
6. Selsun Blue Medicated Maximum Strength Dandruff Shampoo
Selsun Blue anti-dandruff shampoo is specially formulated to control the flaking and itching of severe dandruff and seborrheic dermatitis of the scalp. It helps introduce a healthier scalp, and soften and make the hair more manageable.
This formula contains Selenium Sulfide 1%. With the Selsun Blue Medicated Maximum Strength Dandruff Shampoo, you're assured of a healthier scalp, healthier hair, and its Doctor recommended.
Neutrogena T Gel
This is a coal tar-based shampoo. As you may probably know, coal tar is a byproduct of coal manufacturing. It helps treat conditions like seborrheic dermatitis, psoriasis, and dandruff.
7. Neutrogena T/Gel Therapeutic Shampoo Original Formula
The manufacturers of this shampoo claim to be the "#1 recommended therapeutic hair care brand by Dermatologists.
Neutrogena T/Gel therapeutic shampoo is a line of dermatologist-recommended shampoos produced for the treatment of flaky, itchy scalp.
T/Gel products are competent enough to alleviate flaking and itching for several hours after rinsing, but mild enough for everyday use.
Furthermore, the entire T/Gel line of products comes with different active ingredients and benefits to battle all kinds of scalp problems.
Interestingly, about 74 percent of dermatologist advice that shampoos should be rotated to keep symptoms at bay longer than a single ingredient alone, especially for harsh scalp symptoms. Each component works in different ways to help control scalp conditions.
Finally, they also recommend that you should use Neutrogena T/Gel just once per week to curb dandruff for an entire week.
This shampoo has a lot of positive reviews on Amazon, the only thing few people complained about is its smell, which a lot of other users found to be appealing.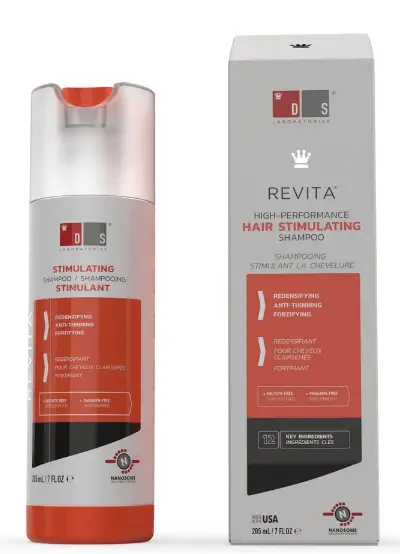 Revita Original Formula is a hair stimulating shampoo for individuals that are suffering from hair loss and thinning hair. This DS Laboratories formulated product with 14 key ingredients is clinically proven to put hair loss at bay and boost the rate of hair growth.
According to DS Laboratories, "92% of the people that have used this Revita Shampoo saw a decrease in hair loss, 85% experienced an improvement in overall hair, and about 70% experienced an increase in hair growth speed."
Furthermore, Revita is equally formulated to block DHT, a known cause of hair loss, with its active ingredients of caffeine, ketoconazole, and biotin to encourage hair growth.
Aside from that; the hair product is equally endorsed by a world-renowned leading dermatologist in trichology, Dr. Antonella Tosti. Overall, Revita shampoo is a perfect solution to the treatment of hair loss and hair growth.

Pros
Clinically proven hair loss shampoo
Formulated with natural ingredients
Stops DHT buildup
Reduces dandruff
It's sulfate and paraben-free
Does Dandruff Shampoo Cause Hair Loss | Conclusion
We've finally come to the end of this post. If you're still asking the question: Can anti dandruff shampoo cause hair loss? Then you probably didn't read this post very well.
But to answer that again, anti-dandruff shampoo is very unlikely to cause hair loss. Therefore, you need to get rid of that ugly belief and adequately take care of your hair.
You must do everything possible to keep dandruff at bay because it sure contributes to hair loss and thinning hair.
For effective dandruff control, you should use anti-dandruff shampoo whenever you wash your hair. That's because as I stated earlier, dermatologists have confirmed that dandruff is a chronic condition, which if not properly treated, will return.
Here's a short video from "Head and Shoulders" that'll convince you of the need to use anti-dandruff shampoo every day:
So if you're still wondering if you should use dandruff shampoo every day, rest assured that all the anti-dandruff shampoos we mentioned here help to eliminate dandruff and is equally mild and gentle on your hair. You should, therefore, consider getting any of them for your hair.
Finally, below are some more critical measures you can take to care for your hair and scalp, and also control your dandruff:
Wash your hair with a medicated shampoo at least once per week – depending on the acuteness of your symptoms.
While shampooing, use lukewarm water, rather than hot. This is simply because the hot water could strip your scalp of the natural oils it requires to keep from drying out.
Try as much as possible to resist the excessive urge to scratch which can remove sensitive skin and result in infection or worsens of your condition.
If your scalp is regularly irritated, it may be because you're allergic to a specific ingredient in one of your styling products. Try getting rid of one product at a time to see if you can identify the cause.
That's it for now. If you have any question on this topic, please feel free to ask on the comment. Also, remember to tweet and share this post with your friends and family on social media. You may be helping someone.
Looking for Our #1 Rated Shampoo & Conditioner?
Give Revita Shampoo a try! This hair loss product is composed of antioxidants, hair-growth stimulants, amino acids, and other ingredients with anti-androgen properties. Every Revita product is made to be hypoallergenic, making every day a great hair day. If you want rapid hair growth, deep conditioned locks and a healthy scalp, you need to add Revita to your hair care regimen.