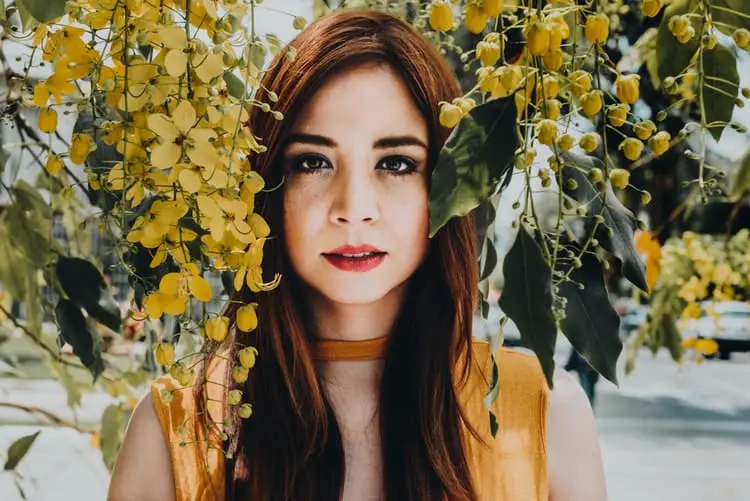 Black hairs, unlike other types of hairs, requires proper maintenance for it to stay healthy and grow. There are numerous hair growth products on the market, which promise immediate growth to the hair.
Nevertheless, some are just a shadow of themselves. Hair growth is determined not only by such product but also by genetics and the manner in which the individual maintains their hair daily.
It is normal to lose hair from time to time but how do you gain the hair you lose? Studies showed that an average person loses a hundred strands of hair daily and when the hairline is receding, you may see your scalp where the hair is thinning.
In this situation, it is normal to feel distressed and running everywhere for a solution.
However, your "race" has reached its destination because, in this article, we will unveil to you, the best hair growth products for black hairs. Now let us look at the best hair growth product for black hairs for both men and female.
Without further ado, let us begin!
Best Hair Growth Products for Black Hairs
Natural Stages of Hair Growth
Our natural hair undergoes three stages of growth – the anagen, the catagen, and the telogen. During the first stage, new hair forms and grows together with the old ones. Each month, the strand gets about half an inch in length.
During this period, the new strand pushes the old hair out of the follicle. This stage can take up to five to seven years.
The catagen stage sees the hair growth stops for ten days. However, during the telogen stage, the hair follicles rest after the falls out. Furthermore, the follicles reduce in length.
For 12 weeks to 3 months, the follicle stays inactive before functioning again. Note that each of this hair follicle works individually to produce hair.
Importance of Hair Growth Supplements
Most times, instead of the hairs to grow, they fall out and this has been attributed to nutritional deficiencies. For example, if you lack minerals and vitamins, you may experience hair shedding or thinning more quickly than its normal rate.
If you lack special nutrients such as panthenol, biotin, Vitamin C, D, Zinc, and Iron, your hair is likely to thin or even lose its color.
Nutritional supplements have been proven to help empower your body to produce healthier hair. Hair growth supplements can help improve hair growth for black hairs.
Most hair growth supplements contain important ingredients such as panthenol, biotin, Vitamin C, D, Zinc, and Iron. However, some also contain natural oils with fatty acids that aid hair growth.
Before spending much more on other hair products, why not try these hair growth supplements such as Saw Palmetto (this is a traditional remedy for treating prostate problems but is effective in promoting hair growth).
Effective Hair Loss Products for Black Hairs
1. Billy Jealousy Fuzzy Logic Hair Strengthening Shampoo
Last update on 2023-02-22 / Affiliate links / Images from Amazon Product Advertising API
This product is designed to stimulate hair follicles while blocking DHT. It contains Swertia and licorice extracts, which stop dihydroxy testosterone from binding to the hair follicles. Besides this, it also has methyl nicotinate to speed up circulation.
Furthermore, this product helps in moisturizing your scalp. It has a revitalizing smell that leaves your hair soft and shiny.

Pros
Very affordable
Fights hair loss at its roots
Protects your hair with Fuzzy Logic
Highly fortified with DHT blocking agents
Cons
Some users complained that it's watery
2. DrFormulas HairOmega 3-in-1 Hair Growth Vitamins with DHT Blocker
Last update on 2023-02-22 / Affiliate links / Images from Amazon Product Advertising API
This hair product contains a natural DHT (dihydrotestosterone) blocker. DHT is the major reason for hair loss by sending a message to the hair follicles to hinder the growth of new hair.
Because of this, most hair products contain DHT blocker that helps in promoting hair growth.
This particular hair product has 5000mcg of biotin including other important vitamins to help in hair growth at a cellular level.
Furthermore, it also contains MSM, Vitamin A, C, silica, and zinc. MSM is a kind of sulfur, which strengthens the protein or keratin that makes up the hair.

Pros
Vitamin C to help support collagen synthesis for radiant skin
100% Vegetarian suitable
No artificial dyes
Very easy to swallow
Formulated with natural products
Comes with Beta-sitosterol to support your immune system
3. Natrol Biotin Beauty Tablets, Promotes Healthy Hair, Skin and Nails
Last update on 2022-10-01 / Affiliate links / Images from Amazon Product Advertising API
Biotin acts as a coenzyme in the metabolism of fats, carbohydrates, and proteins. It's also known as vitamin B7 or H and not only helps to stimulate healthy hair, radiant skin, and strong nails but also helps to convert daily food intake into natural energy.
Several clinical studies show that those with biotin deficiencies can experience hair loss and brittle nails. By taking Natrol Biotin Beauty tablets daily, you can improve healthy hair, radiant skin, and strength of nails.
Furthermore, Biotin also supports the growth of cells and fatty acids production, which can boost the bulb size of hair follicles that helps to make the hair appear thicker and fuller.
NOTE: These statements are yet to be evaluated by the Food and Drug Administration. And this product is not meant to diagnose, prevent, treat, or cure any disease.
You may also be interested in: Beta Sitosterol vs Saw Palmetto For Treating Hair Loss
I highly suggest you consult with your doctor before using it.

Pros
100% suitable for vegetarians
Encourages healthy hair, nails, and skin
Pretty much affordable
Formulated with natural ingredients
Cons
Taking more than the recommended dosage can lead to cystic acne
4. Biotin Shampoo for Hair Growth and Volume – Natural DHT Blocker
Last update on 2022-10-01 / Affiliate links / Images from Amazon Product Advertising API
This shampoo for hair growth contains biotin, which produces thicker and fuller hair while slowing down hair shedding. Meanwhile, the mulberry root extracts, zinc, and rosemary block DHT and remove it from the scalp.
Additionally, these ingredients help in clearing up dandruff. It isn't only for those with black hair but for all types of hair.
It strengthens the hair with phytokeratin and moisturizes it with Argan oil. Interestingly, this hair growth shampoo doesn't have sulfates and parabens.

Pros
Add body to curly and wavy hair
Made of naturally formulated ingredients
It's sulfate, paraben, and silicone-free
Highly effective product
Prevents hair breakage
Cons
According to some users, it can be very drying to use daily
5. Nexuss Humectress Ultimate Moisturizing Conditioner Caviar Complex
Last update on 2023-03-01 / Affiliate links / Images from Amazon Product Advertising API
Unlike other types of hair, the black hair is brittle naturally. When not taken care of properly, it has the tendency of breaking at the end. To avoid this, you may consider using deep conditioning treatment once a week.
This will help to penetrate the scalp while giving your hair the needed moisture. Actually, continuous moisturized hair is less likely to break because moisture provides hair elasticity.
Furthermore, to hydrate your hair strands in the best way, ensure you select a good conditioner with protein.
Additionally, when applying such conditioner, allow it to stay on the hair while using a heat cap beneath a hair dryer.

Pros
Restores lost nutrients in the scalp
Formulated with nature's most precious ingredients
Makes the hair very soft
Reasonably priced
Cons
Not so good for some curly hair care routine
Natural Treatments for Hair Growth
Before thinking of using products, why not try using natural treatments. It is not about buying the best product when it comes to hair growth or reversing hair loss. You can try certain natural treatments.
First, try reducing your stress level. This will help improve your capability of losing hair while solving the problem. Furthermore, you may find relief in performing physical exercise, deep breaths or laughing. If your stress level is high, it will affect your hair growth.
Secondly, you may consider getting a regular head massage at the salon. If you don't have the time, you can buy a head massager device and do it yourself. This does not only reduce stress but also helps in stimulating hair growth.
Finally, avoid anything that will damage your hair and scalp such as harsh products. Use shampoos without sulfate and apply conditioner when necessary.
Ensure to use a clarifying shampoo when you spend time in the pool because it will help remove the chlorine from your hair. Furthermore, rinse properly with cool water.
Conclusion
There are many ways of growing our black hair. The best products for black hairs include topical treatments, supplements, shampoos, and conditioners. Remarkably, you can use these products at the same time and it won't cause any conflict.
Irrespective of the product you use, remember it will take time for your hair to grow. It doesn't matter how distressing it is when you consider your hair, there is hope.
Furthermore, you may not regain the sheen and blackness of your hairs only by using hair products; a change in your routine diets could be the magic wand that you need to make your hairs black again.
So, as you use the recommended hair growth products on this list, remember to augment it with a quality diet containing the right minerals and vitamins and see how much change this can make to your hair.
Top 3 Hair Loss Products
Tired of chasing down hair growth solutions without the results you're after? Make sure you're using the
3 hair loss products known to work
before experimenting with alternative solutions – you may be surprised with how effective those 3 alone can be.