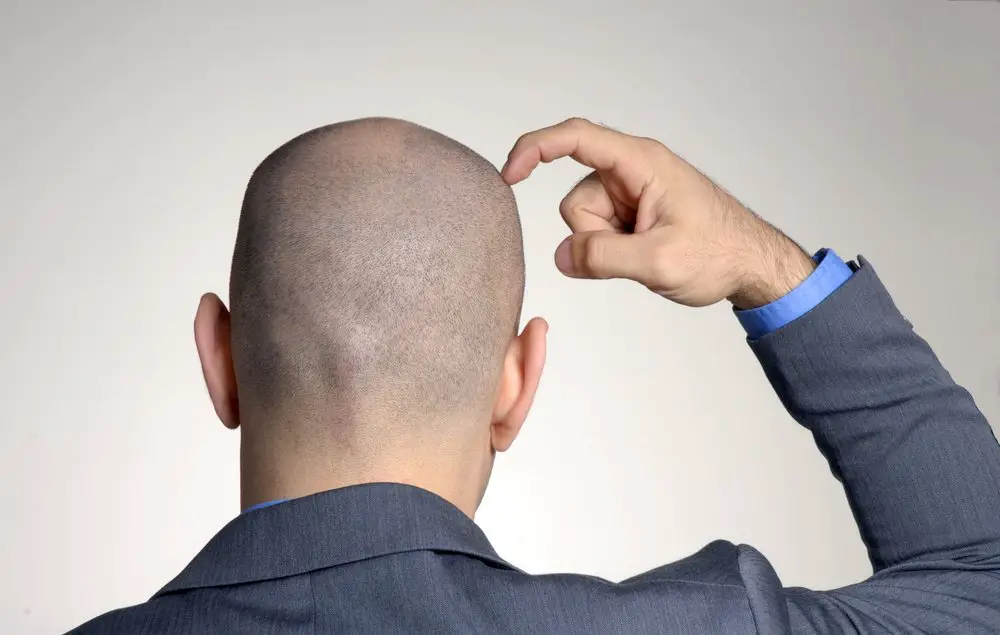 When you walk into any drug store and walk up and down the aisle, it's easy to be overwhelmed with the options, and you don't want to waste money on products that won't work. You have also likely seen ads everywhere spouting that their products are "miracle cures" and that they'll stop hair loss in its tracks and regrow your hair. While this sounds wonderful, it's hard to determine if it's just clever marketing or if it's the real deal.
Below you'll find a list of three products that are known to work for hair loss. It is important to note that there is no miracle cure, but there are treatments that have been shown to be safe and effective in preventing baldness. If you are looking for overnight results, unfortunately, you will be disappointed, but if you have time and patience, these options will help get you on your desired path.
Option 1: Rogaine (or the generic version Minoxidil)
Sale
This is a topical, over the counter treatment that focuses on hair regrowth on the top of your head and crown.
Does it work? If you apply this product twice a day, every day, and wait 12-16 weeks. With regular application of the product, you will see results. However, if you do not use it consistently or stop using it, any new hair growth will fall out (typically between the first few months) and you'll have to start over again.
Option 2: Propecia® (or the generic version Finasteride)
This is a prescription pill that is utilized to stop further hair loss, including receding hairlines.
Does it work? Clinical trials have shown that a daily dose halted hair loss in 86% of their participants. It also showed that 65% of these participants saw a notable increase in hair growth as well. This pill must be taken orally and taken once a day. You should not expect to see results before three months of time, and just like the aforementioned product, if you stop taking it, any improvements you had will be reversed (typically within a year).
This is targeted laser treatment that stimulates hair growth and regrows hair by delivering nourishing light energy to your hair follicles.
Does it work? Laser treatments are the new frontier in hair loss treatments, and they actually do work. This non-invasive treatment requires no chemicals and can be done in the comfort of your own home. The results can take up to a year and a half, so it is important that you practice patience with this treatment.  You can utilize this treatment with other hair loss solutions like Rogaine to experience better results.
Trusted Hair Loss Products
No matter which option you choose, it is important to remember that they are not quick fixes for your hair loss. They require time, patience, and regular use to keep your results consistent. If you have the time and are excited to regrow your hair or minimize the additional hair loss, these products are the best available for your needs.
Tired of chasing down hair growth solutions without the results you're after? Make sure you're using the 3 hair loss products known to work before experimenting with alternative solutions – you may be surprised with how effective those 3 alone can be.