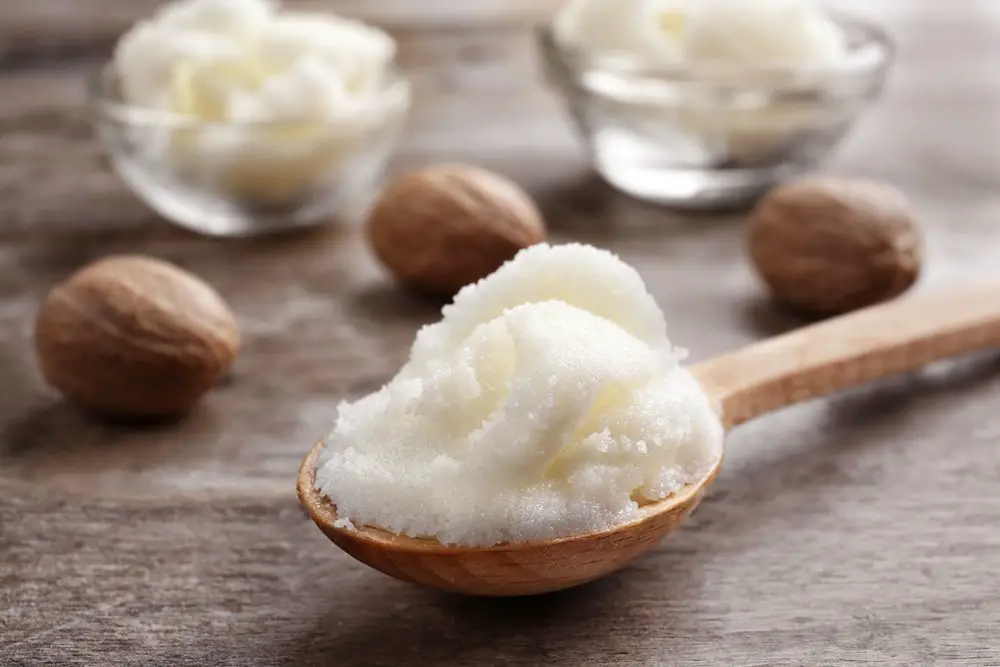 The increase in products with shea butter have been filling the shelves of stores throughout the world. Its popularity is increasing in the hair growth world, but that doesn't mean it's the right choice for everyone. While industry trends usually point to signs of success, this is one we're a bit skeptical of.
First, let's start with what shea butter is: Shea butter is created when the nuts from a shea (karite) tree are collected, roasted, then pounded into a pulp. This process allows the rich oils from the nuts to be separated, which that fat is then formed into a solid.
But does it help with hair loss? Read on to find out.
How Shea Butter Can Help Hair Growth
Let's start with the positives that come along with using shea butter. Studies have proven that there are anti-inflammatory properties in shea butter. When you reduce the inflammation on the scalp, you provide a much more suitable environment for hair to grow.
She butter is also filled with nutrients like vitamins A, E, F, and K, which can also help support a healthy scalp and provide nourishment to your locks.
Another great benefit to shea butter is that it is an emollient, which improves the flexibility of the skin and helps soothe irritation.
Side Effects of Using Shea Butter
Now for the bad. Like all products on the market, there is generally pros and cons of each. With shea butter, overuse can easily dry out your hair. You're likely thinking "but it's an oil and should just moisturize my locks," and unfortunately that impression is wrong. Shea butter is also a very heavy oil. It can suffocate your hair and scalp, which can quickly dry out your hair, which will leave you with additional problems that can cause increased hair loss. If you are unable to clarify the layer of oil off your hair and allow water to moisturize your cuticle, your hair will begin to become dry and brittle.
Because most people overuse shea butter in hair applications, you can see a build-up of the oil in your hair. Sulfate-free shampoos are not strong enough to remove the oil buildup from shea butter, so you'll never be able to fully clarify your hair (again, results in dry hair).  There are many other oils that are water-soluble (or easy to remove with a light cleanser), which will better serve your hair loss needs.
The Bottom Line
Even though shea butter is a popular product in the cosmetic industry, the mixed reviews on it don't make it an ideal product for hair loss. This is one that we'd walk away from. With numerous other natural options like honey, rosemary oil, and aloe vera, there are so many other ways you can boost hair growth instead of this product. Our take, shea butter for hair loss is more on the myth side of the spectrum.
So, if you are going to add shea butter to your hair care routine, use caution and watch for signs of your hair drying out.
Tired of chasing down hair growth solutions without the results you're after? Make sure you're using the 3 hair loss products known to work before experimenting with alternative solutions – you may be surprised with how effective those 3 alone can be.