Have you ever heard of the numerous benefits of Neem oil for hair? I bet you don't know a lot of them, and that's what this article is all about.
Neem is native to Southeast Asia and India. Scientific research shows that the evergreen tree has anti-fungal, anti-bacterial, and anti-inflammatory properties. The entire tree parts, including its leaves, seeds, fruits, gums, barks, and oils, have medicinal purposes.
Neem oil is extracted from neem seeds and is rich in azadirachtin. Azadirachtin is a substance responsible for the pesticide and anti-fungal properties of neem trees. This makes neem oil an effective remedy for all kinds of hair problems.
Let's now look at the various ways Neem oil helps your hair.
But first…
How Effective is Neem Oil for Hair?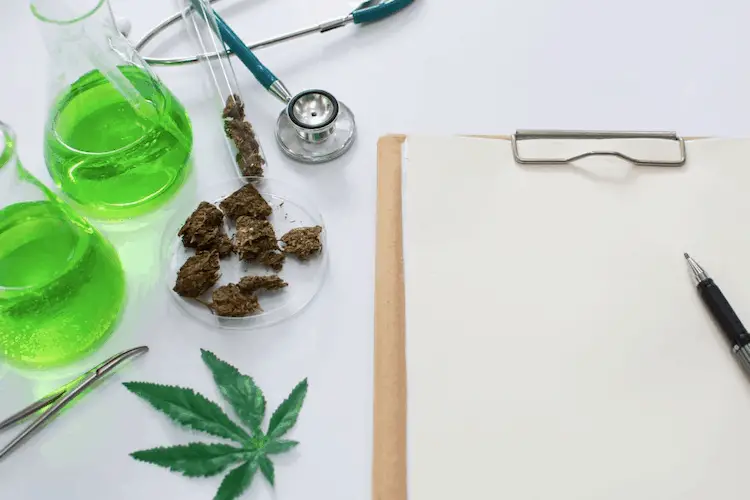 Neem oil has been in use by the traditional Ayurvedic for hundreds of years as an antiseptic to treat viral and bacterial diseases. It rids the body of toxins, neutralizes free radicals and their damages, and purifies the blood.
Indians use it to treat several scalps and skin diseases. Neem oil nourishes the hair when applied to the hair and scalp – so it's highly beneficial to human hair.
Neem oil is golden yellow or yellowish-brown in color. It has a strong sulfur-like odor and has a bitter taste.
Read Also: Benefits of Tumeric for Hair
Benefits of Neem Oil for Hair
There are a lot of benefits associated with neem oil for hair; they include relief from hair dryness, dandruff, and itchy scalp. It also gives shine, strength, and silkiness to hair.
Let's discuss these benefits in detail, shall we?
Neem Oil Kills Head Lice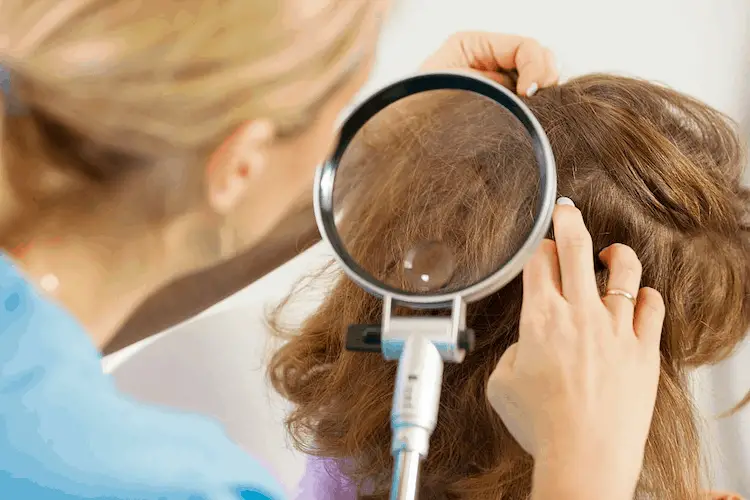 Researchers point that neem seed oil kills head lice and its larvae, ten minutes, and five minutes after application, respectively. This is as a result of neem oil's richness in azadirachtin.
Azadirachtin inhibits the growth and reproductive activities of lice and other insects by compromising the insects' hormones. Neem oil has a pungent smell that repels adult lice away from hair; hence it also serves preventive purposes against lice infestation.
To rid your hair of lice, heat two tablespoons of neem oil and apply it to your hair and scalp. Wrap your hair with a towel or scarf to enable the oil to properly seep into the scalp.
Leave the oil on your hair overnight. By daybreak, the lice and their larva should have died and would be seen dropped on the towel or scarf. Using a thin bristled comb, comb your hair and get rid of the dead lice and larva.
Wash out the oil from your hair using a mild shampoo or a herbal shampoo, if you are strictly on organic routine.
Repeat the same procedure, if itching continues.
Read Also: Causes of Itchy Scalp After Lice Treatment
Neem Oil Prevents Premature Hair Graying
If your hair is graying prematurely, maybe as a result of irregularities in the hormone, neem oil is your best bet.
Constant application of neem oil to the hair aids in treating premature graying caused by hormonal imbalances. Neem oil is also useful in delaying hair graying, but not when you are of age to have gray hair.
Neem Oil Promotes Hair Growth
Neem oil promotes hair growth through its cell's regenerative properties. Neem oil has a high level of antioxidants, and these antioxidants protect the scalp from damages caused by free radicals.
Neem oil prevents and reverses hair thinning, which occurs as a result of certain medications, environmental pollutants, and stress.
Applying neem oil regularly in the hair strengthens the hair from the roots, increases blood circulation, and promotes hair growth. It also strengthens hair's defenses against scalp infections and other skin conditions.
To promote hair growth using neem oil, you will use a neem oil hair mask. To make a neem oil hair mask, mix ten teaspoons of water with one teaspoon full each of neem oil, licorice powder, Triphala powder, and sandalwood powder. Sandalwood powder also helps to mask the strong odor of neem oil.
Apply the mask to your scalp and allow it to sit for 30 minutes. After then, rinse it out with lukewarm lemon water.
Neem Oil Cures Dandruff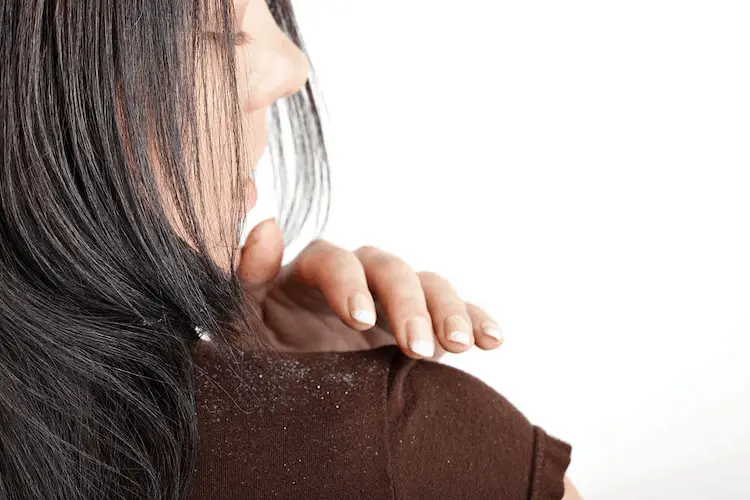 Neem oil cures dandruff and prevents the formation of dandruff due to its anti-fungal properties. Dandruff is caused by the human fungus Malassezia and Candida.
They cannot thrive in the presence of neem oil. This is the reason a lot of shampoos that treat dandruff contain neem oil.
Additionally, neem oil provides relief from itchiness of the scalp, scalp irritation and inflammation, due to its richness in a substance known as 'Nimbidin.'
Nimbidin is an active ingredient that suppresses inflammation and other forms of scalp mal-conditions.
To rid your scalp of dandruff and soothe your dry scalp, heat a teaspoon full of neem oil and massage to your scalp. Allow the oil to sit on your scalp for thirty minutes. After that, you can wash the oil off your hair.
Alternatively, you can mix neem oil with other natural oils like coconut oil, grapeseed oil, and peppermint oil to achieve deeper conditioning and reap more benefits from these other oils. To accomplish this, drop a few neem leaves into coconut oil and boil it.
Add a few drops of oil to the boiled mixture. Apply the oil to your scalp while gently massaging your scalp. Allow the oil to sit on your scalp overnight and then rinse it off using a mild shampoo by morning.
You can also make a neem paste. This paste is made by mixing neem and curd. Crush neem leaves into a paste and mix it a bowl of curd. Apply the mixture to your scalp and allow it to sit for twenty minutes.
Rinse off afterward. This paste helps get rid of dandruff while it cleanses, exfoliates, and nourishes the scalp. It offers protection against dandruff with neem and soothing effect from curd.
If your scalp is prone to dandruff, you should regularly apply neem oil to your scalp. It would help maintain your scalp's pH balance and prevent further formation of dandruff.
Neem Oil De-frizzes Hair
Neem oil provides deep conditioning for frizzy and rough hair. Neem oil de-frizzes hair by rehydrating parched hair strands and adding shine to hair.
To de-frizz your hair, add drops of neem oil to your regular shampoo and apply the mixture to your hair. Allow it to sit for at least five minutes. Rinse it off and dry your hair. You will notice that your hair has become shinier and appears healthier.
Regularly applying neem oil to your scalp will promote the growth of healthy, moisturized hair that is smooth, shiny, and free of frizz.
Neem Oil Promotes Healthy Hair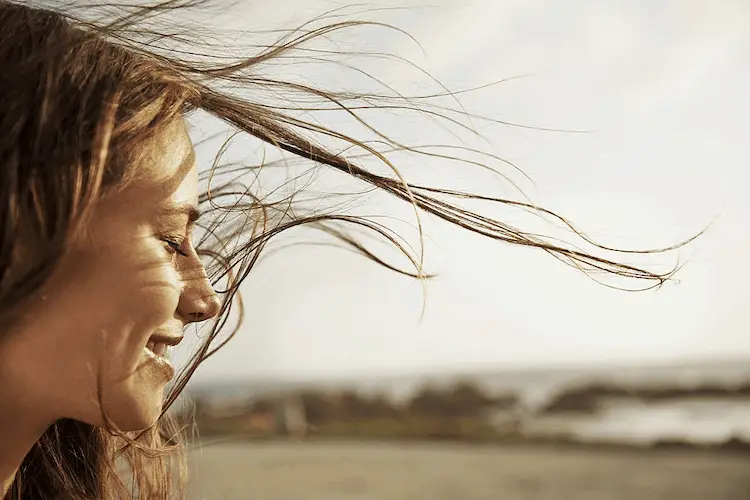 If you are looking for an easy and natural way to improve the health of your hair, then the regular use of neem oil should become your hair care ritual.
Neem oil, when applied regularly on the hair, results in improved hair health because it contains essential fatty acids and antioxidants that nourish the hair, protects and prevents hair damage.
Regularly applying neem oil to your hair and scalp will strengthen your hair's defense against infections and other skin conditions while promoting the growth of healthy hair.
Neem Oil Promotes Healthy Scalp
An unhealthy scalp is the gateway to so many hair problems, including dandruff, psoriasis, and dermatitis. It is, therefore, pertinent to keep the scalp healthy at all times.
The unhealthy scalp is caused by excess production of sebum, which clogs the scalp pores, leading to scalp inflammation and damage to the hair roots.
One of the ways to ensure that your scalp is healthy is by applying neem oil to the scalp. Neem oil has both anti-fungal and anti-inflammatory properties and can help improve the health of your scalp.
It also contains a high level of essential fatty acids that nourishes the scalp. Neem oil helps to treat scalp conditions by cleansing the scalp and stimulating blood flow to the skin. The oil also nourishes the scalp and the roots of the hair.
How to Use Neem Oil for Hair
Neem oil can be used for hair in any of the following ways.
Use Neem Oil as Hair Mask
Using neem oil as a hair mask is a great way to incorporate neem oil to routine hair care regimen. Neem oil hair mask has the ability to moisturize and heal itchy dry scalp.
To make a neem oil mask, mix three tablespoons of coconut oil (at room temperature), with one tablespoon of honey, three tablespoons of neem oil and three tablespoons of amla oil. Stir the fluids thoroughly until they are properly mixed with one another.
Using your fingers, apply the mask to your dry hair, starting from the root of your hair to the end of your hair. Allow the mask to sit on your hair overnight while your hair is covered with a bonnet. By morning, wash off the mask using a mild shampoo.
Repeat this procedure once each week for healthy and shiny hair.
Use Neem as Hair Paste
Another great way to use neem and benefit from it is by using its powder to form a paste. Neem powder is gotten from grinding dry neem leaves.
To make neem paste, mix neem powder with an adequate amount of water. Stir the mixture until a thick paste is formed. Apply the paste to the scalp with a gentle massage. Allow the paste to sit on your scalp for thirty minutes and then rinse off using a mild shampoo.
The neem paste helps in cleansing, exfoliating, and nourishing the scalp.
Use Neem Oil in Shampoo
For daily hair care, neem oil can be used alongside your regular shampoo. To achieve this, add a reasonable amount of neem oil (5 milliliters) to a 100 milliliter of mild shampoo of yours, preferably a natural shampoo.
The amount of neem oil to use depends on your intention; you can increase or reduce the amount used. For daily use, a low concentration of neem oil is just fine, but if you have an underlying scalp condition like dandruff, you will need to use a higher concentration.
Ensure to mix a batch of neem oil and shampoo that you can use at a time. This is because a combination of neem oil and shampoo do not last for an extended period. Avoid waste and mix a small portion at a time
Apply the mixture to your hair, starting from the hair roots up to the ends. If you wash your hair daily, you would need to use a small quantity of neem oil on your hair when you wash.
Read Also: Best Ketoconazole Shampoo
Use Neem Oil for Oil Treatment
Neem oil is not a carrier oil, but it could be mixed with carrier oils like coconut oil, jojoba oil, or olive oil. Before using neem oil for oil treatment, ensure that neem oil is masked.
Neem oil has a strong smell, so it is necessary to mask its smell before mixing it with other oils. Oils like sandalwood and lavender can be used to mask the smell of neem oil.
Add 5 milliliters of neem oil to every 100 milliliters of carrier oil in use. Add all other ingredients and adequately mix them together. Apply the mixture to your hair and scalp while massaging gently. Allow it to sit overnight for a thorough treatment. Wash off the mixture using a mild shampoo.
Use Neem Oil as Pre-shampoo for Natural Hair
Pre-shampoo for natural hair is another way one can use neem oil effectively. To make neem oil pre-shampoo, add two drops of neem of oil to coconut oil and mix both oils together.
Massage the oil to your scalp and hair. Allow the mixture to sit overnight before you wash it off using a mild shampoo.
Alternatively, you can mix neem oil with shea butter. This combination helps to add moisture to dry itchy scalp and dry ends. Mix one teaspoon full of neem oil with three tablespoons of shea butter. Apply the mixture to your hair and scalp in a gentle massage.
Allow it to sit overnight and then wash it off in the morning using a mild shampoo. Your hair will feel softer and shinier.
Conclusion
Neem oil has an endless list of amazing hair benefits. For you to enjoy the full benefits of this natural, you must ensure that you store the oil away from direct sunlight, away from boiling water, and you must never use neem oil for cooking. Neem oil causes irritation to the eyes, be careful to keep it away from your eyes.
Due to the numerous ingredients present in neem oil, some people react to it. Before you start using neem oil, run a patch test on your skin to check for allergic reactions. If you notice any reaction, kindly discontinue usage.