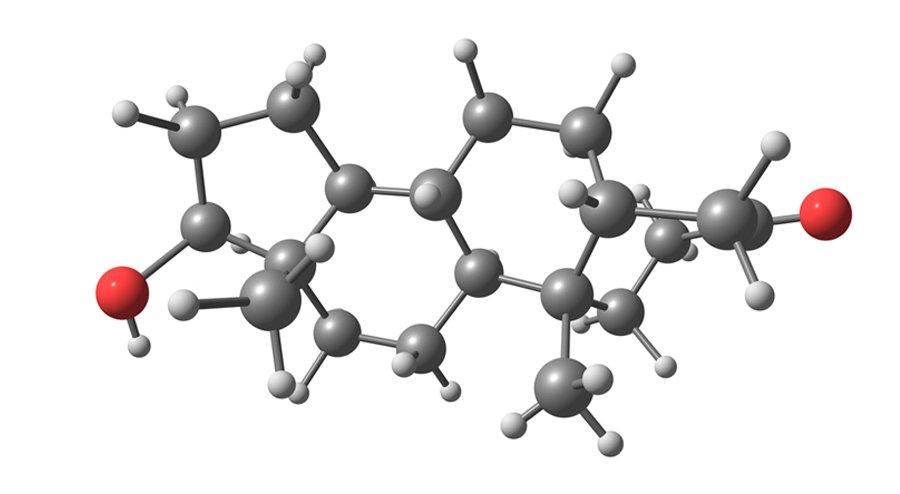 If you read anything about hair loss (male pattern baldness type), then you will know that the DHT is the evil chemical that leads to hair loss.
In reality, like everything in life, it's a little more complicated than that. Men who suffer from baldness have hair follicles that are sensitive to DHT, which leads to these hair follicles getting smaller and smaller when put into contact with DHT.
In a perfect world, we would beat hair loss by changing the genetic code of men with Male pattern baldness, so they are no longer affected by hair loss. Sadly a treatment like this is a very long way off.
So most modern hair loss treatment tries to block DHT or help keep DHT from staying in the scalp.
Potential Treatment Options for Blocking DHT
Here are two medical treatment options for blocking DHT that might work for you:
1. Propecia
The most popular drug for blocking DHT from being produced or at least reducing it to lower levels is called Finasteride sold under the brand name Propecia or Proscar.
This drug was first used to treat prostate issues, but it was found that it also stopped hair loss.
In simple terms, Propecia works by reducing the production of DHT, which means less harmful DHT in the scalp and thus less damage to the hair follicles.
2. Saw Palmetto
Another treatment that works similar to Propecia is called Saw Palmetto, which is a herbal drug that similarly blocks DHT.
However, there has been no formal testing, so the jury is still out on its effectiveness.
The problem with the above type treatments is that they are making significant hormonal changes to affect just a small part of the body.
These hormonal treatments thus have significantly more side effects regardless of what people tell you about the "natural, side effect free" properties of Saw Palmetto.
Potential Diet Options for Blocking DHT
There has been some discussion about adjusting the diet to try and reduce DHT levels as the majority cases of baldness has been seen in developed, western affluent economies.
The following diet changes are worth testing but don't expect it to stop your hair loss overnight:
3. Zinc
Sale
Zinc is a natural DHT blocker, so be sure to make sure you get enough in your diet.
Eat a lot of seafood to get more zinc into your diet!
4. Biotin
The vitamin Biotin can help to reduce DHT levels and is found in egg yolks, liver, cheese, and raspberries.
If you want to stop hair loss, then you will need first to find out the potential options available with your doctor.
Drugs like Propecia do work, but you need to remember that there are potential side effects.
Changing diet alone might not be the answer, but it may help to support you in other treatment types.
Feel free to leave any other ways you have found to block DHT in the comments below.
Tired of chasing down hair growth solutions without the results you're after? Make sure you're using the 3 hair loss products known to work before experimenting with alternative solutions – you may be surprised with how effective those 3 alone can be.