Valentine's Day (also known as LOVERS DAY) is here again. That time of the year when lovers spend quality time together exchanging gifts and love. Well, I'm sure you know the history behind Valentine's Day.
Well, if you don't know, read more about it here as that's not the aim of this post. In today's post, I want to reveal to you the various hairstyle that will give you a gorgeous look this lover's day and make your spouse fall in love the second time.
If you haven't considered it yet, this is the perfect time to shake up things with a refreshed and renewed hairstyle, not for Saint Valentine's Day alone, but because looking good is important for your overall wellbeing.
However, we understand how difficult and time-wasting it usually is to decide the correct hairstyle that will give you that perfect look.
This is especially if you're the busy type (everyone is), and because we really care about your beauty and hair, that is why we've crafted a definitive list of the five coolest Valentine-inspired hair looks currently inundating the social media.
Consider this our little Valentine gift to you.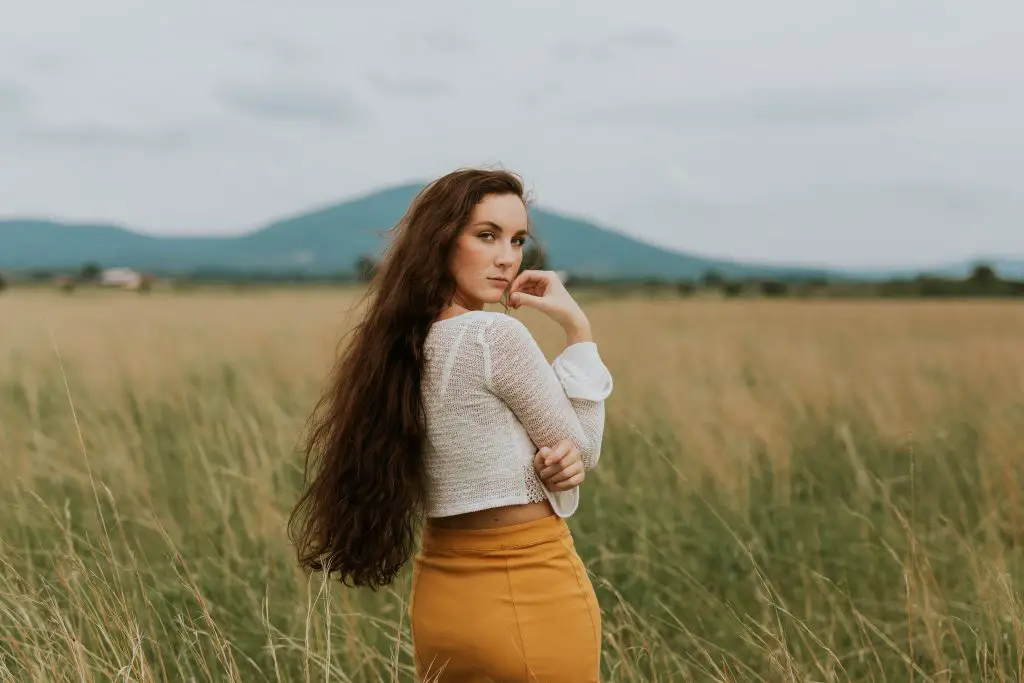 Just be warned: These hairstyles are so damn pretty, you'll want to give all of them a try even though you can only pick one at a time.
The good thing, however, is that you can actually save this post and revisit it each time you think of getting a new hairstyle. Besides, these alluring hairstyles are not meant for Valentine's Day alone. You can pretty much fix them any time of the year.
Therefore, if you're in the market to try something new right now, take a cue from these gorgeous, sexy, and affordable hairstyles. Let's quickly get to them.
Best Hairstyles for Saint Valentine's Day and Always
1. Nude Hair
This aesthetic, soft and all-natural look is meant to complement the tone of your skin, and it's the best hue if you want to make a subtle statement.
2. Rose Gold Highlights
This is a very beautiful hairstyle as you can see, the color is also lovely. According to Marie Claire, Rose-Gold was the official color of 2017, and it also entered 2018.
3. Messy, Piece-y Textures
You must agree with me that the Static-y winter hairstyle is not only beautiful but sexy.
Recommended Reading: This Mom Spends Hours Painting Her Daughters Bald Head For Her Senior Year Portraits: The Result Is Amazing
4. Exposed Roots
Riawna Capri and Nikki Lee, the Instagram famous masterminds of the Los Angeles salon Nine-Zero-One changed Selena Gomez's signature, chocolate-brown hair into the prettiest, grungiest hue.
5. Sky-High Ponytails
Not only is this hairstyle simple and insanely pretty (especially if you have a ribbon of curls), but they're also 100% wearable with every hair texture.
That's all for now. I believe you should be able to select a hairstyle for this valentines day from the list.
Top 3 Hair Loss Products
Tired of chasing down hair growth solutions without the results you're after? Make sure you're using the

3 hair loss products known to work

before experimenting with alternative solutions – you may be surprised with how effective those 3 alone can be.