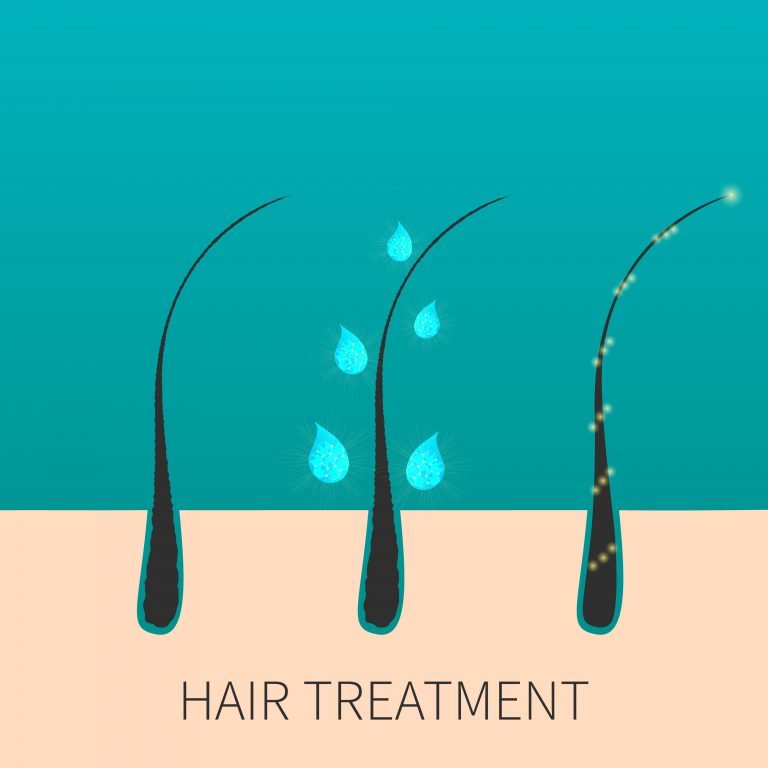 Vegamour products are ones that you may have heard.
Perhaps someone recommended the brand to you, but you are not quite certain how it compares to other brands that also have hair growth products.
The best way to find this out is to take a closer look that Vegamour and the products that they offer for your hair.
About Vegamour
The Vegamour company is probably not one that you have heard about, but checking out their website is a must. They have many different products and a lot going for them as a brand as well.
More than that, the Vegamour mission is one that anyone can get behind.
They feel that you should never compromise your health to get the lashes, hair, or skin that you want.
In fact, Vegamour operates under the belief that the healthier you are, the better you will feel. Because of this, their products use plant-based ingredients to make powerful products that give you visible results.
These plant-based ingredients are sustainably sourced, Vegamour being mindful of their ethical responsibility to your planet. This is why they use organic farmers and Fair-Trade certified sources to enrich the lives of everyone around them.
Clean and sustainable beauty is one of the Vegamour promises.
But Vegamour is one company that takes this a step further, making itself a part of the global community.
The story behind their involvement in communities is simple.
While Vegamour was searching the world over for natural ingredients, they saw many communities that were in need.
In some cases, this was severe poverty, with workers being exploited and children receiving no education.
To help these communities, Vegamour set up partnerships using direct Fair Trade to help them get work.
They even partner with Southern Botanica to create economic opportunities for thousands of women in southern Africa.
Finally, to help you at home, Vegamour offers the information on their blog to help you. These include articles on making your own DIY hair masks, how to choose which Vegamour product is best for you, how stress can affect your hair, and more.
Their Hair Products
Vegamour has several hair products that they offer to help you get better hair growth.
They have two hair growth serums: GRO Hair Serum and GRO+ Advanced Hair Serum. Both of these come in small bottles that have droppers to make them easy to apply.
Both have mung bean to help fortify your cells, curcumin to help your hair's growth phase, and red clover, which can help inhibit DHT. These, along with the other plant-based ingredients in them, make these great for any type of hair loss.
Their GRO Hair Foam and their GRO+ Advanced Hair Foam are also great for encouraging your hair growth. These have a few of the same ingredients as the Vegamour serums, but with enough differences to make these foam up nicely.
The GRO Scalp Detoxifying Serum is a newer product, and one worth considering. The purpose of it is to clean any buildup from your scalp and to eradicate fungi that might be on your scalp.
Meanwhile, the serum also soothes with anti-inflammatory properties.
Besides the serum and the foams, there are other Vegamour products for your hair.
Their GRO Dry Shampoo is perfect for when you don't have time for a shower. It comes in a can that allows you to spray it directly onto your hair. It is free of any talc or synthetic fragrances, and yet it still smells nice when you apply it.
Two of the main ingredients are also ones that will help you with your hair loss.
There is a regular shampoo and conditioner set that Vegamour sells. The GRO Revitalizing Shampoo and the GRO Revitalizing Conditioner are some of the best ones that you can get for hair.
Finally, the GRO Biotin gummies are all that you might want in a biotin supplement.
Related Readings
Their Other Products
Besides the products that Vegamour offers for your hair, there is a handful of other products for other problems that you might want help with.
For example, Vegamour offers two different serums that help thicken your lashes.
They also have two serums that can help thicken your eyebrows while you are thickening your hair.
All of these serums have ingredients that help to strengthen the growth you have and encourage new growth.
The serums come with tools to apply them easily, exactly where they are wanted.
Vegamour even has a hand sanitizer that contains aloe vera and marula oil to moisturize as it kills the germs.
In addition, 20% of the proceeds from this hand sanitizer go to an organization called Project Angel Food. This organization gives healthy meals to the homes of people affected by life-threatening illnesses throughout Los Angeles.
Other than products like those, Vegamour also has a few tools. One is a scalp massager that you can use to massage in their foam or serum, or simply make your scalp feel revitalized.
The design of the scalp massager is even safe to use in the shower.
Though it may sound strange, Vegamour even has a specially designed pillowcase.
This pillow is made of 100% organic bamboo pillowcase to reduce hair and skin friction and reduce the pulling of your hairs by laying on them.
On this same note, Vegamour also makes hair ties with this bamboo fabric. Though they look more like small scrunchies, they won't pull out your hair or cause damage when you sue them.
These ties come in two colors.
Which Vegamour Product To Use For Your Hair
As you can tell, Vegamour has many different products that you can use for hair growth.
Choosing which Vegamour product would best fit your needs can be a little challenging because of this.
Basically, there are four different topical treatments that you have to decide between.
There are the GRO Hair Serum, the GRO+ Advanced Hair Serum, the GRO Hair Foam, and the GRO+ Advanced Hair Foam. While these four topical treatments might share some similarities, there are different enough to be their own products.
All four of them are loaded with great ingredients and are meant to be used daily.
First, you should choose between the serum and the foam.
Either option can be used on both damp and dry hair. However, the foam is going to give your hair extra volume if you apply it to your hair while your hair is a little damp.        
Both can also be used all over your scalp. The serum is going to be better for targeting specific problem areas, though, thanks to the dropper that it comes with. The Vegamour foams are slightly better for applying all over your hair, but the serum is better if you don't shampoo daily.
As for the differences between the GRO and the GRO+ Advanced products, the latter has additional ingredients in them, such as CBD in the form of broad-spectrum hemp. This is in all of their GRO+ Advanced products, not just the ones they offer for your hair.
However, the Advanced products are slightly more expensive because of this added ingredient.
Finally, if you still can't decide which Vegamour product to use, you can use both. Simply use the foam after you shower and the serum on days when you don't plan on washing your hair.
The Advantages Of Vegamour Products
The Vegamour products come with a lot of advantages, as you no doubt already see. But there are some advantages that you always want to look for when buying any product for your hair.  
Their Ingredients
There are so many benefits to the ingredients of the Vegamour products that I will only list a few of them. The fact that they are Fair Trade, organic, and healthy are some of the best things that you can ask for.
Even more, these ingredients are also free from added hormones, do not contain gluten in them in case you are allergic, and are also cruelty-free. Basically, almost anything that you are looking for a product to have or not to have, Vegamour covers it all. This means that your whole family can safely use their products without having to sacrifice your peace of mind.
The healthy ingredients also mean that you will not have to worry about potential side effects.
True, when used excessively, even the healthiest ingredients can cause some type of problem.
On the whole, however, products that have natural ingredients are not going to give you any side effects at all.  
Let's face it, just the mention of side effects can sometimes make you nervous about using a product.
Even if the side effects are not likely to happen to you, or are really mild, no one wants to experience them. So, having a hair growth product that doesn't have any of these allows your mind to be more at ease.
Saving Money
Everyone loves ways to save money, and even buying products for your hair is no different.
Vegamour provides several ways that you can save money buying their products. The first of these is their bundles and kits that they offer.
These combine several of their products that you are likely to want to use together and are, of course, cheaper than buying the products individually.
Also, you can buy different amounts of the Vegamour products. So, instead of buying one bottle of something, you could buy ten and save money that way.
Aside from that, Vegamour also has a subscription service that is optional.
There are many ways to save with this service. Not only do you earn points just by spending money, but you also get points for leaving reviews, for your birthday, for following them on Facebook, and a few other things.  
These can be redeemed in their store for certain items that they sell. If you buy enough to make it to VIP status, you get special sales, free shipping even on small orders, and other things that also save you money.
The Disadvantages Of Vegamour Products
With so many advantages, the disadvantages of Vegamour products are very few and harder to find. First, as might be expected of natural products, they are fairly expensive.
In fact, Vegamour products can sometimes be up to twice the price of other hair products that work as effectively.
Also, Vegamour states that it can take 3 to 4 months before you can expect to see results from some of their products. This is longer than many other products ask you to wait, and it can feel like forever before you can know with certainty if the products are working for your hair or not.
This gets a bit problematic when it comes to their return policy, since Vegamour only gives a 90-day window for their returns.
Worse is the fact that this is only for their serums. As for Vegamour products that are ingestible, such as their gummies, they do not accept returns for these or offer refunds.
Vegamour does not refund shipping costs on their returns, nor do they even offer free shipping labels for you to use.
In short, returning your product is something that they don't seem to want to be easy for you.
Pros
Plant-based, cruelty-free, stimulating hair regrowth serum. 

Stops hair loss and increases hair density within 3 months.

Known to treat stress-related hair loss. 
Cons
Some side effects such as scalp irritation and hormonal problems. 
Final Thoughts
Vegamour products are clearly great for your hair and can really help your hair to grow.
Though not perfect, Vegamour treatments are one that you can safely use no matter your lifestyle, health, or the current state of your hair.
All in all, these compare well with other natural serums and shampoos. True, there may be other products that are even more natural than these, but those will be more expensive.
If Vegamour does not seem to suit you for one reason or another, you may find that Folexin is better in many ways.
Price
$17/Bottle when you buy 5
Our Opinion
Expensive but seems to work
Price
$17/Bottle when you buy 5
Our Opinion
Expensive but seems to work
Last update on 2023-09-17 / Affiliate links / Images from Amazon Product Advertising API