The Hair Fuel is a hair growth treatment that is fairly new and less common than some of the tried and true hair treatments, such as Folexin. This product is a vegan, all-natural, and cruelty-free hair mask that is worth trying out if you deem it to be worth it.
Whether or not this hair mask is worth it is entirely up to you. It is worth looking at The Hair Fuel, and the best place to start is with a bit of the history behind the product. Comparing it to another well-known treatment like Folexin can also provide some context that can be useful.
Pros
All natural and vegan.

Warm, stimulating and applies directly to your scalp.

Fast working hair loss product. 
Cons
Some say it burns and tingles.
About The Hair Fuel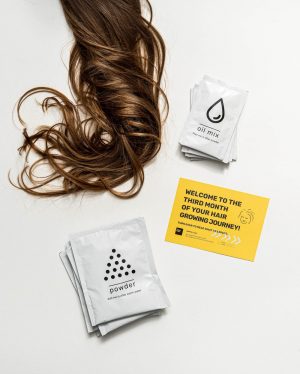 The history of The Hair Fuel started off by an average person having an average problem. The creator behind The Hair Fuel, Laura, was 17 years old and got a bad perm job which cost her a third of her hair. The follicles themselves were so damaged that her hair refused to grow back again.
After trying everything she could possibly think of, Laura then dove into researching hair growth. Eventually, she built up a list of ingredients that made sense to her, and then she put these together in a formula for her hair.
Laura shared this recipe with her friends, who all noticed improved hair growth. This encouraged her to take her product to a laboratory where she worked with them to enhance her recipe and started mass producing it.
She then designed her packaging and started selling what was then called her Hair Growth Kit but which is now called The Hair Fuel. While this story is certainly relatable, Folexin is more professional and was designed by professionals who had already dedicated their lives to the study of what makes hair grow.
The Hair Fuel works by improving the flow of blood to your hair follicles. Your hair follicles need this blood flow since they use oxygen and nutrients to grow your hair. Follicles that are cut off from a good blood flow do not get what they need and can die, at which point they stop growing hair.
The Hair Fuel also gives your follicles some of the most important nutrients that are needed for growing the strands of your hair. Folexin works this same way. However, The Hair Fuel does have a more direct approach to your scalp since it is applied directly to your scalp.
Advantages Of The Hair Fuel
The Hair Fuel definitely has some advantages that are worth mentioning. Applying something directly onto your scalp ensures that the nutrients get to where you need them. This is beneficial when compared to Folexin, which can take time to be digested and then work its way to your scalp.
The Ingredients
The ingredients of The Hair Fuel are perhaps the best thing about it. There is Brassica Alba Seed Extract, Brassica Juncea Seed Extract, Olea Europaea Fruit Oil, Mentha Piperita Oil, and Ricinus Communis Seed Oil. In addition, there is Capsicum Frutescens Fruit Powder, Oryza Sativa Powder, Caffeine, and Sucrose.
These are all-natural ingredients that come from plants, making it completely vegan and cruelty-free. The Hair Fuel never tests out their product on animals and gets these ingredients from the UK and Europe. These ingredients are put together and packaged in the UK.
The Hair Fuel can be used even on hair that has been chemically dyed, straightened, or curled. Even teens can benefit from the natural ingredients in The Hair Fuel, though they should not apply as much to their scalp as an adult.
This is comparable in every way to Folexin, which is also natural and safe for you to use even if you are a little on the young side. In fact, The Hair Fuel and Folexin are on pretty even footing in this area.
The Service
While this company is getting larger, it still has the feel of a small family company. This means that they are very friendly about answering your questions and are quick to get back with you. The Hair Fuel even has a blog that covers a variety of hair topics, and that even gives ideas for hairstyles.
They cannot guarantee your hair will grow as long as you are hoping it will. However, they do have a good 30-day money-back guarantee for their hair mask if you are not happy with it. With this guarantee, they refund your money, and you keep the masks.
This saves you the money and time of shipping whatever you haven't used back. On other items, sometimes the cost of the shipping can make it not worth the trouble. This is a slight improvement on Folexin, for which you have to return your unopened bottles.
Other Advantages
There is a suggested amount of time that The Hair Fuel recommends you should keep your mask on. However, you can keep it on for longer if you want to, though you should not leave it on overnight.
Both men and women of literally any age can use The Hair Fuel. Due to the higher levels of androgens in men, this hair mask will work better for women though. The Hair Fuel is also good for any type of hair, whether it is fine and straight or coarse coils. Then again, all of those same things can be said for Folexin as well.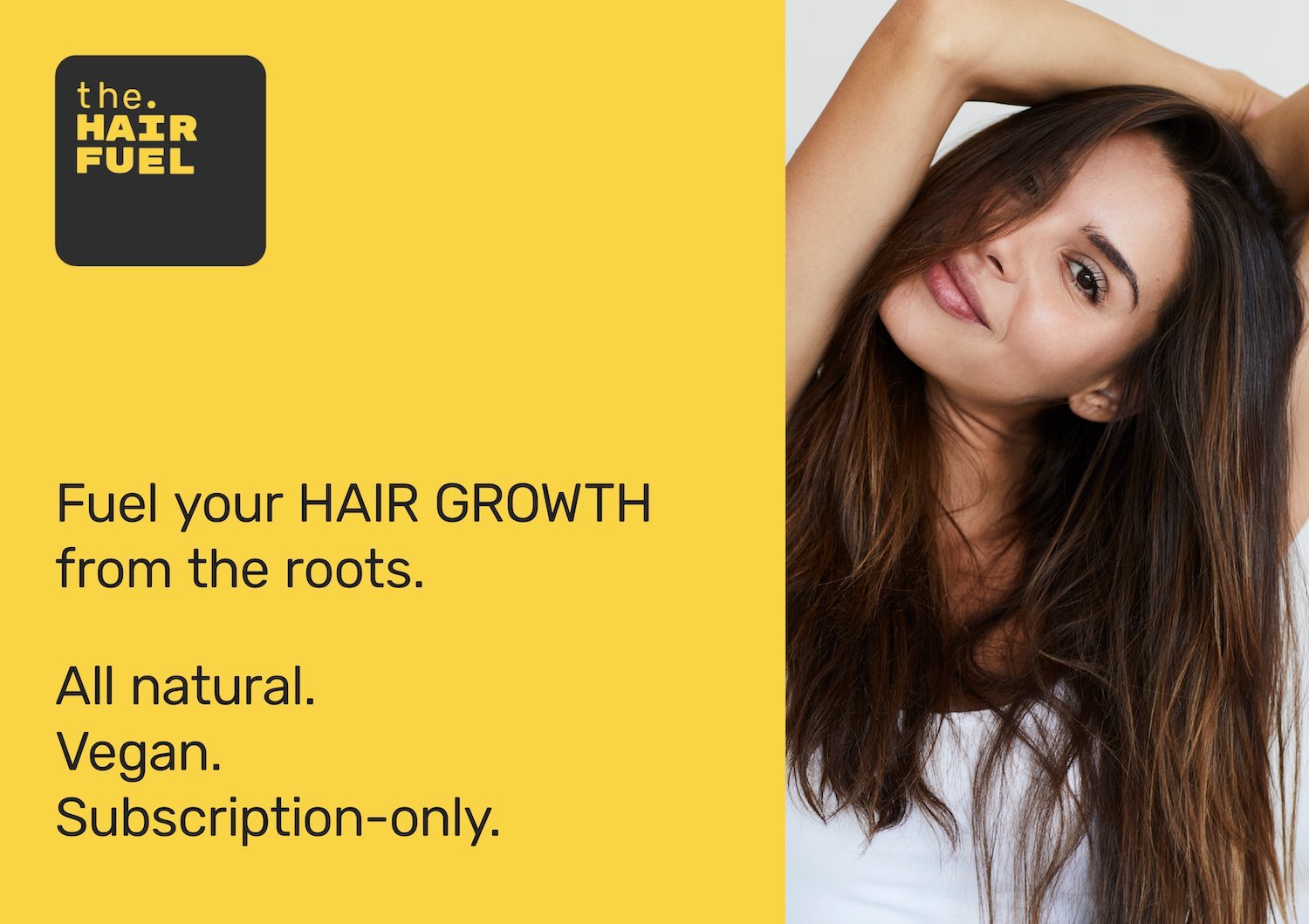 Disadvantages Of The Hair Fuel
In addition to its advantages, The Hair Fuel has its share of disadvantages as well. These do not necessarily make this hair mask not worth purchasing, but it may make you hesitate before buying it for your hair.
The Price
The Hair Fuel is not the most expensive hair treatment out there. However, this hair mask is a lot more expensive than treatments like Folexin. In fact, what will get you two months of Folexin will only get you one month of The Hair Fuel.
The first box of The Hair Fuel includes a shower cap, mixing bottle, and instructions as well as the powder and the oil. However, subsequent boxes only have the powder and the oil. Both the shower cap and the mixing bottle are rinseable.
If you lose either of these, you have to email The Hair Fuel customer support and ask them to send you new ones. To get these sent to you, you must pay for the new shower cap, bottle, and for shipping. While this is to encourage you to get as much use out of them as possible, it only adds more to the price.
Ease Of Use
It is a good thing that The Hair Fuel only needs to be applied once a week. Applying it to your scalp is not only somewhat time-consuming, but it is also something that you can do incorrectly if you do not follow the instructions.
Included with your package will be an applicator bottle. Place 2 Tbsp of water that has been warmed up into this bottle. This should fill it up about 1/3 of the way, and you then pour in the right amount of powder and oil that is also included.
You then have to close the bottle and shake The Hair Fuel mixture until there are no lumps left in it.  Then you can add The Hair Fuel to your scalp directly from the bottle. Your goal is to cover your roots; try to avoid the ends of your hair.
You can apply a nourishing oil like coconut oil to the ends of your hair if you want to. If not, put on a shower cap or other covering while The Hair Fuel sits in your hair. Add on a hot towel or beanie over the shower cap so that the heat can get your blood flowing near the surface.
After 45 minutes, rinse The Hair Fuel out of your hair. You can take a shower directly afterward while using your usual shampoo and conditioner if you wish to. All in all, this process takes quite a bit of time and trouble.
In comparison, Folexin is a simple pill that you swallow. There is no fear that you might mix something incorrectly, no trouble to warm up water, no having to warm up a damp towel, or anything else. Remembering to apply The Hair Fuel on the same day every week can be hard to do too.
Negative Effects
While heat is good for helping The Hair Fuel get into your scalp better, some sensitive scalps have a hard time handling the heat. In fact, sometimes the small amount of natural heat that results from combining everything together and working it into your scalp can feel like it is too hot.
This can result in you not being able to stand to leave The Hair Fuel mask on your hair for even the full 45 minutes. You can decrease the time, and you do get used to it a little over time. However, not keeping it on as long results in you not getting the full benefits.
This sensation can be an overly warm, tingling, or even a burning sensation. While perfectly normal, this can be painful. If the hair mask becomes painful, you should not waste any time rinsing it off. Even after rinsing the mask off, it can take some time for your scalp to cool.
The makers of The Hair Fuel recommend using slightly less powder and adding some olive oil if the burning sensation on your scalp is too much. Also, another common thing you may notice when using The Hair Fuel is a reddening of your scalp.
Your scalp can stay red sometimes for hours after applying this hair mask to it. This depends on your scalp sensitivity, but it can be bad enough to be noticeable. You should never plan outings after using this mask.
The Hair Fuel should never be applied to our scalp if you have a scratch or wound on your scalp. You should also not put the mask on if you have severe dandruff or other scalp conditions. These are not things you can help, and things that you don't have to worry about when taking something like Folexin.
Final Comparisons
Both The Hair Fuel and Folexin are available for you to purchase them online. Both hair products can also be conveniently delivered to your home so that you don't have to go anywhere in order to get these.
As mentioned, The Hair Fuel does have a more direct approach to your scalp than Folexin does. However, while this approach is beneficial to your hair, there is a downside to this. Since Folexin is taken internally, it can help give nutrients to your whole body and not just your hair.
The Hair Fuel is more expensive and time-consuming, but you only have to think about it one day a week instead of having to remember to take pills daily. It is a bigger deal to forget one day of doing your hair mask than it is to forget to take one pill.
While you can apply The Hair Fuel mask to your hair more often than once a week, it is best to keep to the same days. Also, you will want to make sure that the shampoo you use is capable of getting out all of the oil left from the hair mask. If not, you will end up with greasy hair.
All in all, Folexin does have more going for it than The Hair Fuel does. However, you may personally prefer using The Hair Fuel then taking a pill. While rare and extremely unlikely, some people feel that taking Folexin interferes with their medication.
This can potentially make The Hair Fuel a better choice, even if it is more troublesome. Nevertheless, on the whole, Folexin is the better choice for the average person. Folexin also helps your overall health more, which The Hair Fuel does not do. See our full Folexin review to learn more and determine if it's right for you.